Ljubljana
Spending an afternoon in the capital city of Slovenia and heading for Lesce.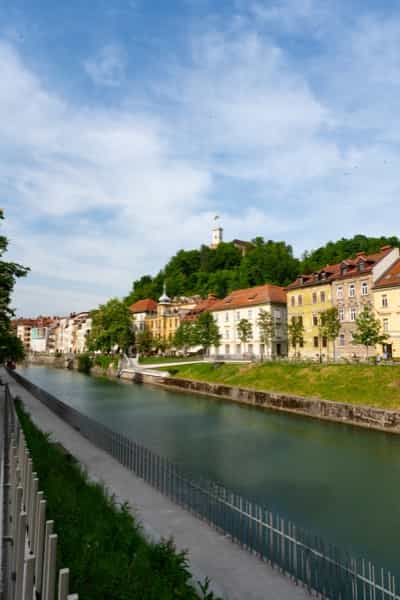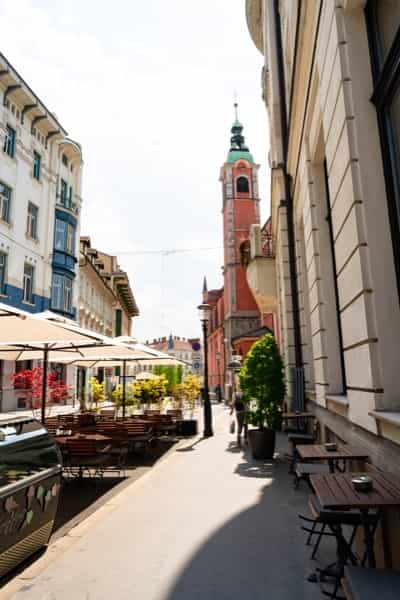 Ljubljana, Slovenia
Ljubljana is the start of my return to Europe. In October of 2015 I spent two weeks in Iceland and had an incredible time. I had been planning a European trip for a while but I wasn't really sure where I wanted to go. It wasn't until I found Alan X El Mundo, a Mexican YouTuber with a channel dedicated to travel. His highlight of Slovenia made me fall in love with the country's natural beauty. After seeing his series on Slovenia I knew I wanted to drive through Vršič Pass and experience Soča Rocks.
36 Hours ・ 1 Hostel ・ Cost: $90.00 USD
The start of this trip starts in Ljubljana
I picked up my rental car around 8AM at the airport and headed for the city around 9 AM. It took a while to find a place to park and this became an issue as the day progressed. Here's a tip: before you drive off the lot, pay for your parking in the kiosks. They're also cash only, so plan ahead. First order of business in Ljubljana was to find breakfast.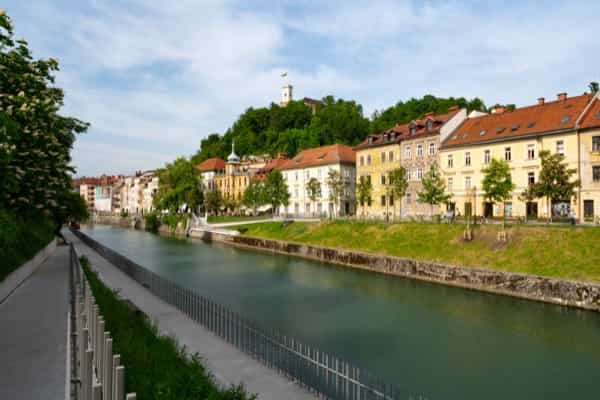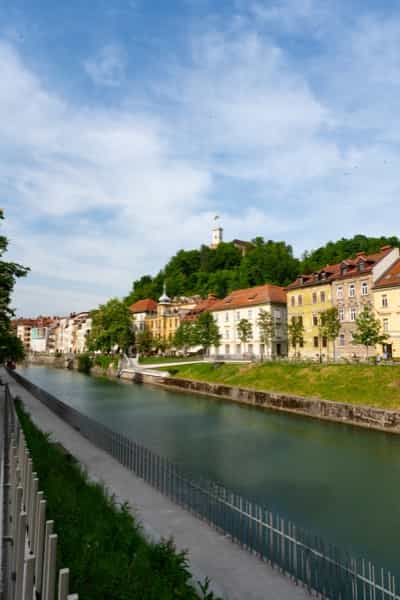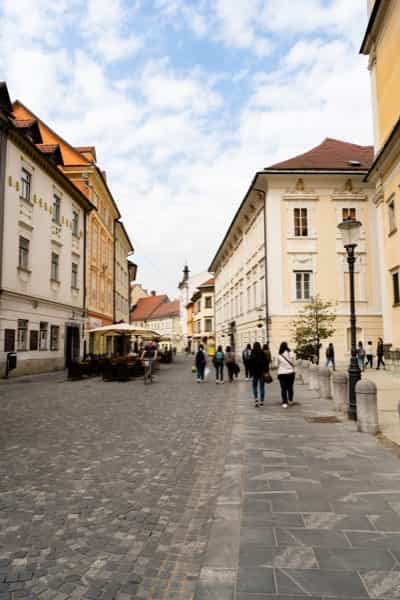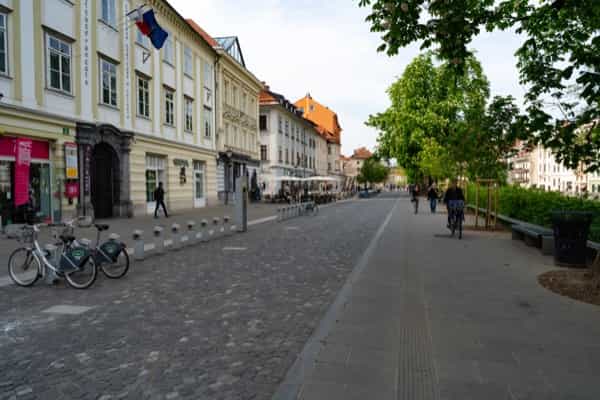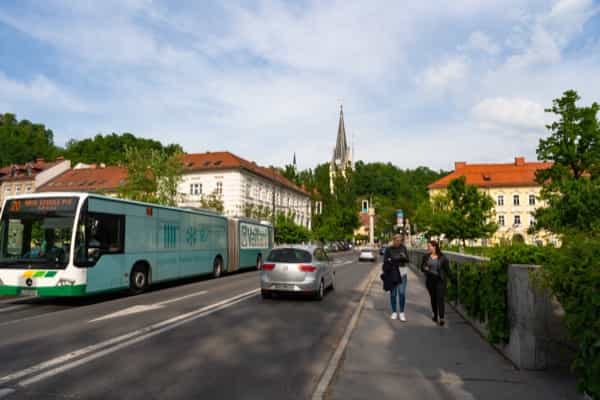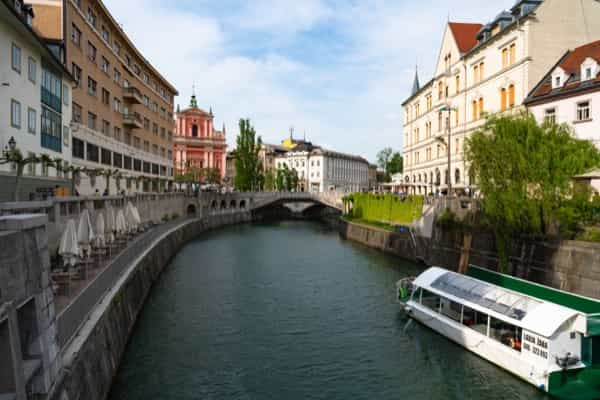 Finding breakfast in Ljubljana
I found Le Petit Cafe in the center of town. It was quite busy and the food was delicious and affordable. I spent roughly $11 USD for an omelette and a latte. As I was wrapping up the trip, I went back to Le Petit with someone I met at a hostel and his dish looked incredible. If you're in Ljubljana, Le Petit is a great place to get breakfast. Let's talk about breakfast as a concept and how it applies to Slovenia: Breakfast isn't really a thing in Slovenia. Outside of Ljubljana, finding breakfast was rather difficult and I had to resort to lattes, cake and other amazing Slovenian pastries. Not complaining, but something to think about if you're visiting Slovenia.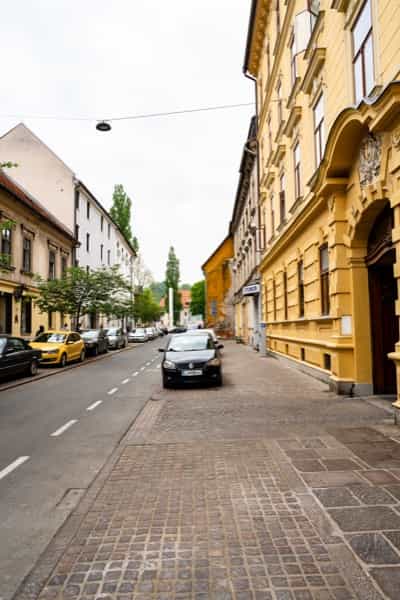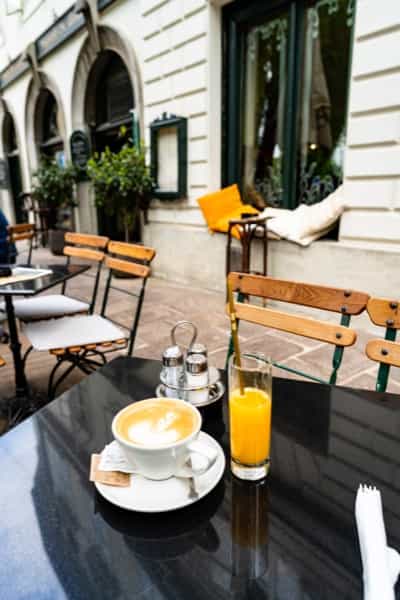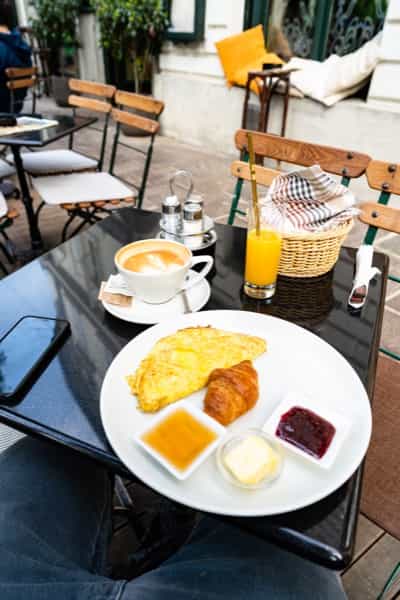 Exploring the rest of Ljubljana
After breakfast I started exploring Ljubljana and what it has to offer. In short, not much if I'm being honest. There's a couple things you have to see, mainly the center of Ljubljana, the castle and the cathedral. I spent a few hours in the city before heading out to a town near Bled where I set as a base for a few days.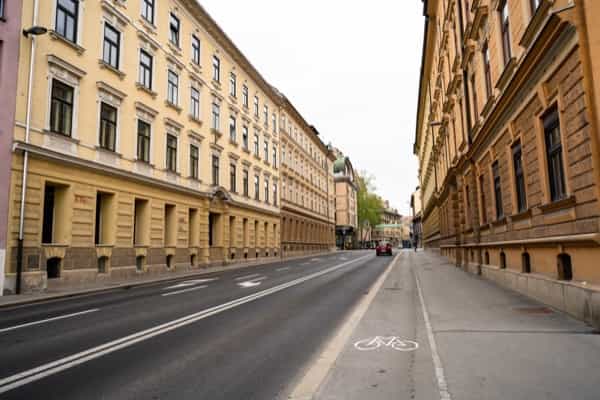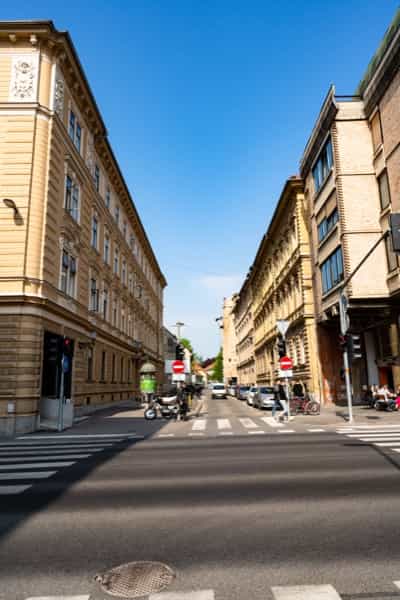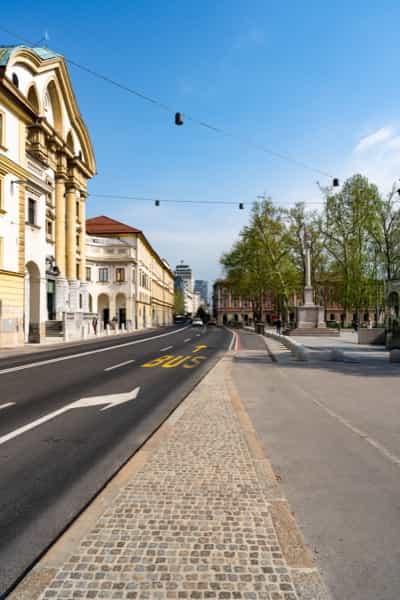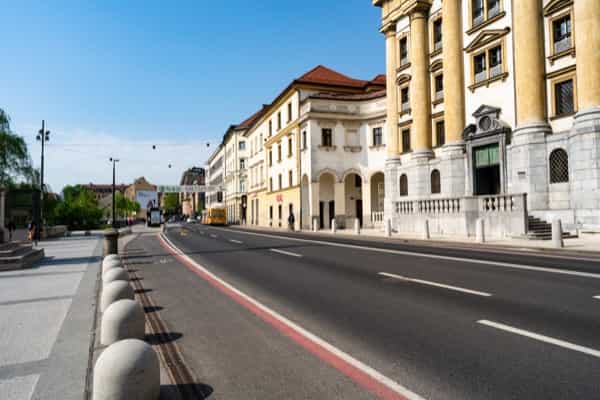 Central District
★★★★☆ — Pedestrian friendly and delicious pastries. I recommend. 👍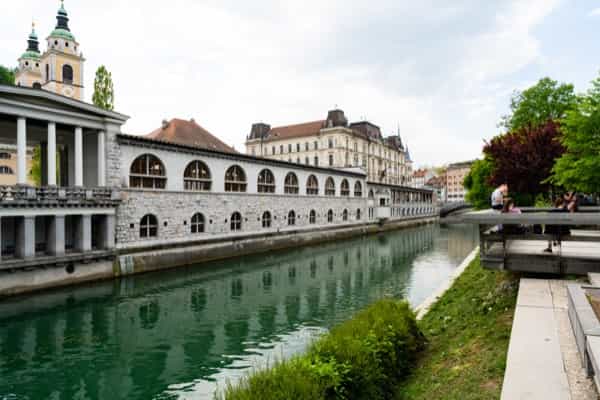 Central District
★★★★☆ — Pedestrian friendly and delicious pastries. I recommend. 👍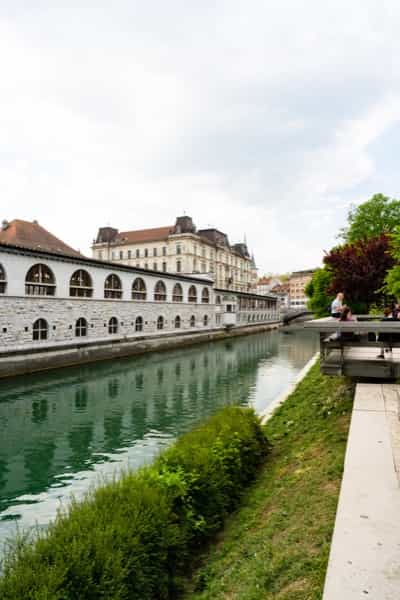 Central District, Ljubljana
The central part of town is really beautiful. There was a lot going on, from a market selling fresh goods to active restaurants in the center of Ljubljana. There's a couple things you can do in the center district, most notably the boat tours that go through the canals. The price is €10 for a 45 minute ride. I decided to skip this, as it was booked for a big part of the day and I wanted to get on the road. If you're spending a full day in the city, I suggest you do the boat tours. It looks like a really great way to spend 45 minutes and explore Ljubljana from a different perspective.
Places in the Central District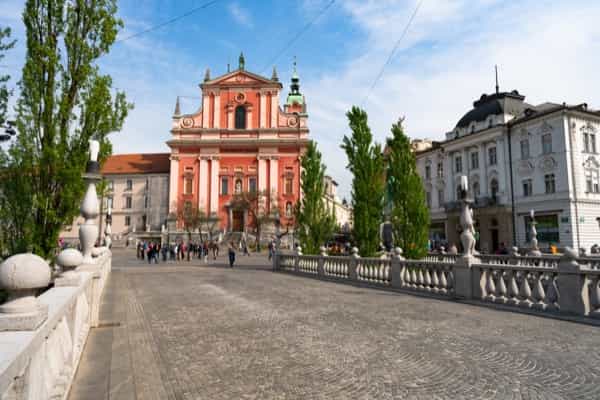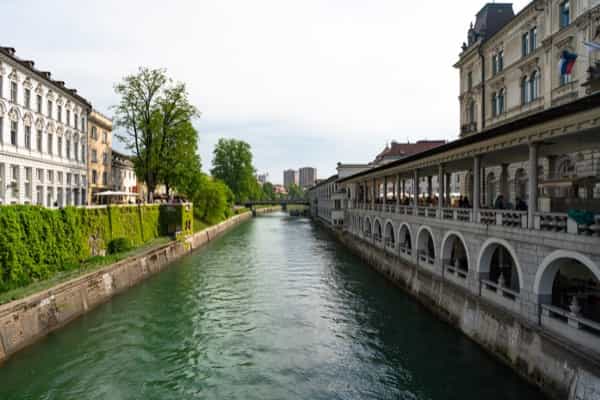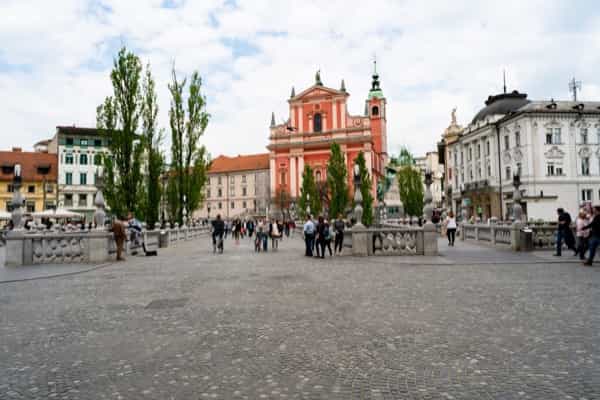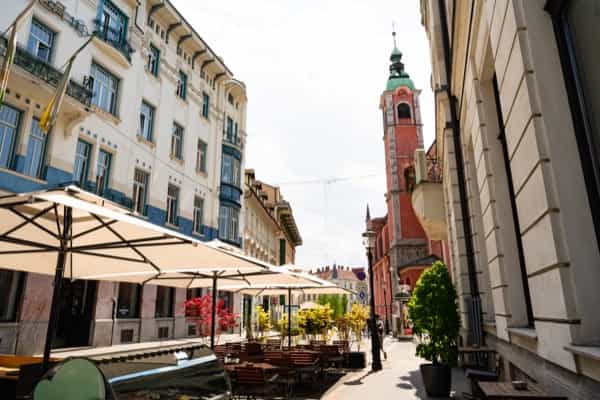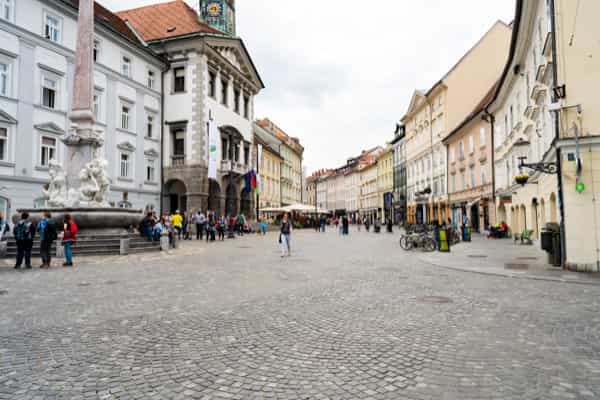 Gelato and pastries in Slovenia
Pastries in Slovenia were something special. I suggest you try everything. I know calorie count is important but you can make an exception and work it out later when you get back home. I want to use the phrase "rich in texture" but I'm no food blogger. I'll keep this short: try everything, it's amazing.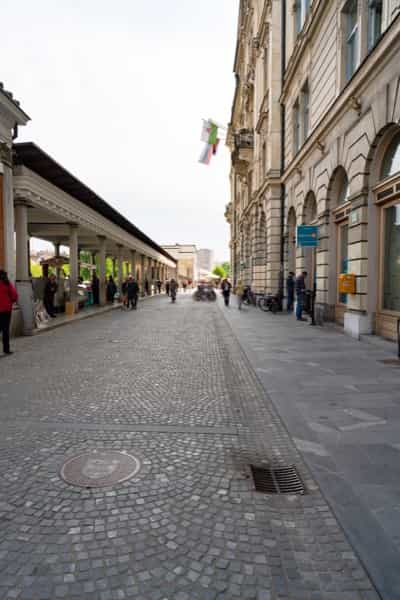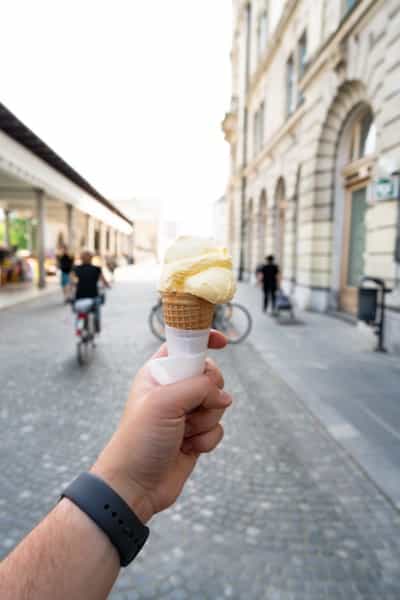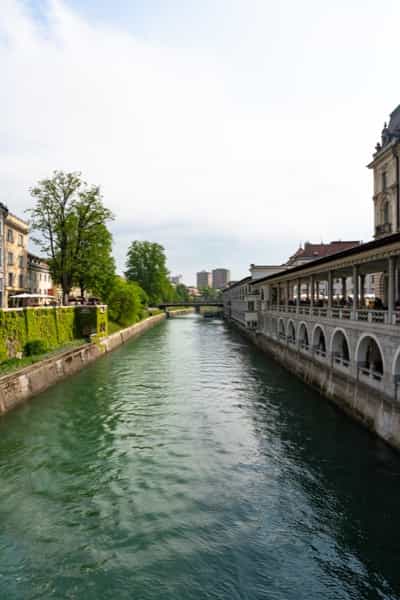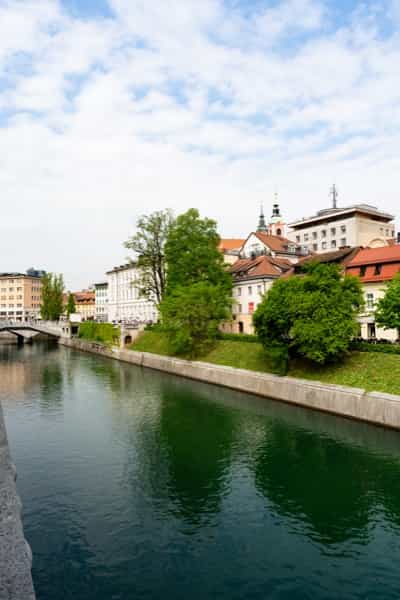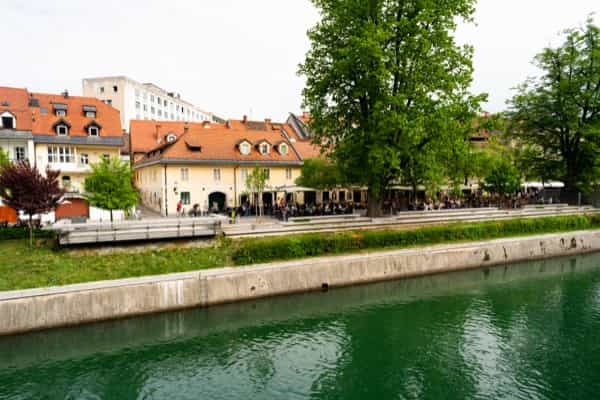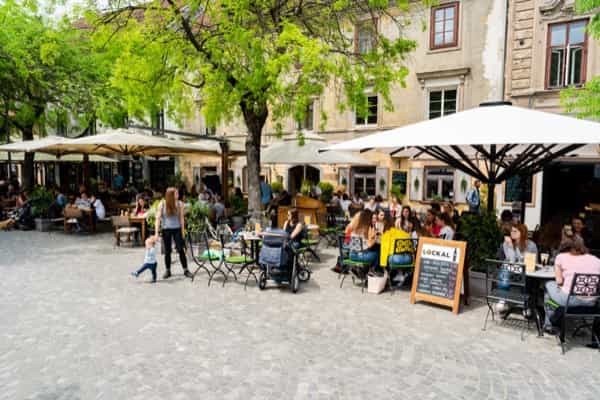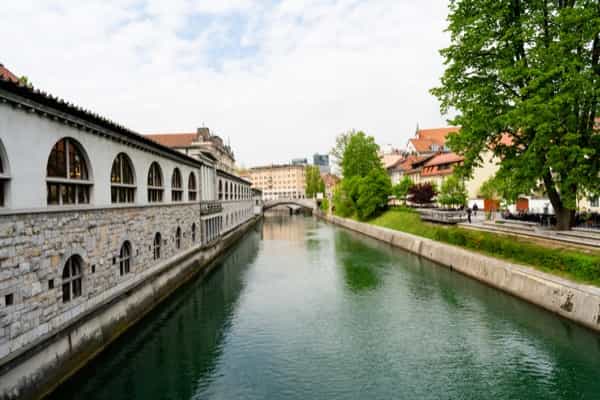 Central Market
★★★★☆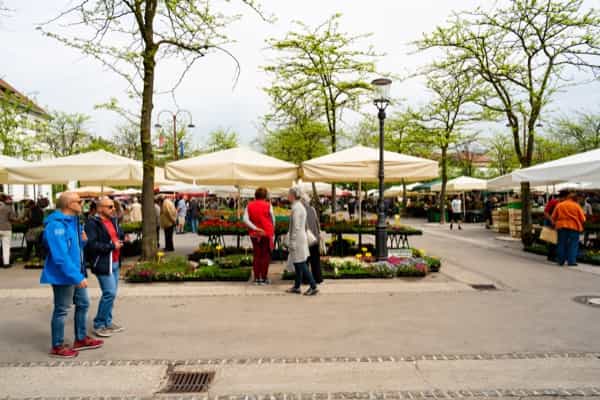 Central Market
Interesting aspect of the city where vendors sell fruit, gelato and clothes.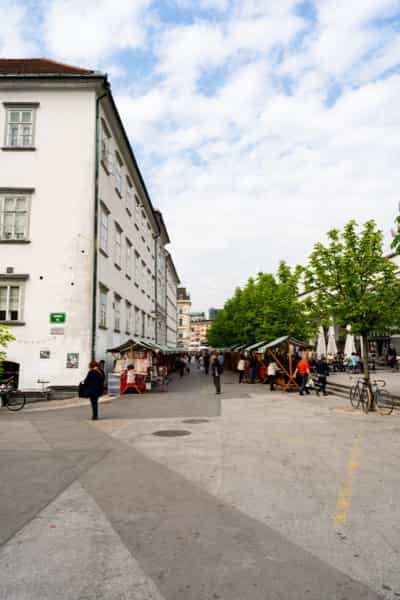 Ljubljana Central Market
The central market in the center of Ljubljana is worth visiting. Vendors sell everything from fresh fruits, vegetables and clothes. There were also vendors selling the famous horse meat hamburgers. I've heard it's a mixed bag when it comes to taste. I decided to skip it, as I was looking forward to a great pizzeria in town. If you're in Ljubljana, skip Verace. It's highly rated in terms of pizzerias in Ljubljana but it was quite disappointing. The bread was odd, the cheese tasted acidic. Skip this place, there's better places in Slovenia.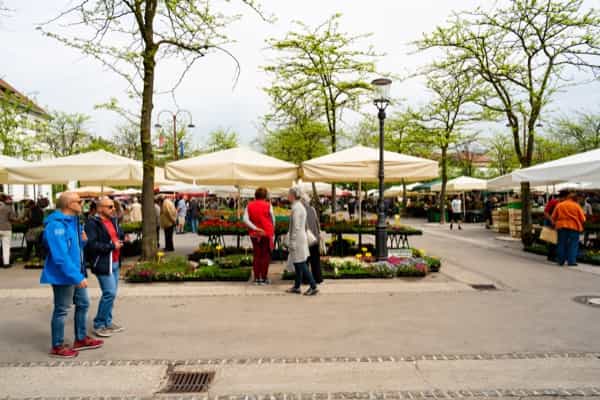 Ljubljana Cathedral
The cathedral is beautiful and worth entering. If you're shooting with your camera, keep it quiet. People are usually praying inside and it's best to be respectful. I put my A7R iii in silent mode and worked quite well.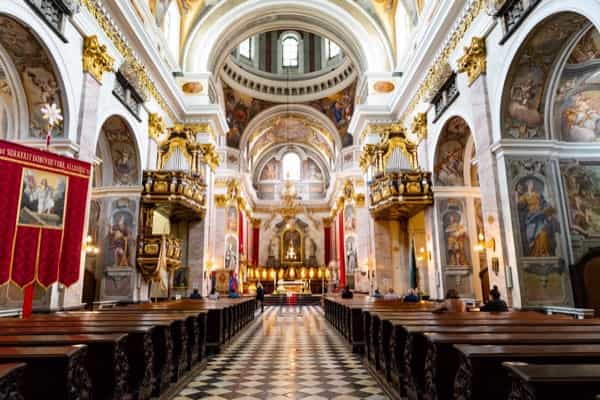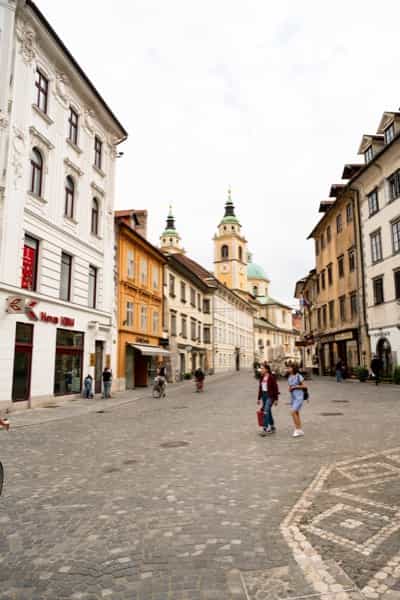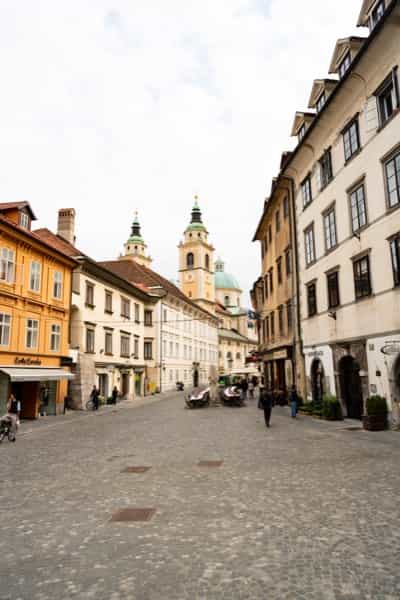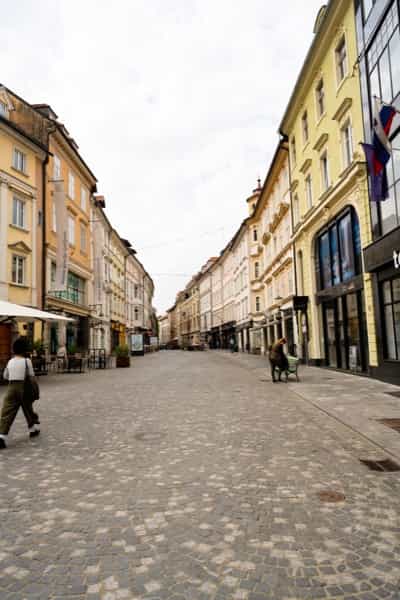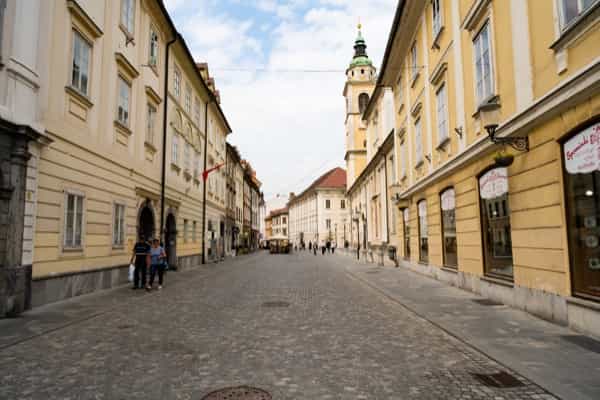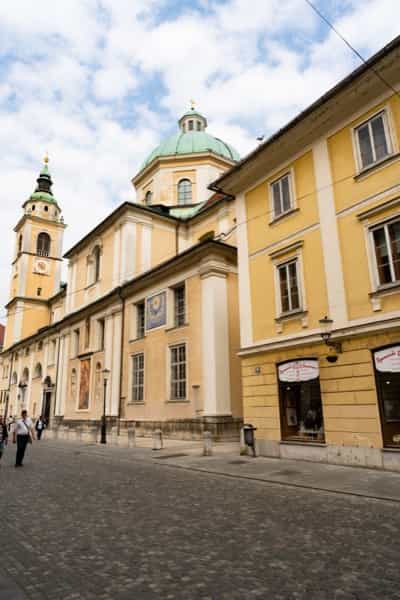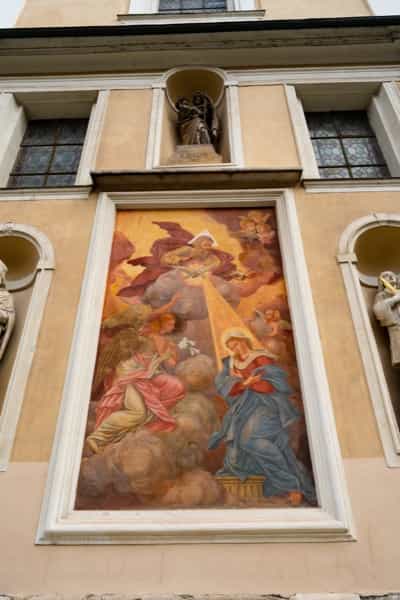 Exploring the rest of Ljubljana and heading to the castle
I made my way throughout Ljubljana and headed towards the castle. The castle takes about 20 minutes to reach by foot and I think it's worth the hike. It makes for great views of Ljubljana and there's no fee to enter the castle. You can drive to the castle but I would advise against it. Parking in Ljubljana is a nightmare and it's best to park the car somewhere and just walk.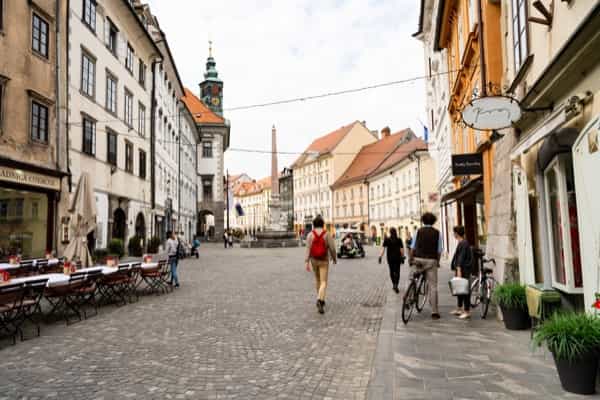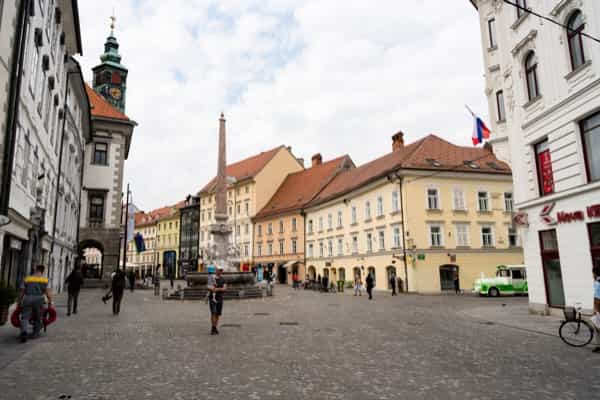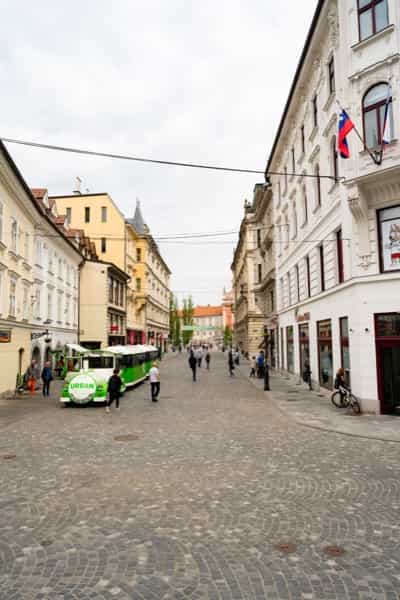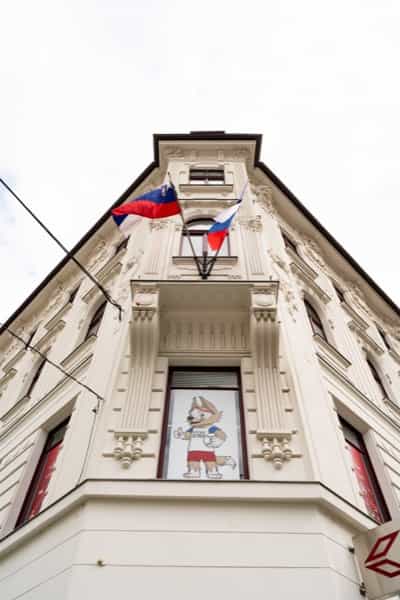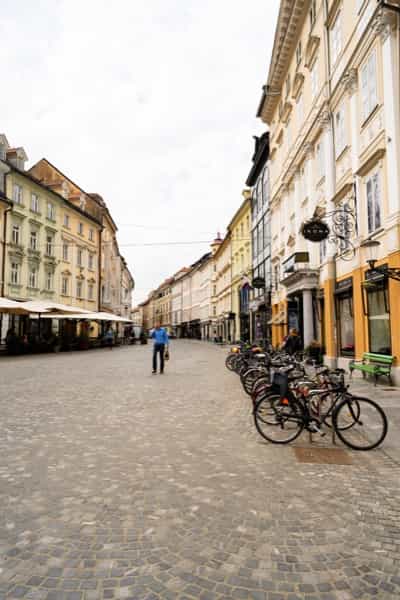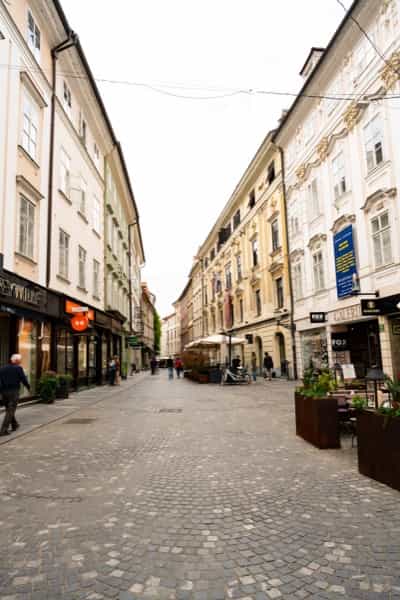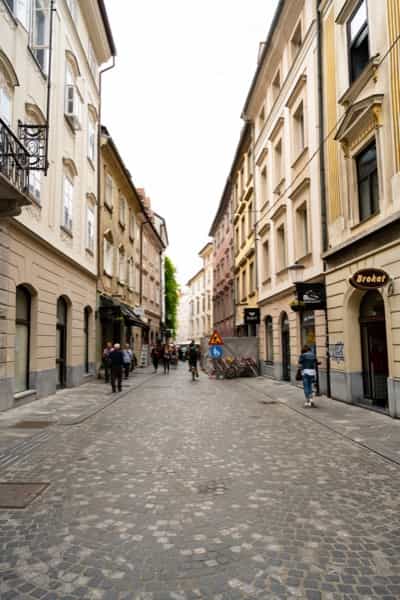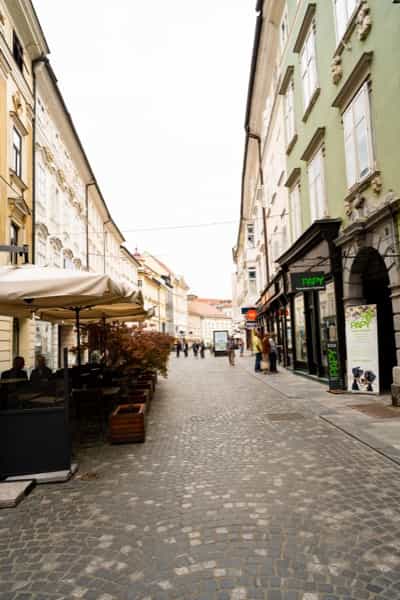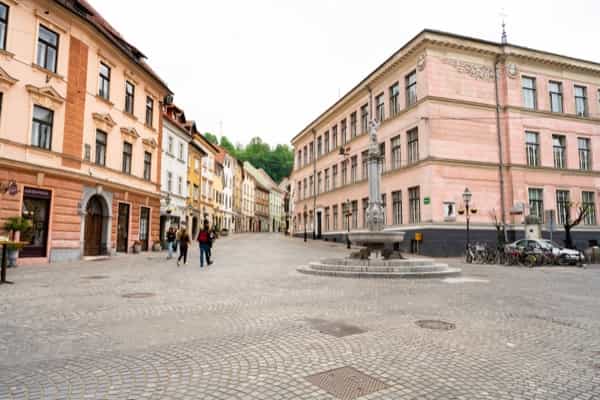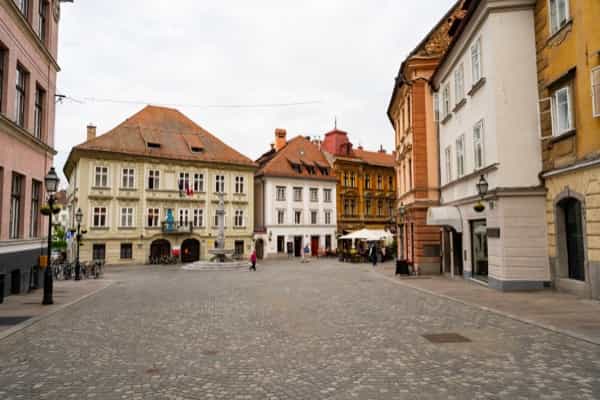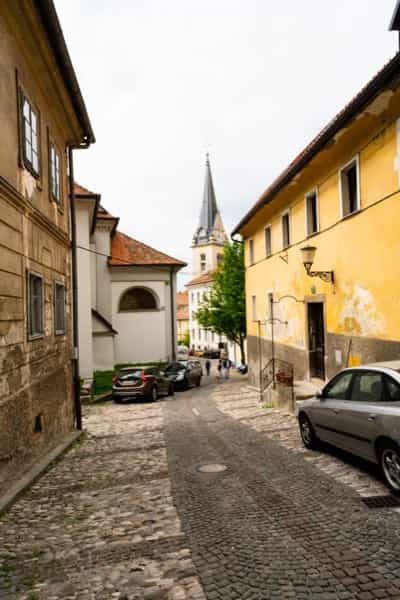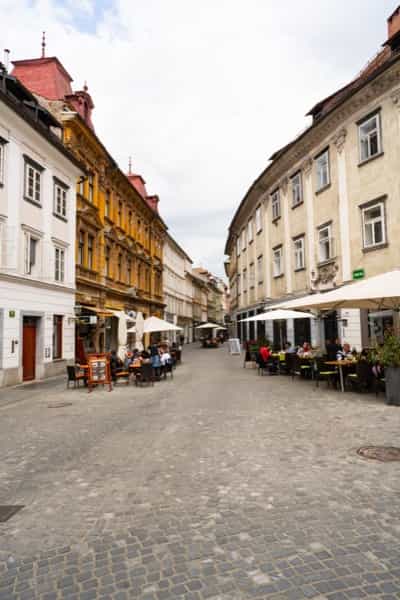 Ljubljana Castle
★★★☆☆ — A lovely hike with incredible views. Castle can be a bit crowded, though.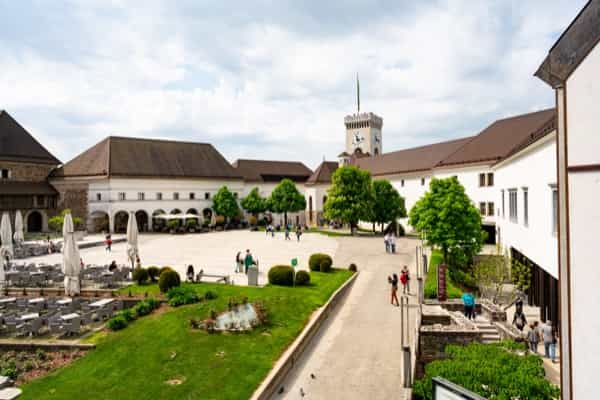 Ljubljana Castle
★★★☆☆ — Lovely views but can be a bit crowded.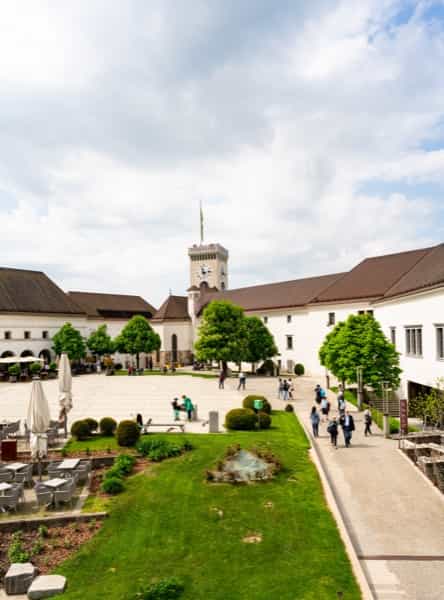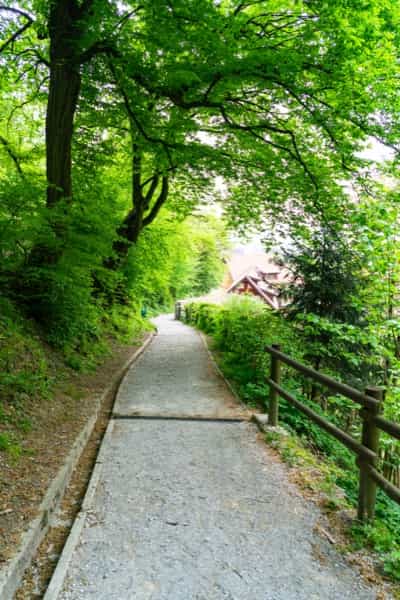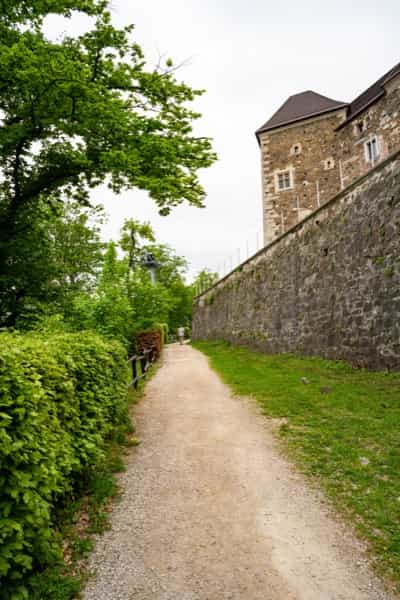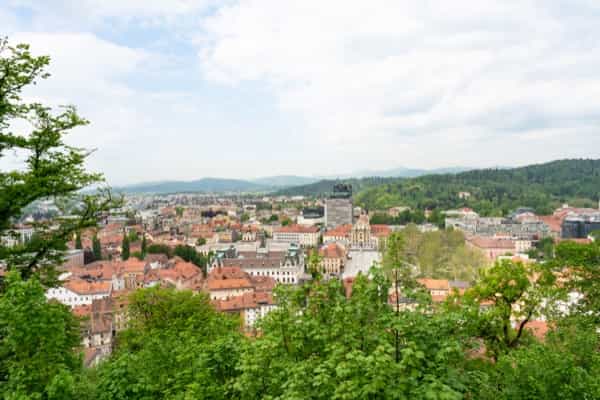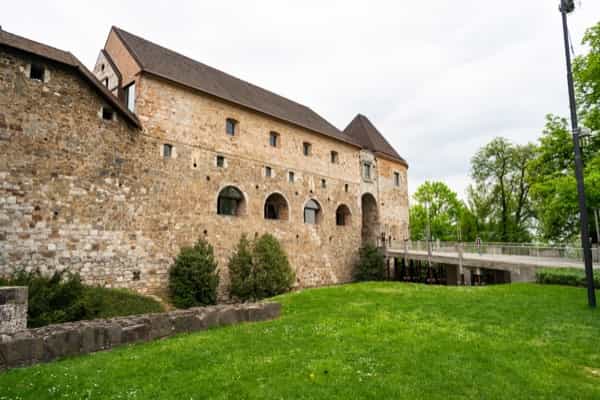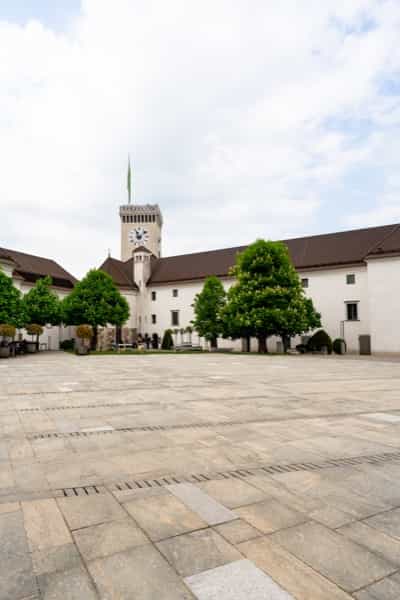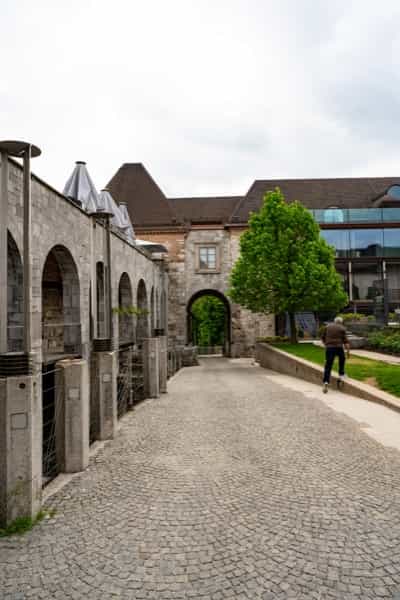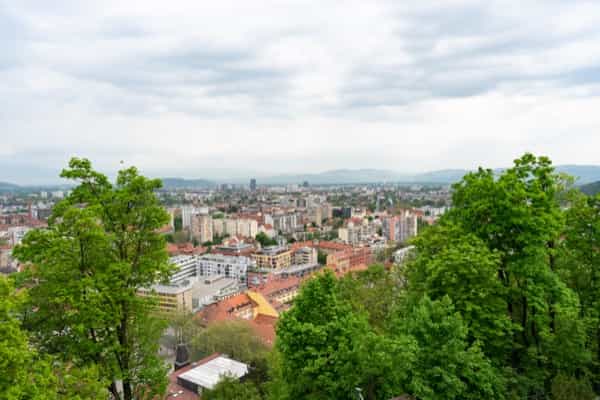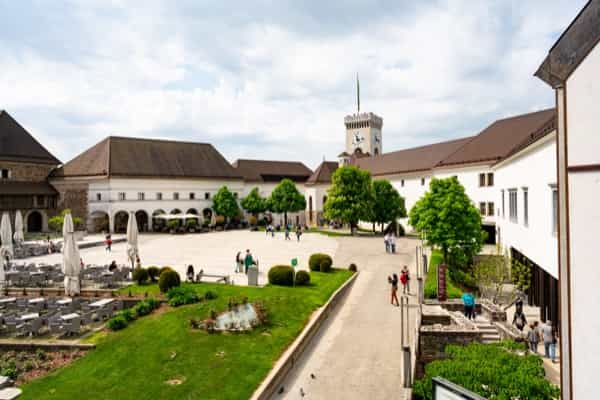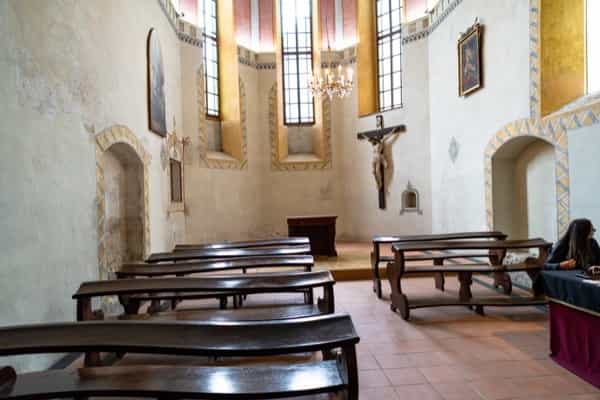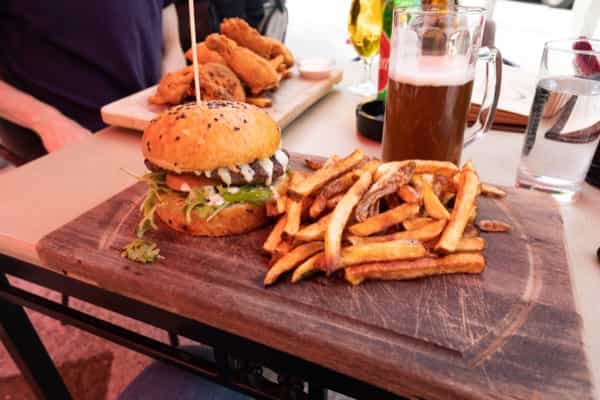 Finding a place to eat
The way my trip worked out, after the road trip I returned to Ljubljana and spent the night in the city before heading to the airport the next day around noon. Before I arrived in Slovenia I found this incredible place on Instagram that I really wanted to check out. Dežela Okusov is a grill type of restaurant and it was as good as it looked on Instagram. My burger was fresh, the beer was decent and it had a great vibe to the place. I had lunch with someone I met at a hostel and he ordered fried chicken that looked incredible. If you're in town, check out Dežela Okusov, it was a great lunch. Also pretty affordable, something around $20.00 for a burger and a beer.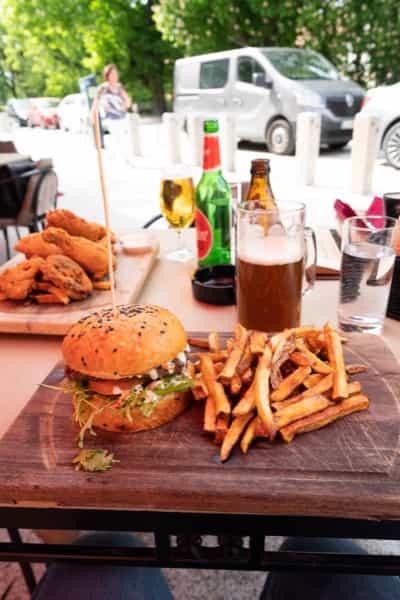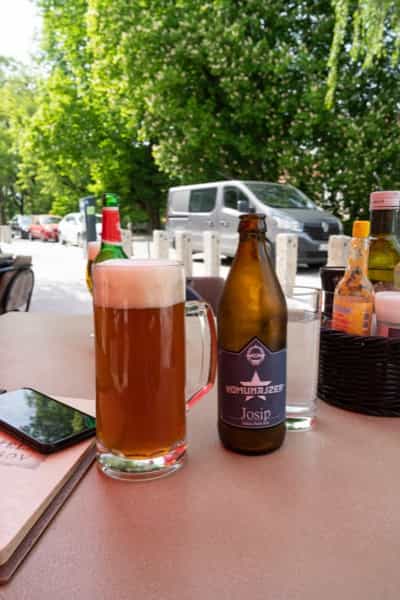 Driving to my base, Lesce.
The best parts of Slovenia are around the national park. I set my base just outside of Bled, in a town called Lesce. It's about a 10 minute drive from Bled and it made perfect sense to set it as my base for about four days. I stayed in 1 Adventure Hostel, a great hostel with a great vibe. Met awesome people there and hostels really made this trip a special one. I want to briefly touch on hostels and explain why I decided to stay in hostels this time around. I went to Iceland in 2015 and had an incredible time. One thing about Iceland that I didn't like was how lonely I felt at night. There was nobody to talk to and it was just me in my hotel room. I wanted to change that. Hostels are awesome, people are there to have fun and explore the country. One of my concerns before arriving to my first hostel was the security of my stuff. Traveling with an A7R iii, a drone and a MacBook Pro made me a bit nervous. My advice: don't worry about it. Your stuff is as safe as it is anywhere else. I never once felt that my stuff would get stolen. Hostels are awesome, try them and meet new and interesting people.