Piran, Slovenia
Spending two days exploring the coastal city of Piran.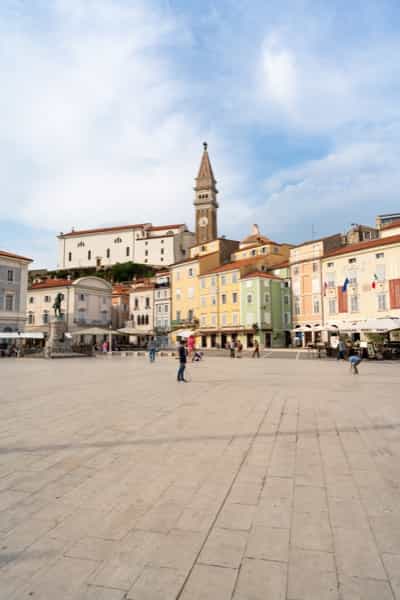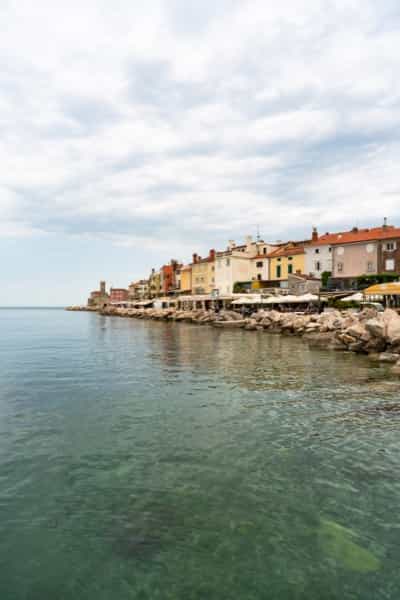 Piran, Slovenia
Piran is a beautiful city by the coast of Slovenia with a few quirks that make it an interesting place to spend time in. I haven't spent any time in Venice but people that have point out that Piran very much reflects the style of Venice. The center of Piran is vibrant with vendors selling amazing gelato, coupled with decent cold brew and fresh seafood. I very much enjoyed Piran, the view at sunset is spectacular and the overall walkable aspect of the city made it a great place to spend time in.
Two Days in Piran, Slovenia
Arriving in Piran, Slovenia
I want to get to something really important as it relates to Piran: Parking. You have to park outside in one of the garages for tourists. If you're a tourist you can take your car inside the city but parking is something like €20 per hour and to say parking is limited would be an understatement. I couldn't find a single parking spot when I arrived in Piran. Park outside, it costs €20 for 24 hour parking and they have a free shuttle that you can take from the garage to the city. Walking to the city is about a 15 minute walk but Piran can be really hot during the summer. If you're in Slovenia during the summer, I suggest taking the shuttle.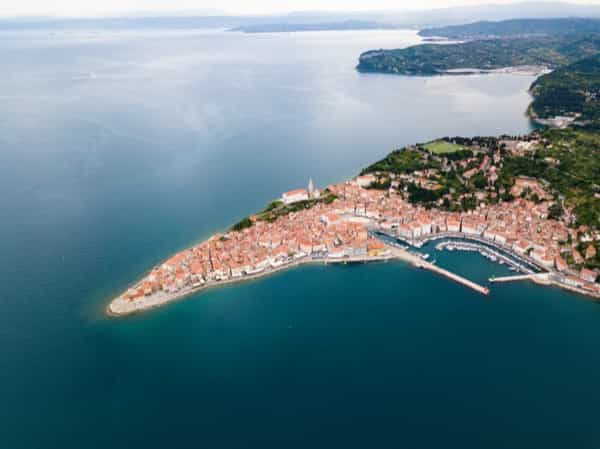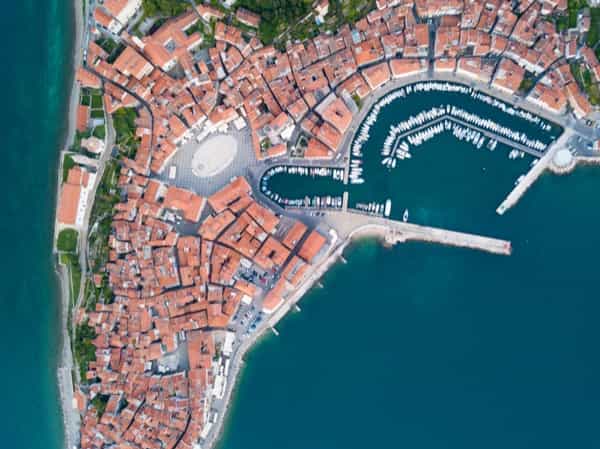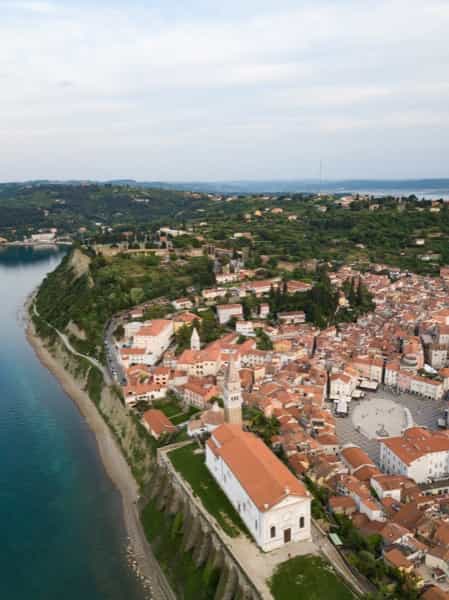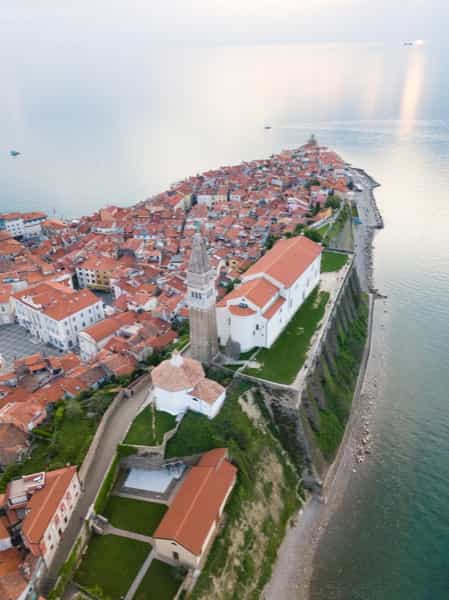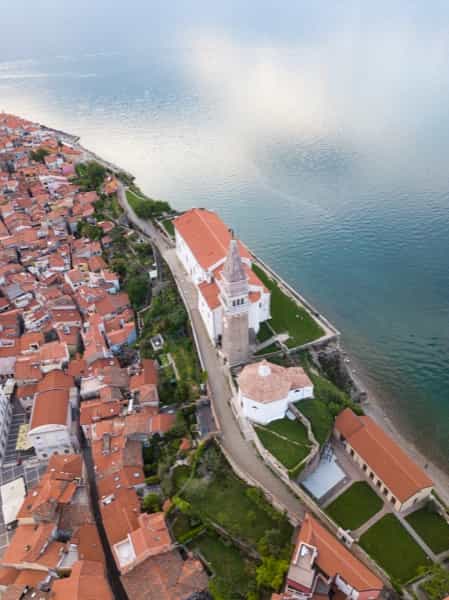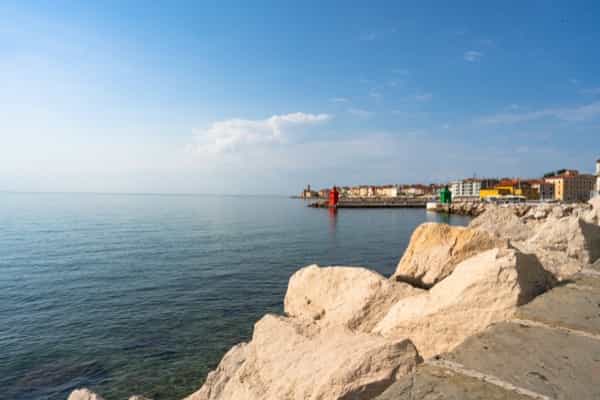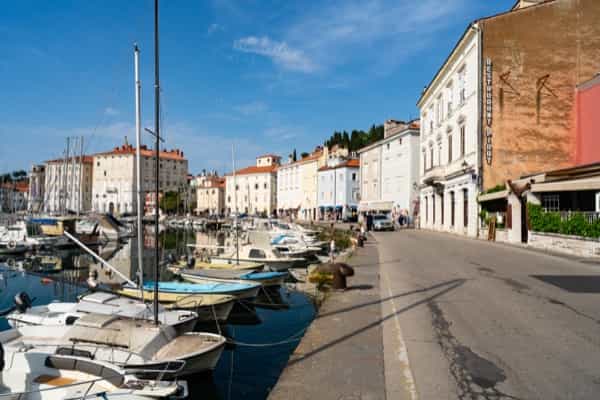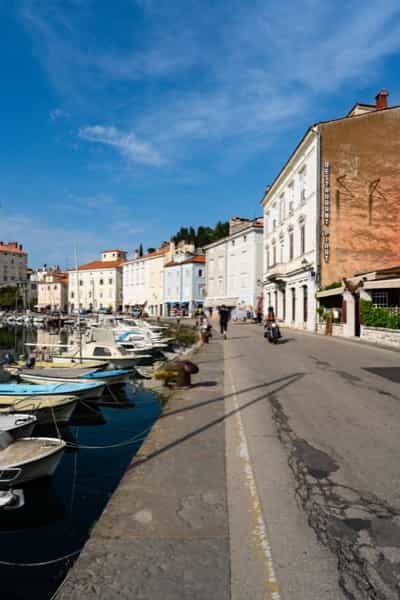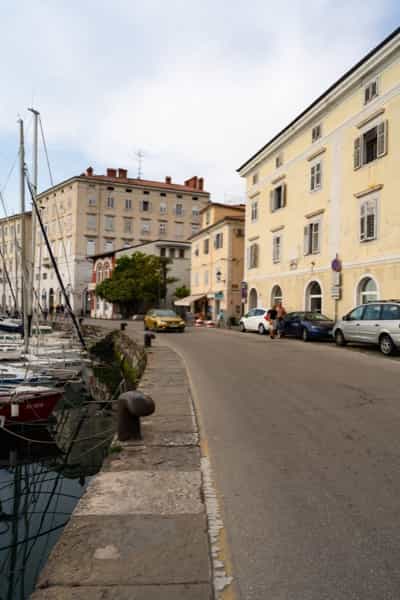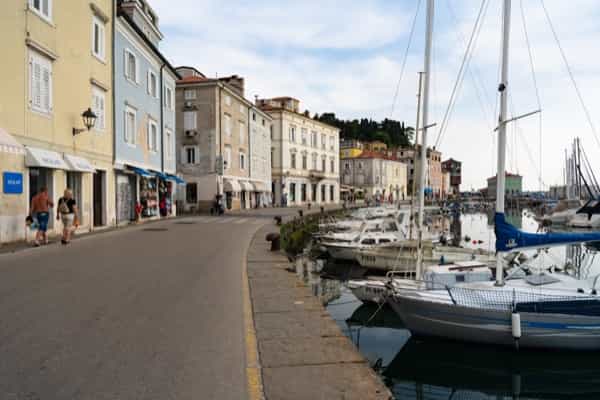 Center of Piran
★★★★★ — Piran feels very Italian. I loved it.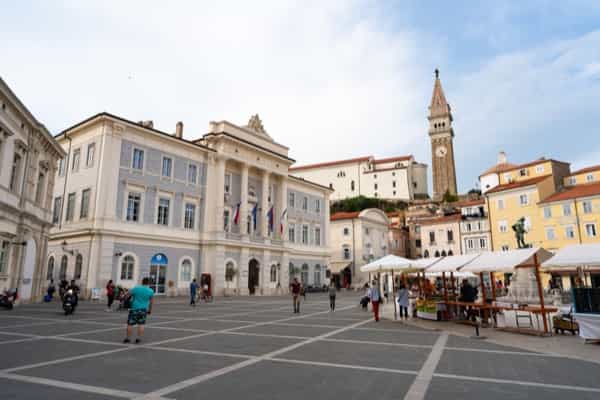 Center of Piran
★★★★★ — Piran feels very Italian. I loved it.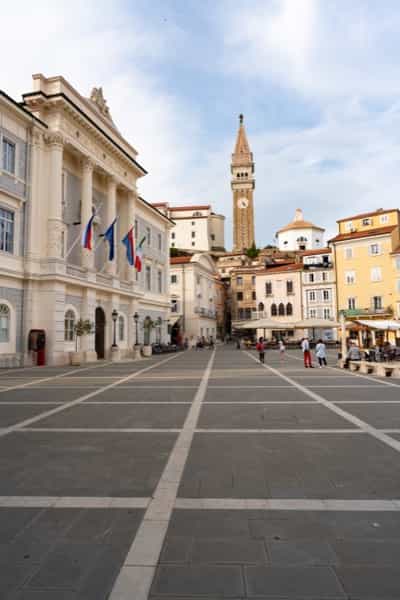 Center of Piran
The center of Piran is a beautiful place full of shops selling everything from amazing gelato to coffee shops serving decent cold brew. When you're in the center of Piran, everything that you want to see is only a few minutes away by foot. Walking to the Cathedral is a must if you're in Piran. I'm not a particularly religious person but I've made it a mission to see every cathedral when I'm in a foreign country. Don't miss the one in Piran, it really is a beauty.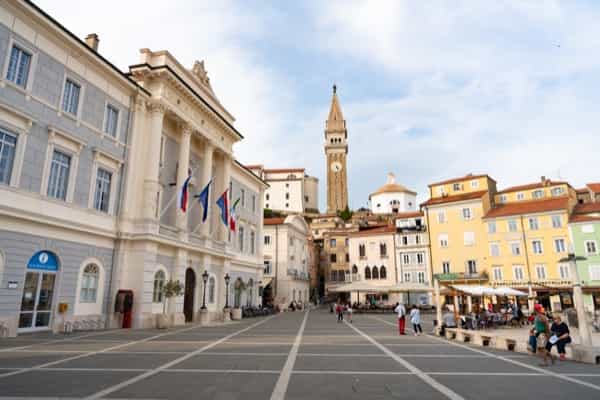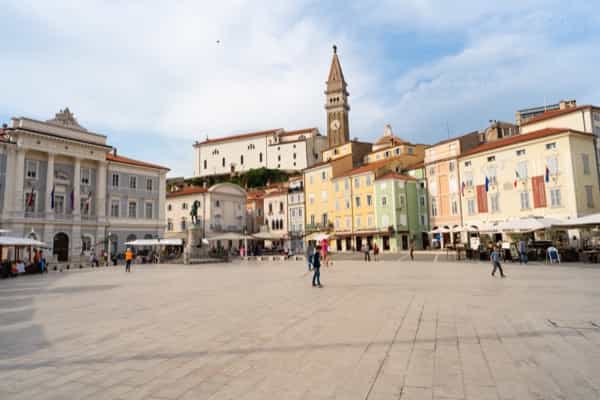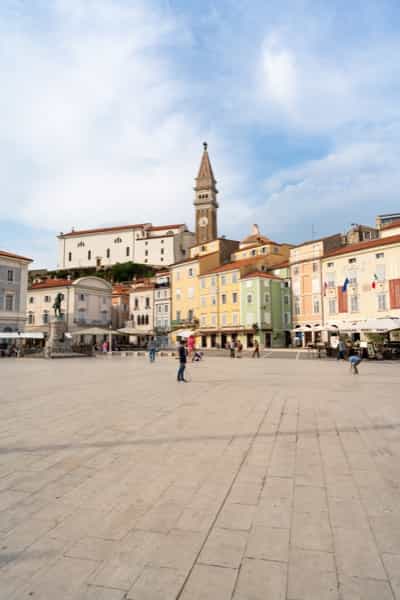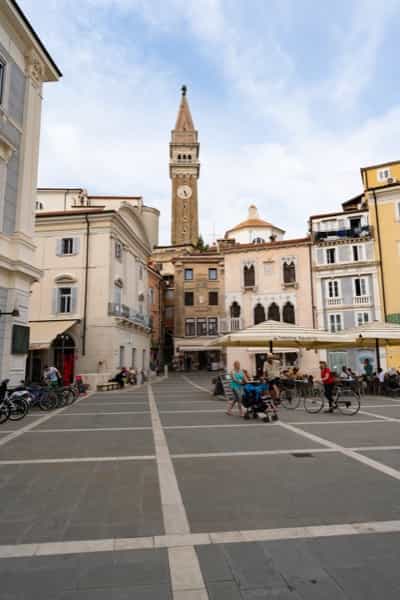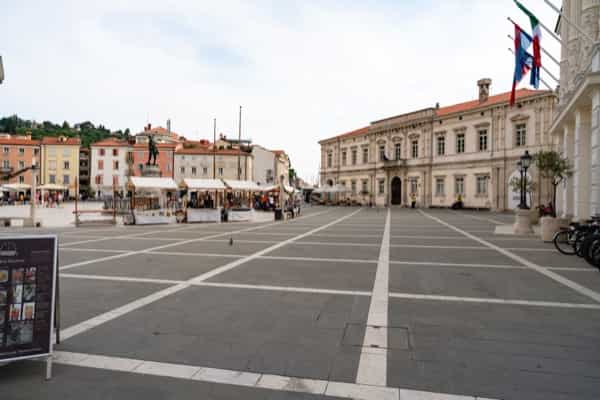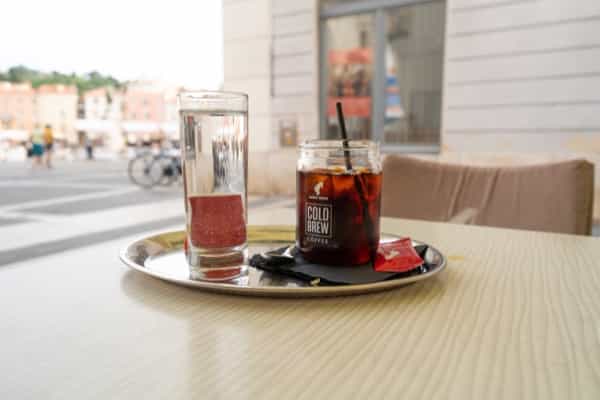 Cold brew and gelato
There are many options for gelato and coffee in Piran but I decided to go with Mestna Kavarna because it was the shop that looked busier than the others and they were advertising cold brew. The cold brew was decent. However, the pairing of cold brew with gelato really made for a delicious stop. Mestna Kavarna also sells other items, mainly pastries and if you're in Piran, try the pastries. They're incredible and Mestna Kavarna was no exception. The total for cold brew and gelato was somewhere around €6 and they take Visa and MasterCard. Sorry, American Express people, I too was disappointed that I couldn't use my American Express anywhere in Slovenia.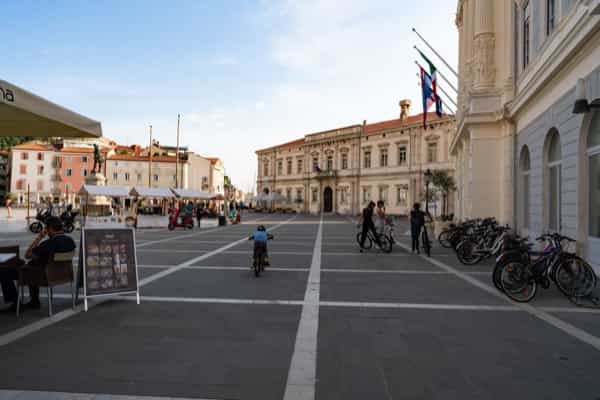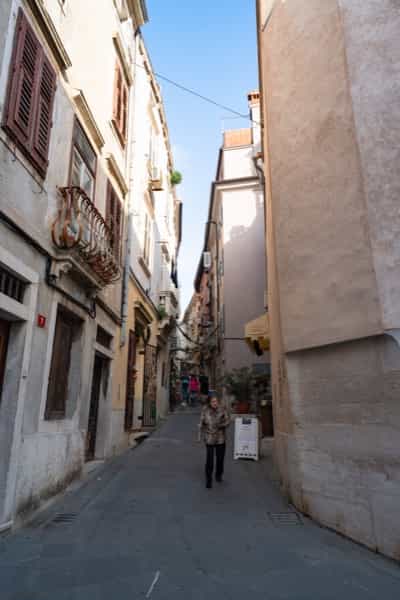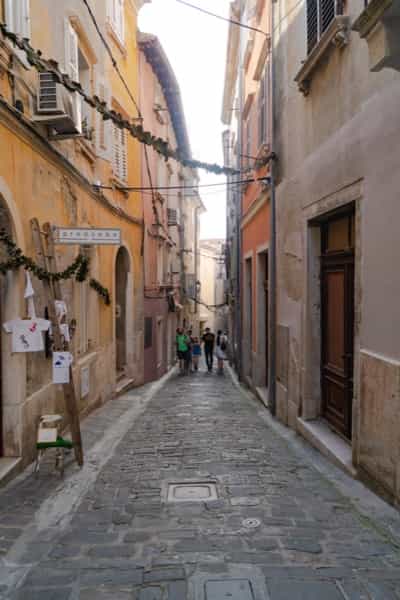 Amazing views at a walking distace
Incredible views of Piran are only a few minutes away by foot. If you're in the center of Piran, it will only take about 5 minutes to reach the cathedral and about 10 to 15 minutes to reach the castle. Ideally you want to do both, as each provides something unique to experiencing Piran. The cathedral was built in the 1500s and it's incredible to see it in the shape that it's in. The castle costs €2 and it provides incredible views of the city. I would plan your entrance to the castle during golden hour to capture the best photos. Both the castle and the cathedral are things you must do if you're in Piran.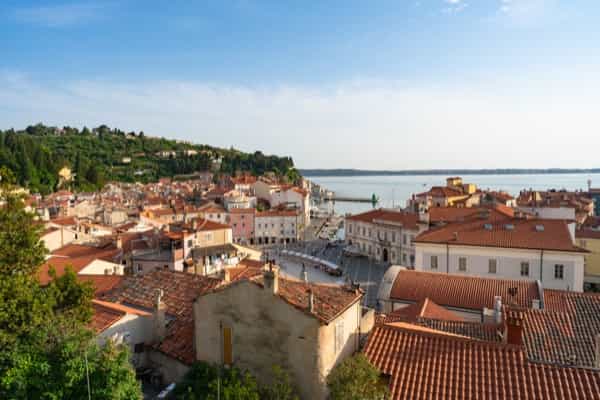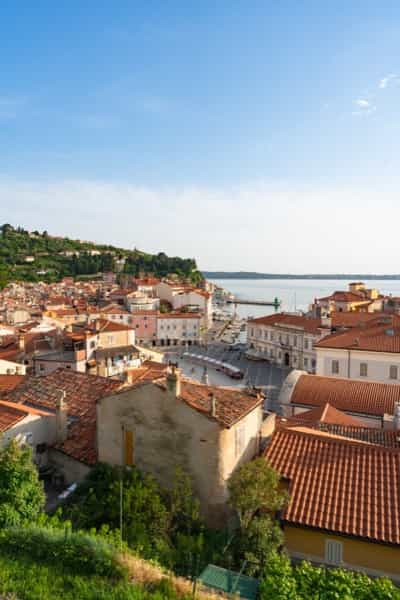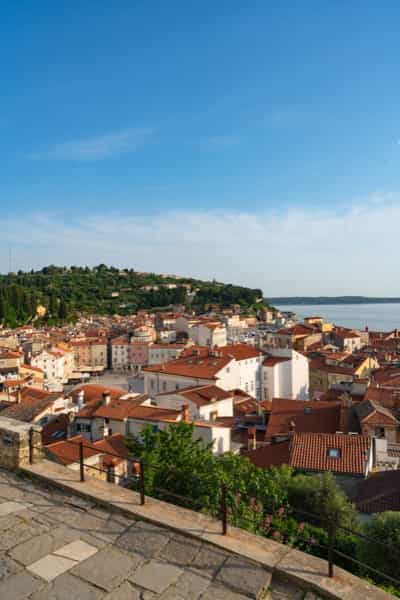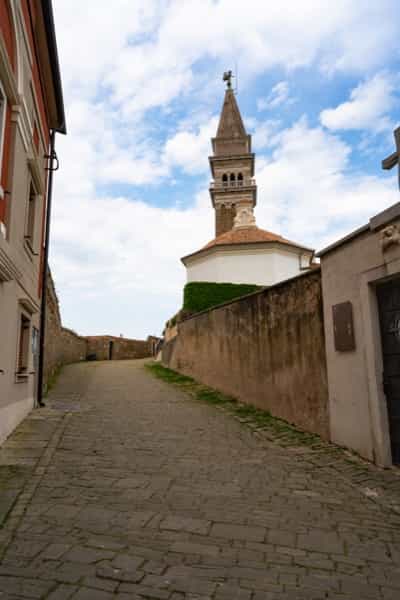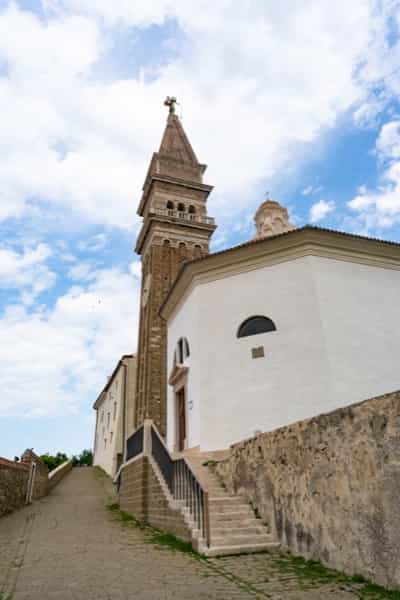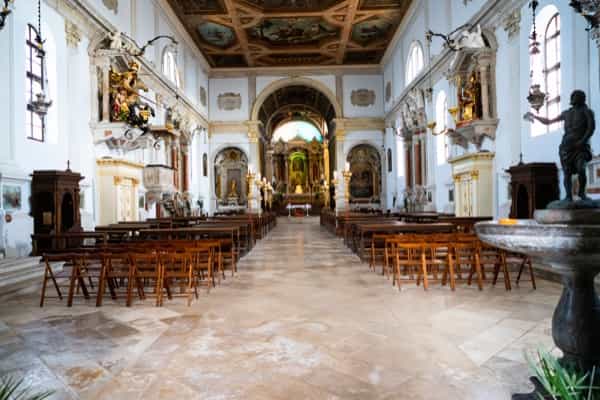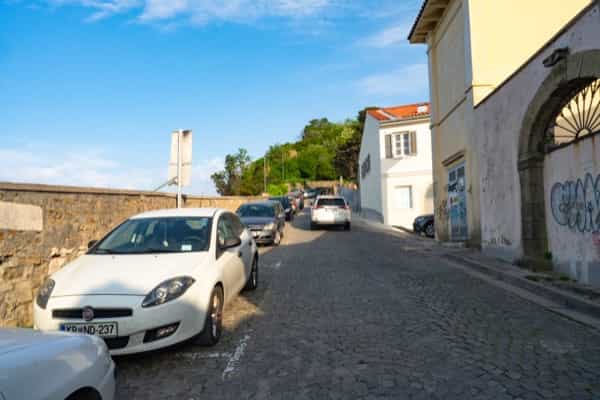 Walking to Walls of Piran
The castle of Piran is named Walls of Piran and it's a must do if you're in Piran. It provides incredible views of the city and it's only €2. I found the fee to be reasonable, as the castle is well maintained. Walls of Piran is only about a 15 minute walk from the center of Piran and I definitely recommend it.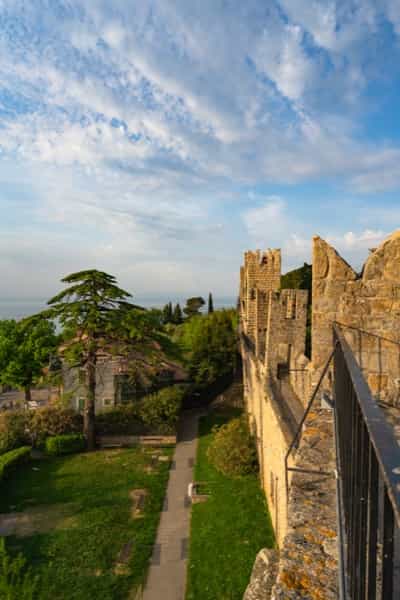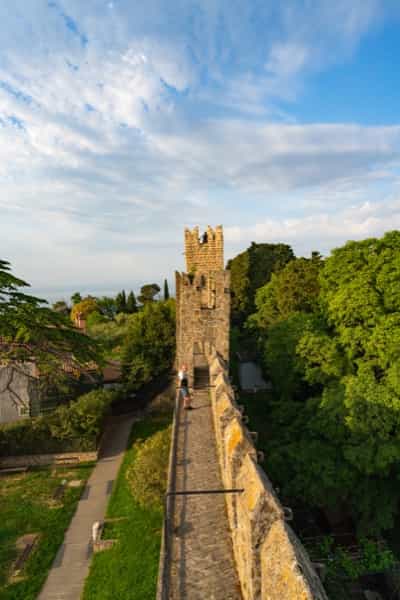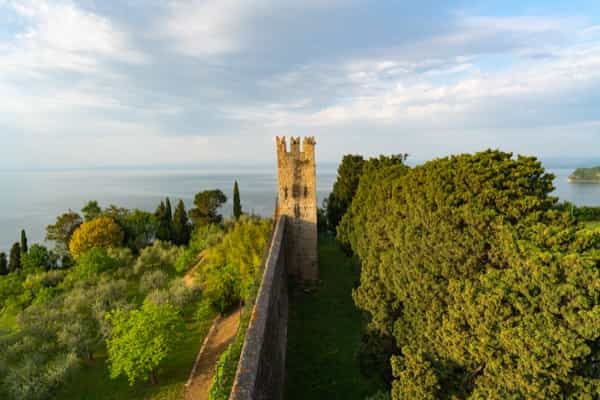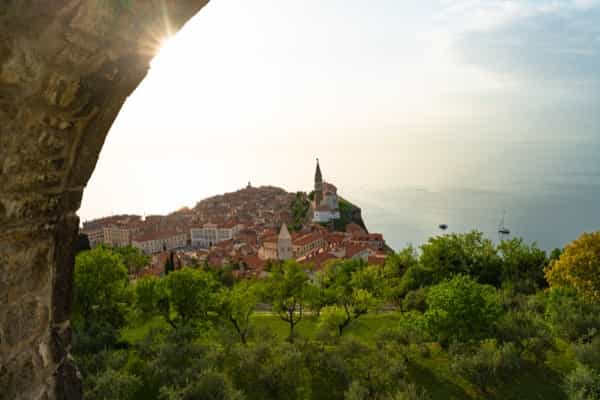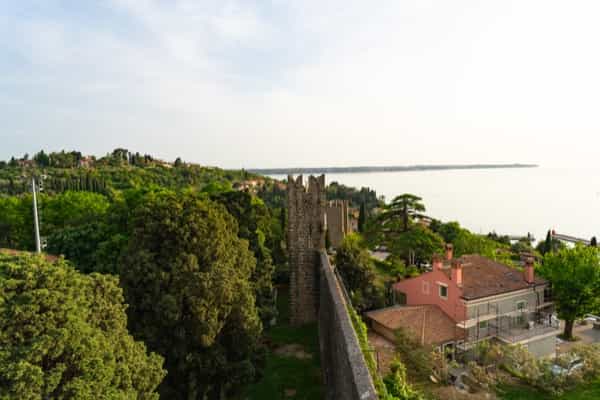 2nd day
I stayed the night at Adriatic Piran, a well regarded hostel in Piran. Check in was a bit different than other hostels, I had to call the owner and he buzzed me into the hostel. About 10 minutes later he showed up, checked me in and I was good to go. The following morning I had to get breakfast, but breakfast isn't really a thing in Slovenia and I had to resort to pastries and cappuccinos.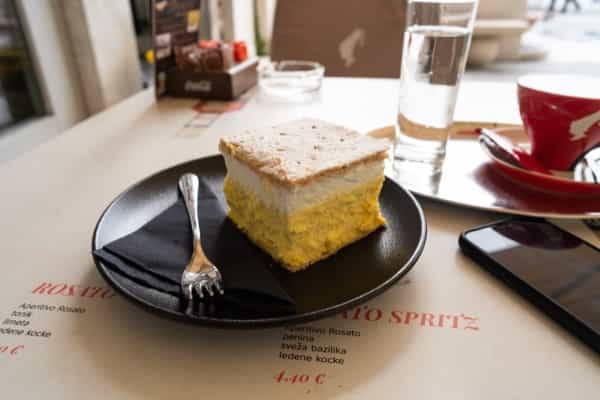 Lake Bled Cream Cake
If you can only have one pastry in Slovenia, you need to have the Lake Bled Cream Cake and you need to have it in Bled. I don't think I have the words to describe how good this was but you're going to have to trust this stranger on the internet on this one. While this cake in Piran was good, it was not as good as the ones I had in Bled. Try this, you won't be disappointed.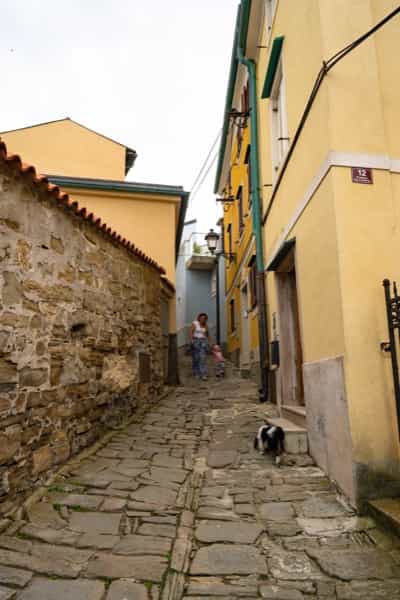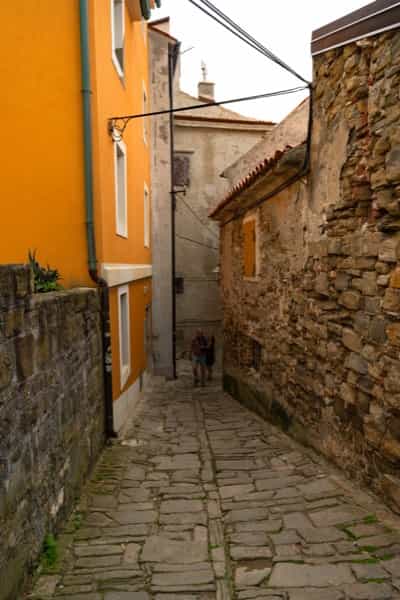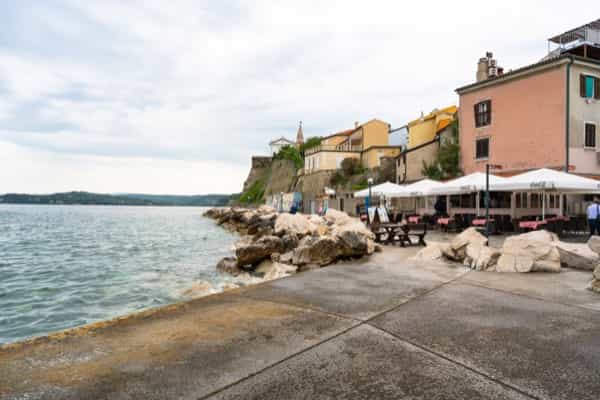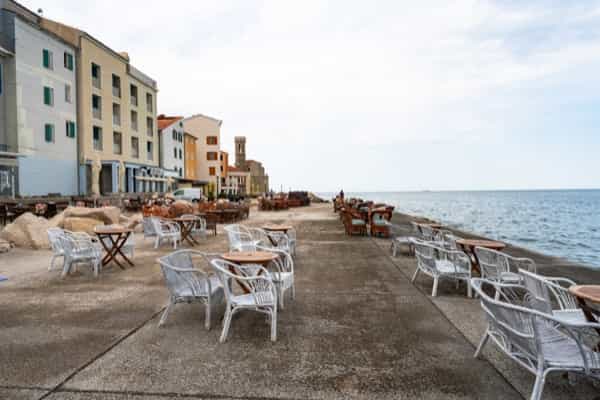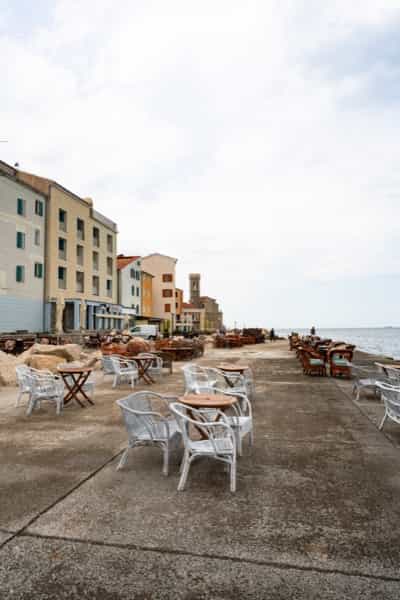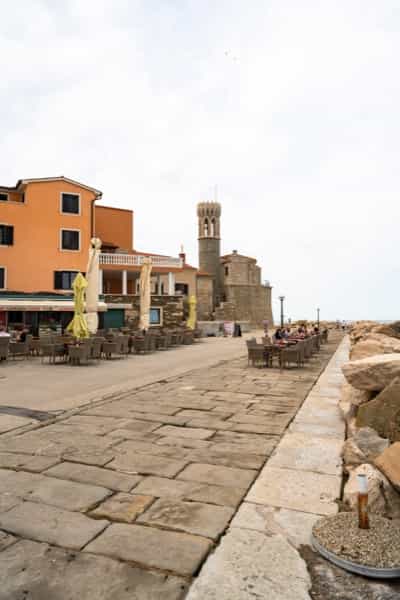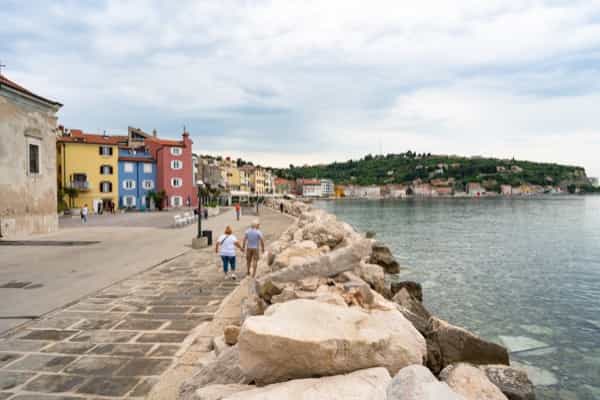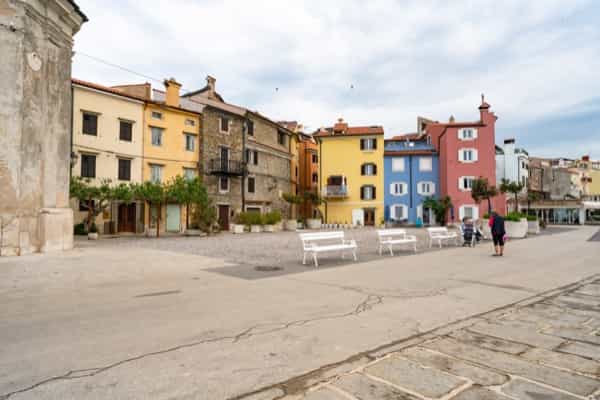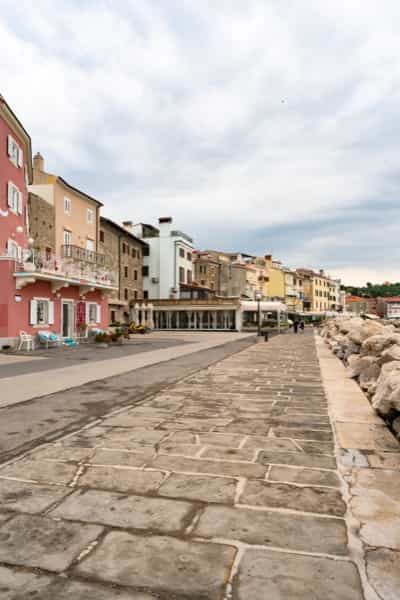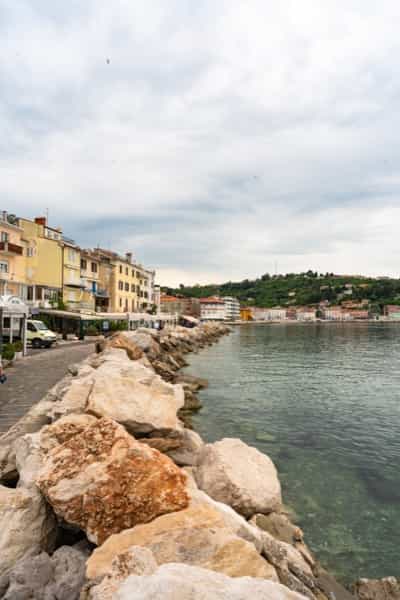 Saying goodbye to Piran and heading to Ljubljana
All great things must come to an end. Piran was on my last leg of my trip and it was time to head to Ljubljana, where I would spend another day before heading to the airport and flying back home. Piran was really something special, a beautiful city with a rich history and delicious food. If you're in Slovenia, Piran is a must.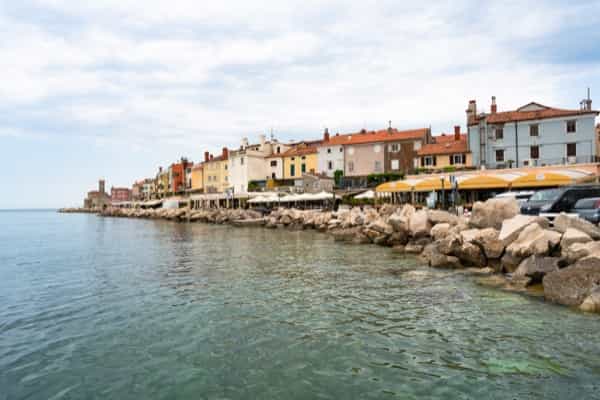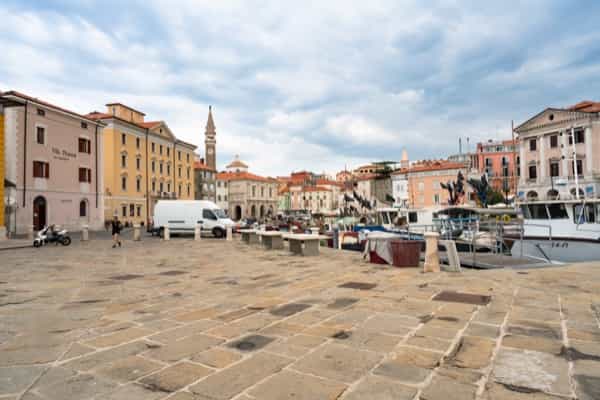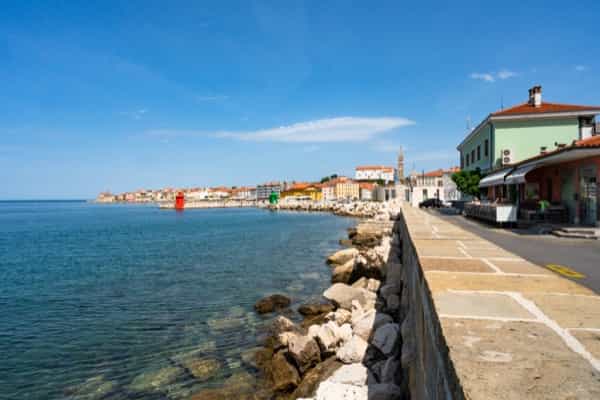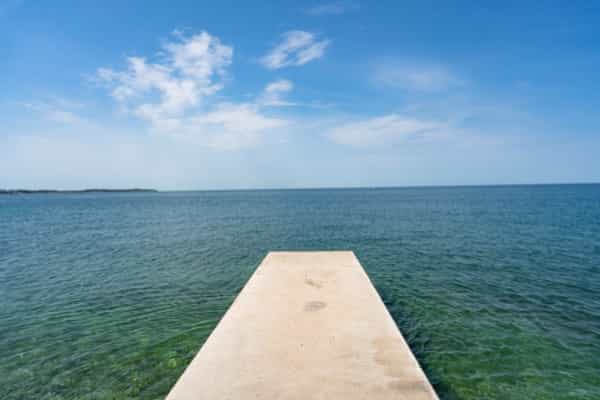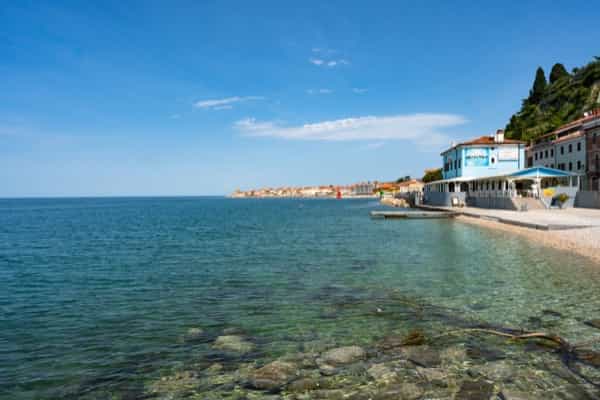 Concluding thoughts on Piran
I loved Piran and I think you'll love it too. It's a beautiful small city with a lot of fresh seafood and an incredible history. The sunsets are spectacular and something everyone should experience. If your time is limited in Slovenia you can dedicate a day to Piran and it will be enough time to do most things.