Parque Nacional Los Glaciares
Spending five days in the national park driving through Vršič Pass.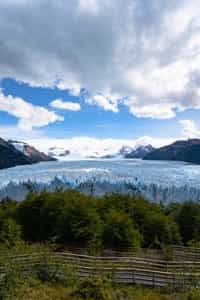 Parque Nacional Los Glaciares
Parque Nacional Los Glaciares is in Argentina and it's part of what makes the Argentinian Patagonia. The most visited places in the park are Glaciar Perito Moreno, located about an hour out of El Calafate, the nearest city. There's also El Chalten, which is about three hours outside El Calafate. The landscape in Argentina is different than in Chile and also a lot warmer. I spent a lot less time in Argentina but if you have time to adequately do both, Parque Nacional Los Glaciares delivers.
Make El Chalten your base for this national park
Patagonia in Argentina
Patagonia is a region and it's a territory divided between Chile and Argentina. Patagonia as people know it is really Torres Del Paine and a lesser known park, Parque Nacional Los Glaciares. Parque Nacional Los Glaciares is beautiful and different than Torres Del Paine. The weather is warmer and the landscape is different. If you have the time to explore both parks, you should do it. I would allocate at least a full week to each park. However, if your time is limited like mine was, definitely spend more time in Torres Del Paine. The infrastructure for tourists in Chile is just better. Parque Nacional Los Glaciares lacked basic things like clean restrooms. This is not to say the Argentinian Patagonia was bad, far from it.
Glaciar Perito Moreno
Located about an hour outside of El Calafate
Glaciar Perito Moreno
Located about an hour outside of El Calafate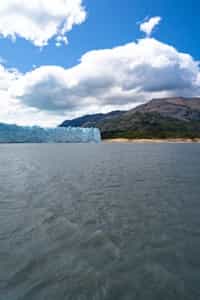 Glaciar Perito Moreno
If you take a bus to the Argentinian side of the Patagonia region, El Calafate will be your destination. I would spend two full days in El Calafate and use one of those days to explore Glaciar Perito Moreno, a section of Parque Nacional Los Glaciares. If you couldn't see the glaciers up close in Chile, this is the place to get up close for very little money. You can take a boat tour which runs roughly $15 USD and lasts about 45 minutes. This boat will take you up close to the glacier and show you around. I definitely recommend taking the tour because it shows you part of the glacier that is only accesible via this tour boat.

Hiking the glaciers looked really interesting but this activity needs to be booked months in advance. I believe it runs roughly $250 USD to do this actvity. If there's one takeaway from my writing regarding Patagonia is this: if you want to do anything you need to book months in advance.














Mirador Perito Moreno
Mirador Perito Moreno is the opportunity to get as close to a glacier as you probably ever will. Being there was a really interesting experience. For one, it was warm. It was warm and I sat there and watched the glacier melt and make an intense sound when the ice fell into the water. This glacier is one of the few that is actually growing but seeing it melt in front of your eyes really illustrates the issue of climate change in a way nothing else does.








El Chalten
Located about three hours outside of El Calafate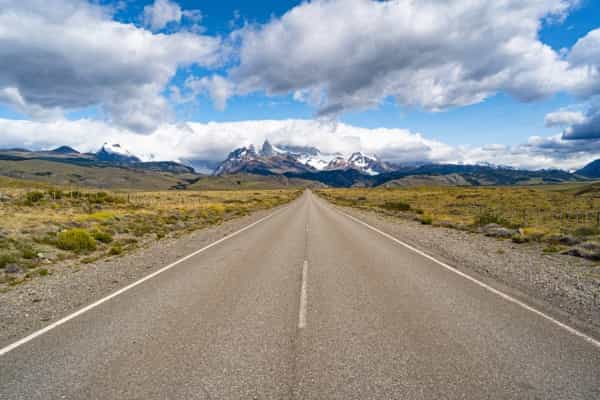 El Chalten
Located about three hours outside of El Calafate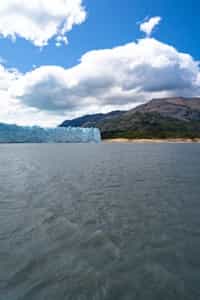 Make El Chalten your base for Patagonia in Argentina
If you want to explore Parque Nacional Los Glaciares, El Chalten is the place you will call home for a few days. El Chalten is far enough from El Calafate that it's really impractical to drive everyday to the park. Because all of the hikes start in El Chalten, everybody makes El Chalten their base. The town definitely has a party vibe going to it. There's young people everywhere throughout this town having a great time at the end of the day.




















Thoughts on Patagonia
Patagonia has been the best trip that I have ever done. Before departing for Patagonia, I thought Patagonia would be similar to Iceland and it's really not. Iceland and Patagonia are both beautiful but they're different in their own ways. Iceland has waterfalls but it lacks the landscapes that shine in Patagonia. Speaking Spanish made this trip all the better. When you speak with people in their native language, they're just different. People are more open, more vulgar and more fun. It really makes for a great experience with the locals. This is also the first trip that I've done with a group and not just any group but one that has every World Cup under their belt since the 80s.

If you could only do one trip in your life, I would make it this one. Patagonia is so far away from everything else that it feels like you're in an entirely different world. Patagonia is a world that hasn't been destroyed by the pursuit of profits. Patagonia is pristine. Patagonia is not the easiest destination to reach and it's also not the cheapest. I do feel that it's worth the sacrifice in doing what is necessary to get there.