Best of Patagonia
The best of what Patagonia has to offer in one photo story.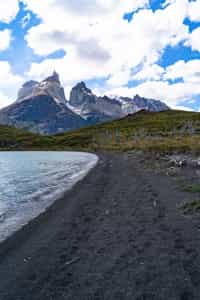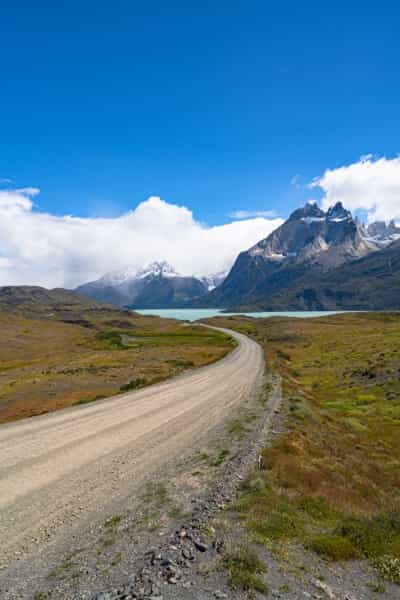 Best of Patagonia
With every trip I take, I always put together a detailed photo story of the trip. I recently started creating a Best Of, a photo story dedicated to the best of what I saw in the country. In this photo story I cover the best of Patagonia and what I think you should see if you visit the region. I also share a detailed breakdown of the cost for the trip and where the majority of the money went. This is is the Best of Patagonia.
Torres Del Paine, Restaurants, Los Glaciares & Las Condes
Best of Patagonia
Torres Del Paine
Seeing the 8th wonder of the world.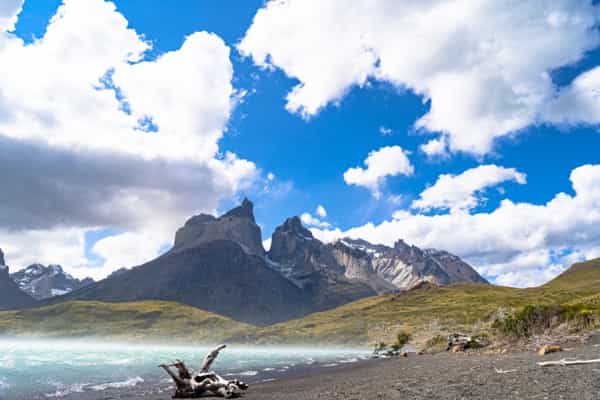 Torres Del Paine
Travelling 7,000 miles to see the 8th wonder of the world was worth it.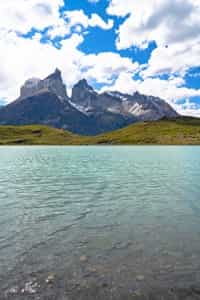 Mirador Los Cuernos
Mirador Los Cuernos is a must, in my opinion. This is the perfect hike to do after you hike Base Las Torres or Mirador Los Glaciares. Me and my group did this after hiking Base Las Torres and we enjoyed it. It's only 1.8 miles round trip and it provides some of the best views of the park.









Base Las Torres
13 miles ・ 3488 ft in elevation ・ 8 hour hike
Hiking Las Torres is a must if you're in Torres Del Paine. This can be done as a day hike or have it be part of the W or O Trek. Getting to the point with this trail: it's moderately difficult and you absolutely need good boots. I didn't feel like I needed trekking poles but good boots are a must. Before the trip I picked up a pair of Lowa Renegade GTX Hiking Boots from REI and they were great on this trip. This trail has an elevation gain 3488 ft and the way back will be brutal without good boots. The trail is about 13 miles and it takes a full day complete. I recommend you pack a meal because you're going to need it.












Restaurants
Restaurante Cormoran was the best restaurant out of the entire trip.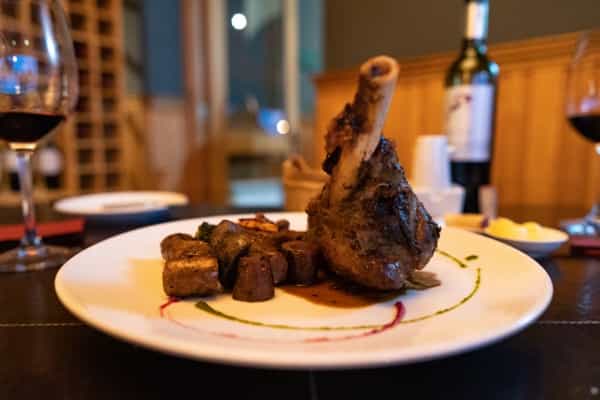 Restaurants
Restaurante Cormoran was the best restaurant out of the entire trip.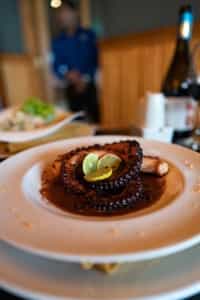 Restaurante Cormorán
In Puerto Natales
During my time in Patagonia, me and my group dined in the best restaurants according to locals and Google Maps. They were all incredible dining experiences, however, none were quite like Restaurante Cormoran. This restaurant had the best lamb, out of all of the restaurants. It was so good in fact, we ordered a second one. The way it was prepared was incredible. The chef used herbs that created an intense taste unlike anything I've ever had. This restaurant also had incredible wine and pisco sour. If you're in Puerto Natales, this is a must. Easily the best restaurant out of the entire trip.





La Luna
In Punta Arenas
Patagonia is famous for its lamb and we made sure to try lamb at every restaurant. My group and I basically had lamb every night. La Luna is in Punta Arenas, a stop for many going to Puerto Natales. La Luna was a great start to our food tour. Their lamb was delicious, soft and very juicy, overall an incredible flavor. The other items on the menu were also fantastic and their wines were also very good. If you're going to Puerto Natales, you will stop in Punta Arenas. Definitely recommend La Luna, great spot for dinner.





El Asador Patagónico
In Puerto Natales
Including this one because it's really popular on Google Maps. However, I want to mention the other great options in Puerto Natales. Overall, this place was just fine. It wasn't anything special and the lamb was just okay. It was a decent first option but the restaurant is small and can sometimes get really crowded and produce long wait times for a table. I would recommend Kaweskar Café or La Picada De Carlitos over this. I would avoid Santolla, as it's not very good and quite expensive and not at all worth the cost. The portions were very small and lacked flavor, unlike any of the other restaurants in Puerto Natales.





Parque Nacional Los Glaciares
Home to Glaciar Perito Moreno and El Chalten.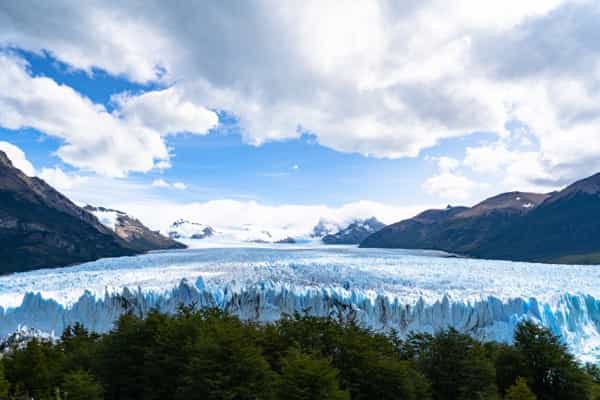 Parque Nacional Los Glaciares
Home to Glaciar Perito Moreno and El Chalten.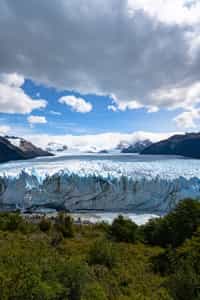 Parque Nacional Los Glaciares
Patagonia is a region and it's a territory divided between Chile and Argentina. Patagonia as people know it is really Torres Del Paine and a lesser known park, Parque Nacional Los Glaciares. Parque Nacional Los Glaciares is beautiful and different than Torres Del Paine. The weather is warmer and the landscape is different. If you have the time to explore both parks, you should. I would allocate at least a full week to each park. However, if your time is limited like mine was, definitely spend more time in Torres Del Paine. The infrastructure for tourists in Chile is just better. Parque Nacional Los Glaciares lacked basic things like clean restrooms, which was disappointing. This is not to say the Argentinian Patagonia was bad, far from it.







El Chaltén
If you want to explore Parque Nacional Los Glaciares, El Chalten is the place you will call home for a few days. El Chalten is far enough from El Calafate that it's impractical to drive everyday to the park. Because all of the hikes start in El Chalten, everybody makes El Chalten their base. The town definitely has a party vibe going to it. There's young people everywhere throughout this town having a great time at the end of the day.












Las Condes, Santiago
Exploring Las Condes, one of Santiago's wealthier neighborhoods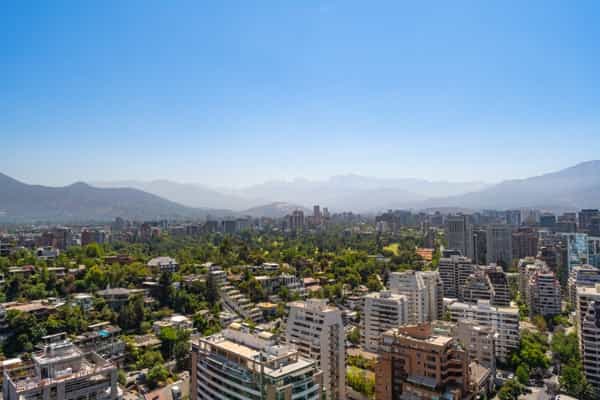 Las Condes, Santiago
Exploring Las Condes, one of Santiago's wealthier neighborhoods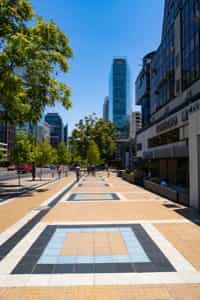 Las Condes
Home of Sanhattan and Chile's Economic Elite
Las Condes is a province in the outskirts of Santiago and it is commonly known in Chile as Santiago for the economic and political elites. Las Condes is home to Sanhattan, Chile's financial district and home to the current president, President Sebastian Pinñera. Las Condes has all the high-end hotel like the W Santiago or the Ritz Carlton, as well as Santiago's most respected restaurants.








Staying at W Santiago
Staying at the W Santiago was an experience in it of it self. I don't typically stay at high-end hotels because I don't personally see the value in spending $300 a night for a room. However, for me travel and credit cards go hand-in-hand. Last year, my American Express Bonvoy card came up for renewal and I contemplated in closing it. The card is $95/yr and it has a free night at any Marriott property valued at 35,000 points. The W is about $300/night during my dates and it was a no brainer to pay the annual fee and keep the card.
A few thoughts on the property: it's pretty high end and it's located in Las Condes, Santiago's wealthiest neighborhoods. The experience of checking in to getting your room is fantastic. They treat you really well, offer you drinks as you check in and tell you about the amenities. The coolest amenity is the outdoor pool, located on the top floor with a fantastic view of the city. The room was nice and they were accommodating in my requests. A few nights before check-in, I asked for a room with a double-bed, the top floor and early check-in and they delivered. I was satisfied with my stay and I'm renewing my American Express Bonvoy card because it's really easy to come out ahead with the annual fee.











Cost of visiting Patagonia
Cost is a big part of any trip and most people want to have an idea of what it costs to visit a country. I'm going to highlight my cost of visiting Patagonia and discuss what I did and what increased cost. My initial assumption about Chile was that it's a relatively cheap country to visit and that's true to some extent, but some things are really expensive in Chile while others are cheap. The cheap things are transportation. This includes Uber, bus transport, Airbnb and coffee. Everything else is actually really expensive and this sentiment is coming from someone that lives in Monterey, California. My biggest categories were restaurants and the rental cars.
Discussing rental cars is boring so I'll move to restaurants. There are two primary categories of restaurants in Chile: picadas and traditional restaurants. Picadas are a cheaper way to eat and the food is generally good. However, while picadas serve traditional food, it tends to be fried or things like sandwiches. The friends that came with me on this trip work in the restaurant industry and we opted for more traditional restaurants. The cost is high, every bill in Chile was around $150 USD but the food, along with the wine was incredible.
To give context to our restaurant bills, I want to reveal how our orders typically looked like to give an idea of what made a bill that high. We would typically start dinner with three beers, two appetizers, a bottle of wine, two or three main course, an additional bottle of wine and a pastry. After the pastry, we would typically add around 6 pisco sours to the bill. The amount is high, but our orders were typically large orders as well.
Total Expenses: $4,065.73
Restaurants: $1,675.53
Bar Nacional in Santiago — Lunch and Drinks: $30.40
Cafe Torres — Lunch: $56.02
La Luna Punta Arenas — Dinner: $159.96
La Vertiente — Beer: $14.23
El Asador Patagonico — Dinner: $138.46
Baguales — Beer and Dinner: $84.29
La Picada De Carlitos — Dinner: $57.41
Cormorán de Las Rocas — Dinner: $200.10
Santolla — Dinner: $149.51
Cofi Trailer — Coffee: $10.91
Kawesqar Cafe — Dinner: $162.52
Casimiro — Dinner: $167.45
Mi Viejo — Dinner: $131.77
MAKO — Dinner: $171.98
Sotito in Punta Arenas — Dinner: $150.52
This amount was split three ways.
Rental Cars: $609.88
Europcar in Puerto Natales: $438.10 for 5 days
Avis in El Calafate: $171.78
Accomodation: $569.63
Airbnb in Puerto Natales for 6 nights : $274.75
Airbnb in El Calafate for 4 nights: $294.88
Flights: $243.00
SFO to SCL: $55.00 + 60k United Miles
SCL to PUQ: $38.00. PUQ to SCL: $90.00
Fuel: $300.00
In Chile: $200.00 — this is a rough estimate.
In Argentina: $100.00 — rough estimate as I didn't pay for the fuel on this trip.
National Park Fees: $175.10
Torres Del Paine: $135.10 for 6 days.
Parque Nacional Los Glaciares: $40.00
SIM Cards and AT&T Roaming: $75.00
Local SIM cards in Argentina are really hard to activate for foreigners. I was left no other option but to roam wtih AT&T @ $10.00/day. Total cost was about: $75.00
Fines: $60.00
Parking enforcement in El Calafate wrote me a citation for parking near a pedestrian walkway.
Bus Fares: $45.96
Bus Sur: Punta Arenas to Puerto Natales: $11.11
Marga Taqsa: El Calafate to Punta Arenas: $34.85
Groceries: $45.00
Groceries in Chile were surprisingly expensive. A few beers and items to make lunch totaled $45.00