Paris, France
Paris through my own eyes and not TikToks or Instagrams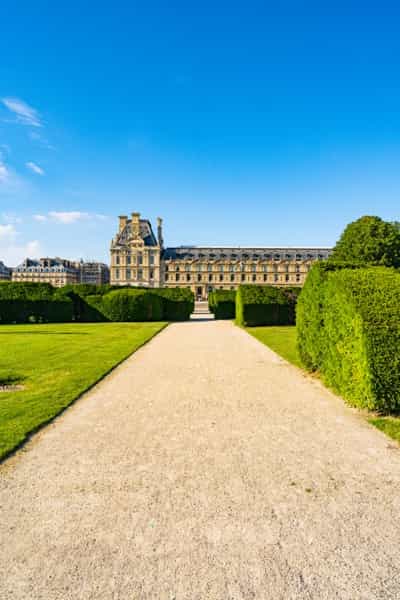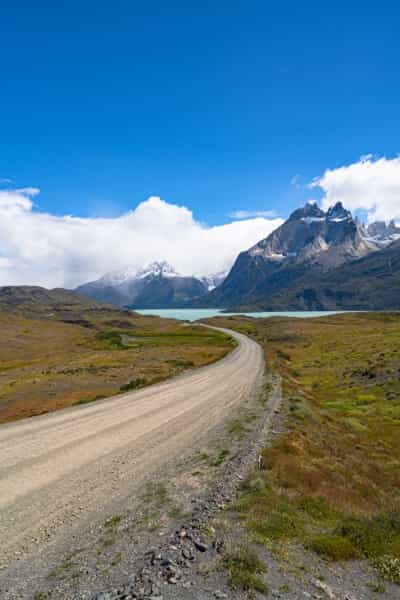 Paris, France
After 16 months of not traveling internationally due to the pandemic, I made my way to Paris, France. I was originally not going to make a photo story because of my experience in Paris but I'm going to make one anyway and document my experience. We tend to only show the positive things in life but not every trip is sunshine and roses. My trip to France was going to include a few days in Paris, then rent a car and drive around France and make my way to the south of France. This photo-set is titled Paris, France and that's because that's where this trip started and ended soon after arrival — very soon, actually.
Tip for Paris: learn French. I wouldn't go if I wasn't conversational.
Why I travel
I travel for a few reasons: photography, food and culture. I love traveling to a new country, documenting it and eating well — really well. I enjoy speaking to the people and getting to know more about them. This is the reason why I enjoyed South America so much and why, hands down, the trip to Patagonia was so special. Patagonia was also special because I was able to share this incredible experience with a few of my friends, who couldn't make it to France this time around, unfortunately.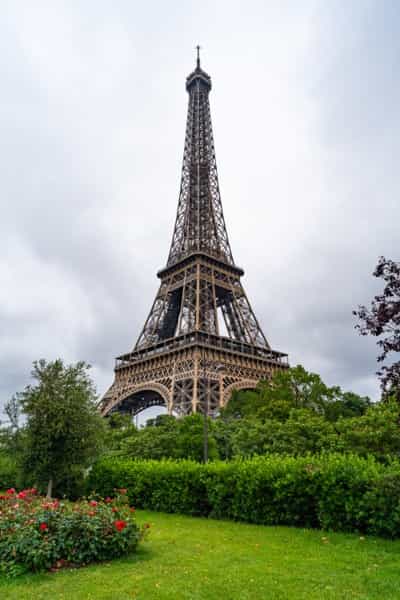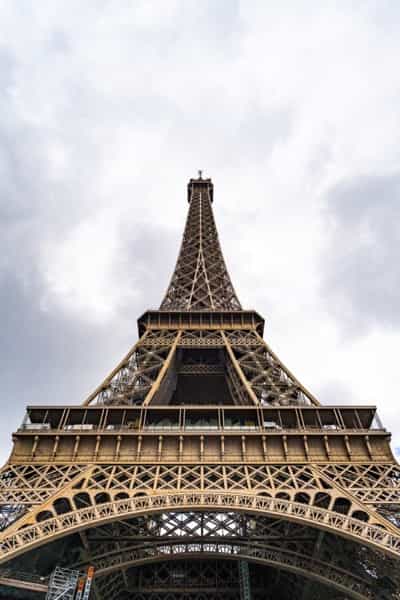 Why a roadtrip in France ended in Paris
I'm an American, fluent in both Spanish and English. I don't speak French and this is what made this trip short. Upon arrival, the reasons why I travel were immediately put into question. Photography was out of the question because it was pouring rain and cloudy. It happens and it's not the end of the world. However, eating was immediately a problem. I've never been hungry on a trip and not being able to get something to eat. This happened in France and it's such a shame. As I arrived in France, I made my way to the hotel to settle down and take a nap. As dinner time rolled around, I was hungry and looking for something to eat. This is where I realized that this trip was not going to work out. I made my way to Paris' many cafes to get a bite and I wasn't only ignored — that would've been preferred. I greeted the waiter in my very broken French, followed by Spanish, hoping the conversation went somewhere. Spanish wasn't working so I tried English, hoping to get dinner. The Parisian wasn't interested and told me in English "we ran out of food for tonight", keep in mind this is early during dinner hours. This was obviously a lie and I didn't have dinner that night and went to bed hungry in Paris. I was really disappointed by this. I know service in Europe is different than in other parts of the world but this was bad. I felt uncomfortable and unwelcome in the most visited city in Europe. I felt like shit after this interaction and realized I wasn't going to complete the trip.
I left for two reasons: primarily because of how the French treated me and because I went solo this time around. On recent trips, mainly Patagonia and New York City I went with two really good friends and that taught me something. Traveling is not about flying in business class, sipping on wine and landing in a city and exploring. Travel is about creating memorable memories with people you enjoy being around. I had the choice to continue the trip in a country where I didn't feel welcome and burn about $2,000 USD or to leave and use that money for a future trip where I can spend it with people I like. I quickly booked a return flight using 30,000 American Airlines miles. I could've flown to Spain and would've had a wonderful time but I didn't want to do it alone. As time progresses, people change and I certainly have.
Paris, France
What you see on TikTok or Instagram isn't real
Paris, France
What you see on TikTok or Instagram isn't real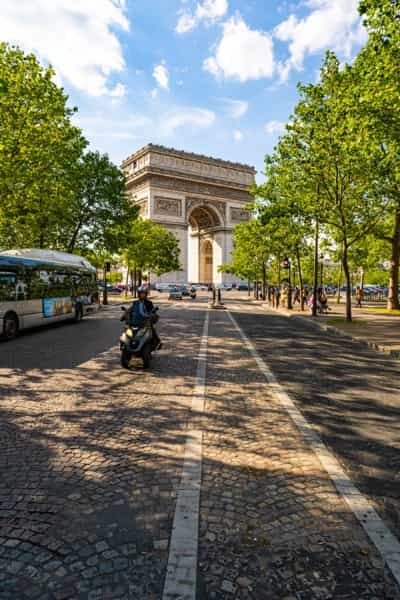 Paris, France
What you see on TikTok or Instagram isn't real
The subtitle of this post is that what you see on TikTok or Instagram isn't real. There's a lot of truth in that and I might've suffered from this. Paris is portrayed as this perfect city in magazines and media — the city of love. It's really not that and if you're going, lower your expectations. In fact, have no expectations because you're going to be disappointed. It's a big city, full of big city problems. Homelessness is apparent, as well as scammers just about everywhere. There's a lot of trash and a lot of graffiti, especially in the outskirts of the city.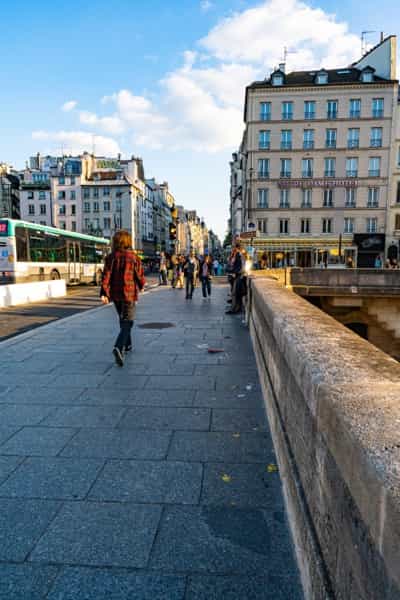 There's a critique that the Paris metro sucks and I don't feel that way. I think it's cleaner and quieter than the New York City subway and it feels safer. Coming back to the language barrier, announcements are rarely made in English or Spanish. This is usually not a big deal but it is when there's a track that is down and you need to re-route. I took the risk of being looked down upon and asked a very nice English woman about the issue and she helped me get on the correct train to my destination.

Overall, my conclusion of Paris is unfortunately not a positive one and it pains me to feel that way. Every major city I've been to I have loved but not Paris. It's hard to, it really is. It's hard to like a place that doesn't like you back, based on how the people treat you. I'm not looking for over the top service, I was simply looking for service and I didn't get that. I've been to Slovenia, Italy, Iceland, Germany and all those countries speak languages I'm not fluent in but we all tried to understand one another. I remember in Slovenia, I was looking for a sensor cleaner and I stopped in various small towns where English was not spoken. It was challenging but through the power of Google Translate, we understood ourselves and that was wonderful. The key word here is we tried. Parisians never tried and it was apparent.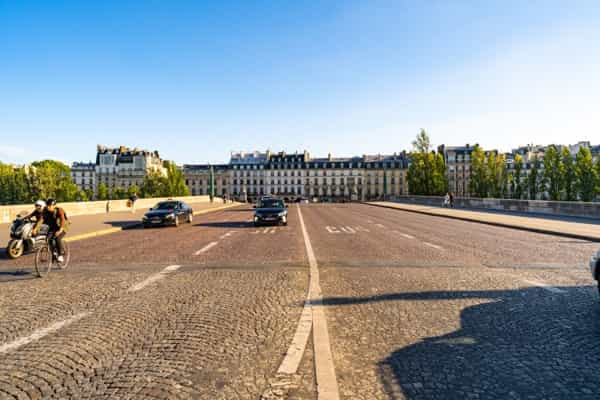 I'm writing this a few days after I left France and I'm still in a bit of a shock and a greater awareness of my immense privilege. I'm in shock that I left France in the first place, that I felt so unwelcome that at the drop of a hat, I said fuck it — I'm out of here. I've never done that but the lack of hospitality was such a turn off for the entire country that I just didn't want to be there. This was not a positive experience and it's hard to admit that.

Will I be back to France? Possibly but not soon. For me to have a good experience I need to learn French. I'm not going to learn French because I want to experience France, although that is among the reasons. I want to learn French because I want this trip to make me a more well rounded person and one that can communicate with more people. As I grow older, I realize the immense privilege that it is to be fluent in Spanish. I don't mean intermediate Spanish or advance, I mean fluent — to a level where I can switch back and forth between languages and translate in real time. Will my French be at that level? I doubt it but I want to try. I'm going to try to learn French, try. That's all I wanted Parisians to do, to try to be helpful.
Eiffel Tower
The Eiffel Tower is iconic, I remember seeing this growing up in movies and television. It's a must if you're in Paris. When I was there, during late June it was closed for renovations and I couldn't take the lift up to get a view of the city. There's a Champ de Mars, a park facing the Eiffel Tower and across the bridge there's Trocadéro Gardens. I had a good experience when I was there and if you're in Paris, spend some time in this area of the city. Some words on the scams going on in this area. Every major tourist city has these problems and Paris is no exception. If people approach you asking if you speak English, keep walking. There's also the classic scam where someone moves around three plastic cups with money underneath — just keep walking.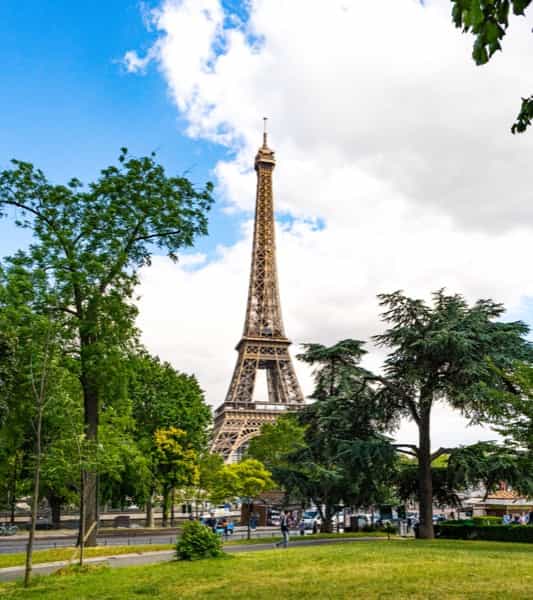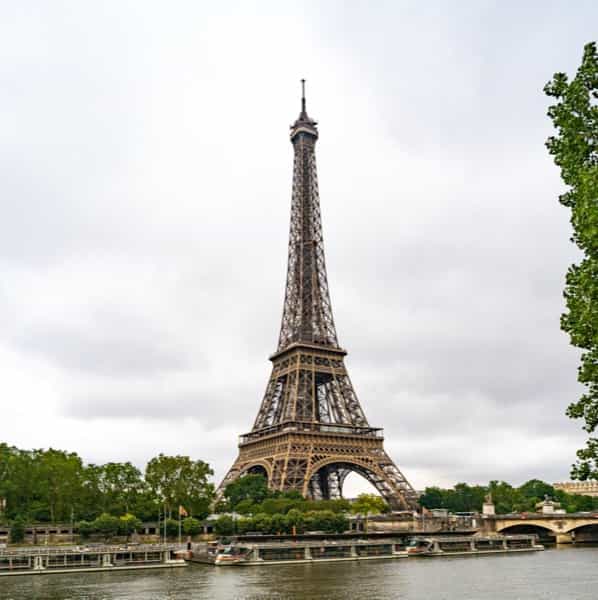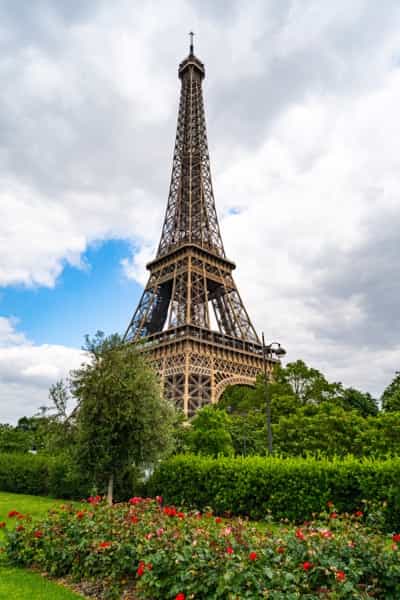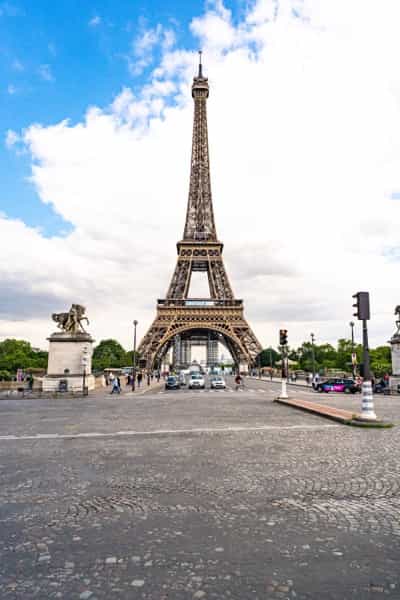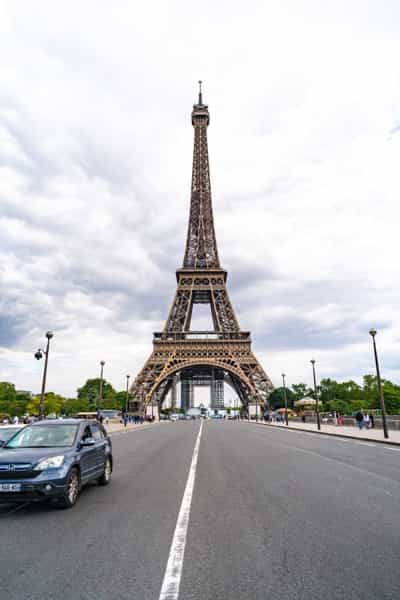 Arc de Triomphe
Arc de Triomphe is also a classic Parisian sight and one that I couldn't miss. I didn't go up to get a view because I was running out of time and had other sights to see and capture photos.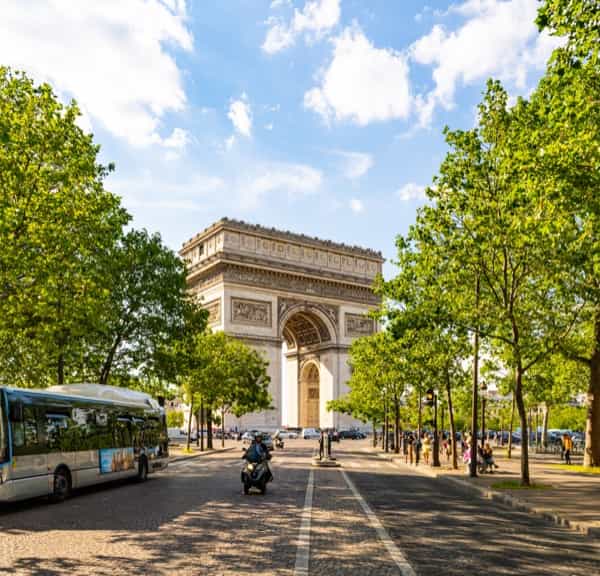 Arc de Triomphe du Carrousel
Arc de Triomphe Du Carrousel is next to the Louvre Museum and I really enjoyed my time here. It's what separates the Louvre Museum and the Tuileries Garden. I found the Tuileries Garden Jardin to be very pretty, clean and peaceful. This seems like a great spot to see the sunset when the weather is adequate. Unfortunately during my time there, the weather wasn't ideal, with the exception of the day I shot these photos. All of these photos were shot in one day because all the other days the weather was not appropriate for photos.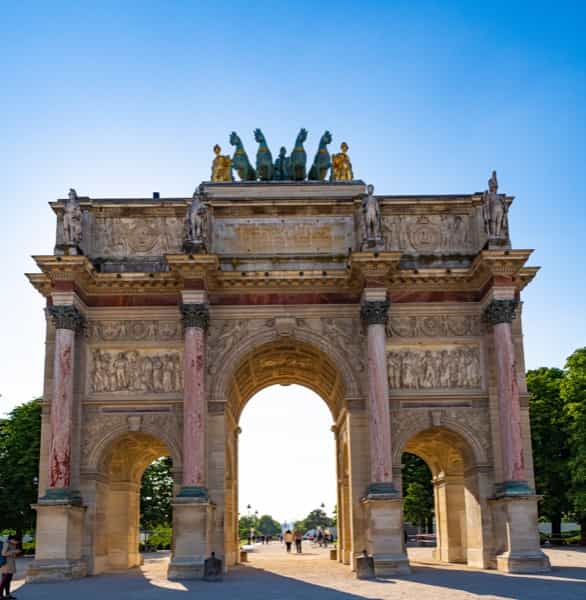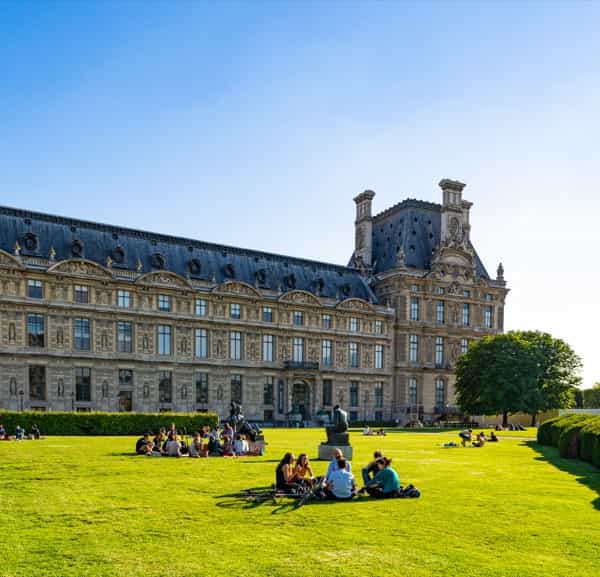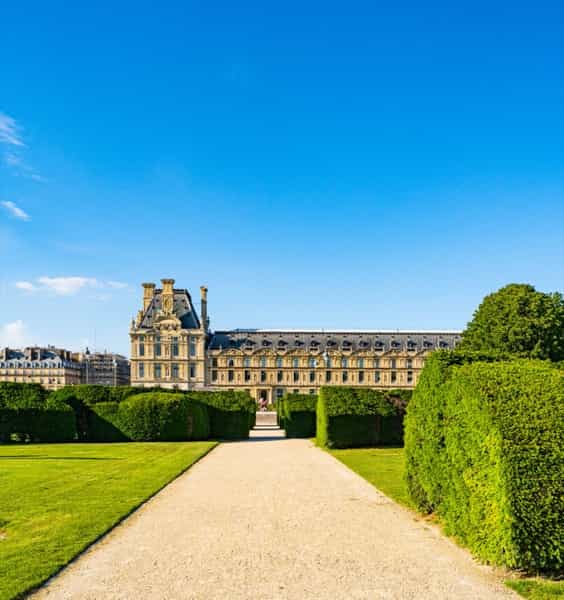 Louvre Museum
The Louvre Museum is a good one and the summer of 2021 might be the best time to go because it will never be the same. I was walking by the museum, thought it would be a good idea to explore the museum and I simply walked in. I walked into the museum, walked into the ticket office and got my ticket. This all took roughly five minutes. It might never be that quick again. The ticket costs 18€ and I thought it was worth it. I had 45 minutes because the museum was closing early and I dedicated this time to the paintings. I saw the Mona Lisa and I must say: this might be the most overrated piece of art in the history of humanity. It's not a particularly great painting and it's also behind a glass, where the details are obscured by the crystal. I held this opinion before seeing it in person and I will double down on this opinion. I think there are far better paintings at the museum than the Mona Lisa.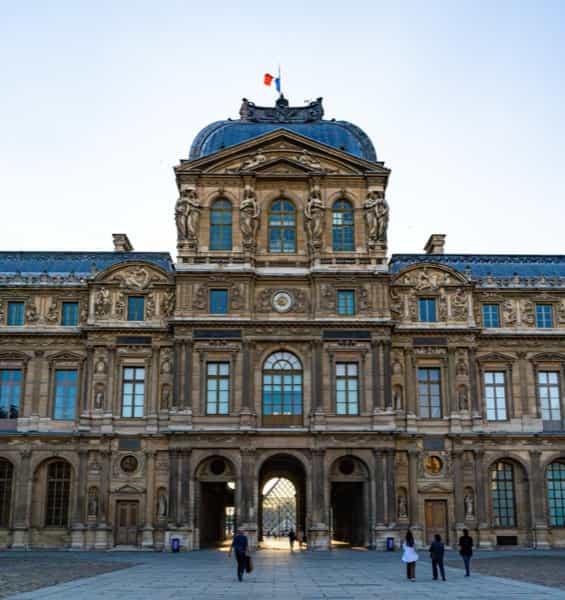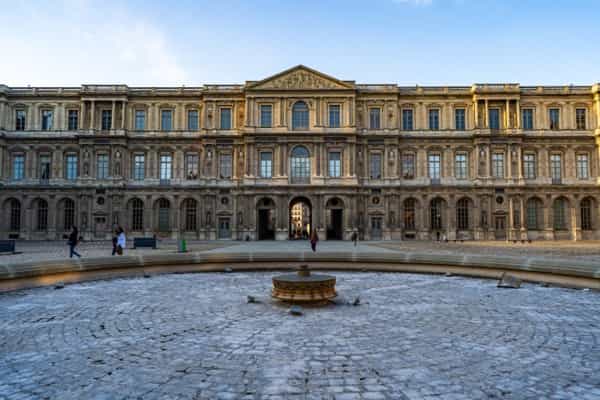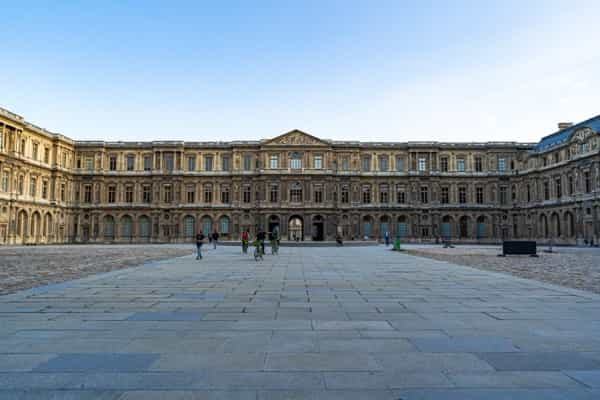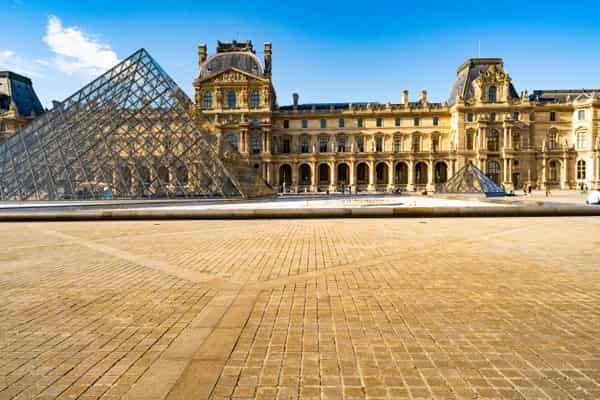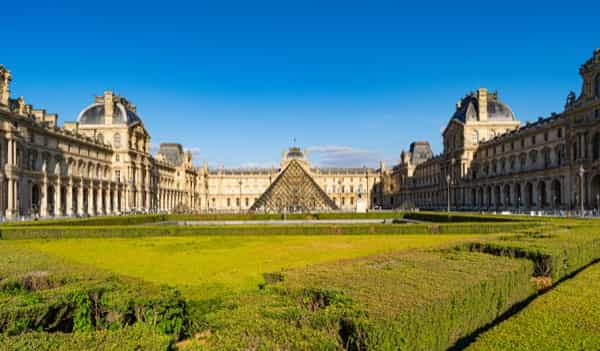 Pont des Arts & surrounding area
I'm using this part of the photo story to pool together some of my favorite photos from the trip to Paris. They aren't particular about a specific place but the overall view as I was walking through Paris. The overall tone and feelings of Paris are negative because of my experience with Parisians but the city is beautiful. I don't want to hide that, which is also why I'm posting this photo story.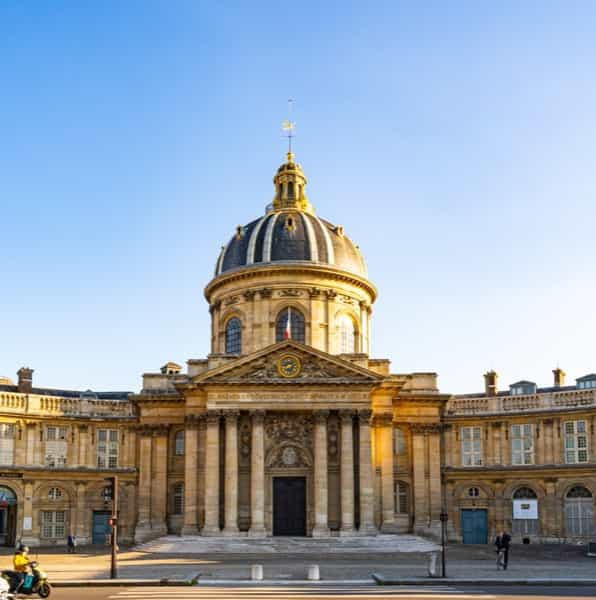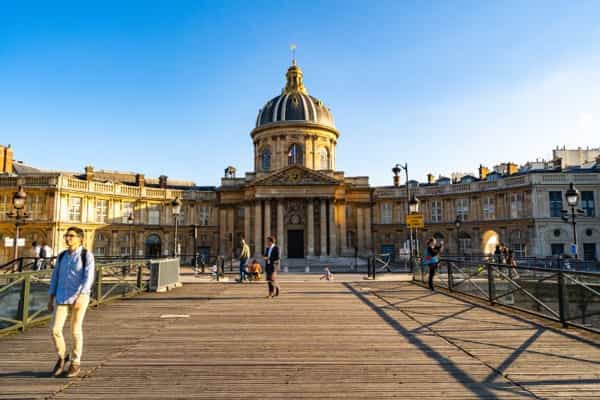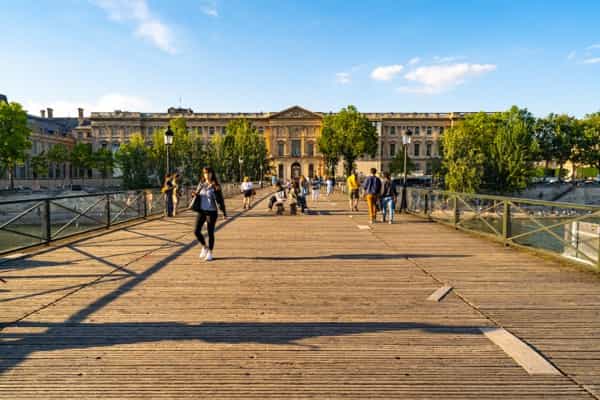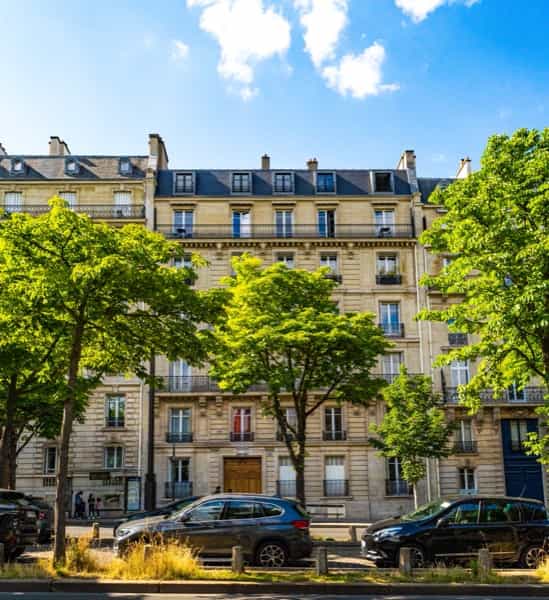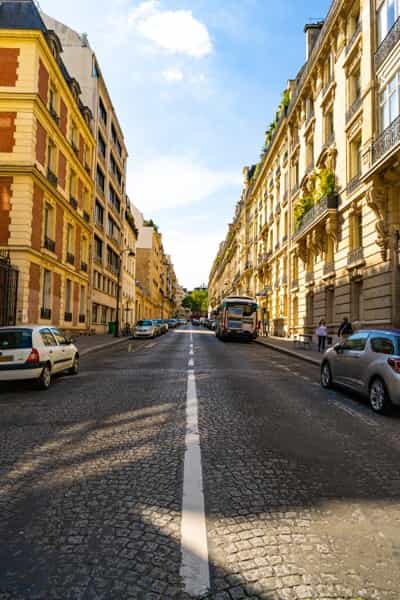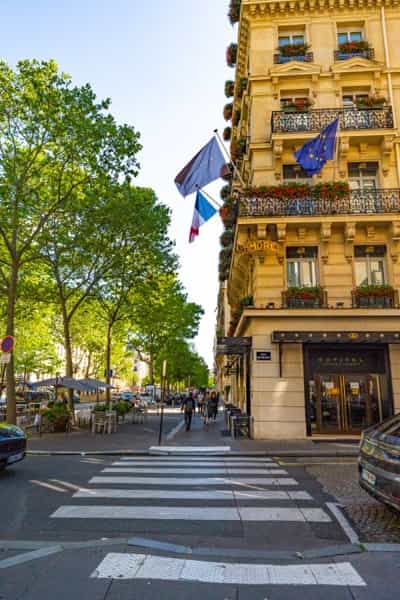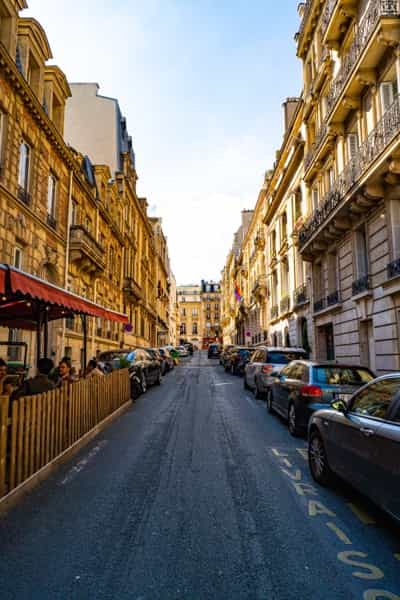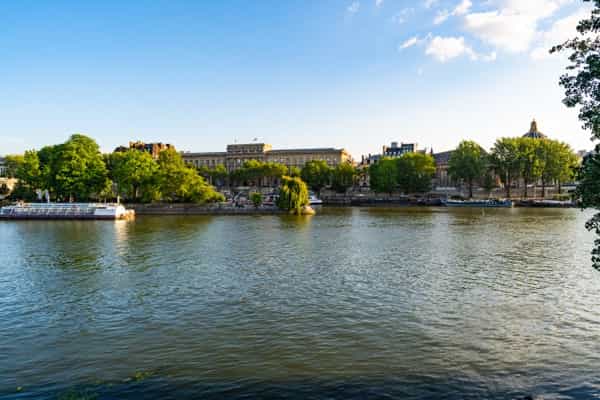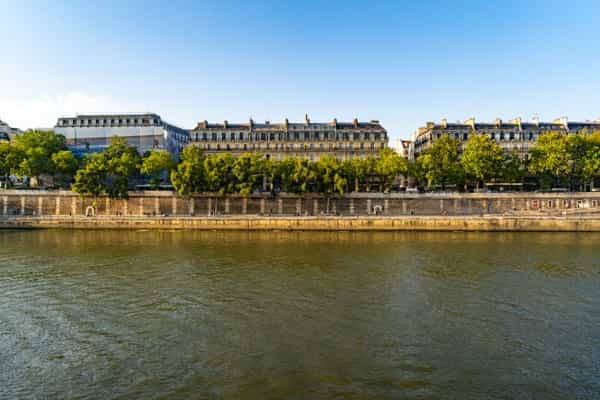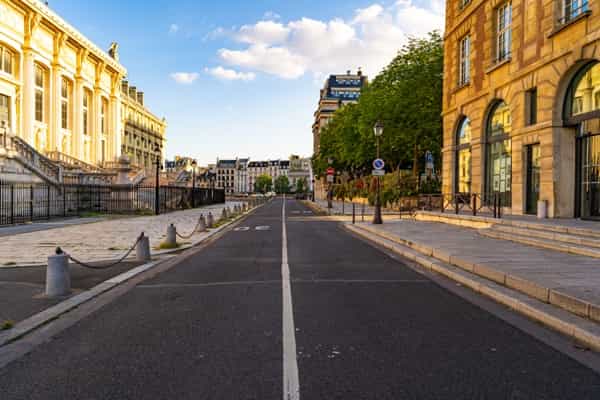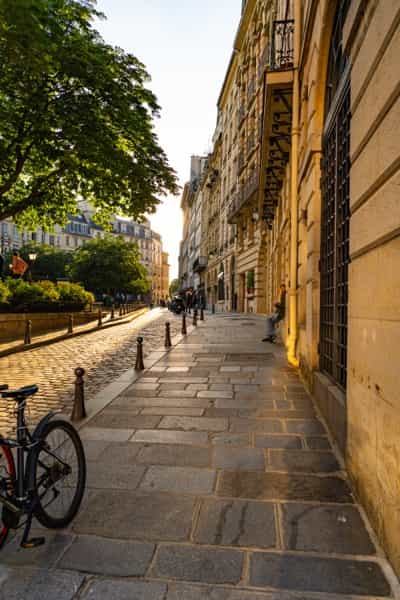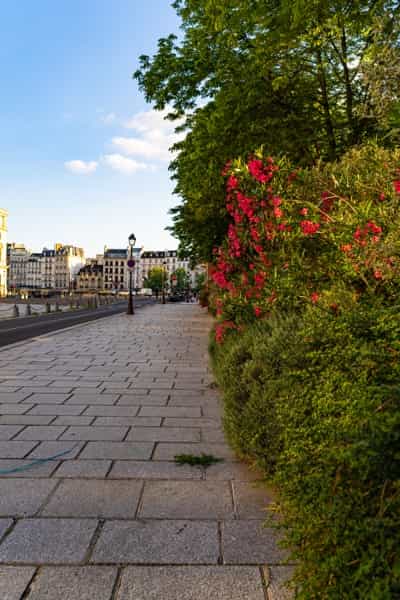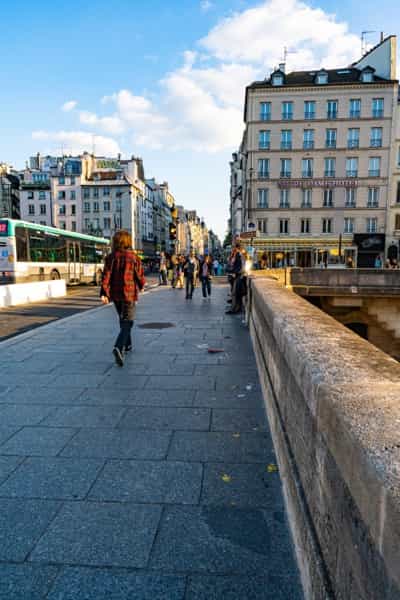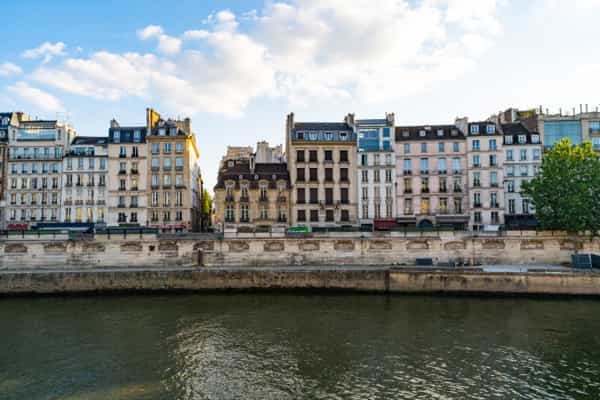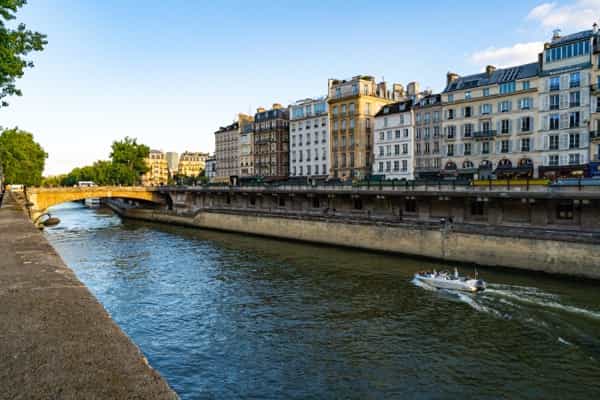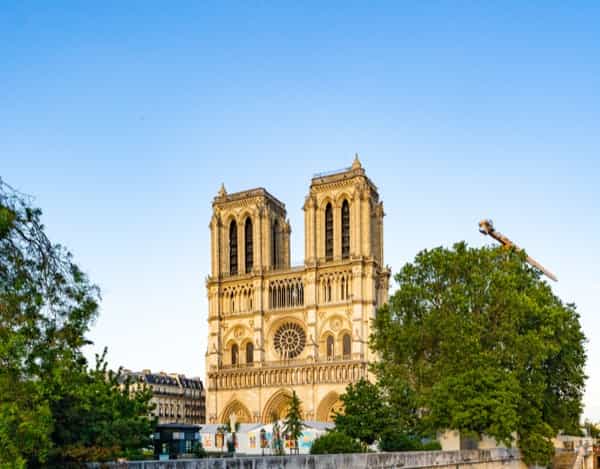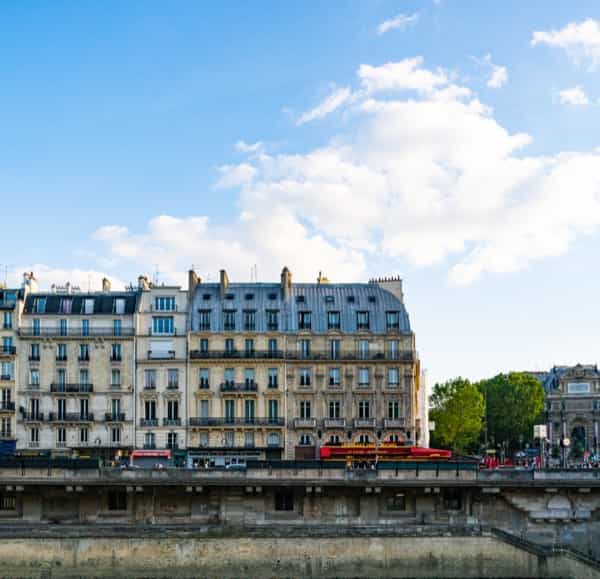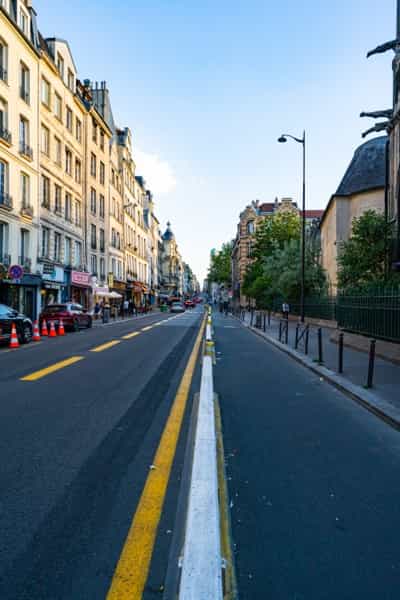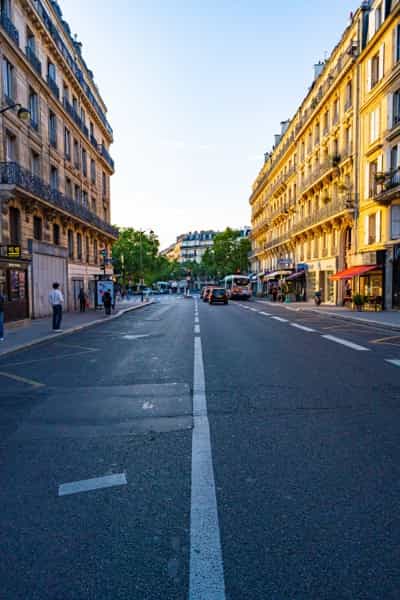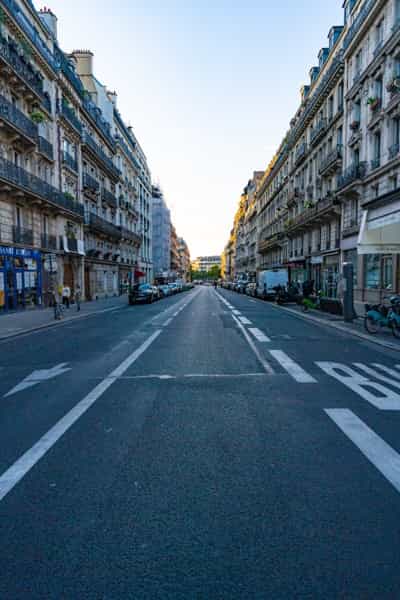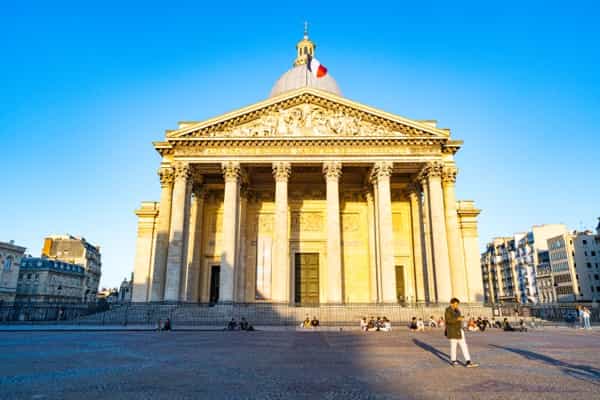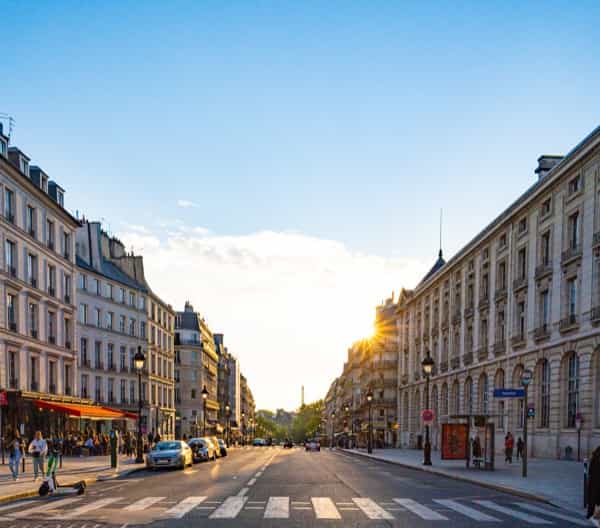 American Airlines Flagship Business
Decent business class product & would fly again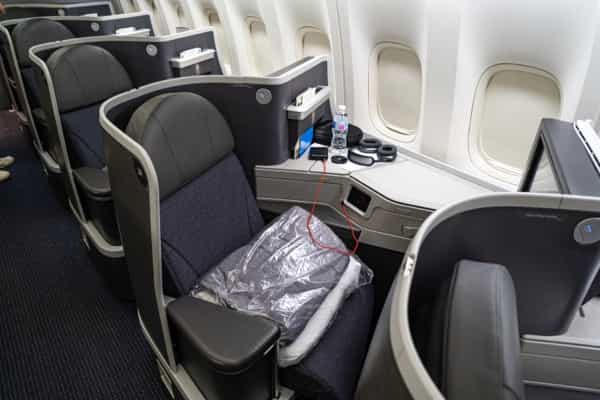 AA Flagship Business
Decent business class product & would fly again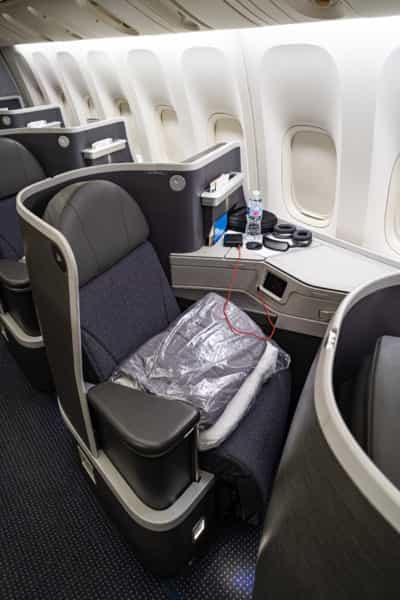 Flagship Lounge at SFO
When you fly business or first class, your ticket typically includes access to the airline or partner airline lounge. I say typically because it depends on the route, but international flights do have them. I tried the Flagship Lounge at SFO and it was fine. There wasn't any warm food or anything comparable to the Centurion Lounge at SFO. The lounge features showers but they were closed at the moment, presumably because of covid restrictions. It's a fine lounge, I'd use it but I would only use it if it were included in my ticket and wouldn't pay the admission fee.

I also tried the JFK Flagship Lounge and my feelings are the same. It's fine but I wouldn't pick this over a proper lounge like a Centurion Lounge.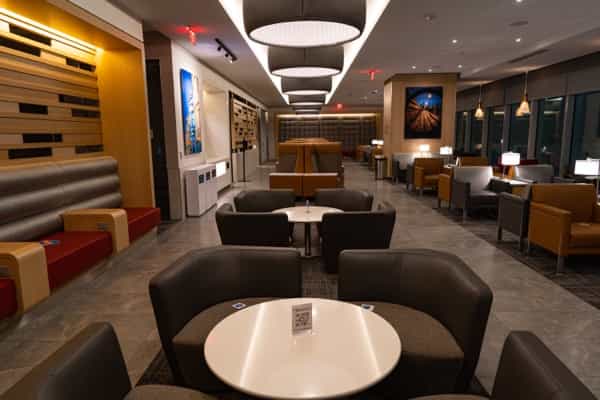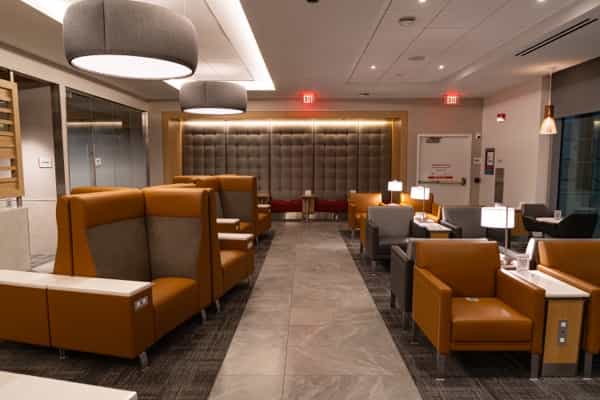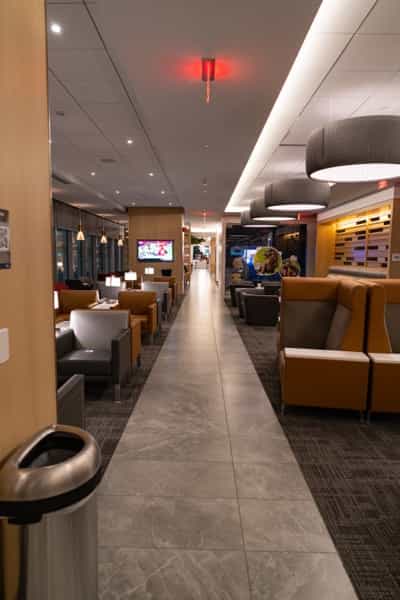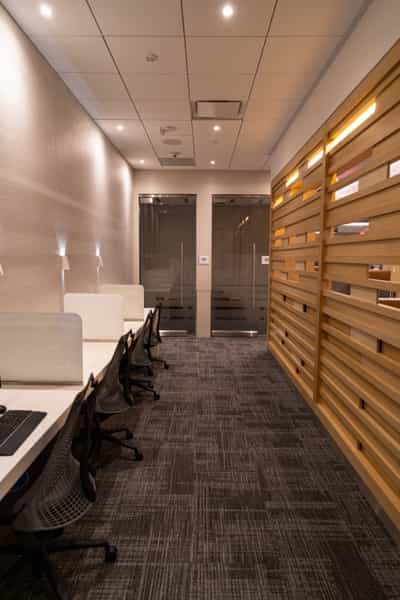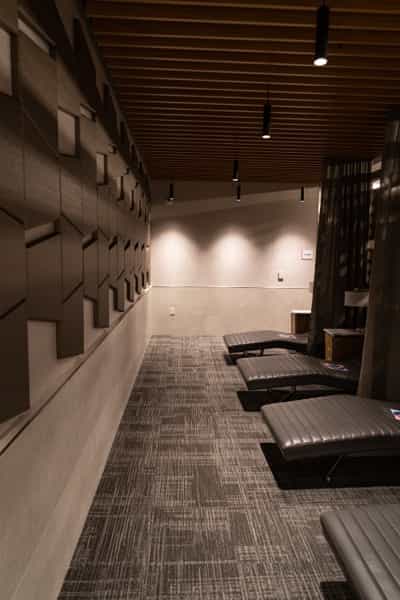 SFO ✈ JFK
A321 Transcon Business Class
I booked my flight from SFO to CDG using American Airlines miles and I booked this trip using 57,000 AA miles. The cash value of the ticket for my dates was around $4,000 USD. My 57,000 AA miles yielded about $0.07 per mile, which is pretty good. My trip wasn't direct, which meant I had to stop in JFK. I actually liked this part of the trip, as I was able to try out two of American Airlines business class products. On my way to JFK, I flew in their Airbus A321T which features a 2-2 configuration. This version of business class is not the best and I wouldn't want this for long haul flights but it was more than adequate for a transcontinental flight. All things considered, especially considering the constraints of a narrowbody aircraft that is the A321, it was a decent hard product. The soft product was also good, the flight attendants were very professional and before arrival to JFK they came around and informed connecting passengers of their gate for CDG or whatever their final destination was. I will note that the food on board was not very pleasant. Not sure who they cater from at SFO but my breakfast was very bland and not very appetizing.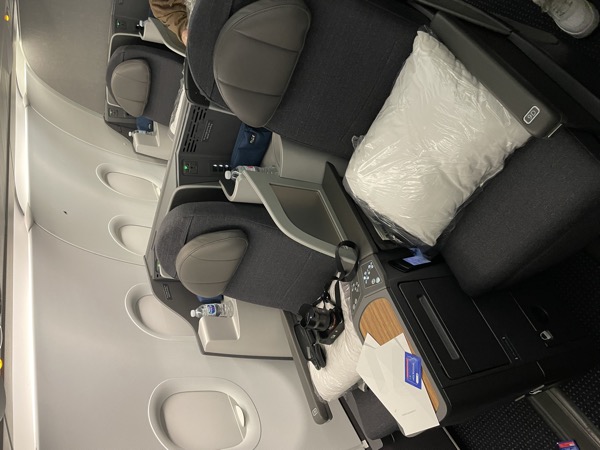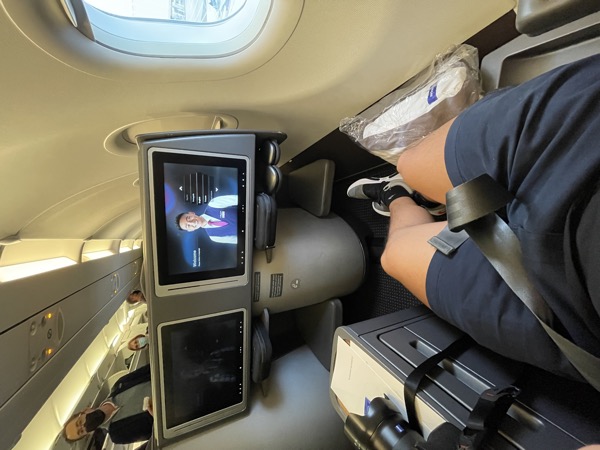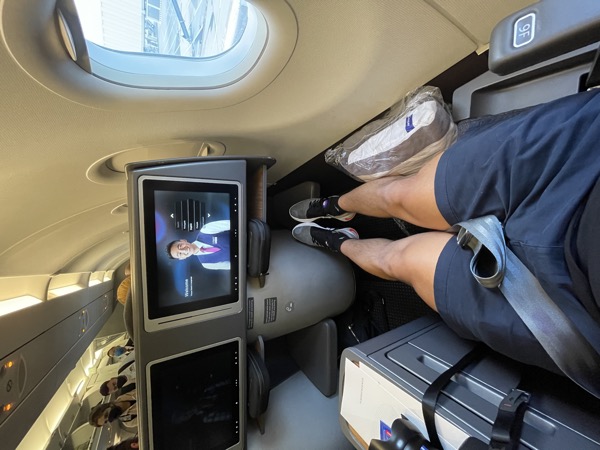 JFK ✈ CDG
Boeing 777-200ER
Flagship Business
In my last leg to CDG, I flew in American Airlines Flagship Business Class product, flying in their Boeing 777-200ER. The hard product is comparable to United Polaris' business class seat. I've flown United Polaris before and am going to refer to that during this review.

The seat was very spacious and comfortable and the bedding was great. I will say, I prefer this over United Polaris' hard product. People give United a lot of praise for the Polaris bedding and the gel pillow but I found it to be uncomfortable, as it didn't provide enough support. I also think this is more comfortable than the hard product of United Polaris. It feels wider and more spacious than the Polaris seat. I'm a fan and would gladly fly this again.

The soft product was exceptional on the flight. The flight attendants were very nice and greeted passengers as they boarded. They didn't greet them by name, which I found to be just fine. They did greet by name as they went around the cabin confirming people's dinner choices. I found this to be a nice touch. The staff was attentive and provided a great supply of champagne and wine during the flight. A flight attendant on the flight had a great sense of humor, at least I thought. He came around the cabin informing us of our flight to Milan — to which people responded, Milan? I thought it was funny, probably not for everyone depending on their mood.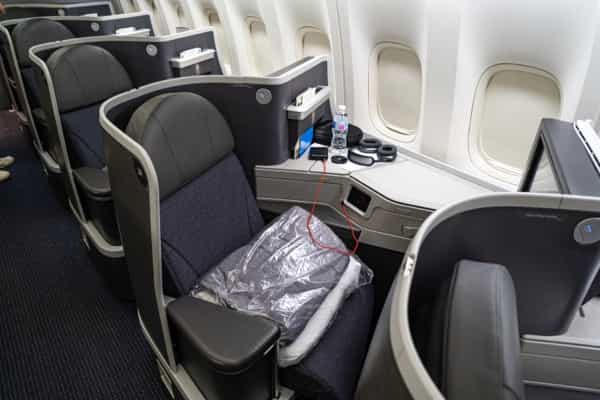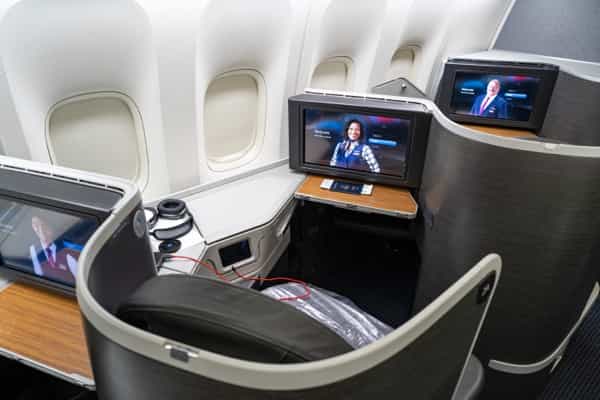 Food was okay
Dinner was okay
Breakfast was disgusting.
Onto the food, not sure who is supplying this food but it wasn't great. Dinner was okay, a little dry but not bad. The breakfast was disgusting, there's no other way to put it. The breakfast was an omelette and it was the soggiest omelette I've ever seen. Not sure if the eggs were cooked all the way and I didn't want to continue eating it. I really enjoyed flying AA Flagship Business but the food was never great, on any of the flights.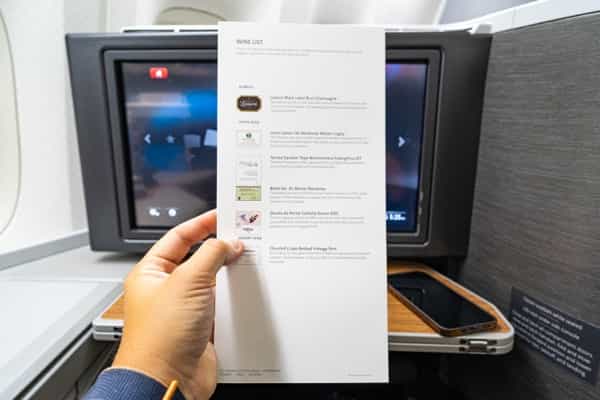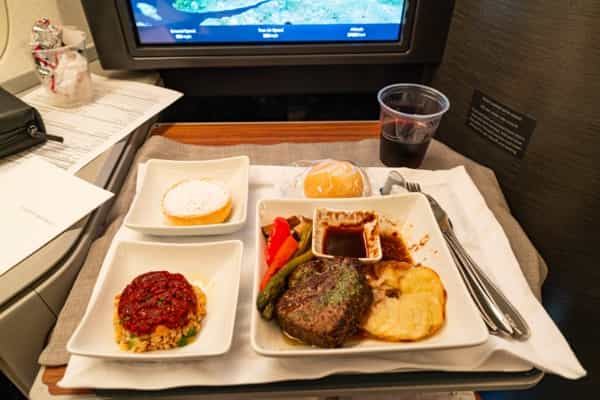 Inflight entertainment & Wi-Fi
The inflight entertainment system worked. The touch screen was responsive and the catalog of films and shows was vast. I opted to have the journey displayed and paid for the Wi-Fi to hangout on Reddit, Twitter and Instagram. A few words on this and how it relates to American Express' airline incidental credit. With United, I've always had the Wi-Fi, and specifically the Panasonic version of their Wi-Fi, trigger the airline incidental credit with my American Express Gold Card. American Airlines doesn't bill for the Wi-Fi and as a result, it doesn't work. The W-Fi itself was fine. It was fast enough to post on Instagram and read Twitter but it was nothing like the Wi-Fi from SFO to JFK. I was watching Tik Tok on that version of satellite internet — insane.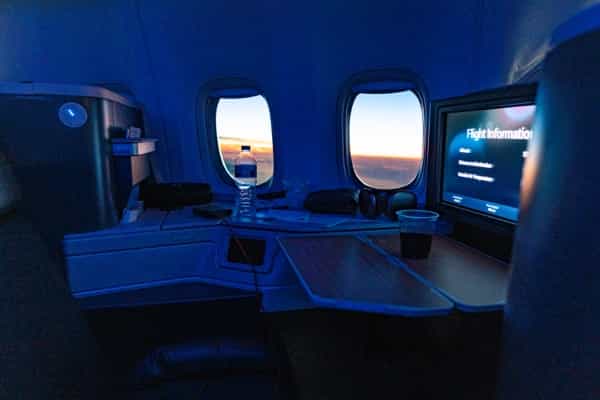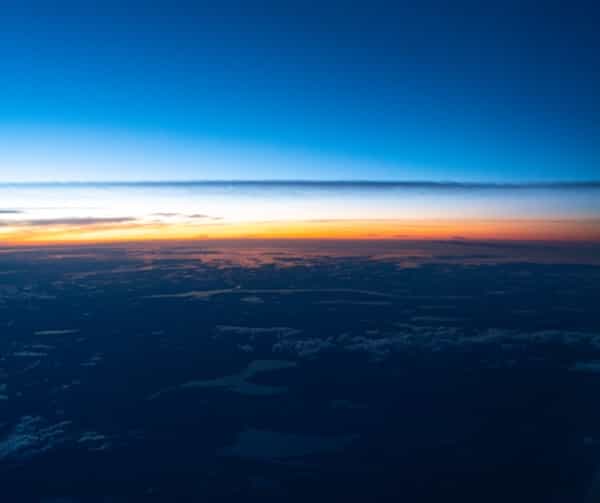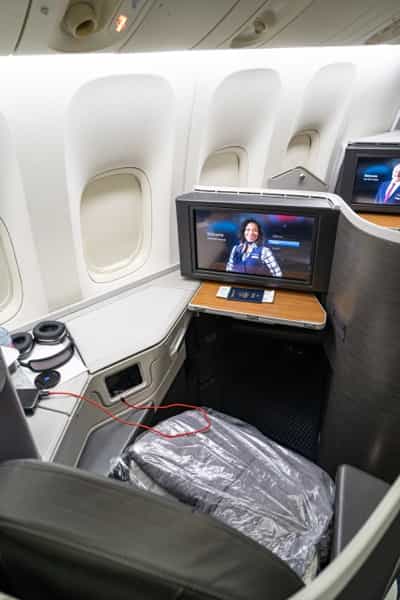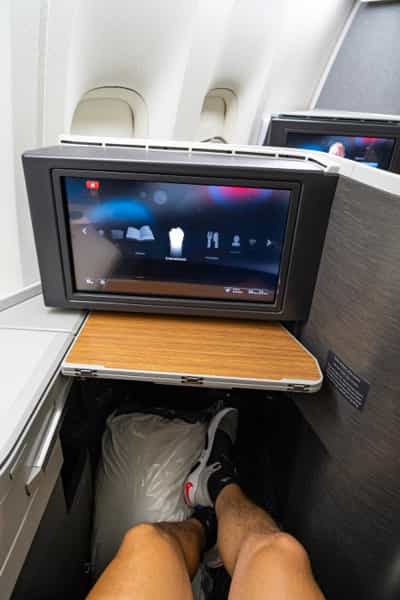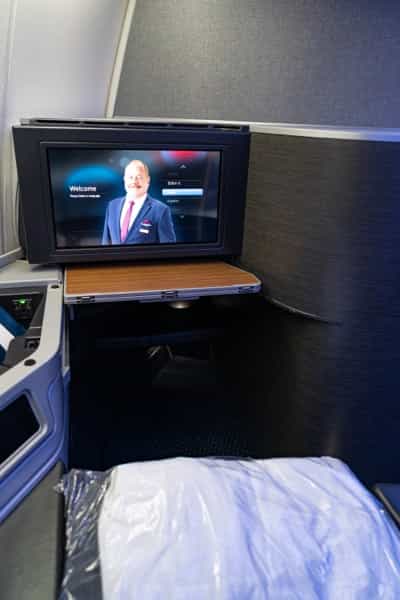 Concluding thoughts on AA Flagship Business
Flying AA Flagship Business was a good experience. I found the product overall to be a solid offering. I can't compare to middle eastern carriers because I haven't flown them but those are in an entirely different category, I feel. Overall, I was very happy that I was fortunate enough to be able to fly this to France. If I found a saver award, I would do this again in an instant.