New York City
72 hours exploring New York City and dining at incredible restaurants.
New York City
After a solid year of not traveling, I flew to NYC over the weekend at the end of May. I loved NYC! I said to myself numerous times during this trip — what a city, so full of life! That's really my impression of NYC. There's so much going on and so much to eat, I was amazed. The city is gorgeous, the weather was great during my stay and I never felt unsafe walking throughout the city. Walking down any street, there was so much life and great restaurants. I had two complete days during my stay and explored Manhattan, and sadly missed Brooklyn due to time constraints. However, I'll certainly be back to explore Brooklyn because I enjoyed New York City far more than I ever thought I would.
NYC Photo Story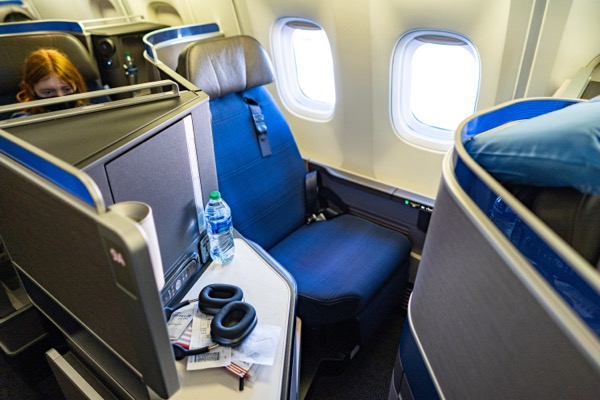 United Business Class
A walkthrough of how I booked this using American Express Membership Rewards and a quick word on the new SFO to JFK United route. Also a word on the mediocre Unite Club at SFO — so bad, it brought me back to primary school.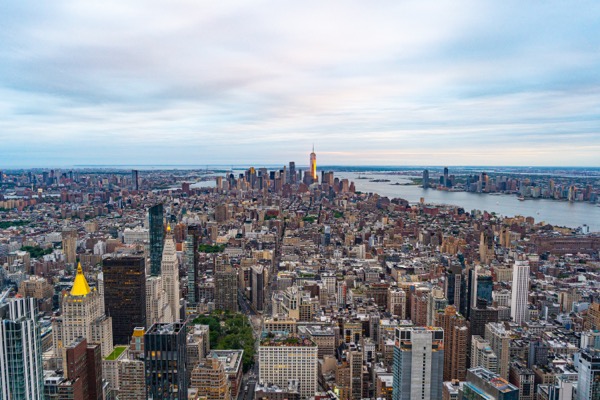 New York City
Exploring Manhattan in two days. I missed Brooklyn but I'll be back for that one soon.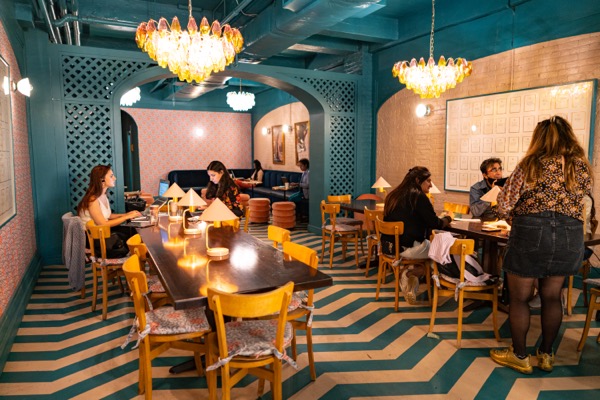 Restaurants & Cafes
I experienced some incredible restaurants in NYC during my stay.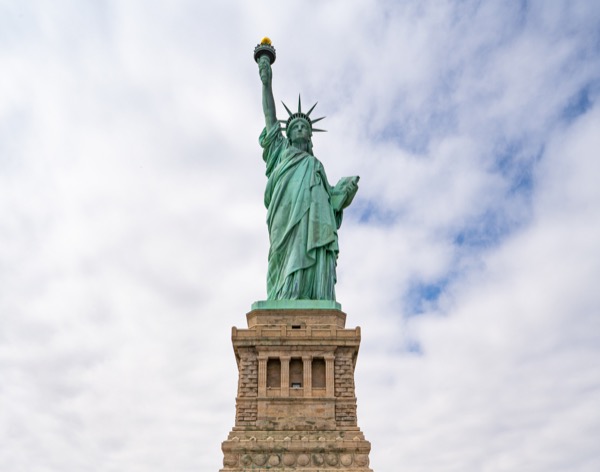 Statue of Liberty
You can't go to NYC and not see the Statue of Liberty. I'll say one thing: it's small. It's smaller than I thought, in fact, I looked it up on Google Maps to make sure I was in the correct place.
United Business Class and United Clubs
When you fly business or first class, access to the airline or partner airline lounge is typically included. My ticket included access to the United Club and I'll keep it really short. It sucked — don't even bother. The food available reminded me of the primary school cafeteria. The cold bagged bagels, the orange juice in the carton container, the cereal in the small plastic boxes that you would peel the paper top off. It was horrendous and given the competition, it was lazy. Your time is better spent in the American Express Centurion Lounge.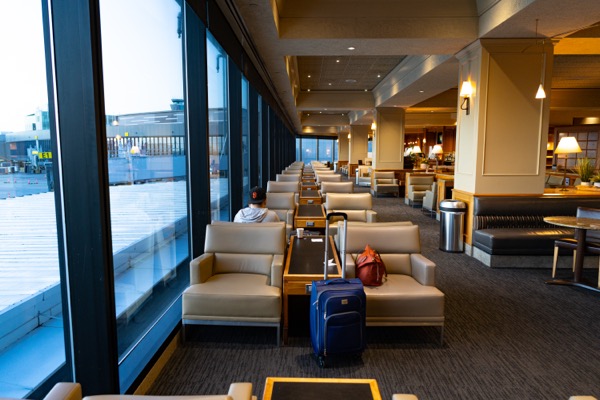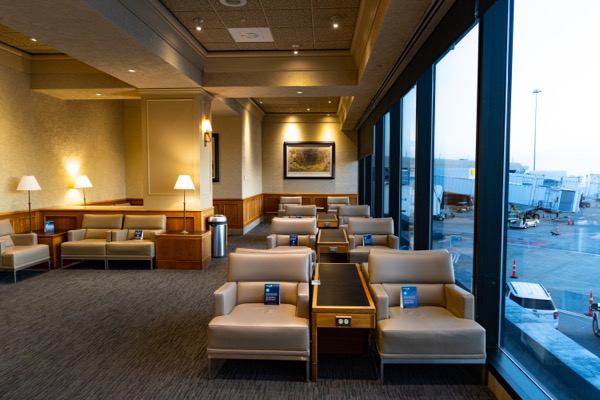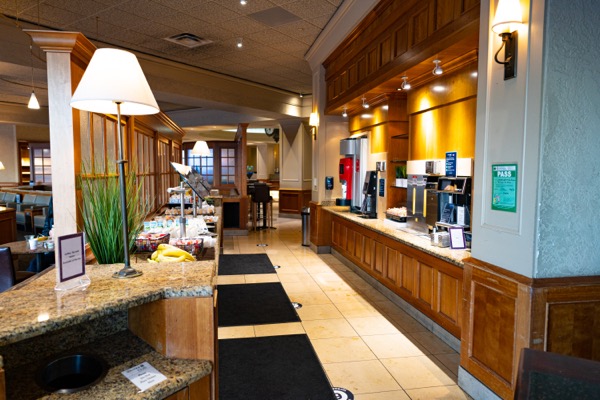 Flying United Business on their premium heavy route
United recently returned to JFK after leaving it in 2015. JFK is a big and important market for the carriers and Scott Kirby, CEO of United admitted leaving JFK was a mistake. Their return to JFK is a good one, flying a premium heavy configuration of the 777-300ER with 46 Polaris-style business class seats.

SFO ✈ JFK
United Business Class
Flight Time: 5 hours and 30 minutes
Cost of flight: 50,000 LifeMiles + $35.00 in taxes
The question I get the most is always how I manage to travel as much as I do and in business or first class. During the pandemic, I built this part of the website, precisely to answer this question and dig deeper into the world of points and miles.

I've been into credit card points since 2014 and have travelled long haul, exclusively on credit card points. Explaining this to people not living and breathing credit card points can be challenging, but I'll try my best. You have to understand three things: airline alliances, transfer partners that participate with your points program and fuel surcharges. I hold cards from the big issuers, however my primary cards are American Express cards. A big part of my spend is in restaurants and the American Express Gold card is hard to beat in this area. American Express doesn't transfer to United directly but this is where understanding alliances comes into play. American Express has three Star Alliance members: Avianca's LifeMiles, ANA Mileage Club and AirCanada's AeroPlan. When you realize that United release award space to its partners and you can book United tickets through their partners, it all starts to make sense.

I booked this by being really bored one night and wanting to go somewhere far from my home. I would normally fly to Europe but Europe has been closed due to covid. I picked NYC because it's far and because United started flying back to JFK. I looked for award availability through Avianca's LifeMiles program and found a round trip ticket in business class for 50,000 LifeMiles and $35 in taxes. I transferred 50,000 American Express Membership Rewards to my LifeMiles account and I booked it.

On fuel-surcharges, this is especially important when booking through British Airways Avios program. I find British Airways to be a poor transfer partner of American Express if you want to go to Europe, as you fly through LHR and there are heavy fuel-surcharges. British Airways can be a great option if you want to fly American Airlines domestically, within the United States.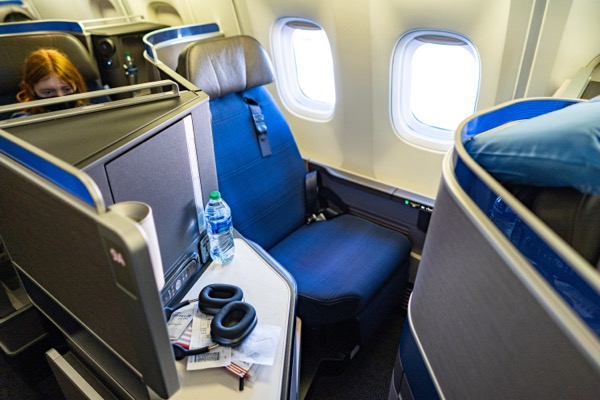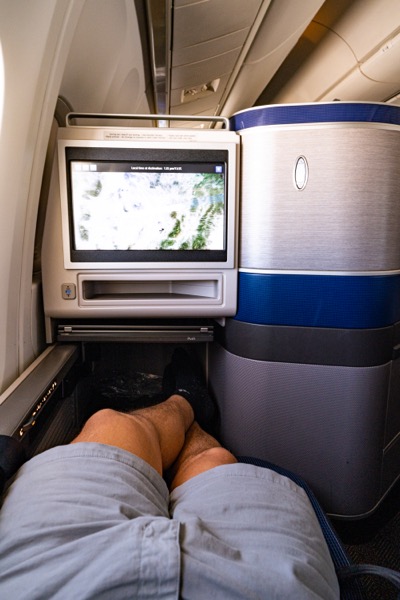 Manhattan
Exploring Manhattan by foot from Wall St to Central Park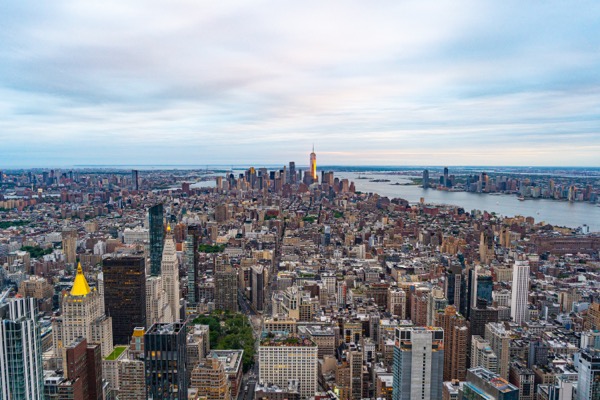 Manhattan
Exploring Manhattan by foot from Wall St to Central Park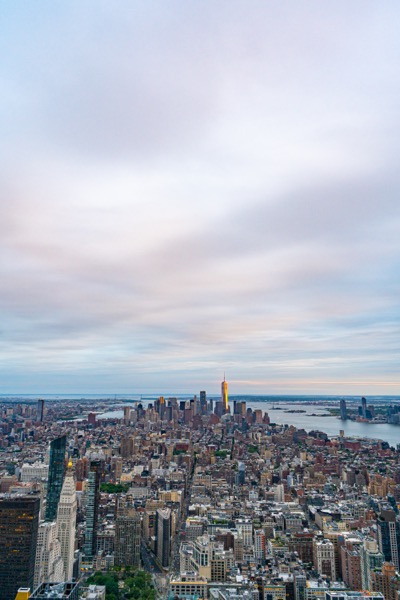 Wall St
Exploring Wall St was an interesting experience, largely because of the amount of money that moves through this neighborhood. Seeing the NYSE in person was interesting for sure.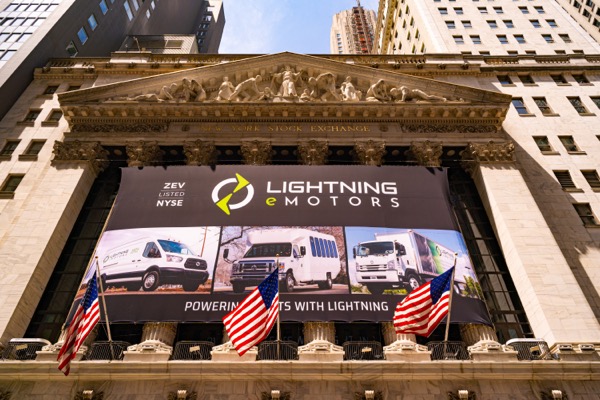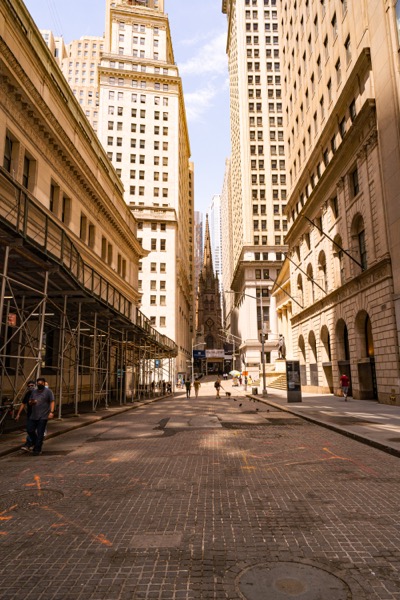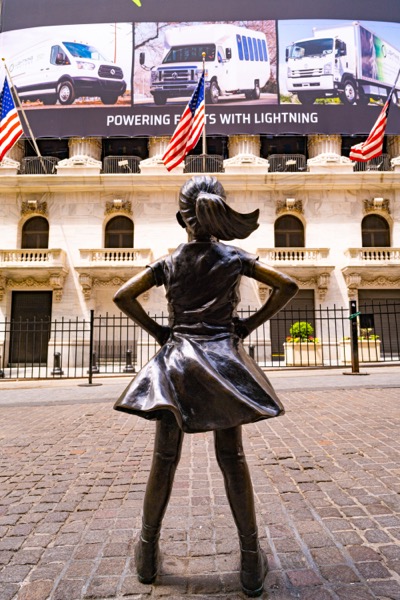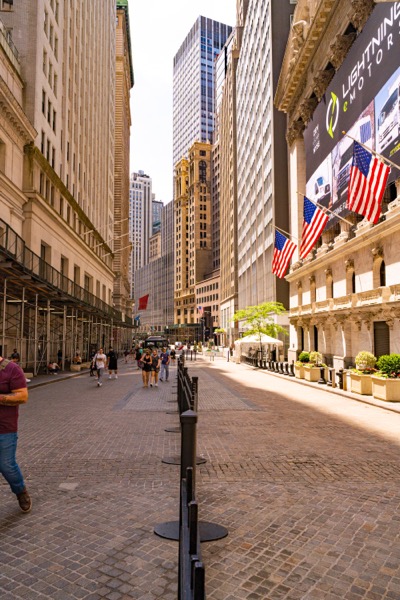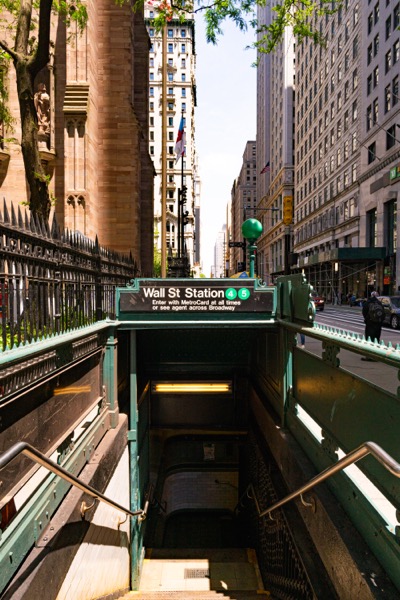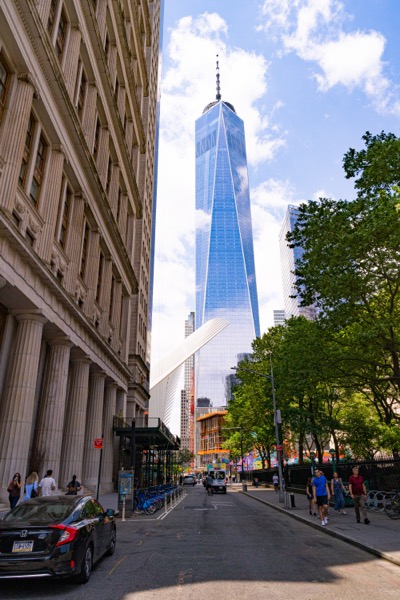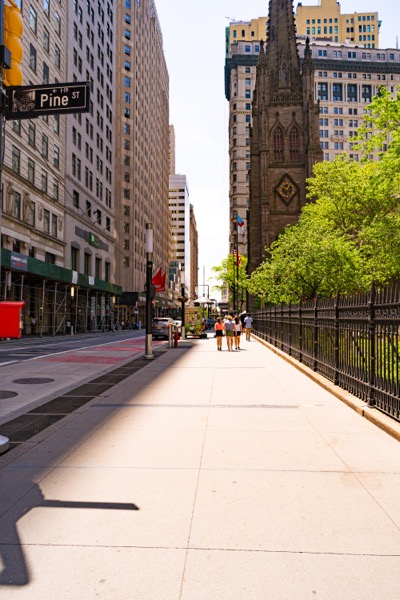 9/11 Memorial
& One World Trade Center
I really didn't have much to say about Wall St because Wall St is really a collection of institutions that are hugely critical to the world economy but it's office space — I can't really say much about office space. Experiencing the 9/11 Memorial was different because of what happened. Admittedly, I was too young to remember what I was doing when the attack happened but it has been consequential to my country and the western world as a whole. As I walked through the memorial, I thought about all of the people that died during this historical event. A normal day at the office turned into a nightmare. Now that I'm older, I have gone back and watched some of the news footage and something that was brought back to memory as I walked the memorial were the people jumping from the burning building. Visiting the memorial if you're in NYC is a must.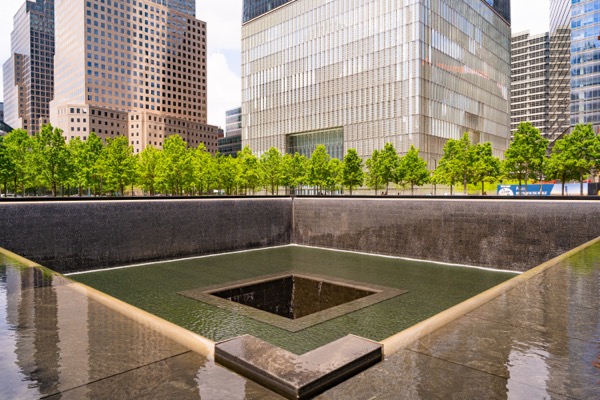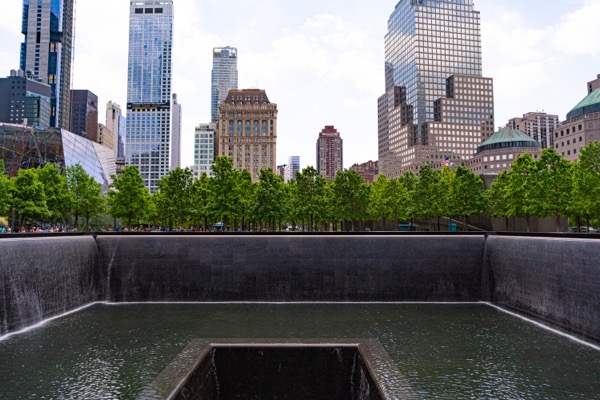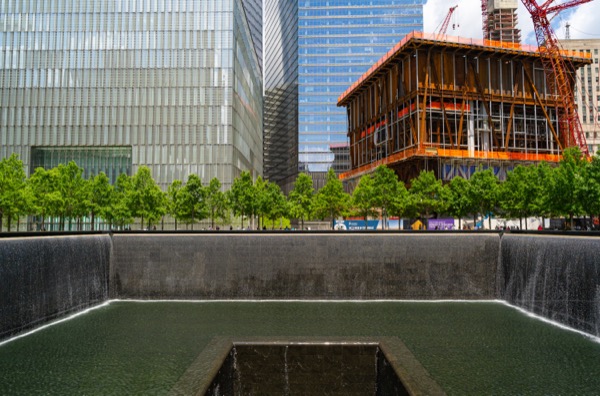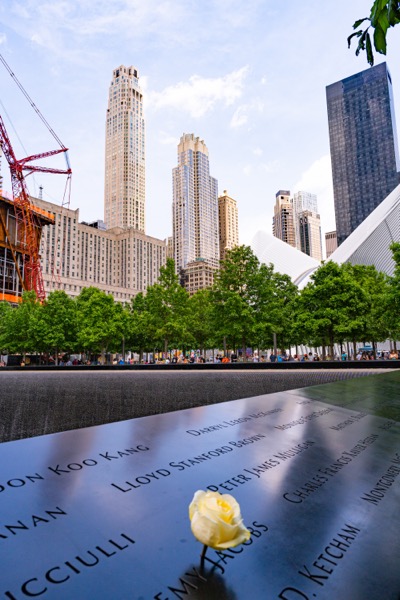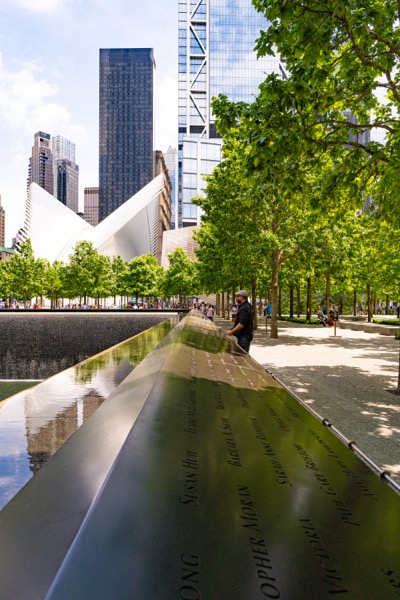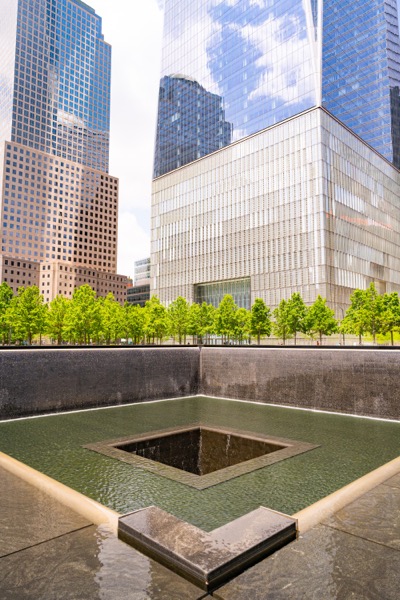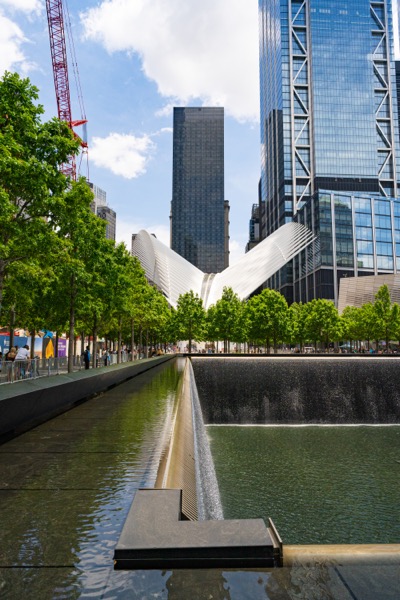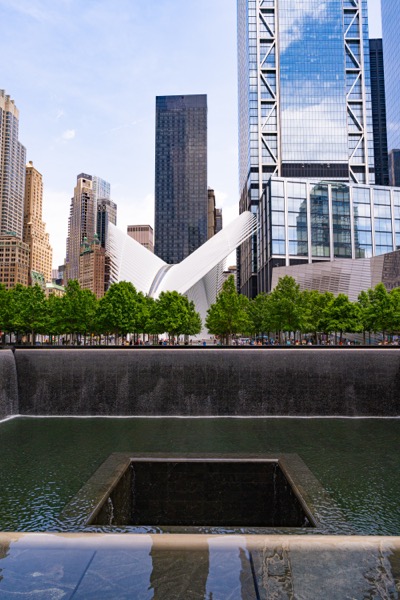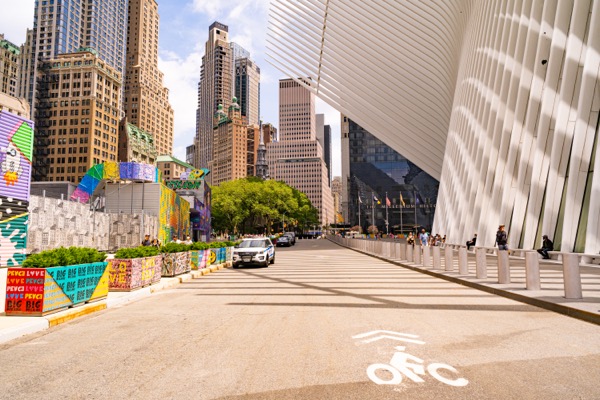 Central Park
Again, so much life in this city. I said this earlier in this photo story, but the park felt great to walk through. People living life, having a good time after the hellish year we all lived through. Park was clean and it felt safe. So many great things to NYC and this is one of them. Definitely spend time here if you're visiting.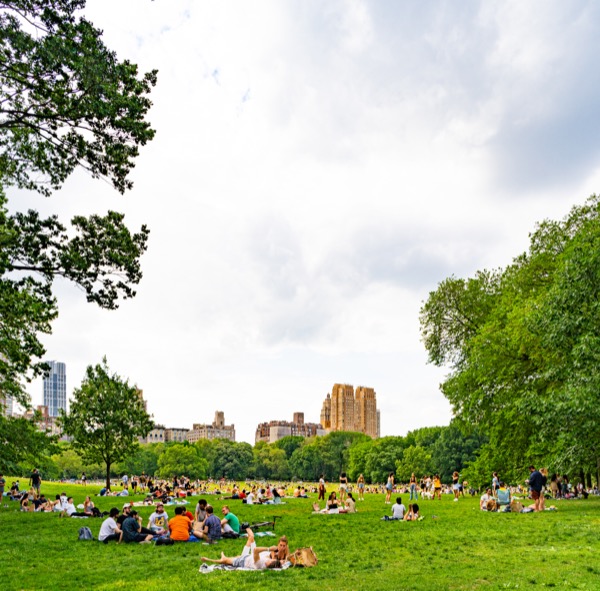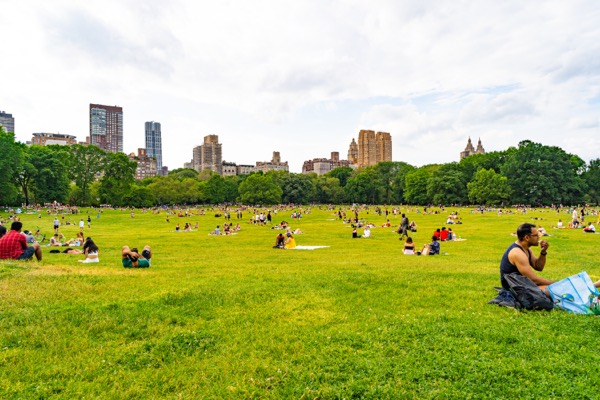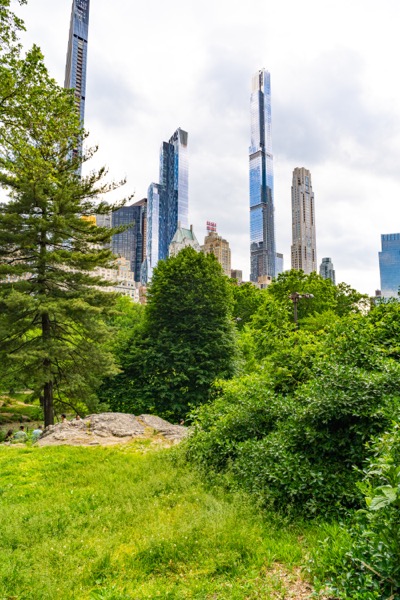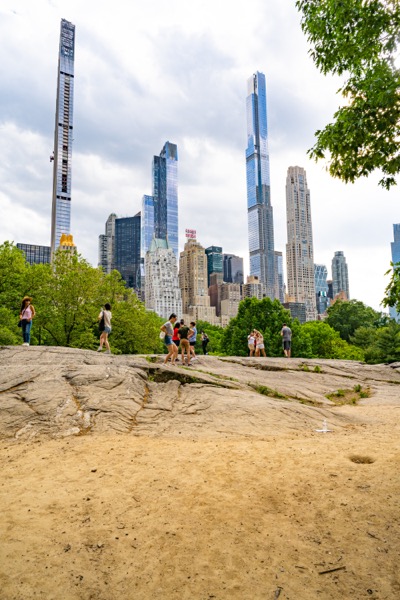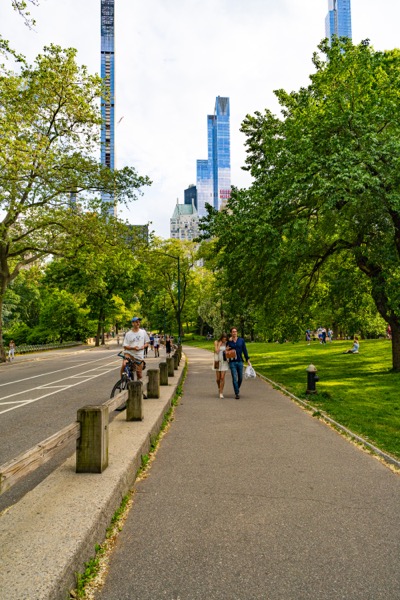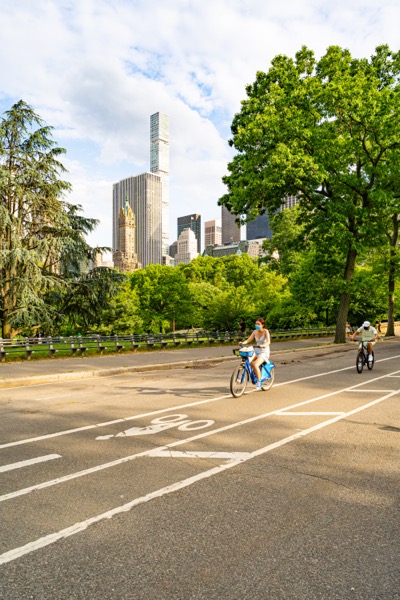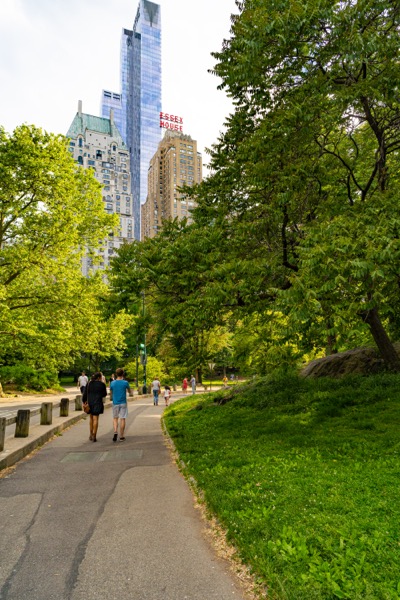 Empire State Building
I don't plan my trips the way I once did, I sort of just wing it and have a good time regardless. I did want to go up to the Empire State Building and take some photos. This is a must do activity, in my opinion. It gives great views of the city and it's not very expensive, something like $30 for the entrance ticket. As you get to the elevators, there's a bit of a history lesson on the building. Solid activity and would recommend it.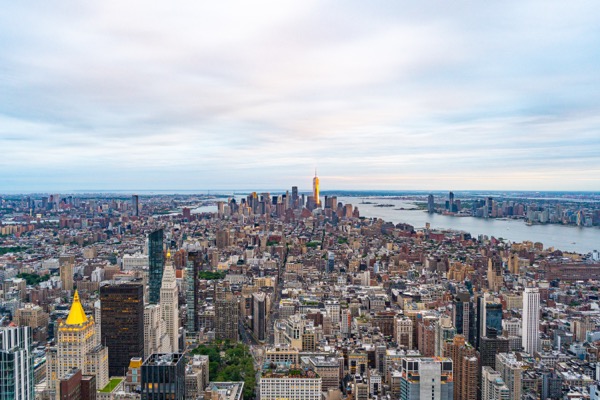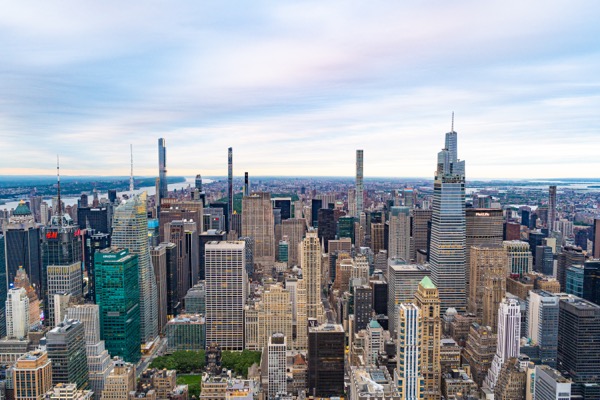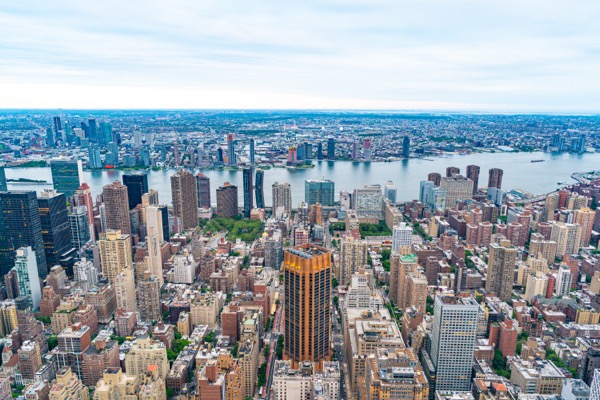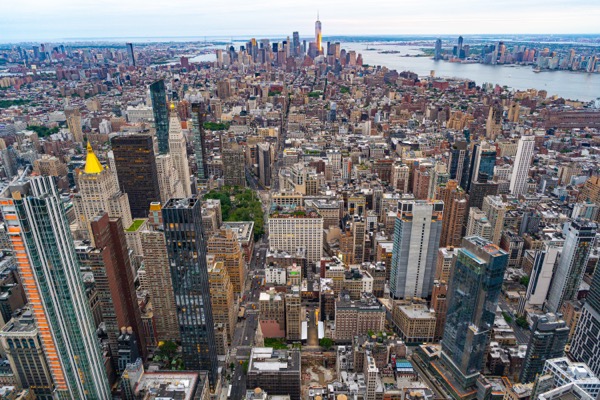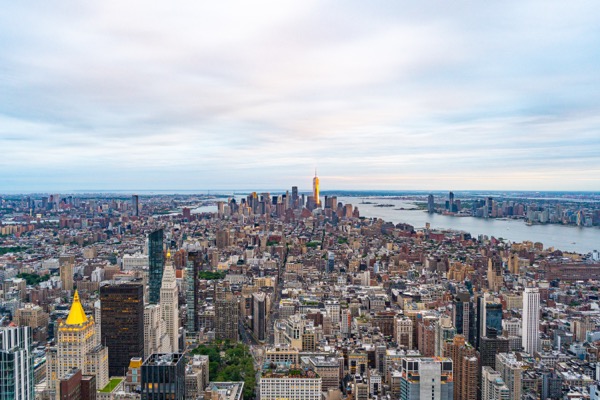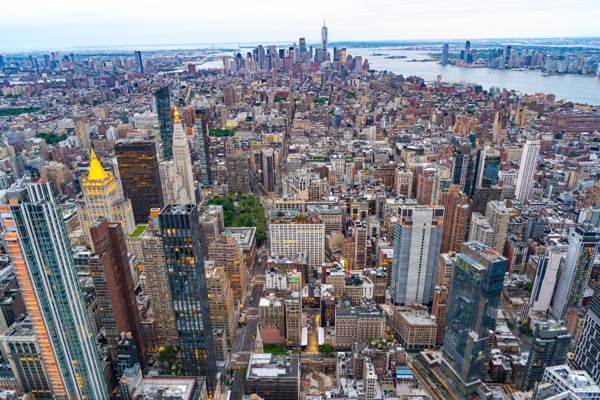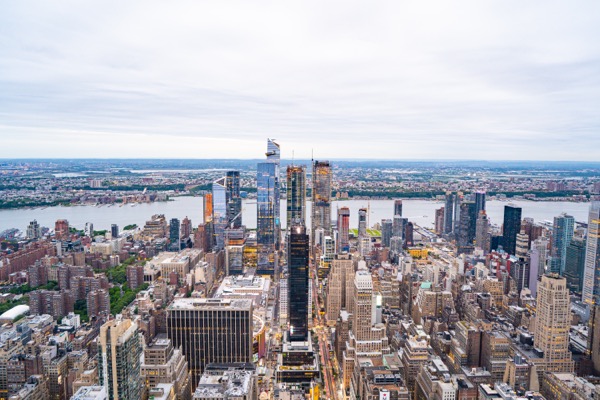 Restaurants & Cafes
Truly spectacular restaurants in the city.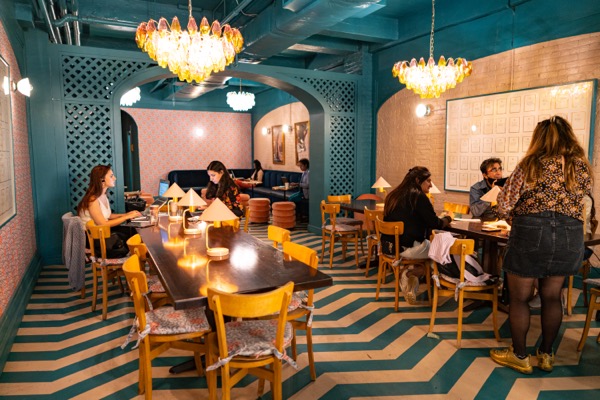 Restaurants & Cafes
Truly spectacular restaurants in the city.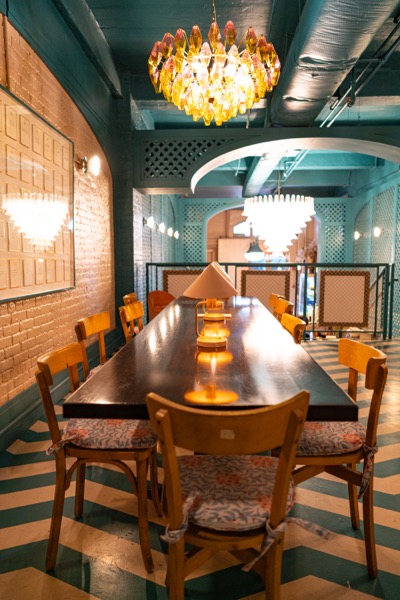 Gallaghers Steakhouse
I can't really pick favorites because we tried Italian, Korean and a steakhouse. However, Gallaghers Steakhouse was the special one during this trip. Gallaghers Steakhouse settled into the Theater District of Manhattan in 1927. This is probably the oldest restaurant I have ever dined at. Dining here was an experience, and I've come to realize that dining at expensive restaurants goes far beyond the food. Our ribeye was great, very tender and juicy. I'll stop here trying to describe food. Our food was incredible and the wine was also delicious and it paired excellent with our entrees. Gallaghers is expensive but worth it.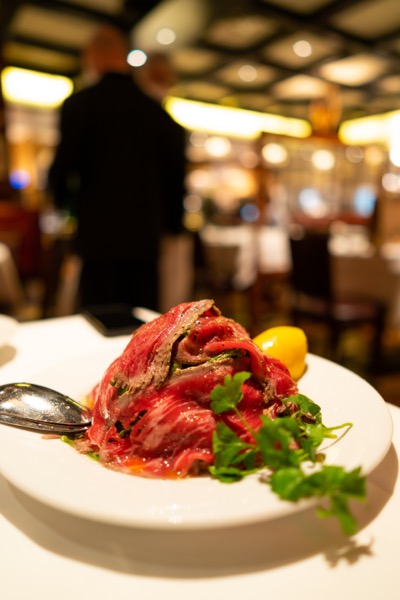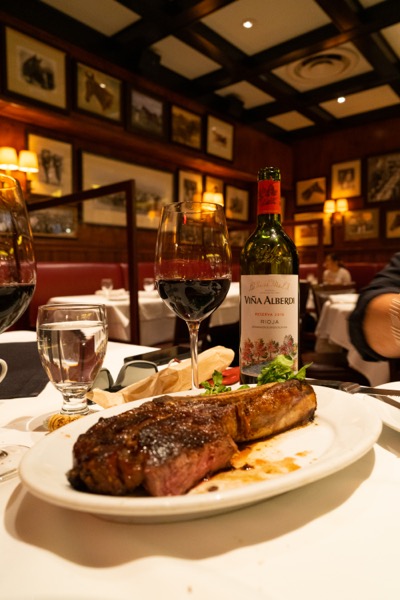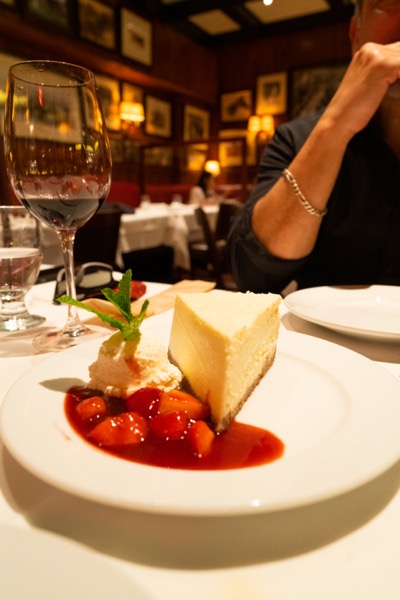 Samwon Garden Korean BBQ
Samwon Garden Korean BBQ was very good, probably the best Korean BBQ I've ever had and I've had great Korean BBQ in California. Samwon Garden was great but the service was not great. We did arrive about two hours prior to closing but they closed the kitchen an hour early. Food was phenomenal but the service could be better. I'll still go back.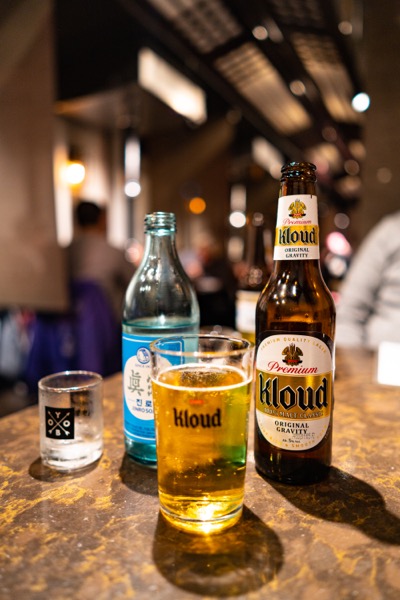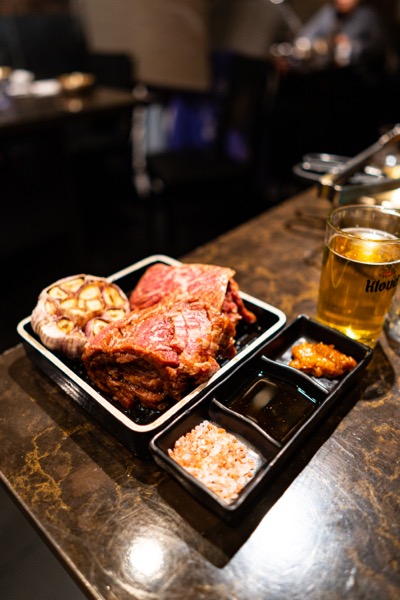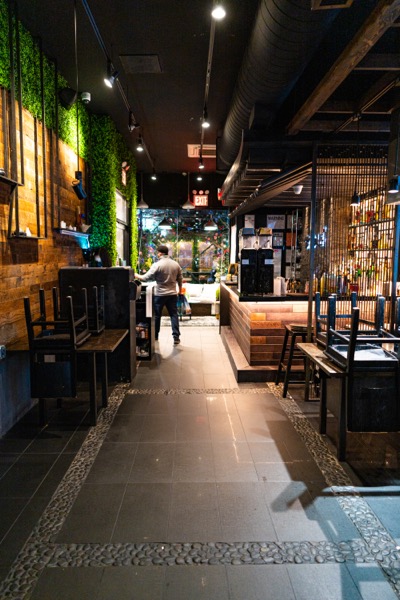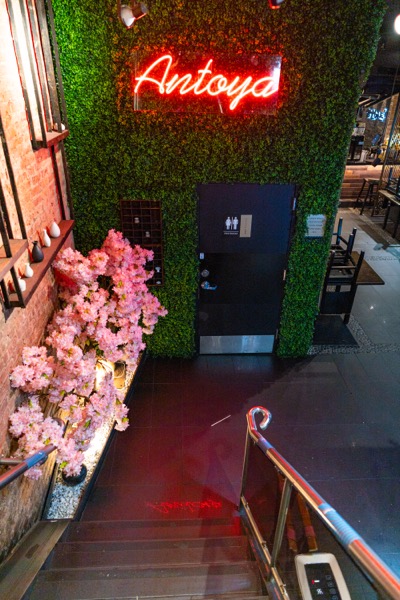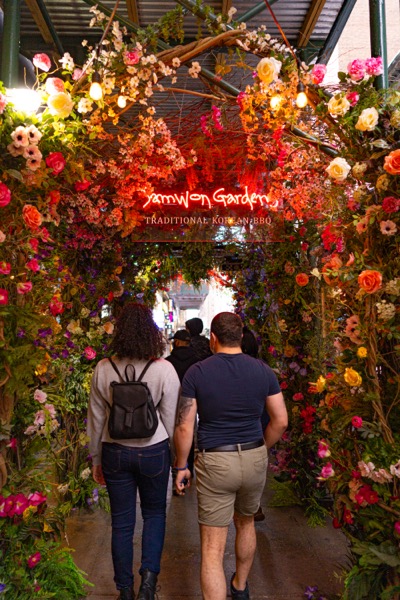 Felix Roasting Co
I found this place on Instagram and it was on my to-do of places to visit while in NYC. I ordered a cappuccino and it was excellent. They roast themselves and they roast medium, which I believe is the only way to roast good quality coffee. The interior design is spectacular and made it feel really unique.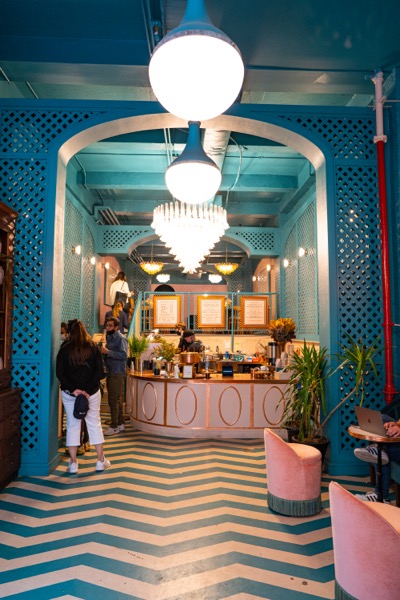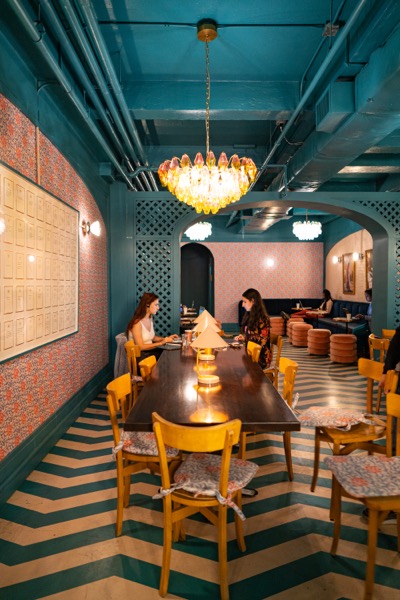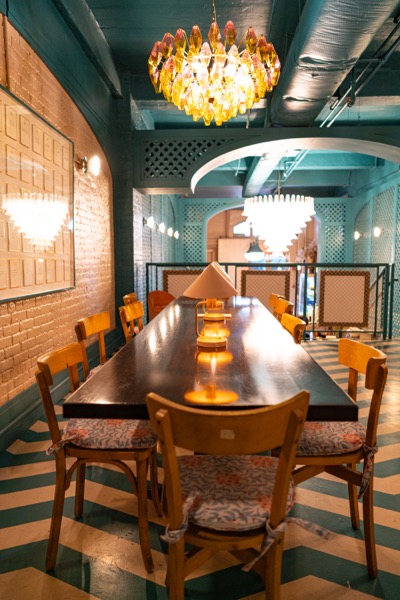 Statue of Liberty
A must while in NYC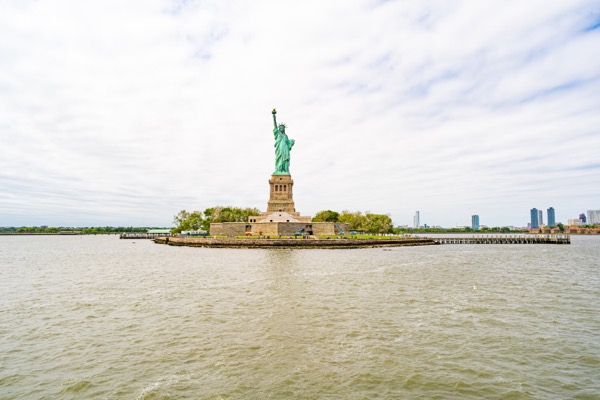 Statue of Liberty
A must do if you're in New York City. It's small though.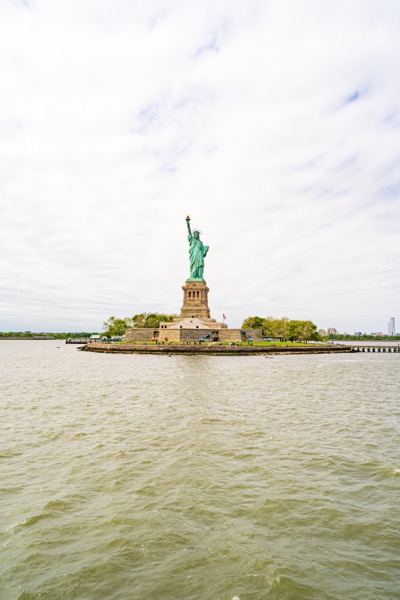 Statue of Liberty
Visiting the Statue of Liberty is a must if you're in New York City. Lady Liberty is known worldwide and is iconic to the United States. My first impression after seeing the statue was realizing how small it actually is. Lady Liberty is often filmed up close and it gives the impression that it is a large object but that's not reality, it really is quite small. I remember pulling out my iPhone and doing a quick Google search to make sure I was in the correct spot.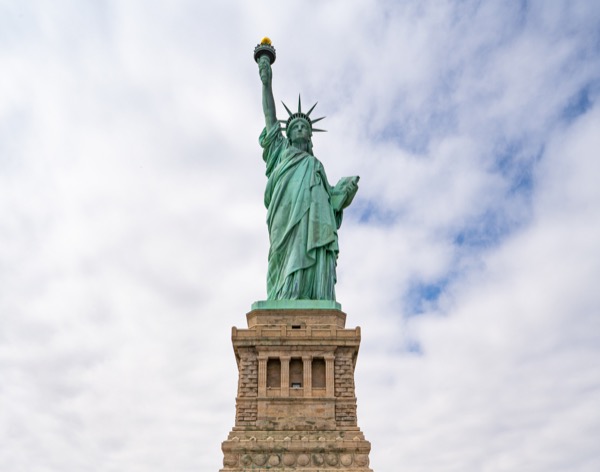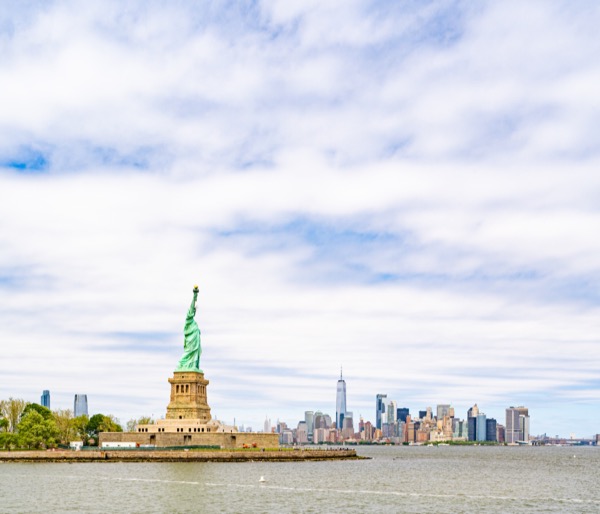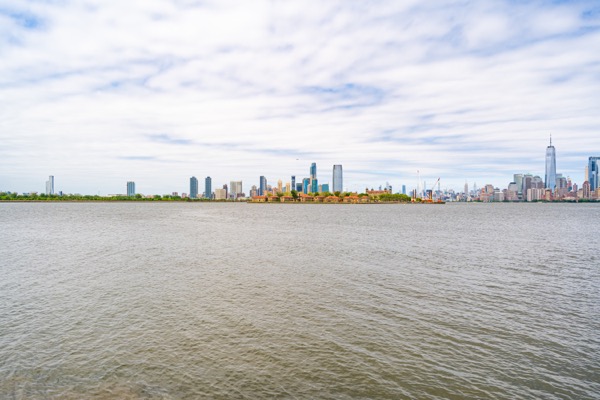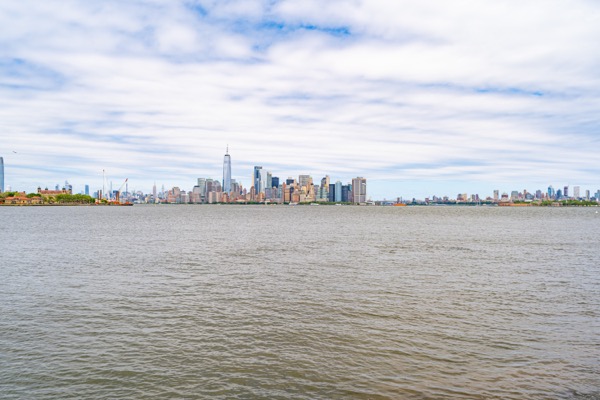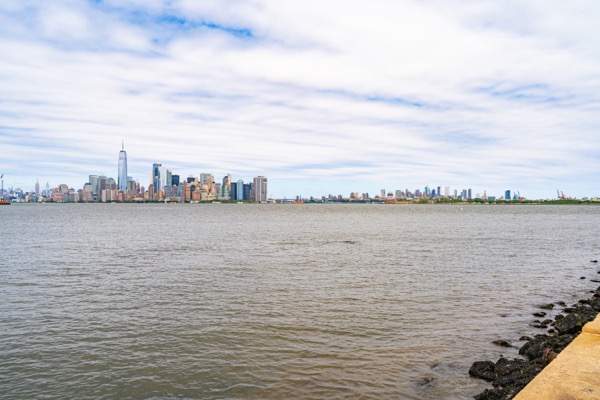 Thoughts on New York City
As I was boarding my flight back to SFO, I thought about my stay in NYC and how much I loved it. The city is full of life, safe and with places to live life. The quality of restaurants that NYC had to offer was nothing less than spectacular. The bars were full of people having a great time and the people were great. I'm definitely coming back to NYC and spending a few days in Brooklyn. Unfortunately I didn't get to explore Brooklyn, due to time constraints but that leaves the opportunity for another trip to NYC. New Yorkers have a city to be proud of.