Business Class, Hotels and Costs
Flying Swiss Business, United Polaris and the cost of Switzerland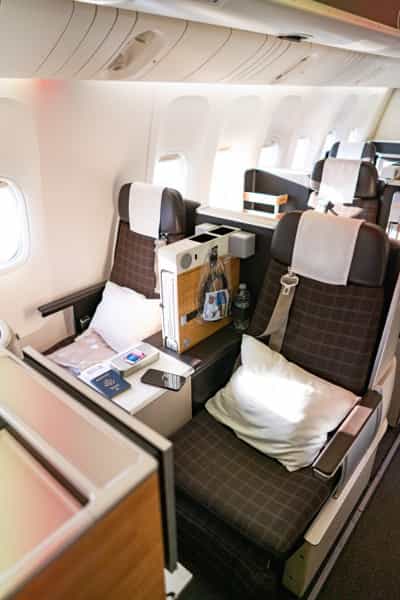 Business Class, Hotels and Costs
I'm dedicating a photo story to the travel part of my trip to Switzerland. I'm covering Swiss Business Class on their Boeing 777, as well as United Polaris on their Dreamliner. I write my thoughts on each of those products, as well as how I booked it. I also dedicate a part of this photo story to the cost of visiting Switzerland, as well as a list of every expense incurred during my 12 days in Switzerland. This is how I got to Switzerland and what I spent while I was there.
Swiss Business Class • United Polaris • Hotels • Costs
Business Class, Hotels and Costs
Business Class Travel
Swiss Business & United Polaris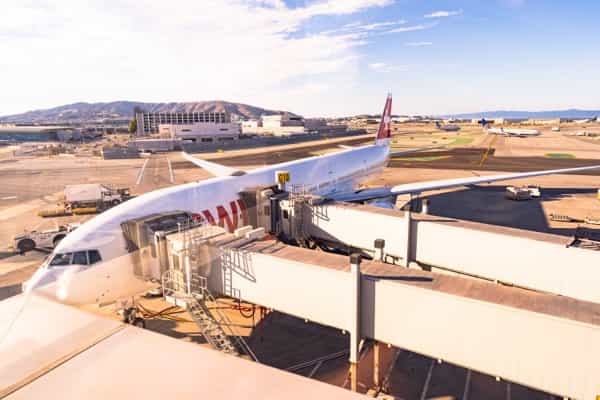 Business Class Travel
Swiss Business & Why United Polaris is not competative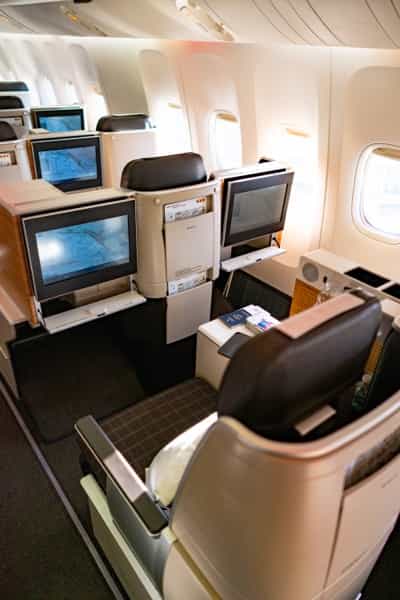 Swiss Business Class
LX39 • 14K • Boeing 777-300
Swiss Business Class is a solid international business class experience. The hard product has room for improvement. I would prefer a more private cabin, similar to the new Polaris seats but this hard product is comfortable and adequate. I would fly it again in a heartbeat. The service however was special. It wasn't perfect, but nothing is. Very happy with this experience and it was a perfect way to start a great trip.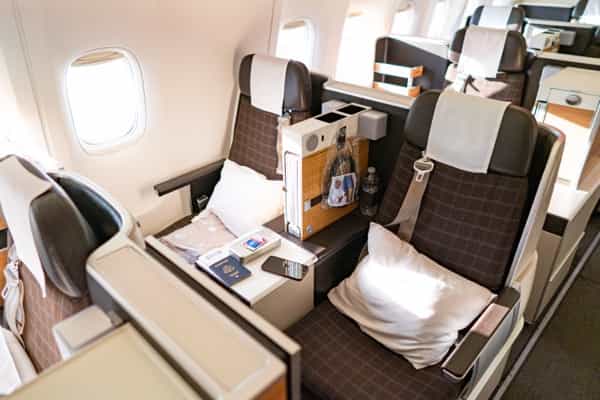 Boarding experience
Pre-departure champagne and a very warm cabin
Flying business class is an experience and every detail matters. The boarding experience was quite good for an international business class product. As I boarded, I was offered orange juice or champagne. I opted for the champagne and it was exceptional.

I will note, the cabin was very warm as I boarded and Swiss has opted to remove the air vents in the business class cabin, which I find odd and annoying.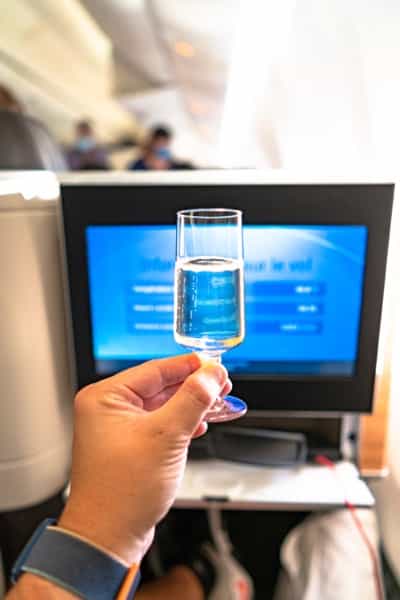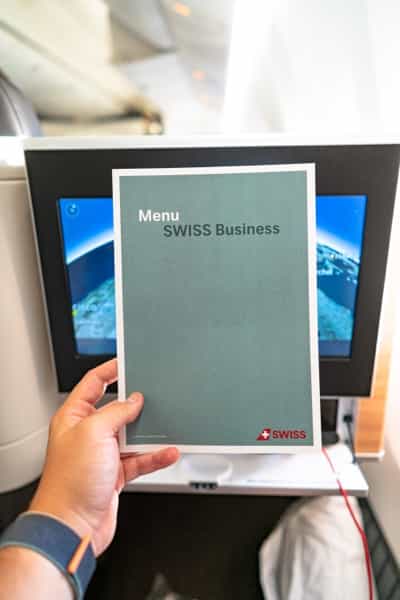 Menus & amenity kit
In my seat was my bedding, a breakfast menu and a dinner menu — a physical menu that I can take my time with and read. This detail might seem insignificant but it's not. Being able to take a few minutes to see what is offered and internally debate with yourself about whether you want a Swiss red wine or a French white wine is part of the business class experience.

Separating the breakfast menu and the dinner menu was a nice touch. I also appreciated the fact that both menus were single-use and of high quality.

Both menus had a diverse set of meals for business class passengers and accommodated vegetarian passengers well. I'm not a vegetarian myself but I appreciate the fact that Swiss is thinking about the preferences of others.

For breakfast I opted for the English breakfast, an orange juice and a cappuccino. For dinner I started with smoked salmon and for the main course I went with a Korean-style braised beef short rib with garlic-fried rice and cucumber kimchi.

The menu listed a raspberry tiramisu but we were instead served a lemon tart with a side of strawberries.

The amenity kit was pretty basic but adequate for the flight. It included a sleep-mask, ear plugs, socks, a pen, toothbrush and toothpaste and lip balm.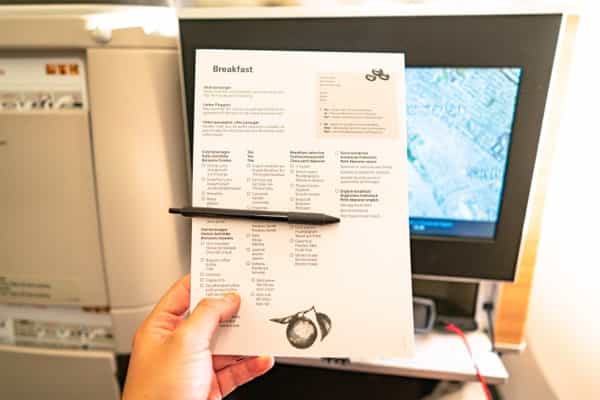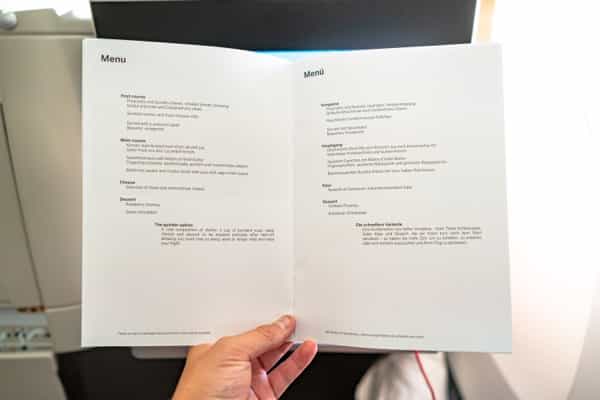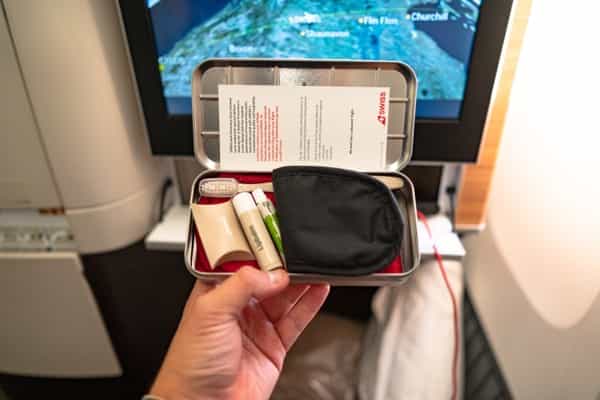 Takeoff 🛫
LX39 • 7:40 PM • August 1, 2021
The takeoff was on time and it was during golden hour. This made for great photos as we flew over the San Francisco Bay Area. We quickly gained altitude and waited for dinner service to start.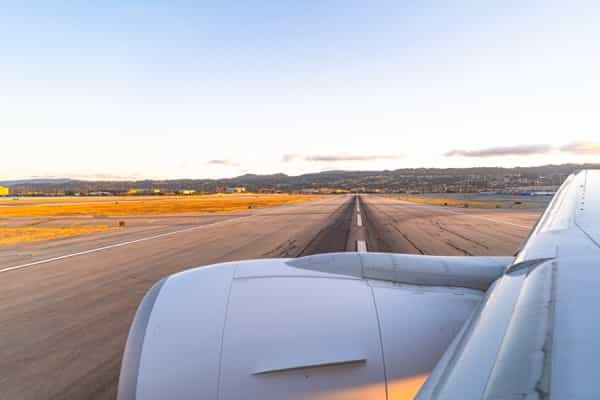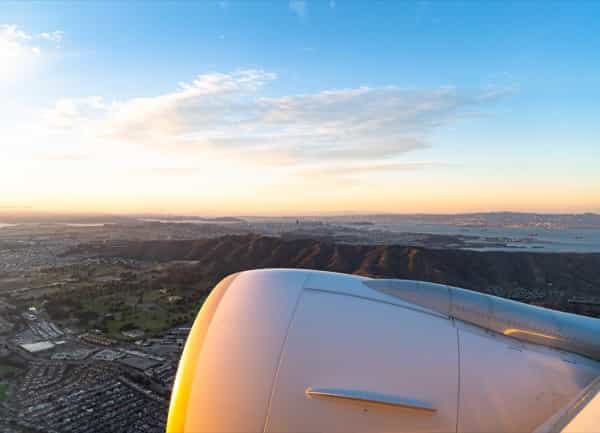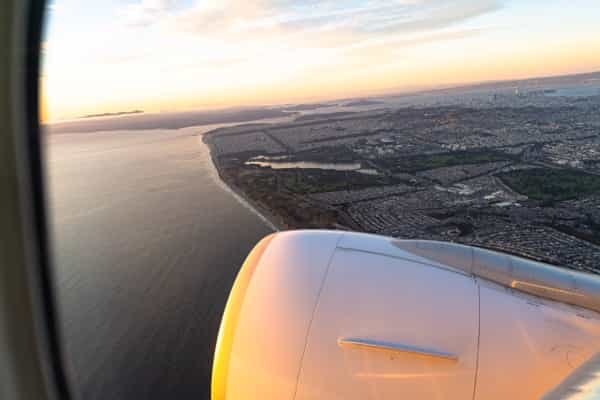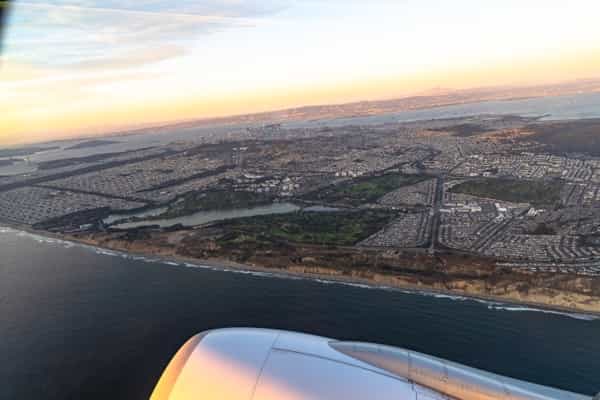 In-flight Entertainment
Limited catalog & the Wi-Fi is very Swiss.
The in-flight entertainment system was very underwhelming. The catalog of shows was very small and the content didn't seem relevant. It also had podcasts but again, the selection was very small.

The Wi-Fi is very Swiss, and by this I mean very expensive. I normally pay for Wi-Fi when I travel but not on Swiss. United and American sell Wi-Fi by time but Swiss sells Wi-Fi by data amounts, which is not very customer friendly. It's also expensive and the data amounts are not generous. Skip the Wi-Fi and get some sleep, your body will thank you.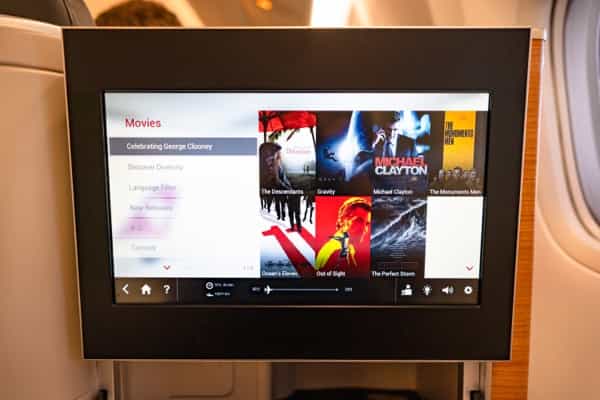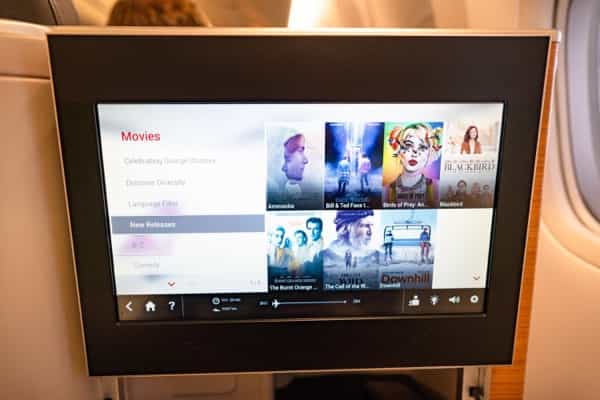 Dinner service
Very slow to get started but good service.
Service on Swiss was overall pretty good. However, dinner service took a very long time to get started. Once it started, the appetiser was served and it took about an hour for dinner service to get started. This was annoying more than anything and can seem bothersome to passengers who want to get the maximum amount of sleep before landing in Switzerland.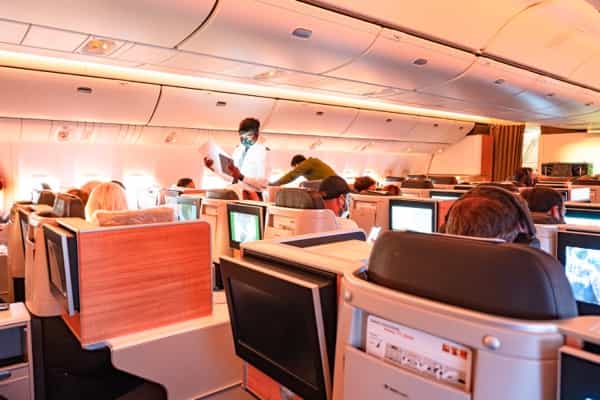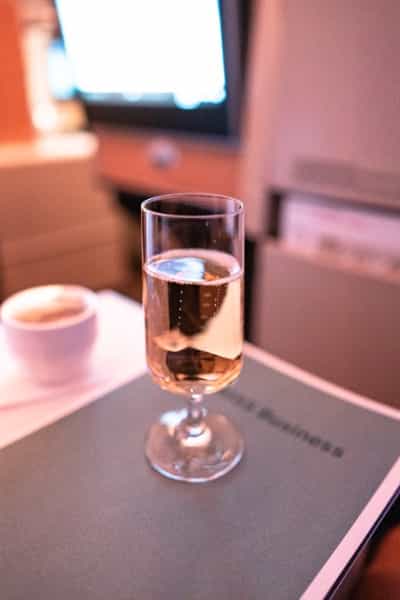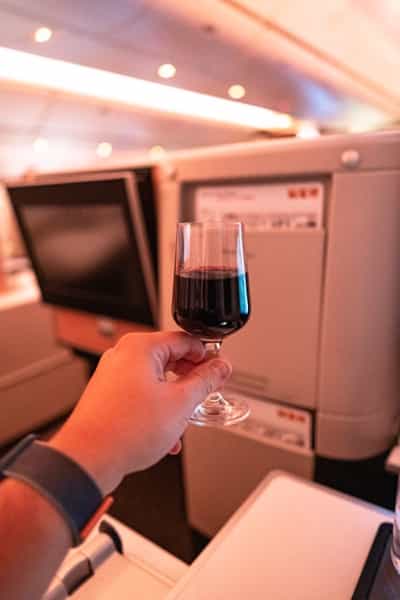 Korean-style braised beef short rib
Probably the best meal I've ever had on a plane
The main course was delicious, possibly the best meal I've ever had on a plane. It was juicy, very flavorful and the right portion size. The red wine was very tasty as well and it paired well with this meal.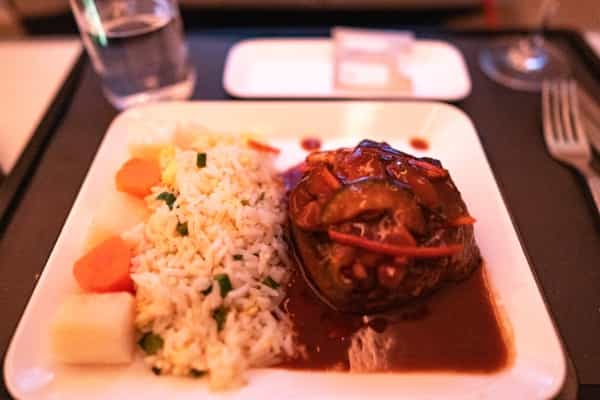 Dessert
Pretty good. Nothing exceptional but it was decent.
The lemon tart was pretty good. I will note that we weren't asked what we wanted for dessert and were simply served what was available. What was served was good, though.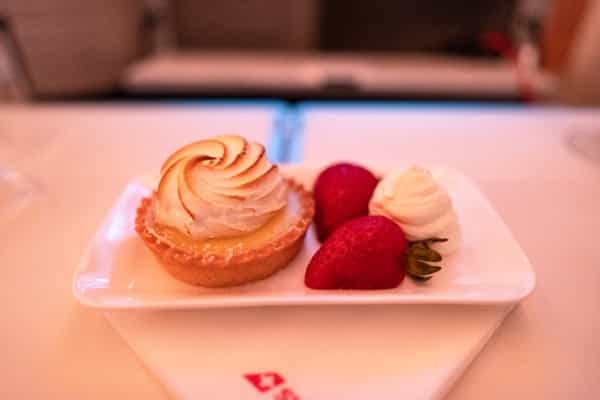 English style breakfast
Very good. Burnt coffee, but that's expected.
For breakfast I went with an English style breakfast. This was served with scrambled eggs and two sausages. I also asked for orange juice and a cappuccino. The breakfast was very good and the portion was just the right amount.

However, I want to talk about the cappuccino. I'm not going to give Swiss a hard time for using burnt coffee beans, that's expected. The cappuccino was made on the plane. It wasn't something that was done in San Francisco and was stored somewhere and reheated. This was made on the plane, it was good and it was the correct size. I couldn't measure the amount but it was in the ballpark of 6 to 8 oz.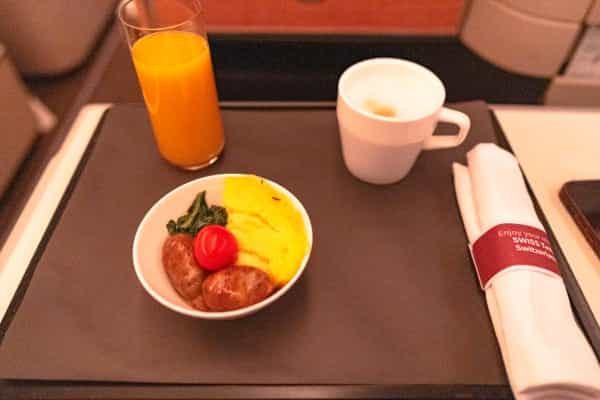 Thoughts on Swiss Business Class
Excellent business class product and easy to book
Swiss Business Class on their Boeing 777 is an excellent business class product. I found their service to be quite good. Their catered meals are amongst the best I've had in the sky and their hard product is competitive.

A great thing about Swiss is how easy it is to book using points and miles. I booked this through LifeMiles, a transfer partner for American Express Membership Rewards, Citi ThankYou Points and Capital One Rewards.

You can also book this through AeroPlan using American Express Membership Rewards or any other Star Alliance member, assuming Swiss has opened award space to partners.

I transferred American Express Membership Rewards to LifeMiles and booked a one-way award from SFO to ZRH for 63,000 LifeMiles and about $40 USD in taxes. I think this redemption is among my best redemption to date. A lot of websites claim these points are worth about $0.02 per point but I value them much higher — a lot higher.




The cash price of this ticket for my departure was $6,620 USD. If you run the numbers against a basic formula, my 63,000 American Express points yielded a value of $0.10 per point.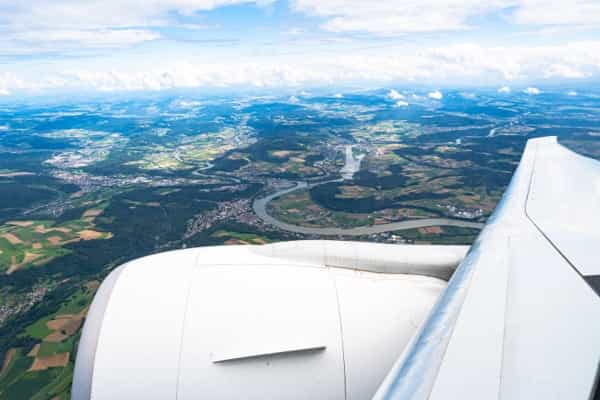 United Polaris
UA900 • 8L • Boeing 787 Dreamliner
United Polaris was supposed to be something different, something better. In May I flew United's new route from SFO to JFK on United Business Class, flying their Polaris class seats. I found the hard product to be really good and something I would want to fly long haul. The seat is large, it has direct aisle access and it's private — it's really nice. The hard product is competitive but the soft product is not. It was not great on my way to JFK and I thought it was because it wasn't a Polaris route. However, Polaris is as much a seat as it is a service. My return from Switzerland stopped in LHR and this was sold as a Polaris route. I quickly found out that they were still flying their old business class seats on a four year old aircraft. I was disappointed that it wasn't what I flew to JFK but I was okay with this. I expected the Polaris service to be good but it unfortunately was not.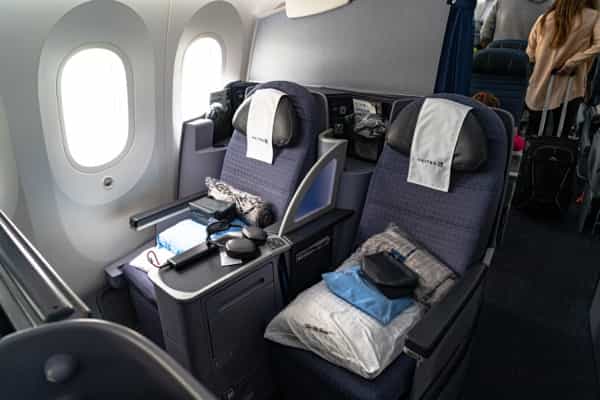 United Polaris 😔
A decent hard product but a really bad soft product.
When you fly business class there are small details that count, like a water bottle on your seat as you board. This was missing and it wasn't delivered until meal service. This experience extended through the rest of the flight and it showed.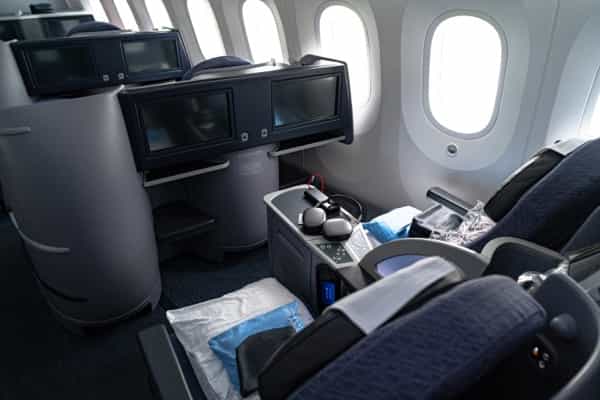 Decent catering but service was a let down
Red wine was cold — in a plastic cup.
Dinner was verbally communicated to passengers after take-off, which is okay in economy class but not in business class. When I'm having dinner, I like to see the wine list and think about what I want. The words think about are important here. While the flight attendants are patient about your choice, it's hard to take your time and think about it as they wait in front of you.

I ordered — I can't remember. It was something with beef that was really good, but the fact that I can't remember what I had so I can add it to my review here illustrates the entire dinner experience.

Whoever is catering these meals at LHR is doing an excellent job. While the meal itself was great, the service was not. I ordered a red wine, I can't remember the name because a wine list was not provided. The red wine was served in a plastic cup and it was ice cold. I kindly asked the flight attendant to take my red wine and asked about beer. There were two options: Bud Light and Stella. I opted for a water bottle and I'm not talking about beer.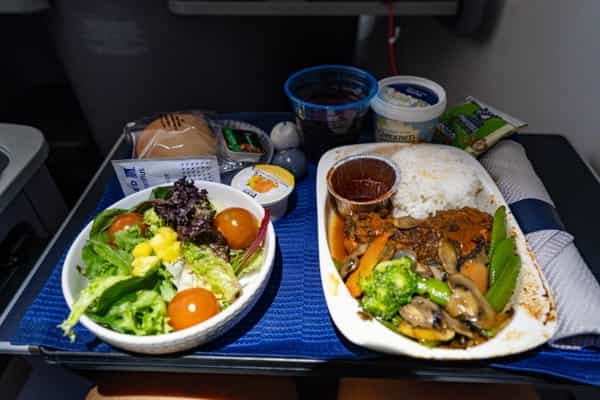 In-flight entertainment system
Pretty good system overall, although the Wi-Fi was broken on my flight.
As the plane took-off, the pilot announced that the Wi-Fi was not working, and indeed it was broken the entire flight. I found this to be annoying but I was okay with it. I had time to sleep in a comfortable seat. It's not very private like the Polaris seats but it's a comfortable seat. However, the Wi-Fi system is part of the in-flight entertainment system that can be used for free on people's devices, given they have the United app installed.

The in-flight entertainment system in my seat was pretty good. The catalog of shows was large and it was a lot better than Swiss, in this respect. I decided to watch Family Guy as I had dinner and thoroughly enjoyed it. The provided headphones were decent for their purpose and they didn't collect them 30 minutes before landing like American Airlines typically does.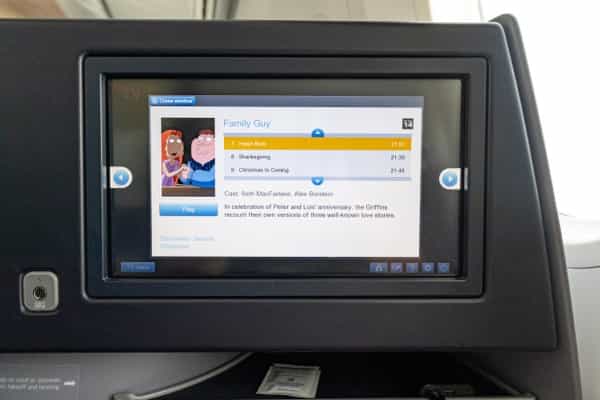 Thoughts on United Polaris
Really mediocre product in all respects.
Swiss was miles ahead of this, it was not even close.
My thoughts on United Polaris are not positive, as you can surely tell by the last few paragraphs. The hard product is fine and I enjoyed it. However, as I fly more and more in business class I begin to pick up patterns and realize that most business class seats are roughly the same, with some modifications. I flew this exact seat before on American Airlines, flying SFO to JFK and I thought it was a great product. What makes business class an experience is the service and United failed here and they failed on the trip to JFK.



While my experience wasn't amazing, I'm still happy with my redemption. This route flying United Polaris around August normally runs about $6,000 USD. I don't think this is worth $6,000 but this is a discussion for another day. I used Air Canada's AeroPlan, a Star Alliance member to book this award. AeroPlan is a fantastic way to book first and business class and it's a transfer partner of American Express and the Chase Ultimate Rewards program. I transferred 70,000 American Express Membership Rewards to AeroPlan and booked it. The total, with taxes and points came out to 70,000 AeroPlan points and $200 CAD / $159.00 USD.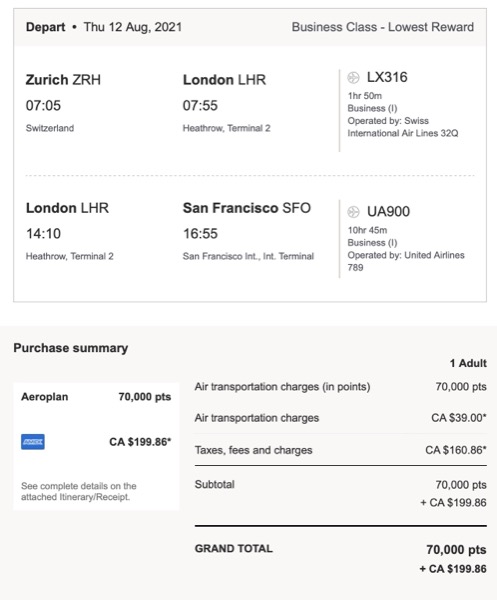 If you run the numbers using a simple formula, my American Express returned $0.08 per point with this redemption.
Hotels
Accommodation throughout Switzerland
Hotels
Accommodation throughout Switzerland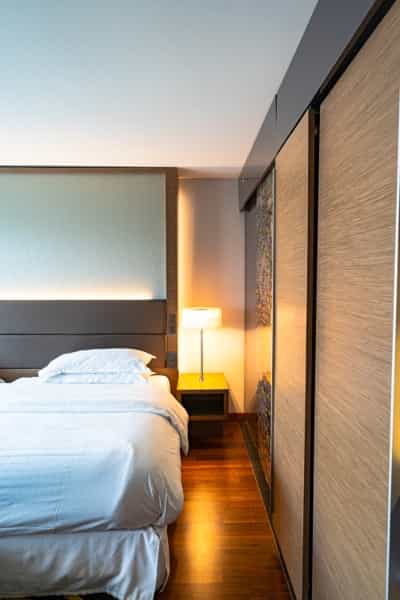 Sheraton Zürich Hotel
August 1-2 • $200/night • Category 5
I arrived in Zürich on the 2nd of August and had a night at the Sheraton Zürich Hotel. This hotel during August normally runs about $200.00 per night and is a category 5 hotel. Being a category 5 hotel means I can book this using the nightly certificate that is part of the Amex Bonvoy Brilliant card or the Amex Bonvoy card that once was the SPG card. The card I have costs $99.00/yr and is no longer available. I don't close this account because the nightly certificate pays for the card and I always come out ahead. The last certificate I used was in Austin, Texas at the AC Hotel in Austin. It was a fine property and not the best use of the certificate but it was about to expire and it made sense to redeem for that stay. The best use of the nightly certificate was in Santiago de Chile at the W Santiago, that was nice and a night usually runs about $200.00 a night as well.

The hotel room itself was great, very large and that's rare in Europe. The room was clean, had great Wi-Fi and a comfortable bed. This hotel isn't in the center of Zurich but that's fine. Switzerland's public transportation system is efficient and you can get to the center of Zurich in a few minutes. I will gladly stay in this property again and definitely prefer it over the Renaissance across the street.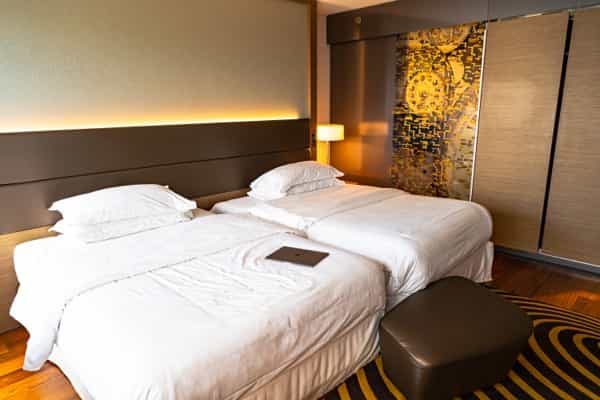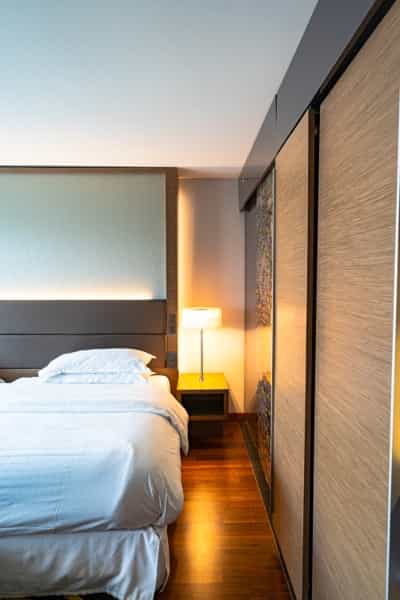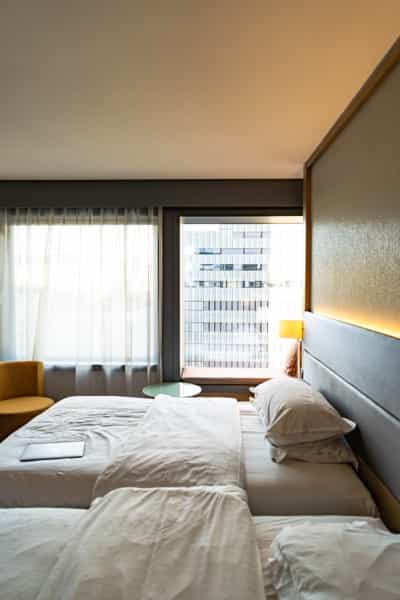 Renaissance Zürich
August 11-12 • $200/night • Category 5
I booked this room using 35,000 Marriott Bonvoy points. I had about 30,000 Marriott points and transferred the remaining from American Express to Marriott. I don't value hotel points the way I do airline miles, so it made sense to burn what I had as soon as possible.

The Renaissance Zurich is a fine property but I prefer the Sheraton. This is why the Sheraton is a better property: much bigger rooms, for one. The rooms aren't only bigger at the Sheraton but the Wi-Fi is better. The Sheraton is also better designed and this has nothing to do with how the rooms look. This has everything to do with how the room works. That's design after all. The Renaissance in Zurich has a weird convoluted way to turn on and off the lights. To turn off all the lights, you remove the key card by the edge of the door. However, this means you can't turn on the lights. You also can't turn off the bedside lights easily because the switches don't control those lights, but they do when you use the key-card. If that sentence is as confusing as it seems, managing the lights is even worse. I was close to removing the bulbs but after minutes I realized there's a small switch that turns them off.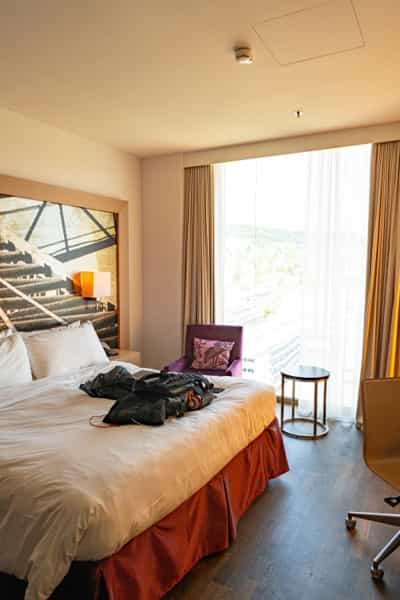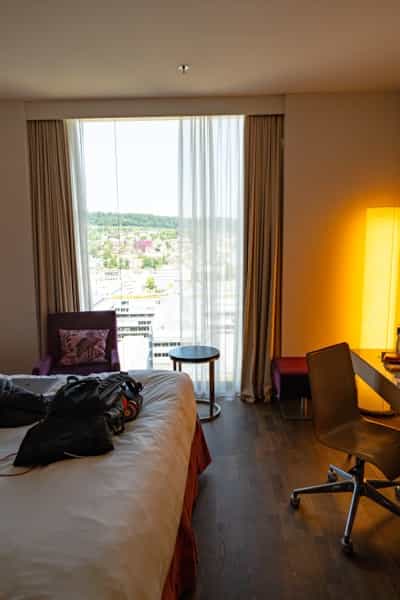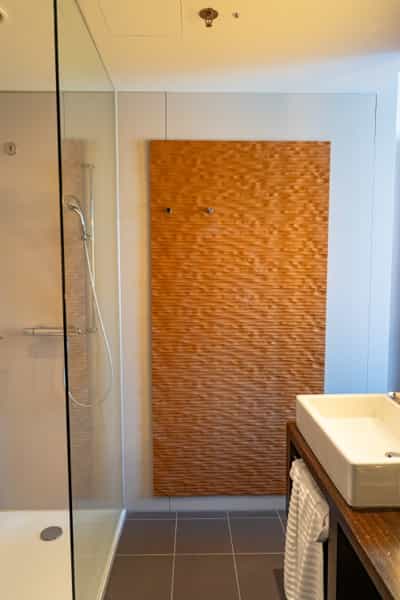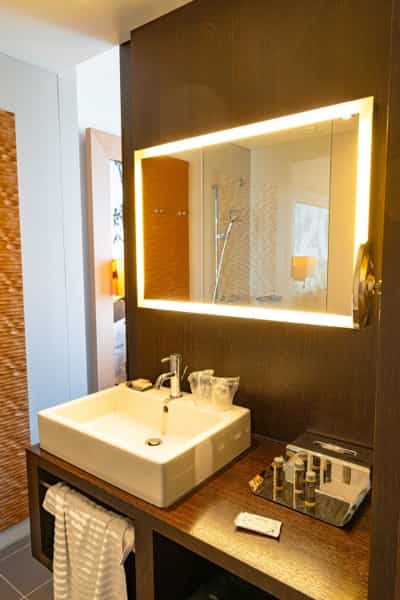 Switzerland is very expensive
These were my expenses in Switerland
It's not a secret that Switzerland is expensive — it is. It's not a cheap country to visit and if you're on a tight budget, my advice is don't go to Switzerland. It's really hard to do Switzerland on a budget. Switzerland is just expensive in every way shape and form. With my trips, the most expensive category is usually restaurants. It wasn't the case with Switzerland, mostly because I found the food to be pretty mediocre, if I'm being honest. I remember spending $70.00 USD on calamari, pizza and a beer.

Something I started doing since Patagonia is compiling a list of every expense and publishing it. I think it's a good way to journal this but it also illustrates to people where the money goes.

If you can afford to go to Switzerland, go! I had a fantastic time in Switzerland. Switzerland is expensive but it buys you something that is hard to find in some countries. The things it buys you are safety, a functioning transportation system and a really clean environment.

Switzerland is incredibly safe. I never felt unsafe, I used my phone on the trains or trams, I walked to a tram at 4AM in peace, I walked down the street in Zurich or Bern on my phone without worry of it being stolen.

Switzerland also just works. The trains are on time, they're incredibly clean and announcements are made in a variety of languages, including English. I think the price tag of Switzerland is justified.
Total Expenses: $2,381.32
Hotels: $1,227.25
Hotel Alpenblick: $458.27
Hotel Adonis Zermatt: $291.71
Am Pavillon, Bed&Breakfast: $140.87
Hotel Continental: $336.40

Sheraton Zurich Hotel — $0.00 (AMEX Bonvoy Nightly Certificate)
Renaissance Zurich Tower Hotel — 35,000 Bonvoy Points
Restaurants: $418.04
Restaurant Luigia Zurich — dinner and beer: $28.66
MAME — cappuccino: $6.64
Da Rafmi GmbH — dinner: $28.05
Brown Cow Pub — dinner: $25.42
Baeckerei Fuchs — Swiss chocolate: $2.76
THE NORTH WALL BAR — dinner and beer: $45.82
Vieux-Valais da Nico — Dinner: $67.34
Wein-u.Getraenkehandel — beer: $1.66
Mc Carthy's Irish Pub — dinner and beer: $28.37
TENZ BERN GMBH — lunch: $36.14
MAME — cappuccino: $6.53
TENZ GMBH — dinner: $59.90
Mi Viejo — Dinner: $131.77
MAKO — Dinner: $171.98
STEINBOCK GRINDE — pizza, calamari and beer: $70.10
Listed prices are in USD
Public transportation: $371.74
Bahnhof SBB Flughafen — half-fare card: $170.96.
Bahnhof SBB HB Zurich: $3.43
VBZ HELMHAUS: $3.43
VBZ TONI-AREAL: $3.43
VBZ TONI-AREAL: $3.43
VBZ TONI-AREAL: $3.43
VBZ LIMMATPLATZ: $3.43
GRINDELWALD BOB: $12.42
Talstation Firstbahn: $35.49
Talstation Firstbahn: $35.37
SUNNEGGA EXPRESS TAL B: $24.84
VBZ SIHLQUAI/HB: $3.38
VBZ LOEWENPLATZ: $3.38
SBB BERN: $27.77
VBZ CENTRAL: $3.38
VBZ HELVETIAPLATZ: $3.38
SCHWEIZ. BUNDESBAHN: $27.22
VBZ ZURICH VERKEHRSBET: $3.38
VBZ HELVETIAPLATZ: $2.94
VBZ ESCHER-WYSS-PL: $3.70
Flights: $209.92
SFO to ZRH: $49.70 + 57,000 LifeMiles
ZRH to LHR to SFO: $160.22 + 70k AeroPlan Miles
Groceries: $138.04
Coop-1596 ZH Josefstrasse: $7.69
kkiosk: $4.32
Coop-4066 Grindelwald: $12.86
Coop-4066 Grindelwald: $14.64
Coop-4066 Grindelwald: $9.40
Coop-2215 Zermatt: $14.08
Coop-2215 Zermatt: $11.43
Coop-2215 Zermatt: $6.40
Coop-2215 Zermatt: $2.10
Migros MM Zermatt: $18.11
Coop-2215 Zermatt: $3.20
Rosterei Kaffee und Bar 2: $5.70
Coop-2215 Zermatt: $2.85
Coop-1722 ZH Hohlstrasse: $25.26
Purchases at the market was usually fruit, bread and beer.
Misc: $16.33
Covid-Testzentrum: $16.33