My role in CareerVillage & Make&Model
During my contracted time at Make&Model, I had the opportunity to work on CareerVillage. I worked on a few different parts of CareerVillage that I'll highlight here in my portfolio piece. Among the things I worked on, Career Goals was one of them, including answering and posting questions to the platform. A few of my contributions to CareerVillage were the interface for the formatting of answers, search, designing systems for the submission of high quality answers and a system for the suggestion of tags.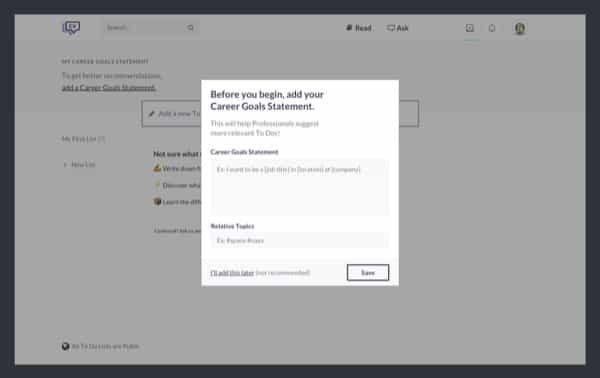 Answering Questions is a big part of the site and we wanted this experience to be as simple to use, while providing great tools for professionals. I worked on this part of the site and spent quite a bit of time designing the formatting tools. While designing the interfaces for CareerVillage, it was important to understand some of the constraints on the engineering side of things. Engineering was in Montevideo, Uruguay, which meant that we weren't in the same room and it was important to ship features sooner rather than later. This forced us to design tools that were conventional in nature but also easy to implement on the technical side.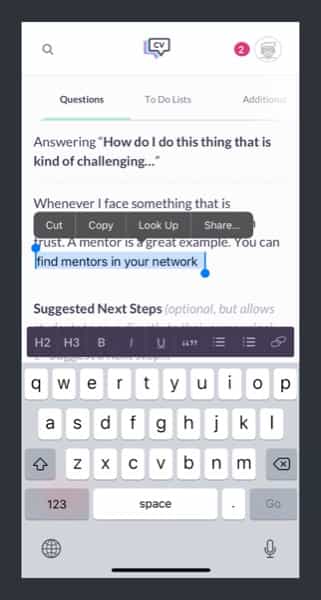 Ensuring high quality answers
We designed various mechanisms to encourage the best answers for students. One of those being Village Verified. Village Verified is the best answer for a question and typically follows certain guidelines. Before professionals publish their answer, they're reminded of the three tips for achieving Village Verified.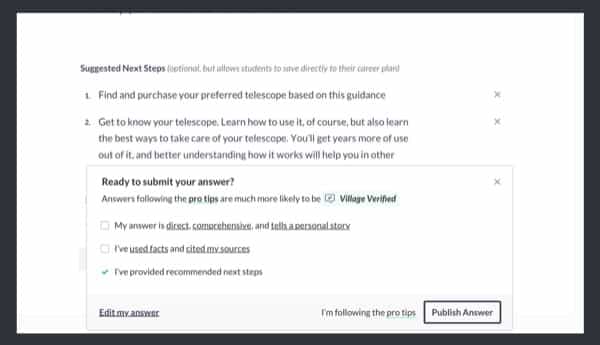 Creating a question
Crating questions is critical to the success of CareerVillage. This is why we designed this process to be as intentional as possible. In addition to the efforts of intentionality, we also created systems to provide assistance to our new users. The objective of not sure what to ask is to assist our new users and provide clues regarding how they should phrase their question.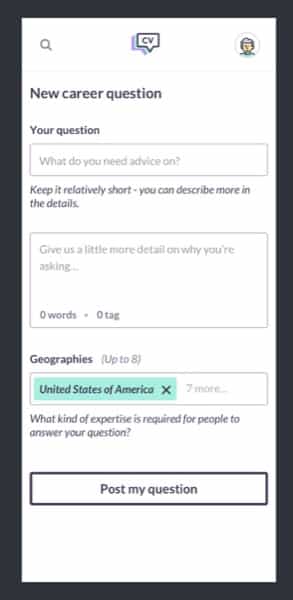 Creating To Dos in CareerVillage is a place for students to post about their goals and how they're going to achieve them. In To Dos, students can list steps and create To Dos about a particular goal. This is public and it allows for guidance by professionals. A professional can list a piece of advice on a particular to do and suggest books to read, as an example or who to talk to.
Pro Answering Career Goal
This is an example of how professionals can provide guidance to students on the To Dos they post. The advice the professionals post to students's To Dos are kept private.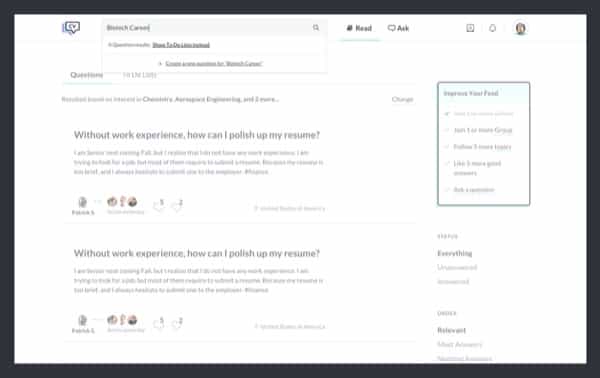 Concluding Thoughts: Working on CareerVillage was incredibly challenging in ways that I've never been challenged before. Designing for the web was challenging because it lacked any sort of design guidelines. iOS and Android have their respective design guidelines and they're incredibly helpful as a designer. As new and challenging as designing web application was, I was lucky to work with another great designer with far more experience than me. I worked along side with Steven Travathan and his insight into patterns used on the web was incredibly helpful.