Zion National Park
Park is very limited in December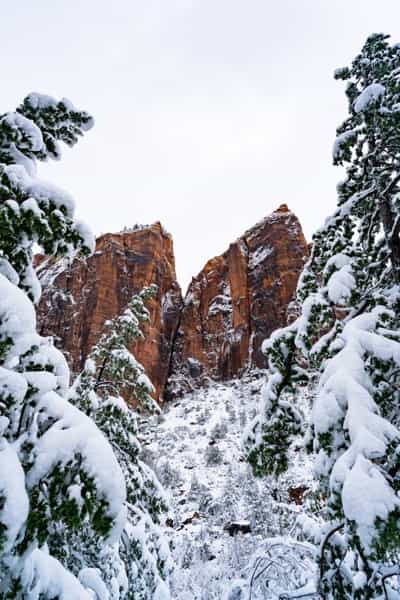 Zion National Park
Hiking is one of my favorite activities. I was in Las Vegas for Christmas week and because I'm not fond of gambling, the idea of driving to Utah for a day and explore Zion National Park really spiked my interest. And to be completely honest, I really wanted to shoot more with the Zeiss Batis 25mm. Christmas Day is not really a thing among the Hispanic community, like Christmas Eve is. Nothing was planned for Christmas Day and I ventured off to Zion National Park. This is my day at Zion National Park, all shot with the Sony A7R Mark ii and the Zeiss Batis 25mm 2.0f.

Driving to Zion National Park.
Driving from Las Vegas to Zion National Park is not bad and there were quite a few surprises in the road trip. For one, traffic in the Interstate 15 highway travels fast; 80-85mph fast. The drive is pretty straight, which seems boring but the landscape changes as you travel and it really is a beautiful landscape. I stopped a few times to take a few photos crossing into Arizona. You generally do about 2 and a half hours from Las Vegas but you should really account to the time change from Pacific to Mountain Time. Something I forgot to account for and the trip seemed to end a lot faster because of it. The park was pretty crowded, even on Christmas Day. Parking was scarce and there were a lot of people on the hike.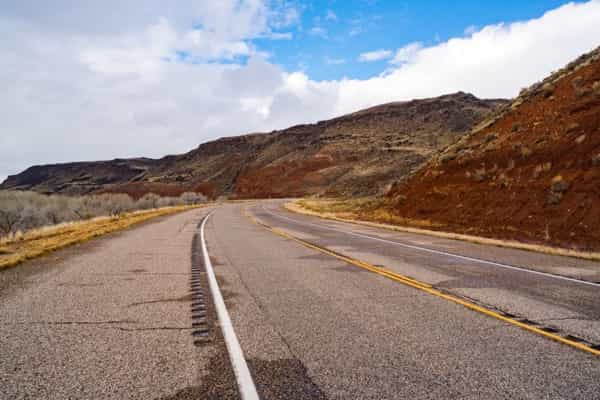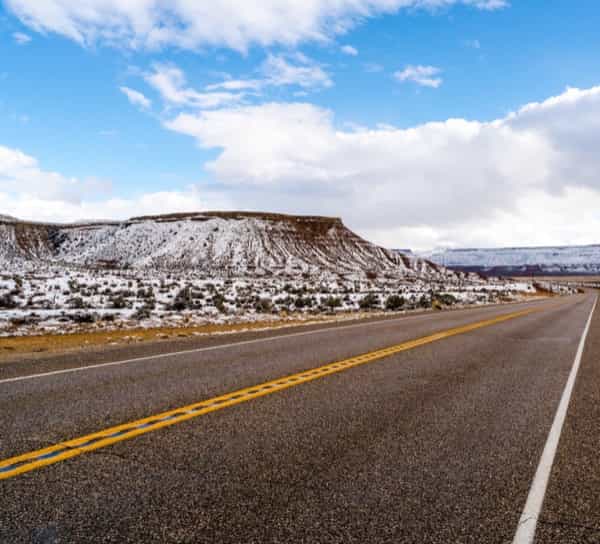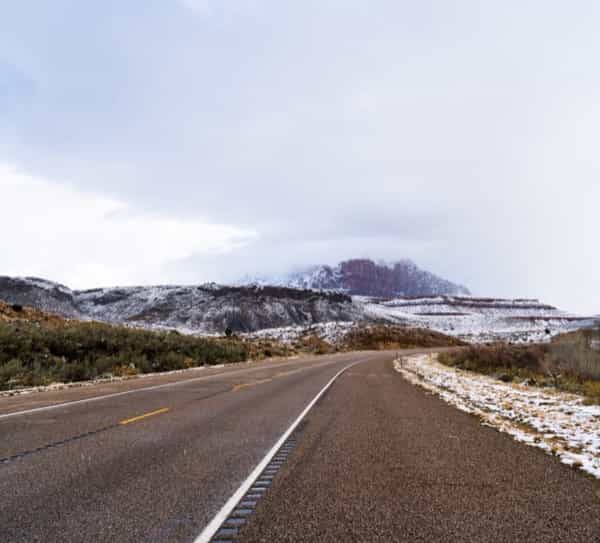 Entering Zion National Park
This is the view that greets guests to Zion National Park. There's usually a wait to enter the park, as guests pay the $30 entrance fee. If you have a credit card, pay the entrance fee with one as this speeds up the process for everyone. A few things about the park in the winter: the roads are well maintained and are plowed regularly. I was warned about icy roads as I was entering but I did not find the roads to be icy. I would advise you to drive with caution, as there are people in the roads taking photos and a lot of selfies.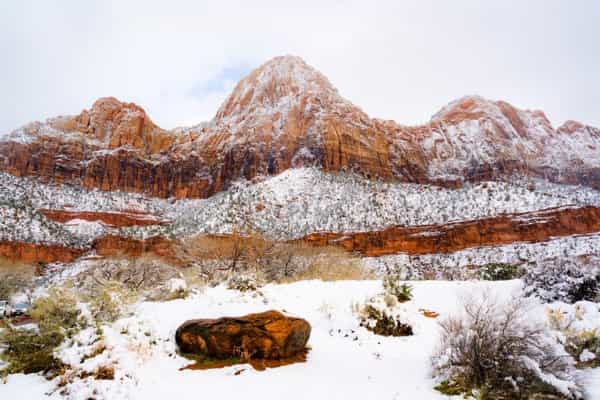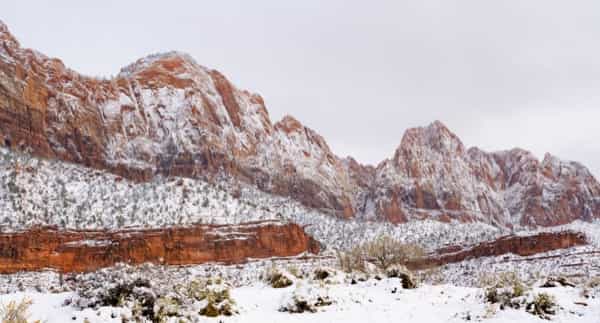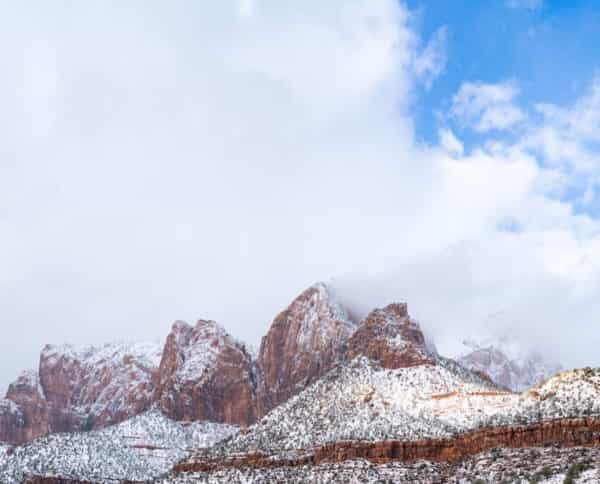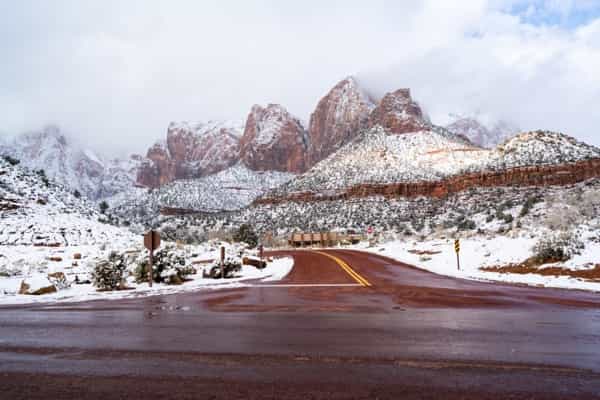 The Zion-Mount Carmel Tunnel
This road is the beginning to Zion-Mount Carmel Tunnel. I didn't get a chance to drive in that direction because of time constraints. I really wanted to do a hike and that was my main objective, which is the reason that attraction isn't here. It really is beautiful from what I've seen and it's something on my list next time I go.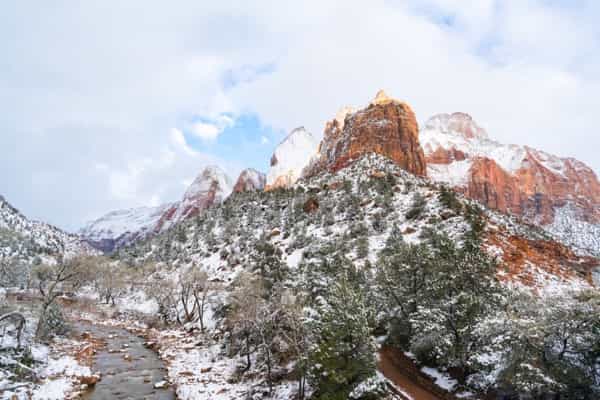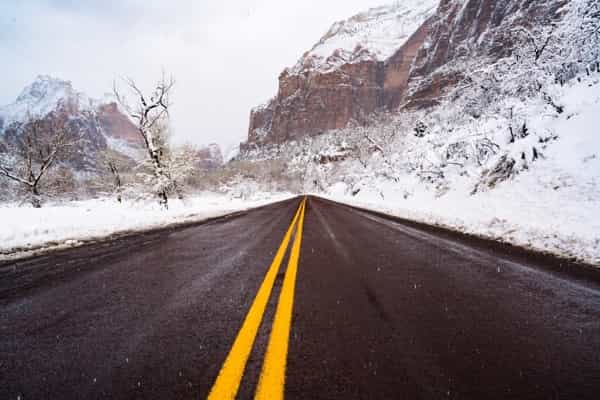 The start of a hike to The Emerald Pools.
Hiking was a big reason why I visit national parks and this was no exception. The hike to the Emerald Pools is about 1.5 miles each way. There's parking at the start of the hike but it's really crowded, even during winter. If you're going in the summer, start a podcast because you're going to be looking for a while. A few tips for the hike during the winter: it's really slippery. I fell once as I was near the top. I would advise you walk in the snow on the sides of the trail and hang tight to a branch. As far as the intensity of the hike, it's really not bad. You're a few thousand feet above sea level, which makes it harder but I found it to be quite a simple hike. I'm 5"4, 180 pounds but regularly run 6-8 miles a few times a week.





A Desert Oasis.
Outside of Angels Landing, it doesn't get much more classic than the Emerald Pools of Zion National Park. This striking desert oasis is directly across from the Historic Zion Lodge, which means easy access and plenty of traffic. The trail follows a small, verdant stream that collects in a series of "pools." There are three Emerald Pools — Upper, Middle, and Lower — in Zion National Park and visitors may choose from as many trails: a short, 1.2-mile round-trip loop to the Lower Pool; a 2-mile round-trip visit to the Middle and Lower Pools; or a 2.5-mile round-trip hike to all three. The paths to the Lower and Middle Pools are wide sidewalks and easily traveled. The Lower Pool is accessible to people in wheelchairs if they have assistance. The trail from the Middle Pool to the Upper Pool is more difficult, with its uneven sand and rock surface and moderate to strenuous grade. - Visit Utah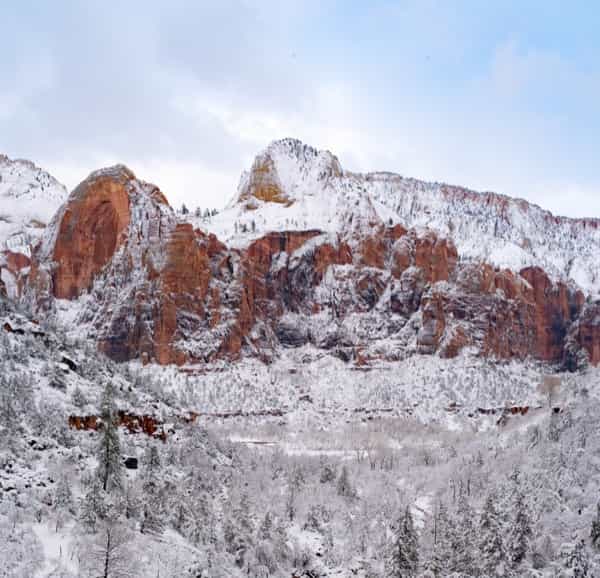 An incredible way to end the holidays
Zion National Park was an incredible way to end the holidays. I touched snow in December, something the majority of the country experiences but me living in California just doesn't. The National Park Service is something I really cherish and has made me really happy every time I visit one of our beautiful national parks. I've been to Yosemite National Park, there's also a photo story for that experience. I have also visited Sequoia National Park a few years back, I don't have a photo story for that trip, unfortunately. Below is a photo story of what to do in Las Vegas if you're not fond of gambling. I cover what to eat, what to see in in the strip, etc. All of these photos were shot on the Sony A7R ii and the Zeiss Batis 25mm 2.0f.