Monterey & The California Coast
Monterey is my hometown. I share my city from the perspective of a local.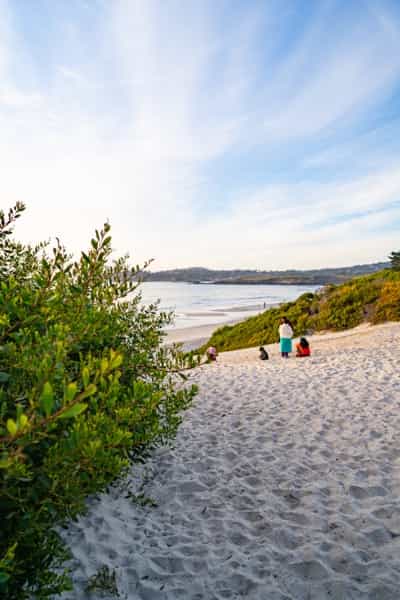 Monterey & The California Coast
Monterey to many is a travel destination but to me Monterey is home. I've lived here my entire life and I want to share Monterey from the perspective of a local. Monterey is small, you could walk from one side of Monterey to Pacific Grove in less than an hour and experience great coffee shops, amazing breweries and have dinner. I'm going to cover Monterey, Carmel by the Sea, and the California coast.
Must Dos: Captain Stoker, Aquarium, Alvarado and Highway 1
Sharing my favorite spots in town
In this photoset, I'm highlighting my hometown and the best places to visit while you're here. I have to start with Captain Stoker. If you're into specialty coffee, you cannot miss this shop. The people working behind the counter are awesome and the quality of the coffee is incredible. The aquarium is a must if you are here. Before updating this photoset, I hadn't been to the aquarium in about a decade. It has changed dramatically since the last time I was there. There are many places to eat and drink. If you are into craft beer, we have a lot of choices in Monterey. My favorite by far is Alvarado Street Brewing. They're a local brewery and their IPAs are remarkable. We also have Fieldwork from Berkeley and Dust Bowl Brewing Company.
Coffee & Craft Beer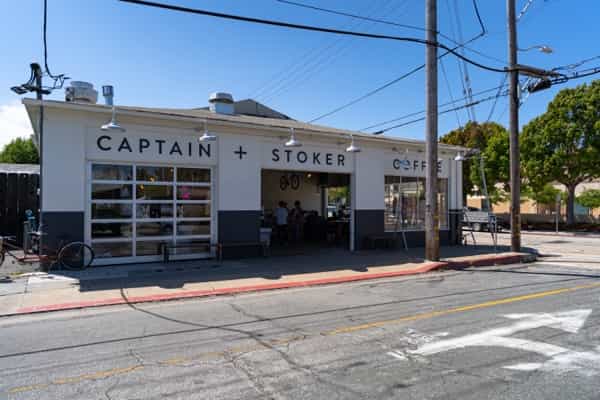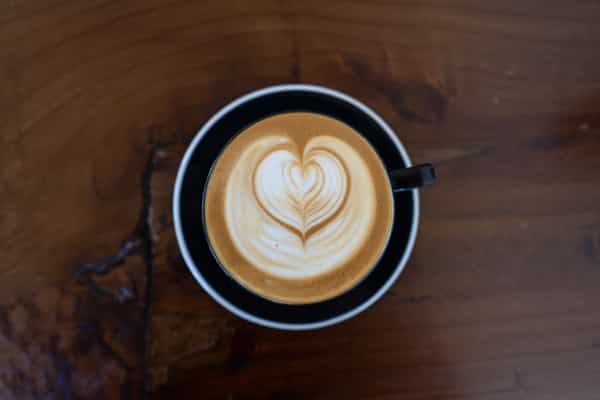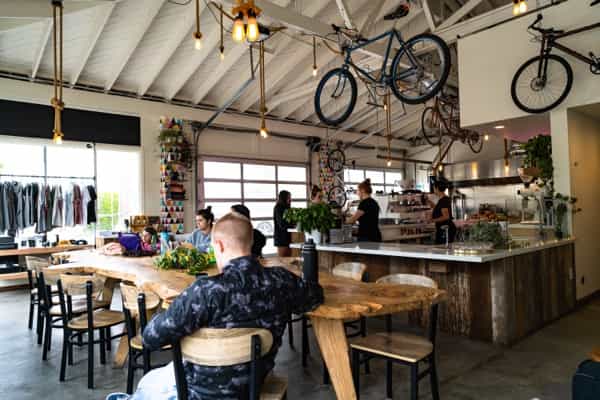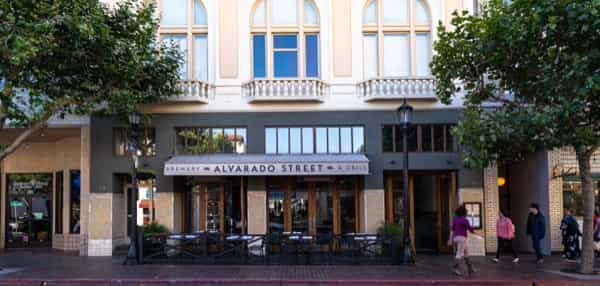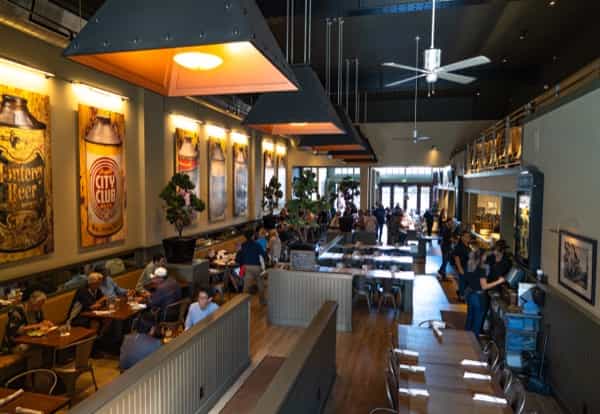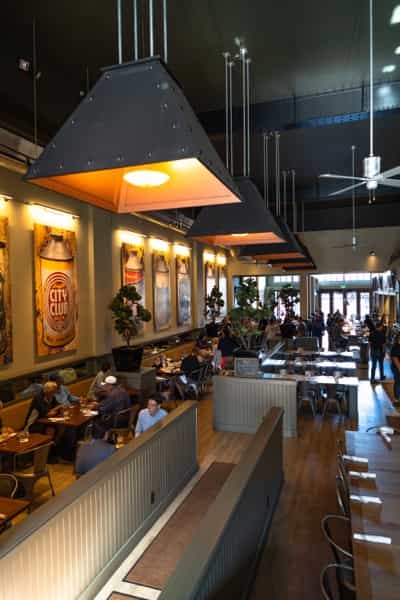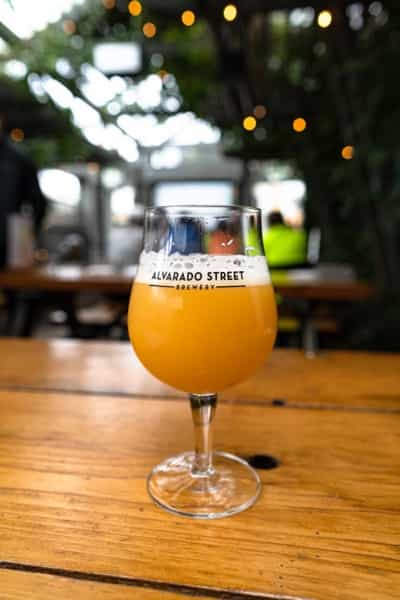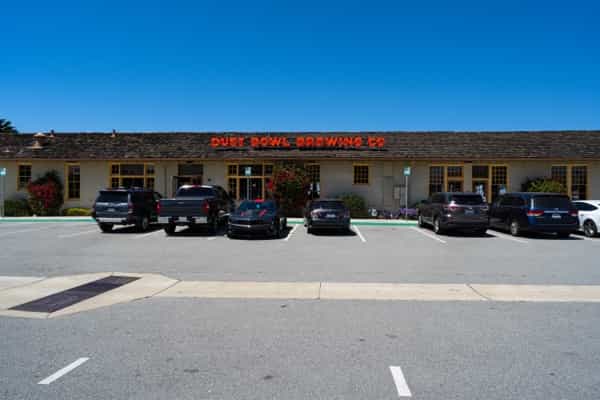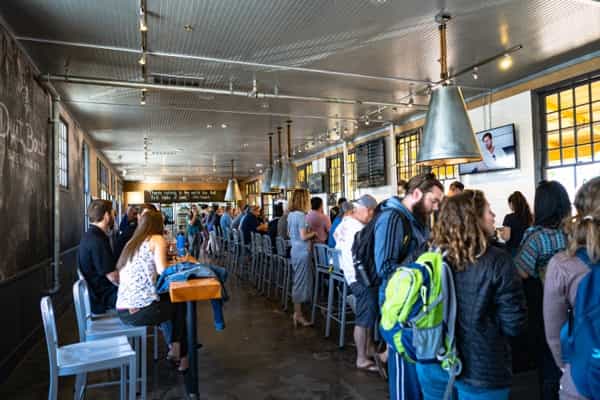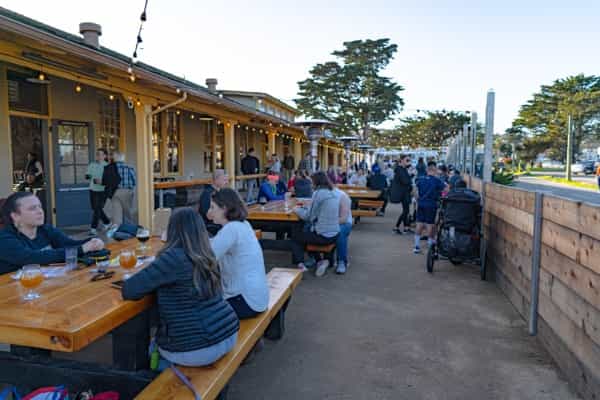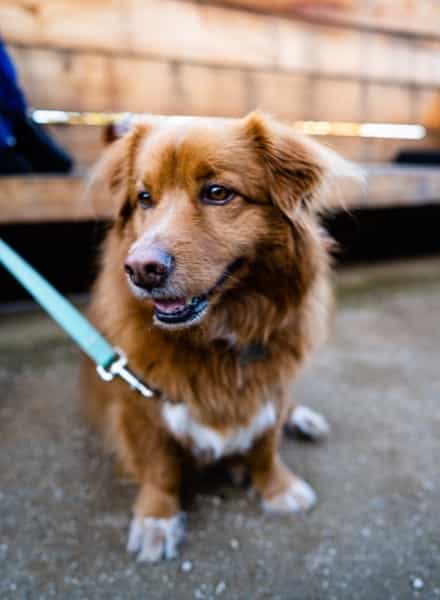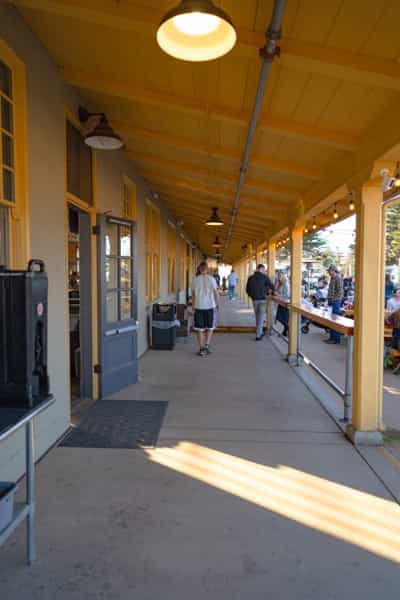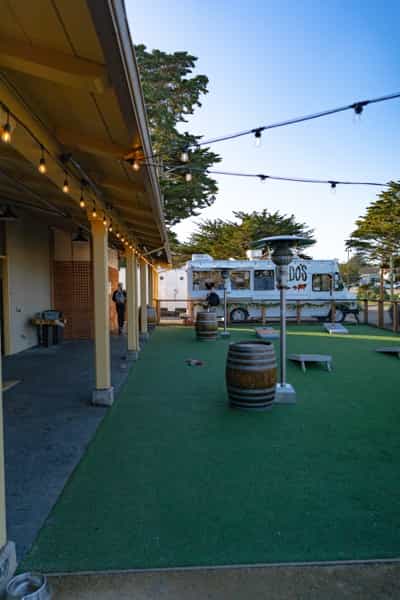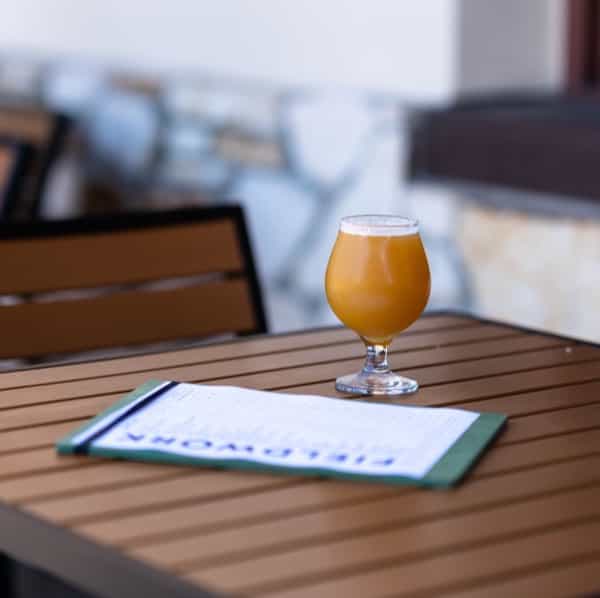 Monterey Bay Aquarium
✭✭✭✭✭ — A must if you are in town
Monterey Bay Aquarium
✭✭✭✭✭ — A must if you are in town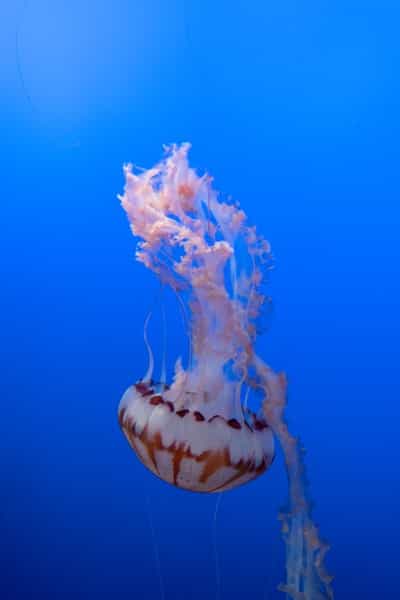 Going back after a decade
Part of updating this photo story meant I had to go back to the aquarium, something I hadn't done in about a decade. I believe the last time I went to the aquarium, it was part of a school trip. Going back after so much time made it special. I don't have a lot to say about the aquarium, it's a great local institution that does a lot for this city. If you are in Monterey, you should visit the aquarium. It's $50 per person and I think the price of admission is very fair. As far as parking goes, park in downtown Monterey and take the free shuttle to the aquarium. The shuttle runs every day during the summer and on weekends after labor day.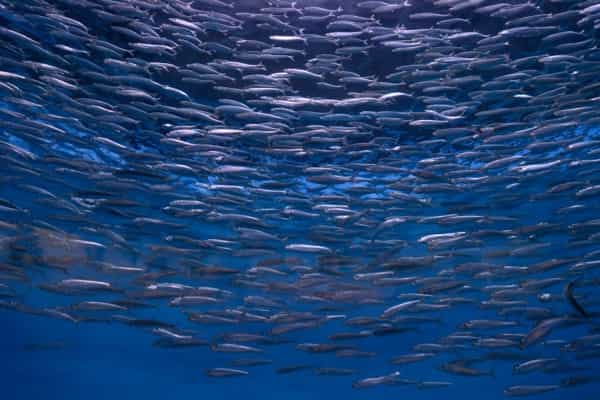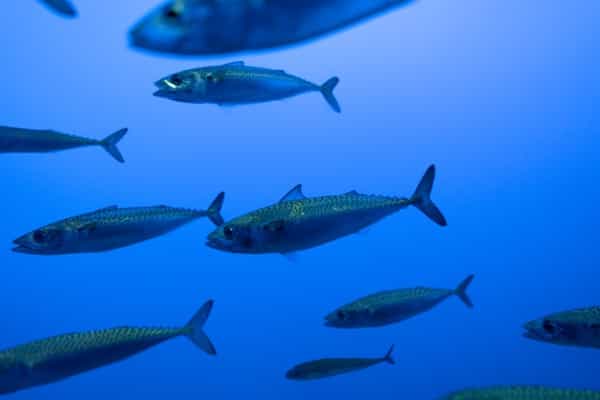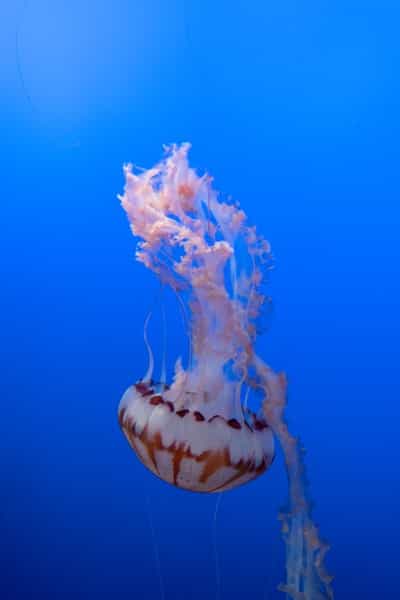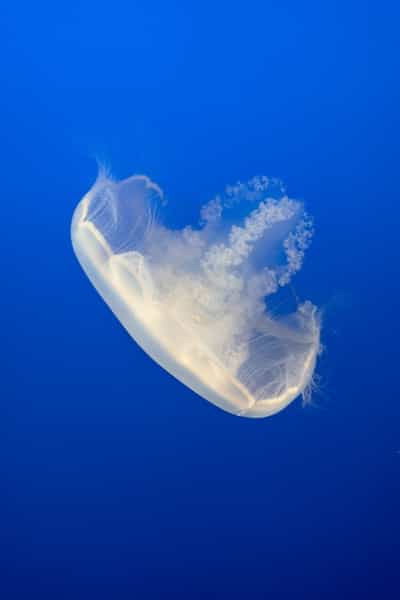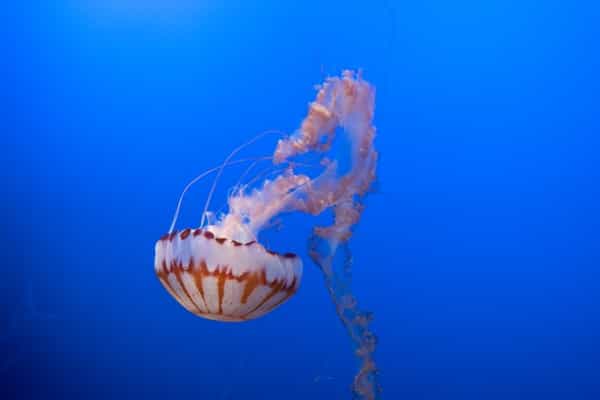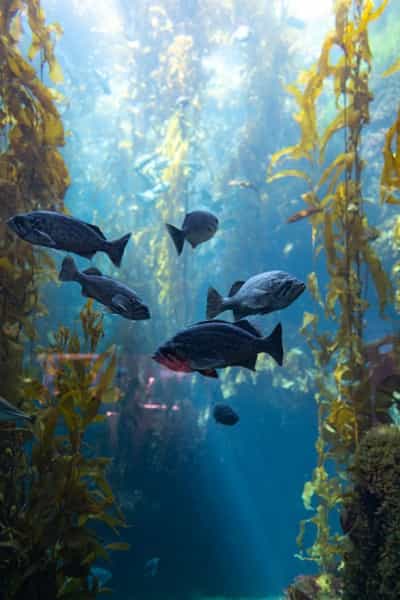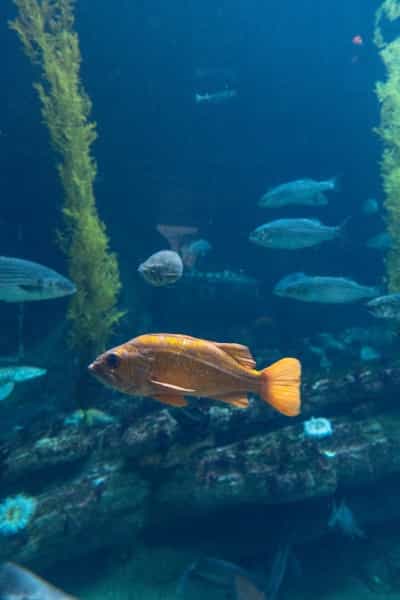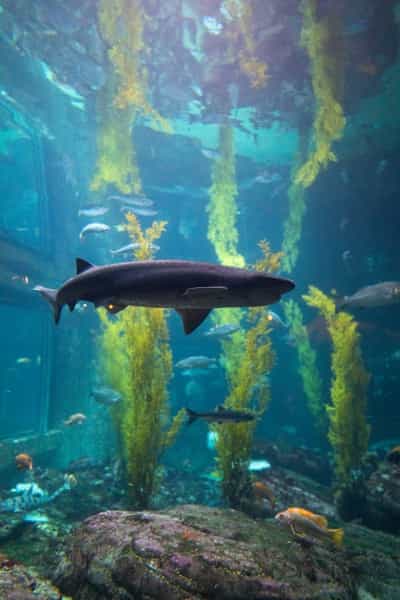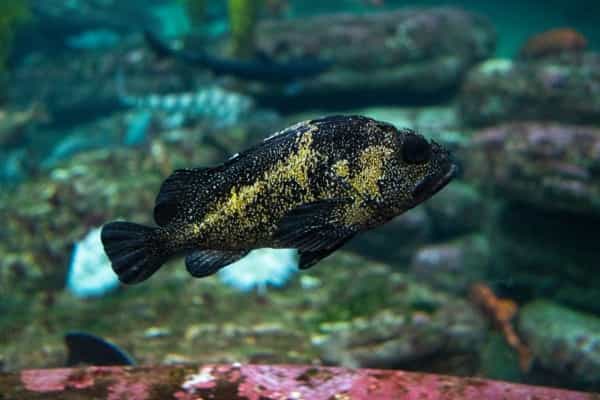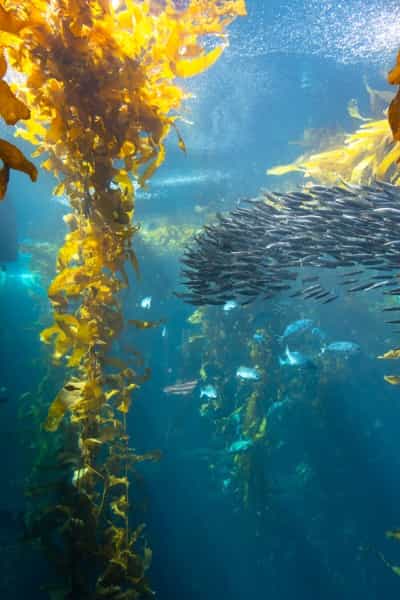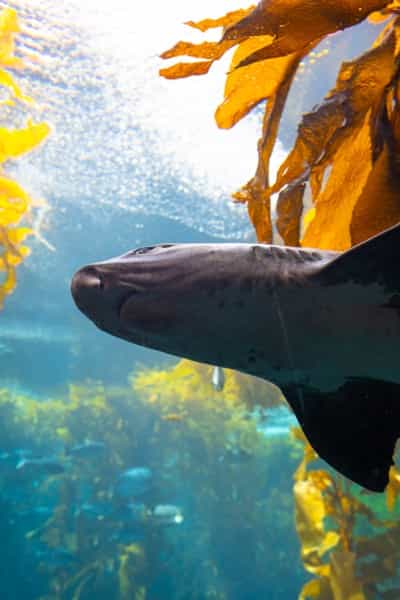 Fisherman Wharf
Very touristy but a great place to walk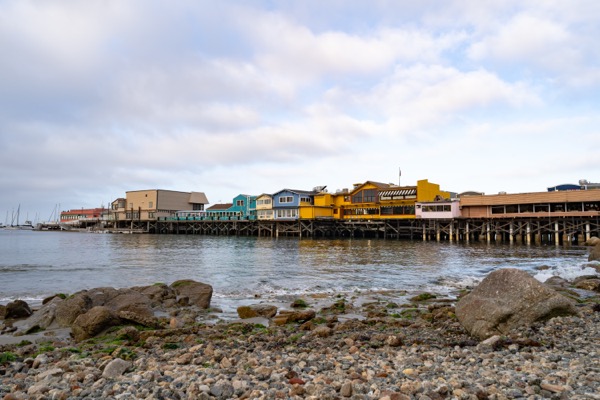 The wharf is touristy
The wharf is fine for a walk but I would not buy anything there, specially food. Locals don't buy clam chowder here, and neither should you. The origin of tours here is okay, though. Whale watching tours leave from the wharf and it's generally a good value. Near the wharf there is Monterey Beach, a really nice, calm and clean beach. If you want to experience the beach, this is the one.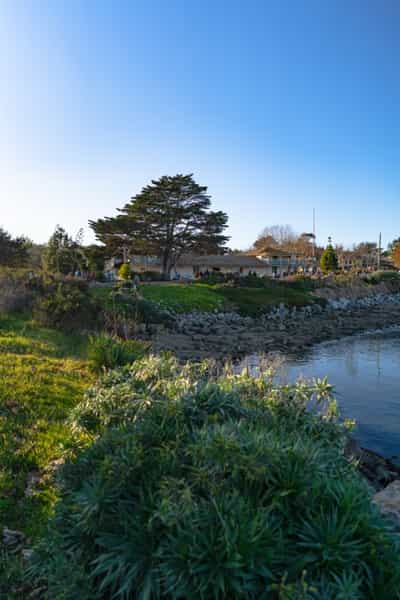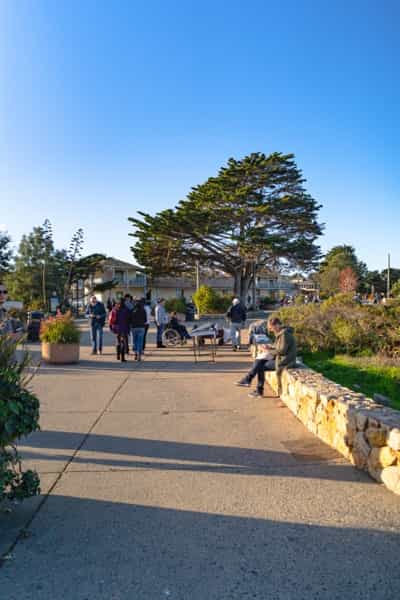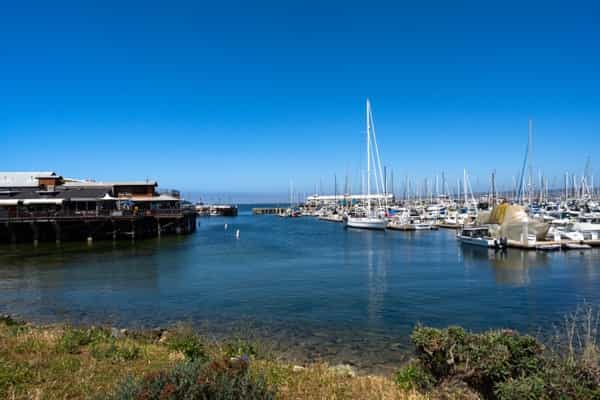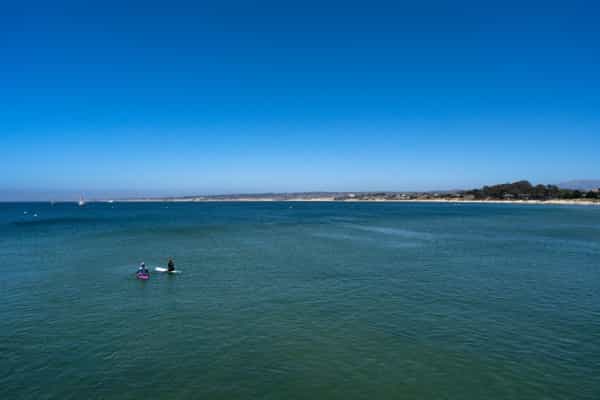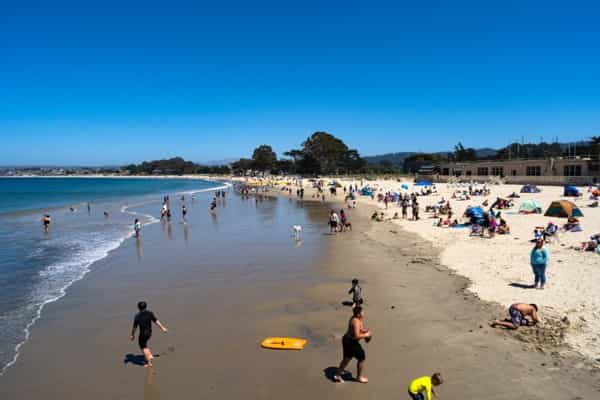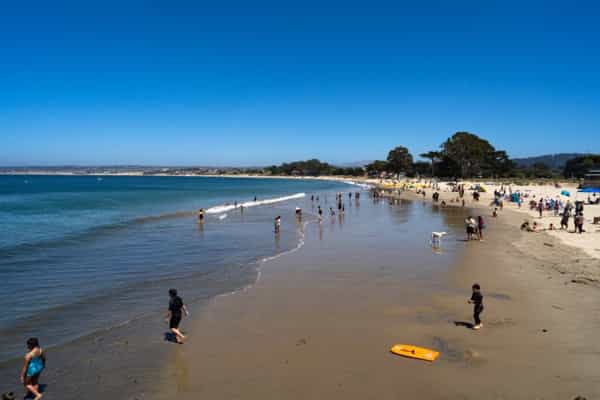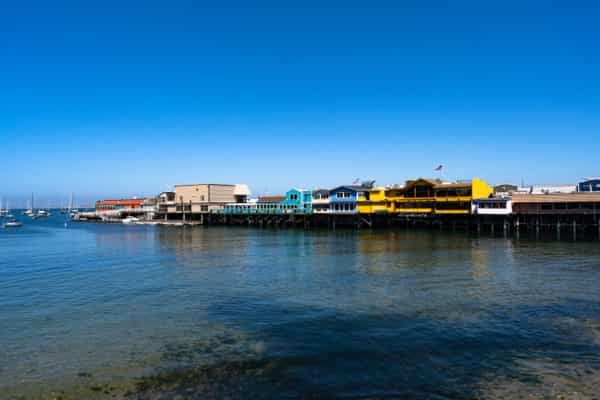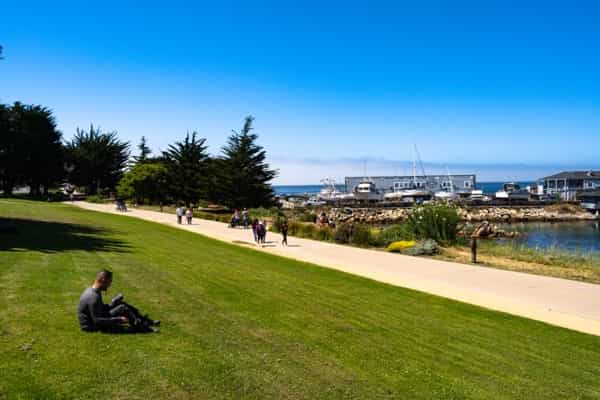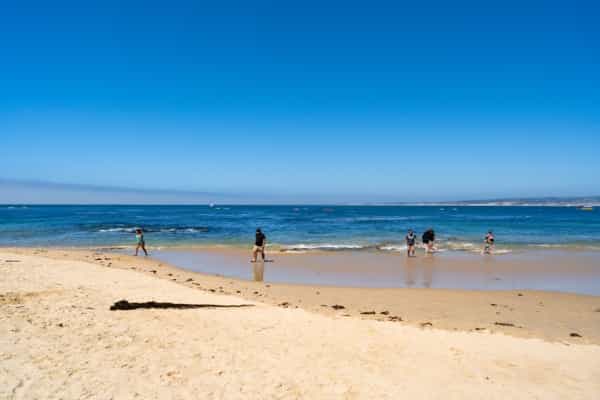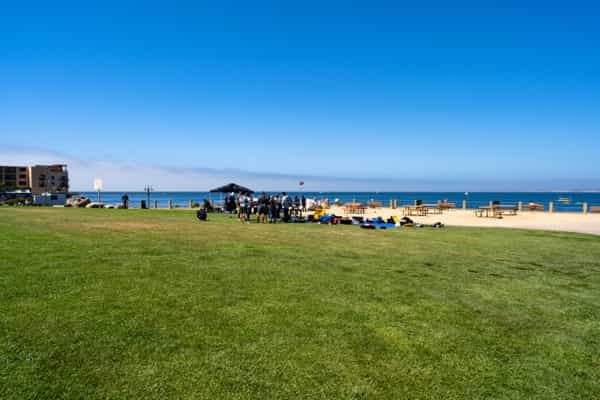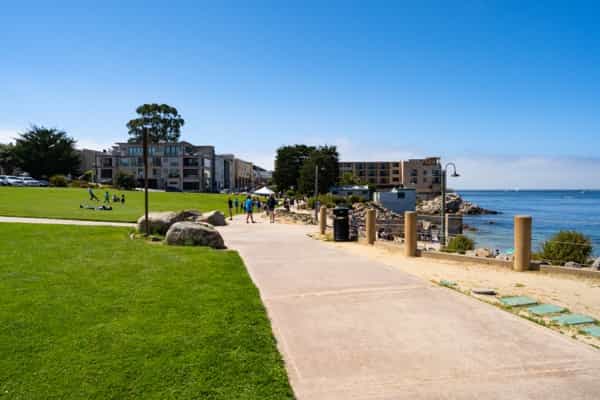 Carmel by the Sea
Beautiful town with a vibrant downtown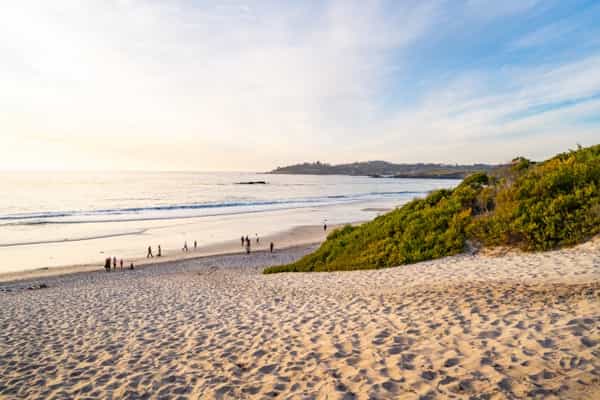 Carmel by the Sea
Beautiful town with a vibrant downtown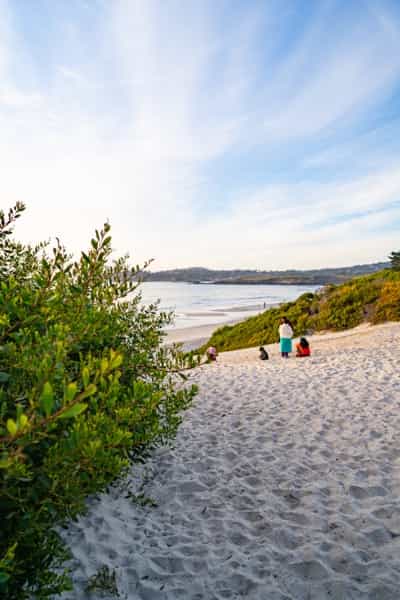 Carmel by the Sea
Carmel by the Sea is a small town outside of Monterey. Carmel is small but it has a lot to offer. The best part about Carmel is the great restaurants and the many places to sit down, enjoy a bottle of wine from the area and have a conversation. The weather in Carmel is very much like that of Monterey or San Francisco, so bring a jacket because it does get chilly at night. I always like to mention parking in all of these posts because I feel it's important. Parking in Carmel is really bad. The easiest way to get a spot is to go into the garages owned and operated by the city and park there, as the street is often packed throughout the day. If you want to avoid crowds, come during the week as it's less hectic.

Prices in Carmel are about average for the area. If you're going to sit down at a restaurant with a partner, expect to spend at least $100.00 USD.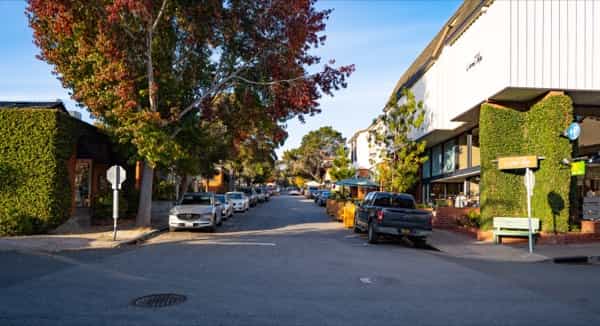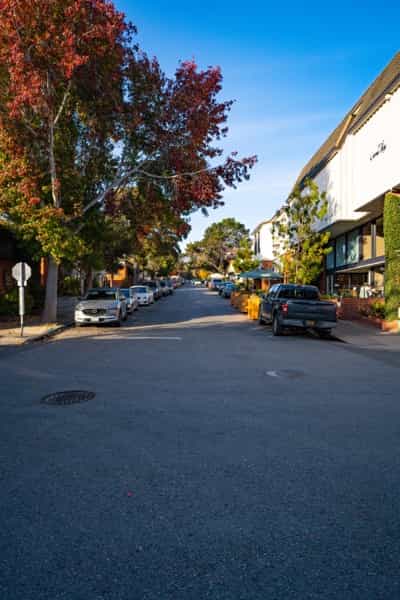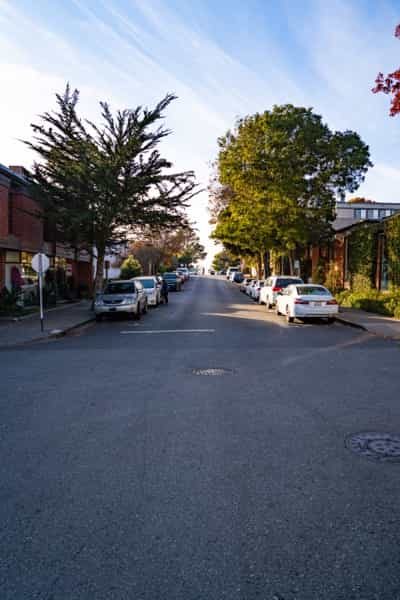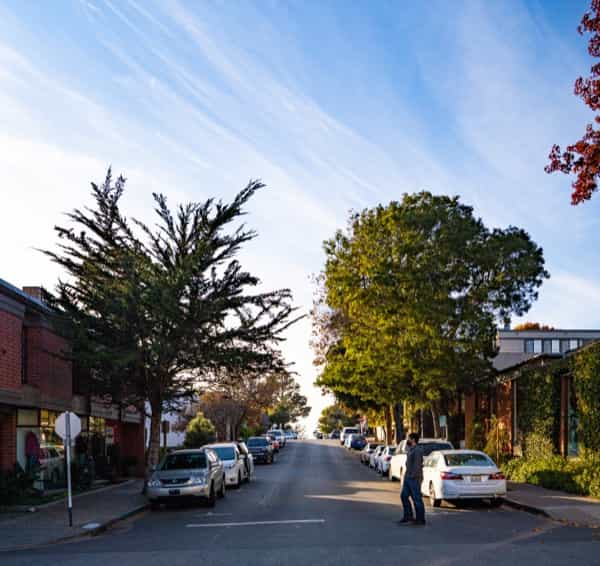 Downtown Carmel
Carmel is a small town of 4,000 people, so downtown Carmel is where all of the shops and hotels are located. I suggest you spend the night in Carmel, as there's a lot of activities that involve alcohol and it's best to stay safe. To start the day, Rise and Roam is a great place to get a pastry and coffee. For lunch, I recommend Alvarado St Brewery & Bistro in Carmel. Their main location is in Monterey but the location in Carmel has a different menu that is more tailored to the Carmel visitor. Their menu is great and their beers are even better. A solid place to have a few drinks and an appetizer. The great part about Carmel is that it's small. You could have a beer, walk 10 minutes and you're on the beach.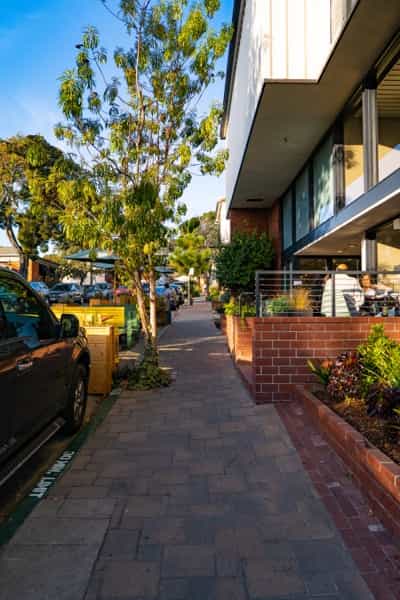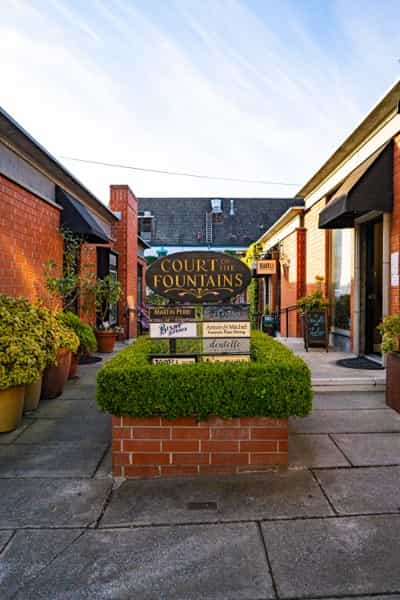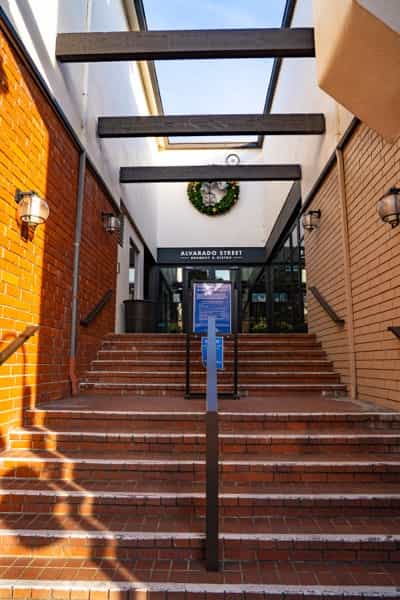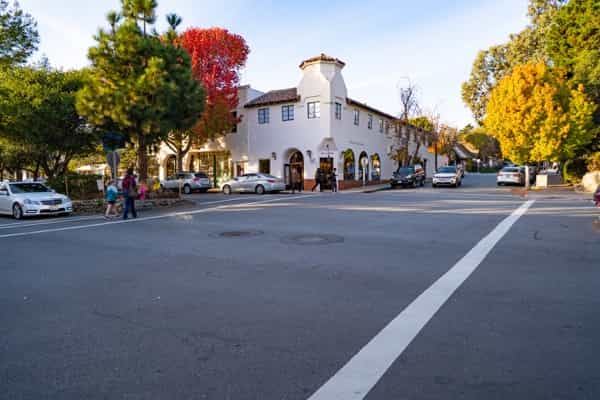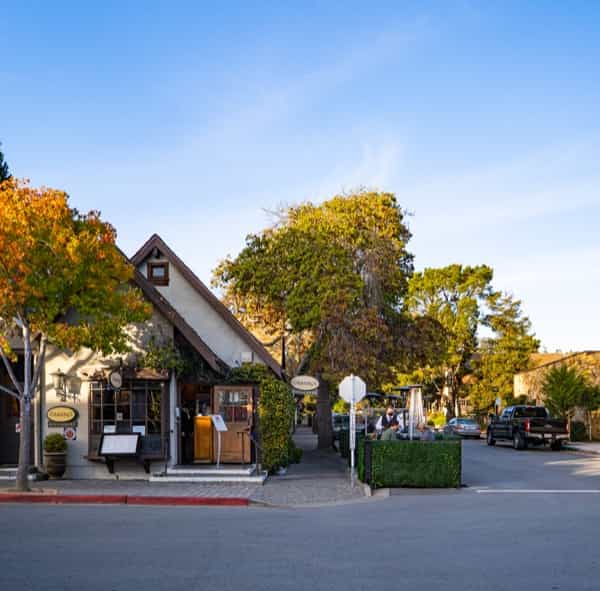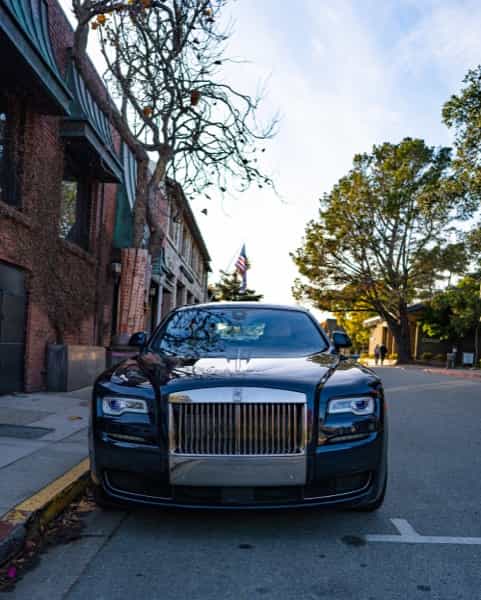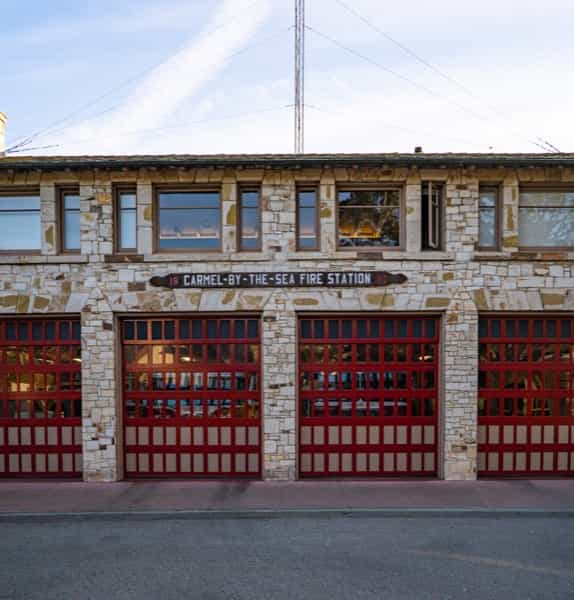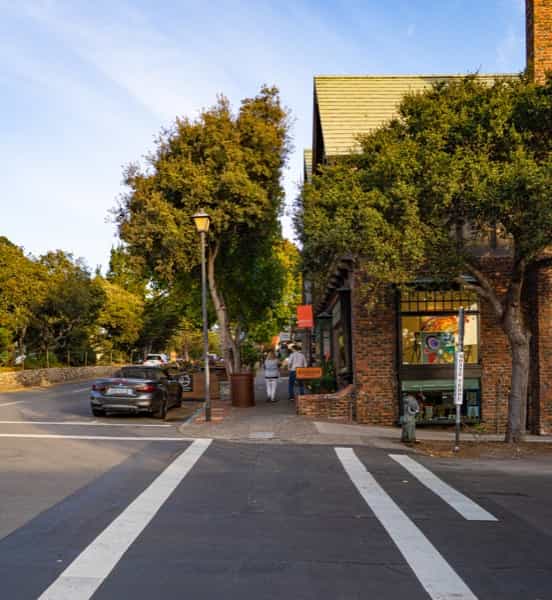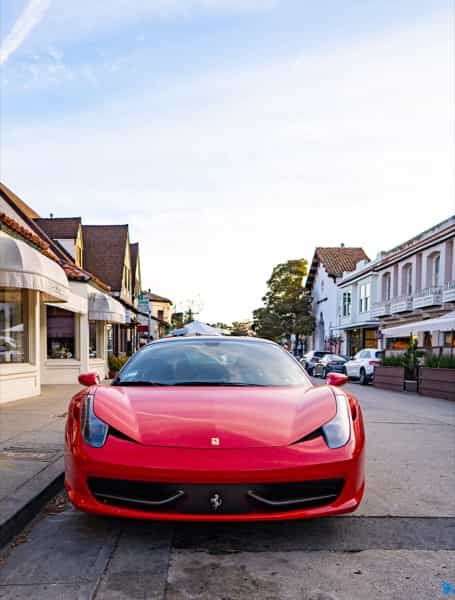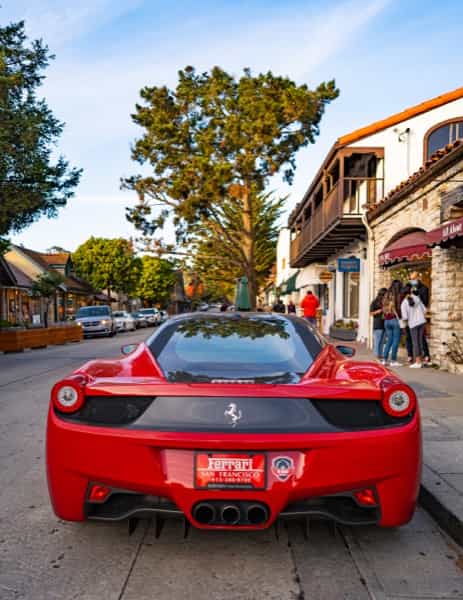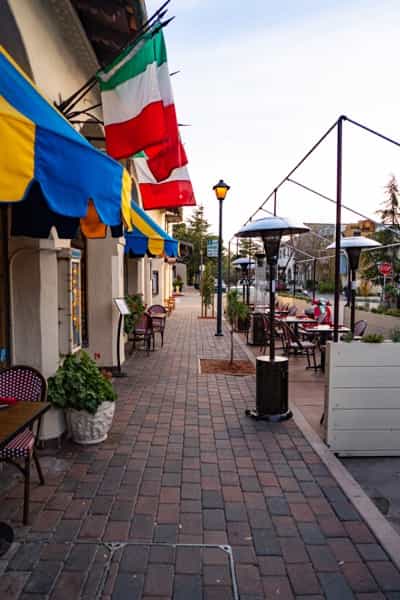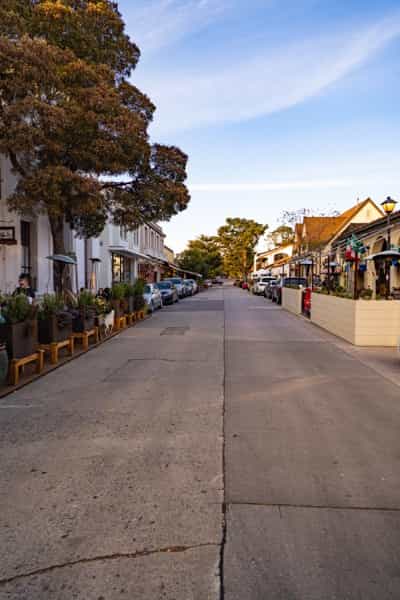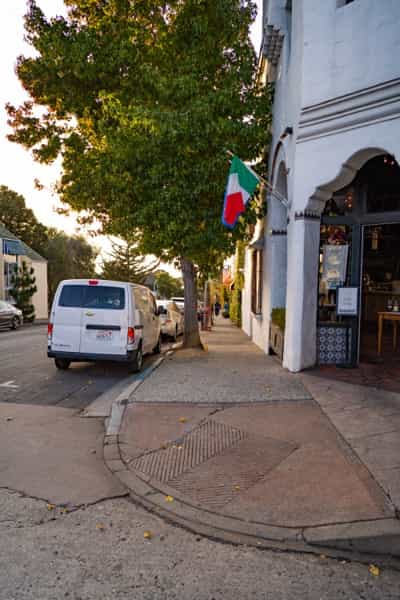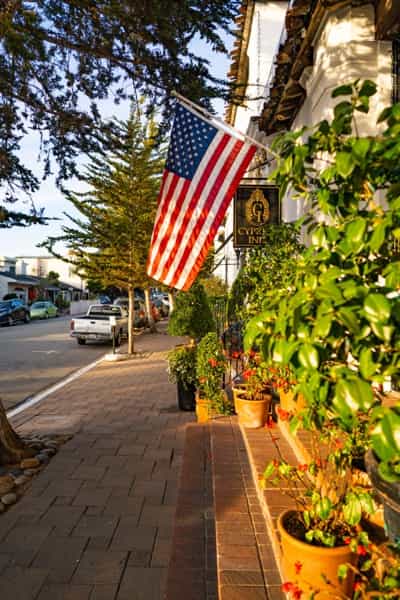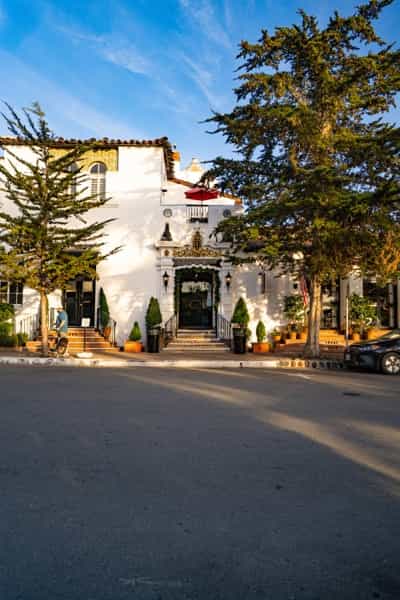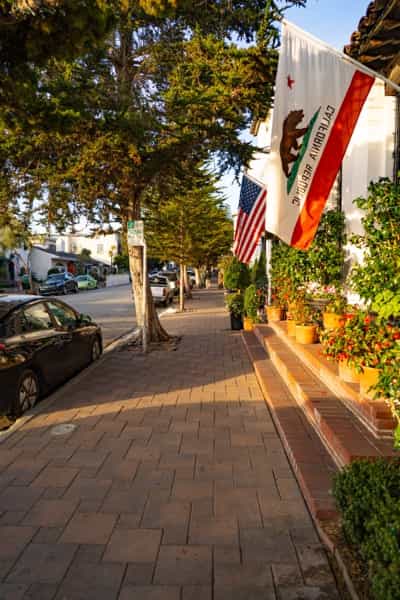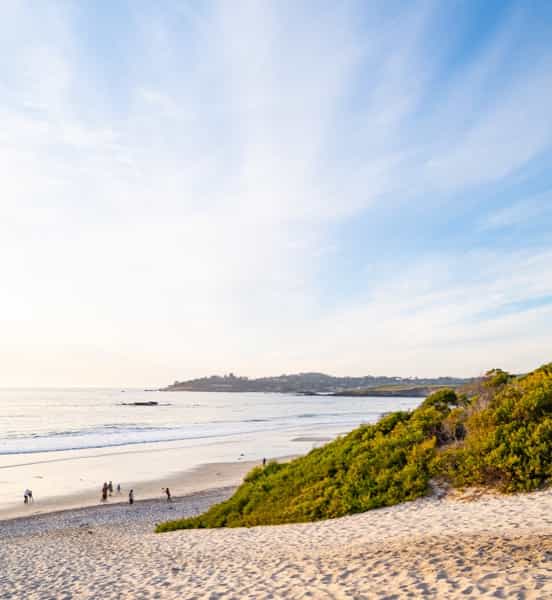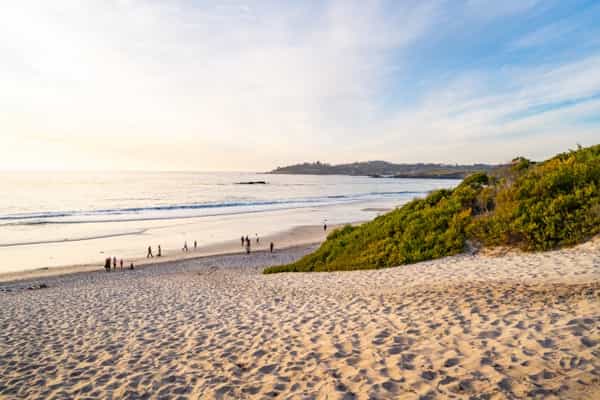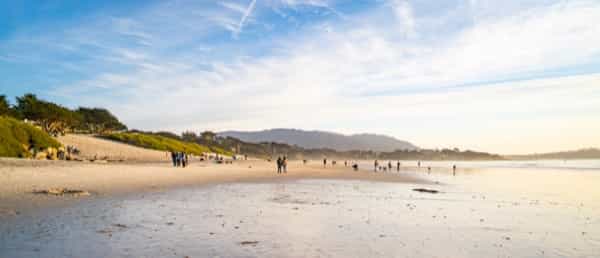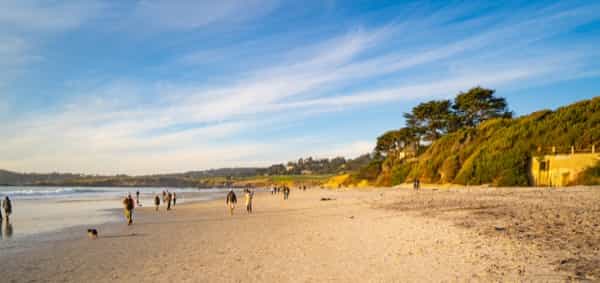 Dinner at La Bicyclette Restaurant
Dinner is the best part and there are a lot of restaurants in Carmel that have great menus and lengthy wine lists from the area. La Bicyclette Restaurant is an excellent restaurant with its speciality in European cuisine. I ordered a margherita and took home an excellent bottle of wine. I recommend Maddie - Cabernet Franc - Central Coast.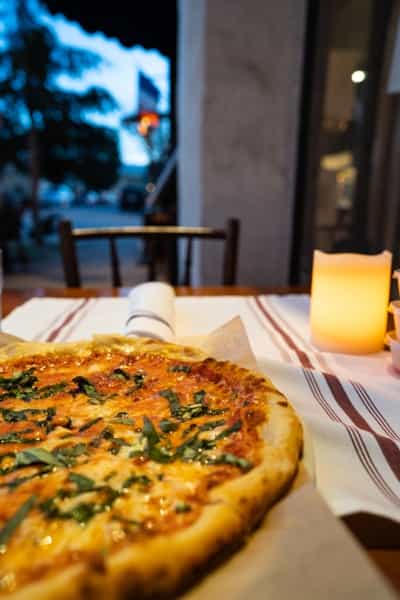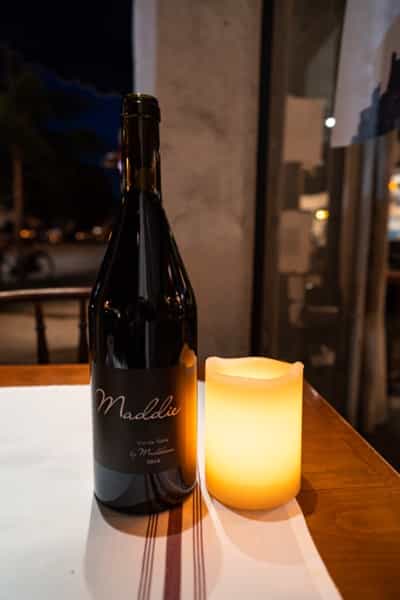 Pacific Grove
Gorgeous town by the coast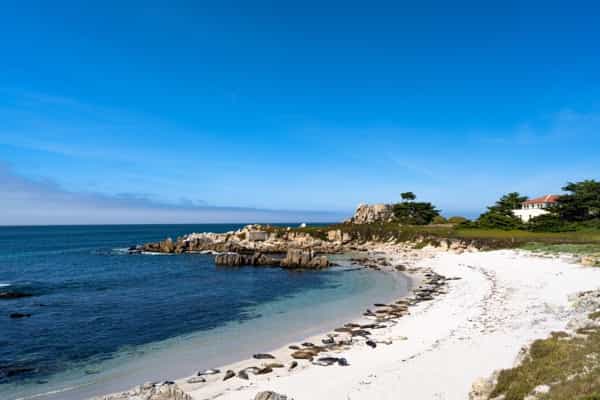 Pacific Grove
Beautiful small town next to Monterey. A lot of fantastic dining options in PG.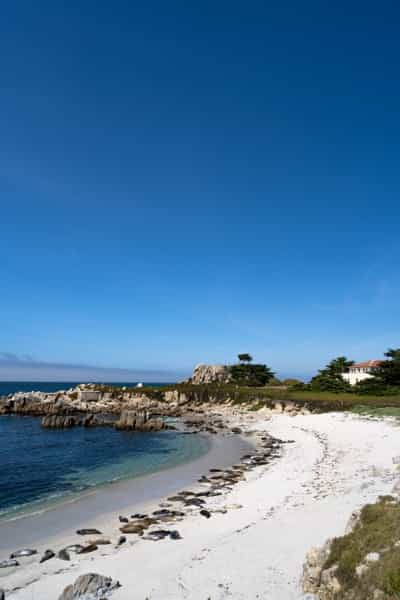 Pacific Grove
If you are in Monterey, you have to visit Pacific Grove. PG, as the locals call it is a small and quiet town next to Monterey. PG doesn't have a ton going on, it's small and very quiet. Lovers Point is a beautiful area to sit down and enjoy this stunning area. There is a bike path / pedestrian walkway to reach Lovers Point from Monterey. I routinely go for walks there or take my road bike to Pebble Beach through that path. It's stunning.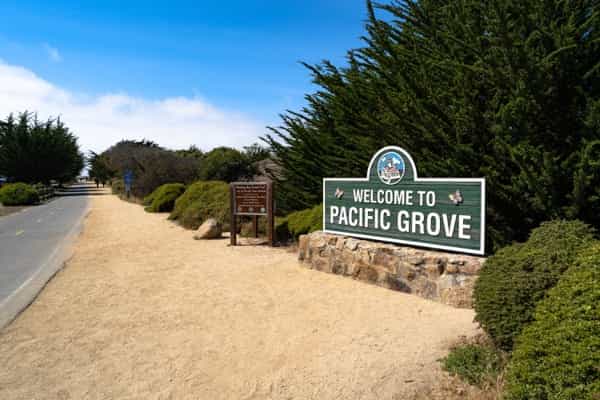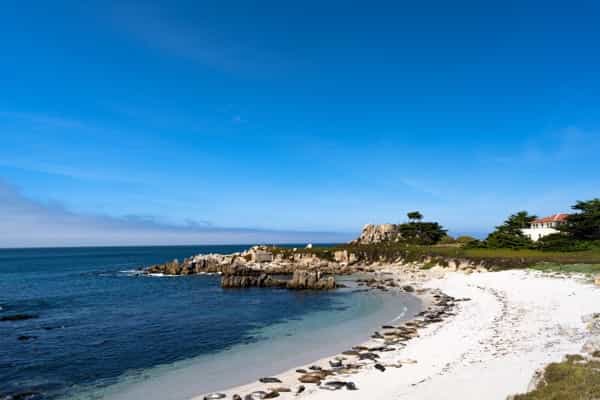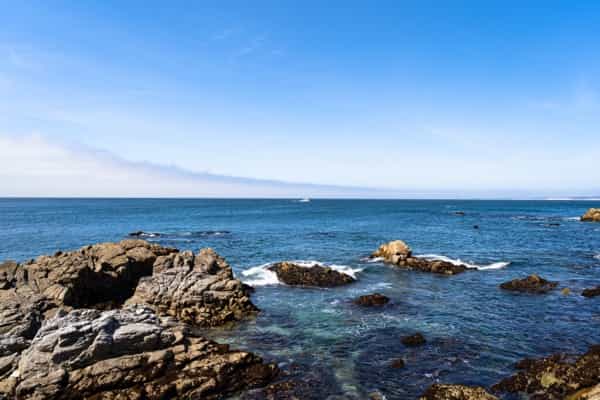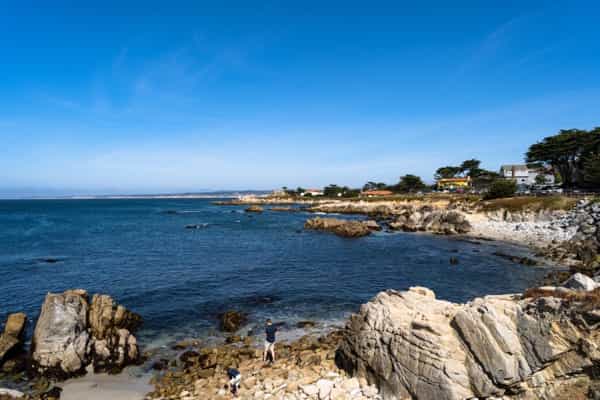 Big Sur
A must if you're in Monterey
Visiting and respecting Big Sur
If you're reading this or thinking of coming to Monterey, please do come. However, I'd like to share some sentiments expressed by the community of Big Sur. Big Sur is their home and they have a voice. Recently the people of Big Sur have grown frusturated with how tourists treat their home. Remember that Big Sur is an actual town with a post office. People live there and they all commute to Monterey and the surrounding areas for work. Don't stop in the middle of the road to take selfies and back up traffic for miles. Yes, people do that. It's specially bad in the summer and during the weekends but just be mindful. As to what you can do in this area, just keep scrolling on this site.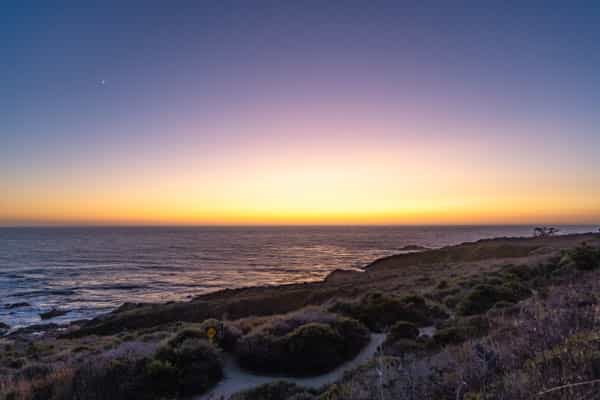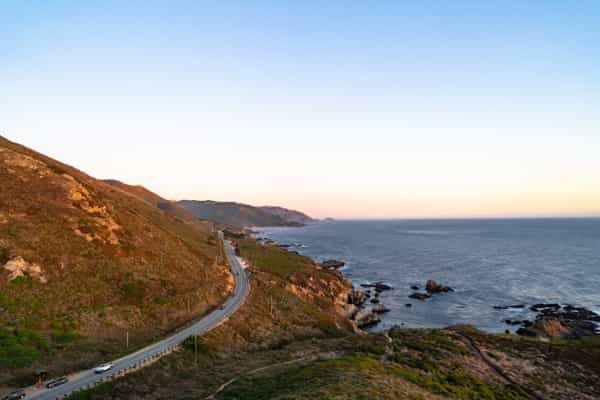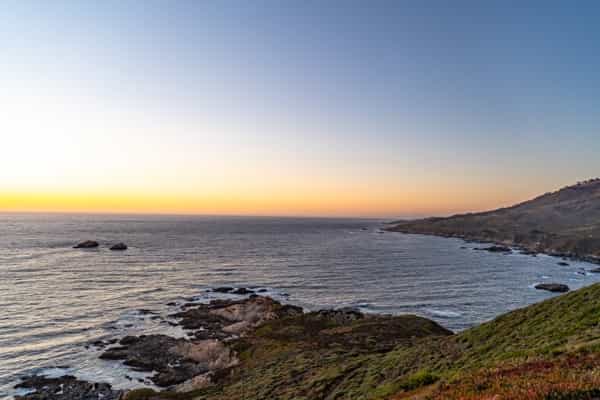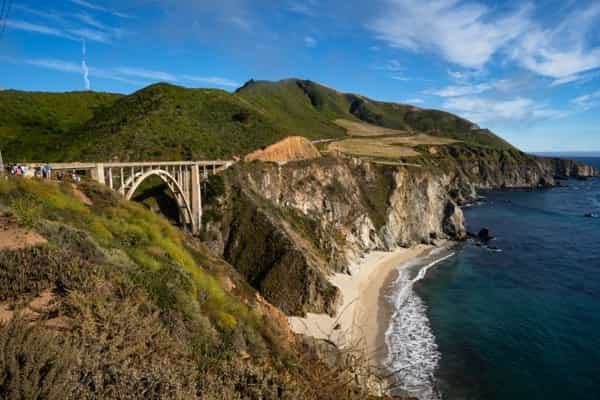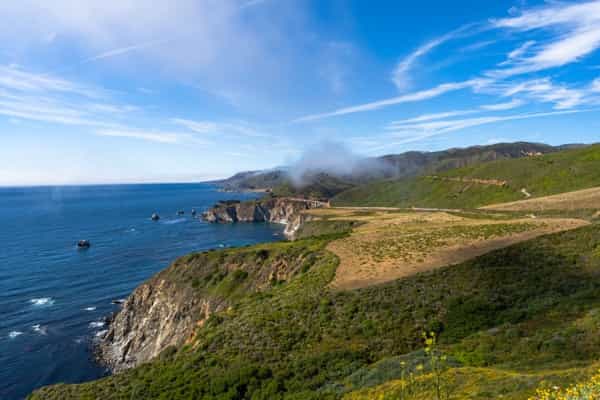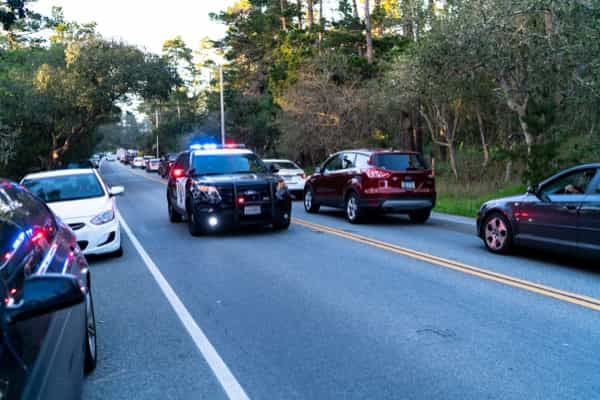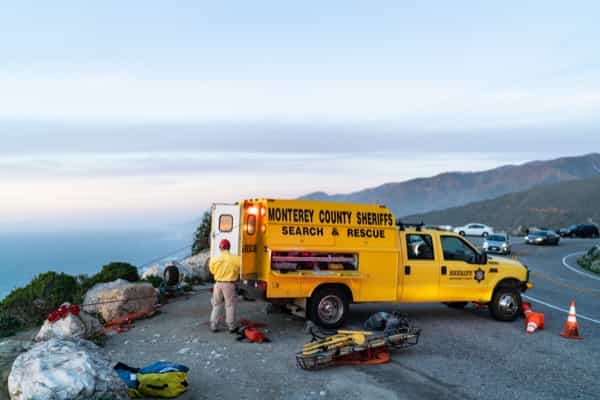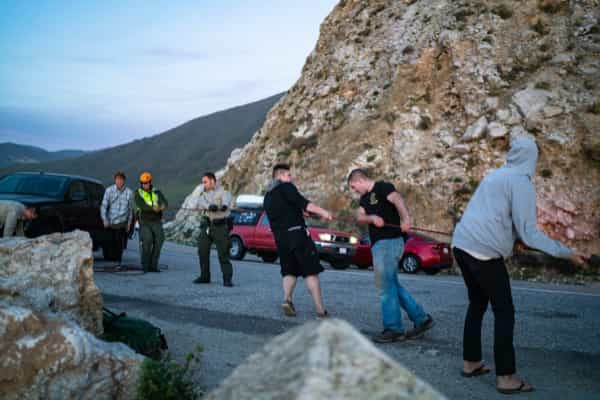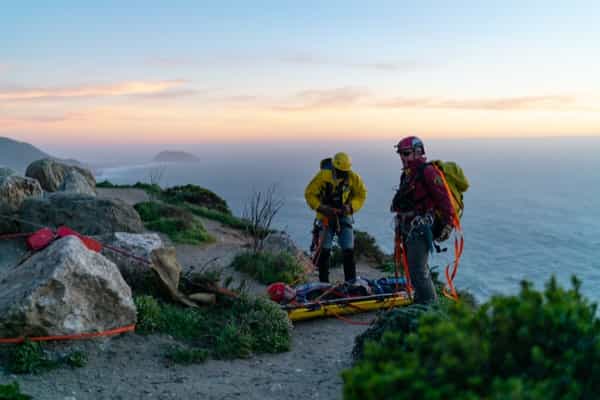 McWay Falls
One of the many spots worth stopping for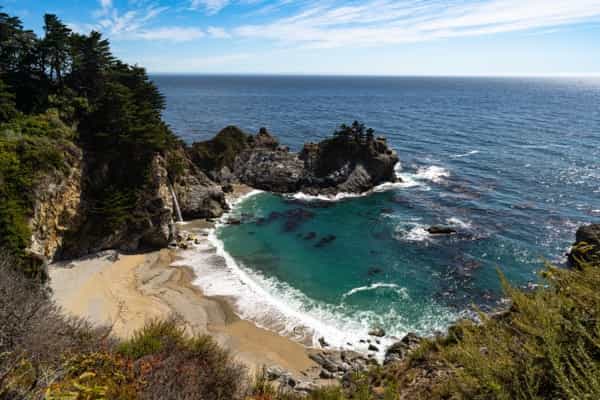 McWay Falls
If you're driving on Highway 1, this is a stop worth doing.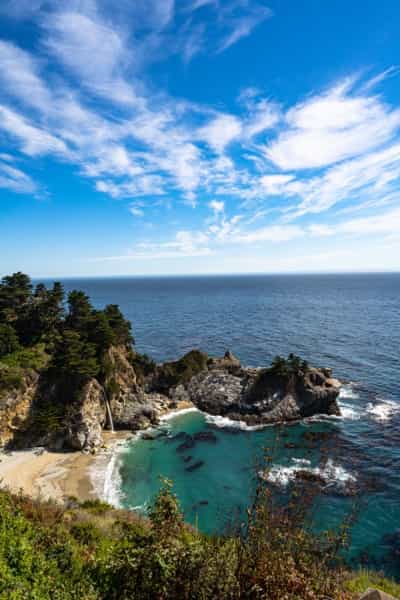 McWay Falls
Chances are, you have seen McWay Falls on Instagram before. This is located on Highway 1, after passing Pfeiffer State Park. This is worth a stop if you're coming to Monterey through Highway 1 from Los Angeles. I always like to mention parking, as boring as it is because it's useful to know. You can park near the edge of the road, there's usually space but this varies of course. If you can't find parking, you can go into a designated space and park. The State Parks Service charges $10 to park inside the space.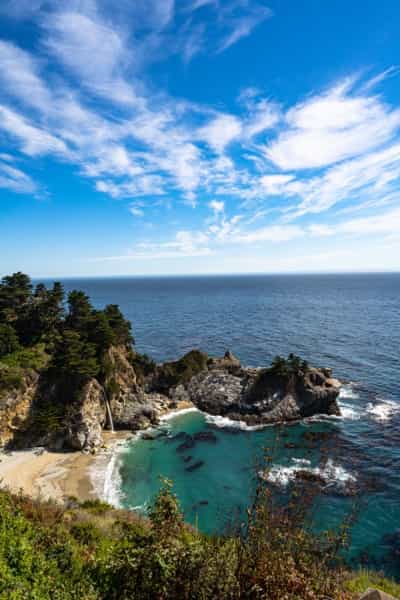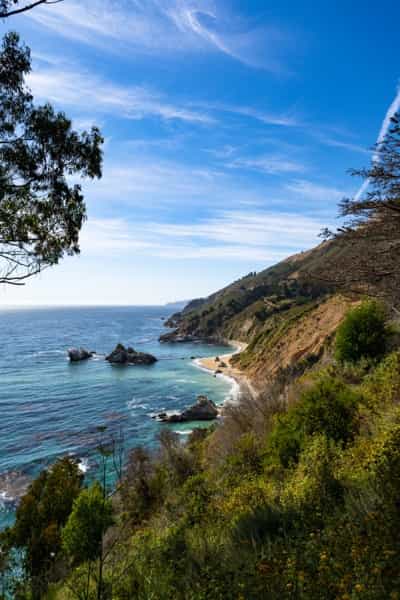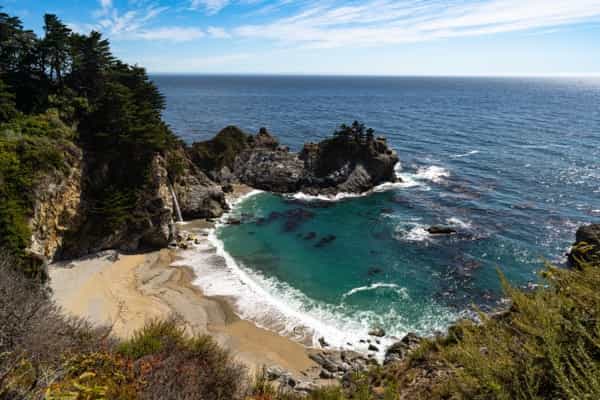 Highway 1
Yes, it's now open. It's a real beauty.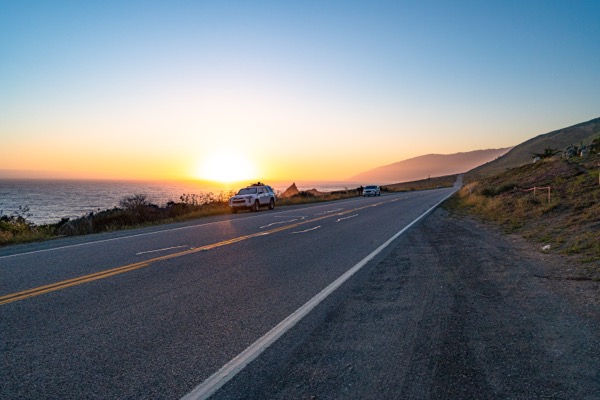 Highway 1
Yes, it's now open. Drove from SLO to Monterey through Highway 1.
Highway 1 is Open
Highway 1 runs along the gorgeous California coast. A few years ago we had really heavy rain and there were mudslides and a bridge was decommissioned. The news about Highway 1 being closed went far and wide and people have this assumption that Highway 1 is still closed. Highway 1 is open, come and enjoy the absolute beauty of the California coast.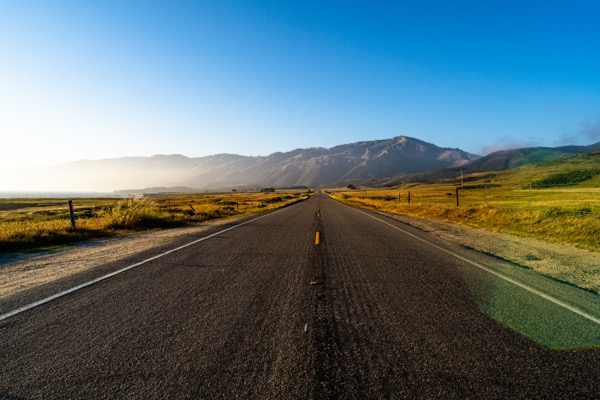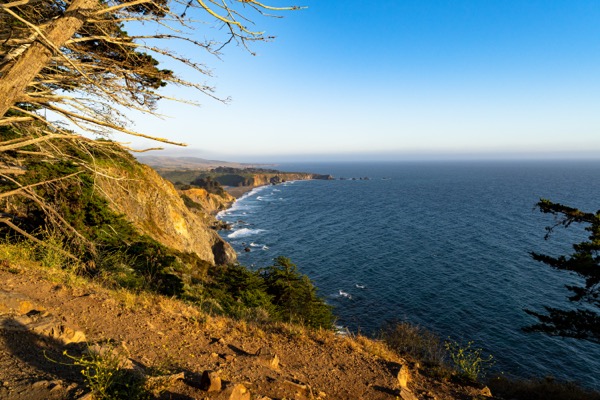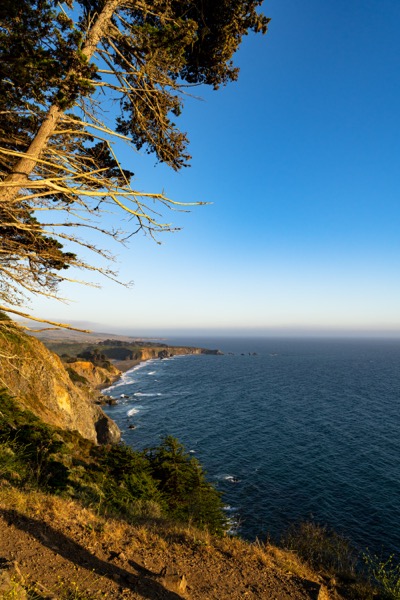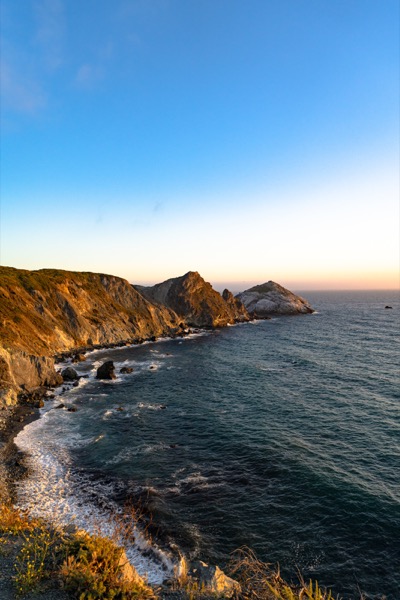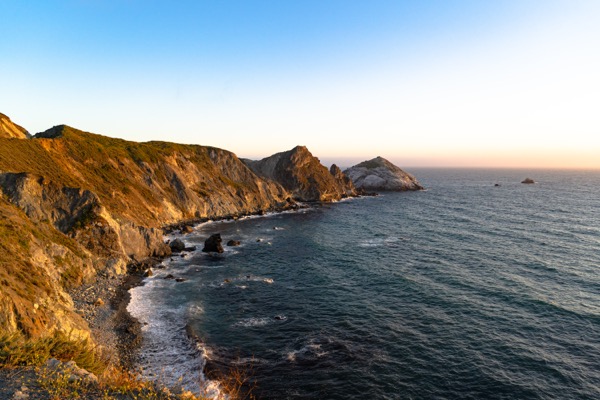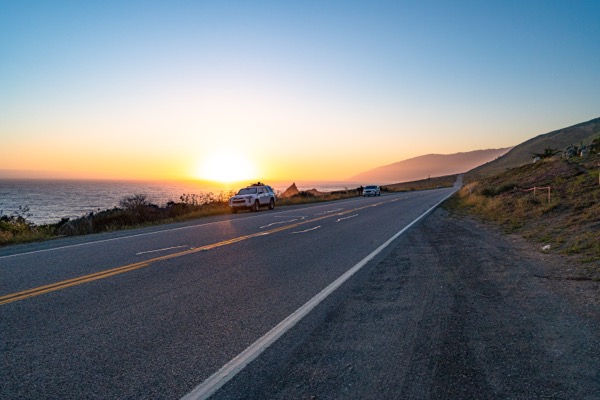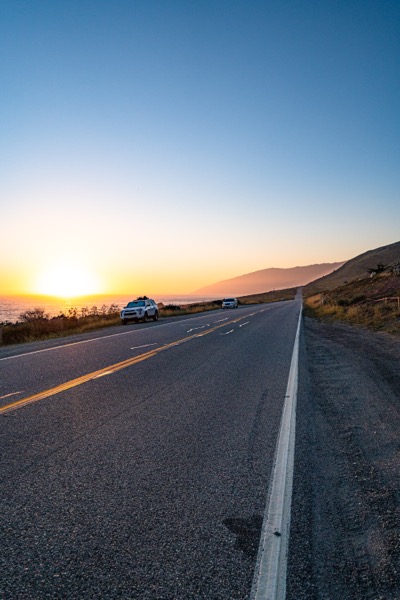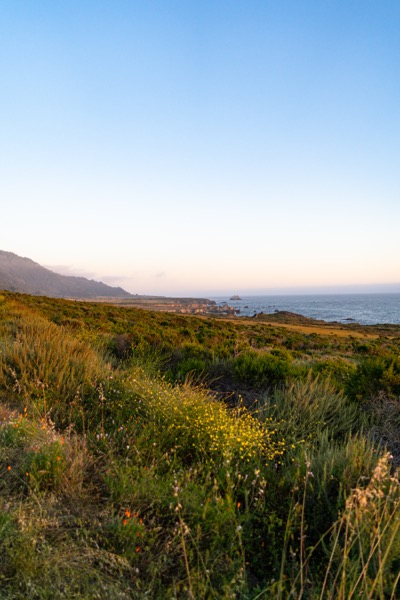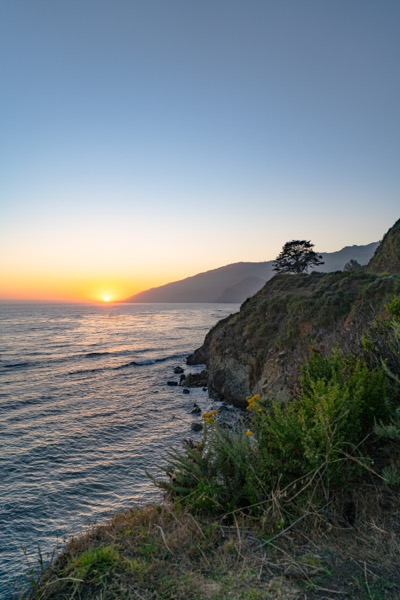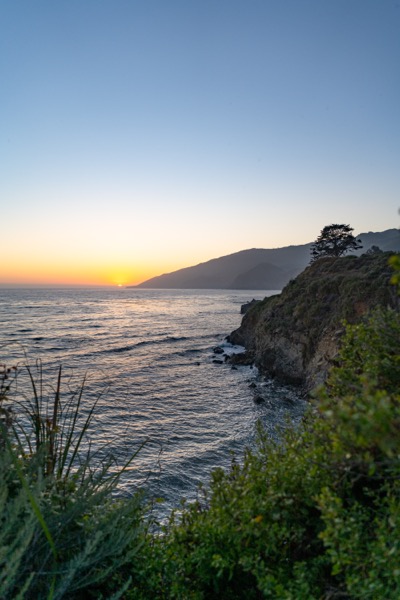 Conclusions
Updating this photo story was a must for me, personally. The older I get, the more I realize how special this place is. I want to show my hometown in the best possible way and I hope this convinced you to come here for the weekend.