Japan
Exploring Tokyo, Kyoto, Osaka & the surrounding cities | June 2023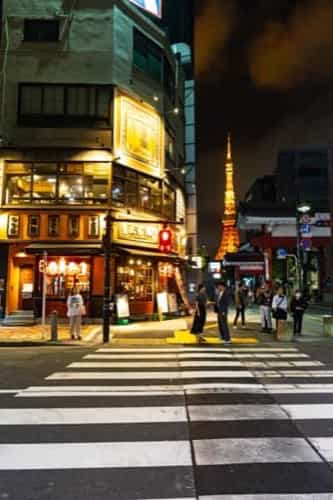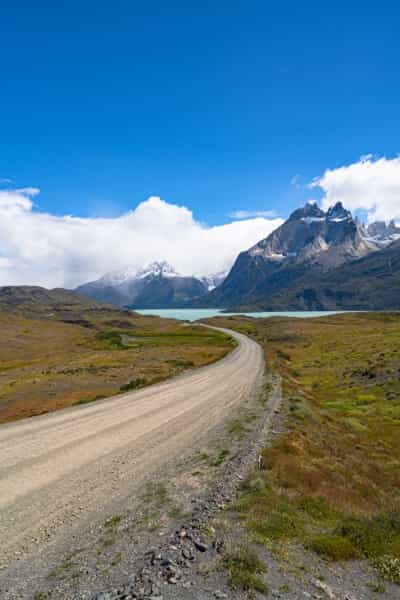 Japan
Traveling to Japan was my opportunity to explore a new continent. Europe is a majestic continent and remains my favorite part of the world. However, it was time to branch out and explore a new world. I enjoyed my time in Asia, as I visited Japan and Singapore. Both countries were incredible, demonstrating richness in culture and cuisine.
Exploring Tokyo, Kyoto, Osaka & the surrounding cities | June 2023
The order of the trip
I tend to document my trips in order. However, I'm changing that for this photo story. I'm going to document it in the order of what I enjoyed the most. I preferred Kyoto over Tokyo, and I enjoyed Tokyo over Osaka. This is the order for this trip. Tokyo was incredible but it was big. I enjoyed Tokyo but the weather wasn't amazing while I was there. Kyoto was incredible, the weather was fabulous. Kyoto is more traditional and has more of an architectural identity, compared to Tokyo for example. Osaka was my least favorite and it was also the dirtiest city in Japan.
Kyoto, Japan
My favorite city in Japan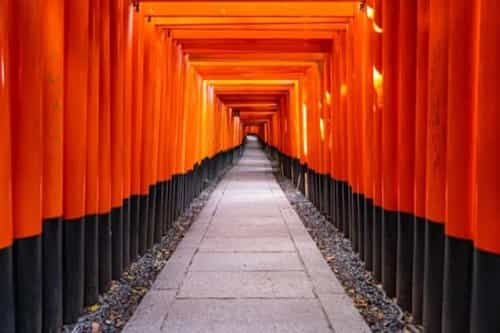 Kyoto, Japan
Kyoto was my favorite city in Japan.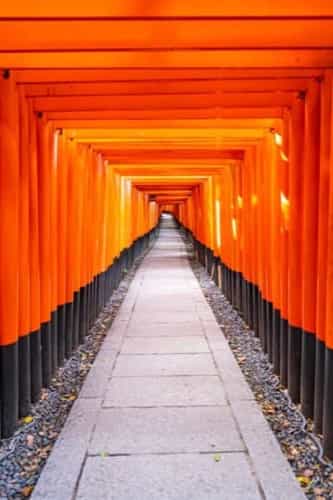 Kyoto
My favorite city in Japan
I visited the bigger cities in Japan, but I also visited Nara, Hiroshima, and Kobe. I enjoyed Hiroshima and it was among the most impactful cities of the trip. However, Kyoto is stunning. It has an architectural identity, something that was missing during most of the trip. Most of Japan doesn't have a unique identity to its architecture. This isn't true in other parts of the world, like South America or Europe. Kyoto however is the exception and from an architectural perspective, Kyoto shined.

Kyoto was also smaller and I felt like there was more to do. I visited the Arashiyama Monkey Park Iwatayama, the bamboo forest, Fushimi Inari Taisha and Hanamikoji Street. I also dined at an incredible restaurant called 大力邸.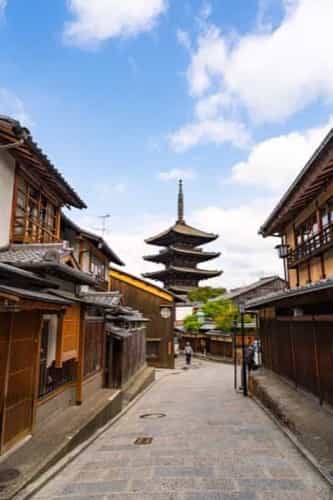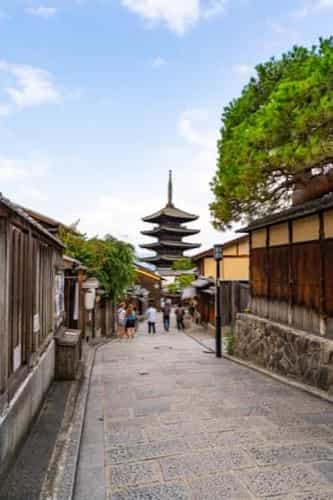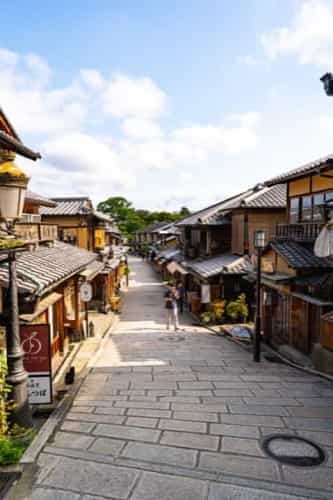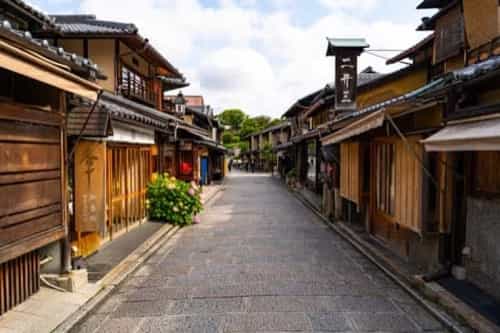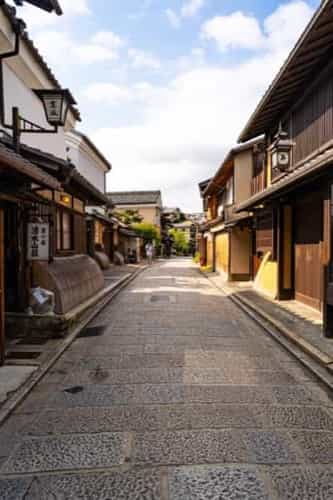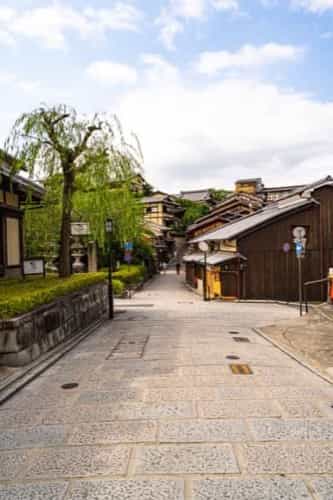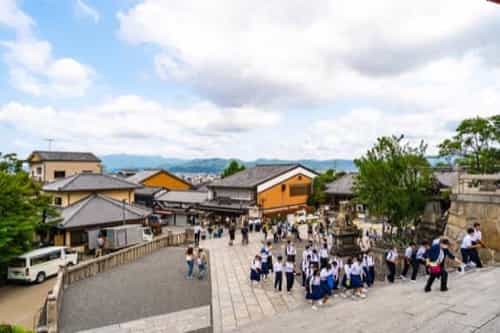 大力邸
⭑⭑⭑⭑⭐︎ — $109.34 USD — Great service and a beautiful location
This restaurant was among my favorites on the entire trip to Japan. It's not in the center of Kyoto and it doesn't have an English name but I found it on reddit, as a recommendation of locals to the area. From what I read, this restaurant required a reservation to get seated. I showed up as soon as it opened and I was able to get a table. Showing up early to restaurants that require reservations worked well for me.

I ordered a beef udon, a beer, and an order of domestic Japanese A5 beef, featuring kimchi and rice. The beef udon was the best udon I had on the entire trip. The broth was super flavorful and the noodles were chewy.

When I first saw the piece of steak I thought to myself: this is thick and it's going to take some work. I couldn't be more wrong. It was, outside of the Kobe beef I had in Kobe, the best piece of meat I had in Japan.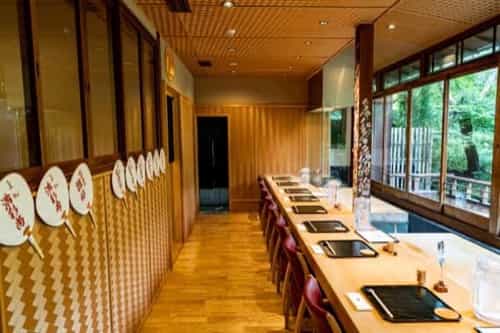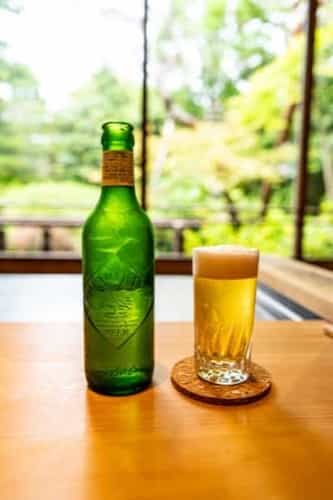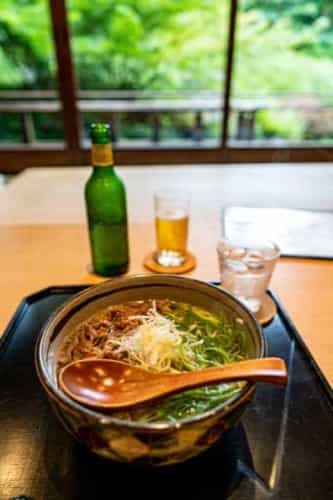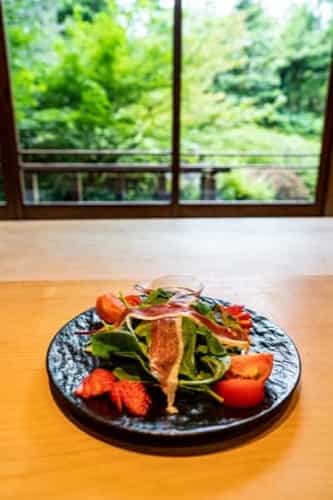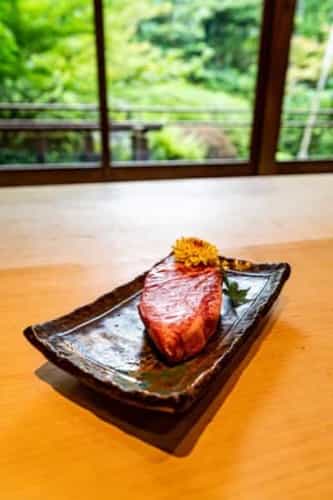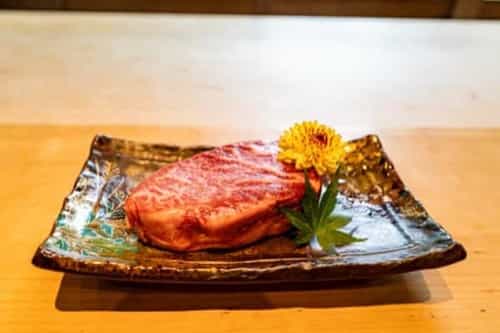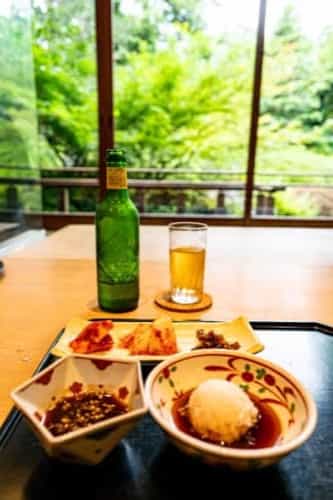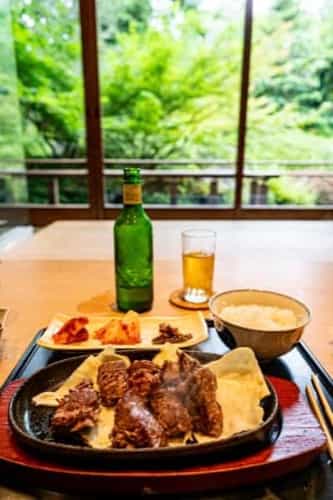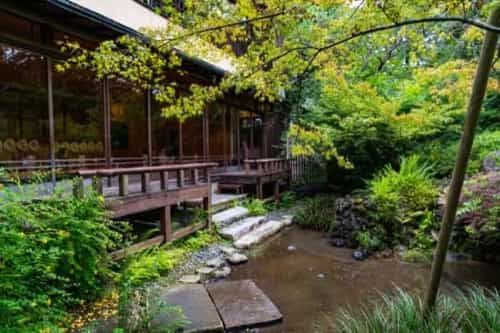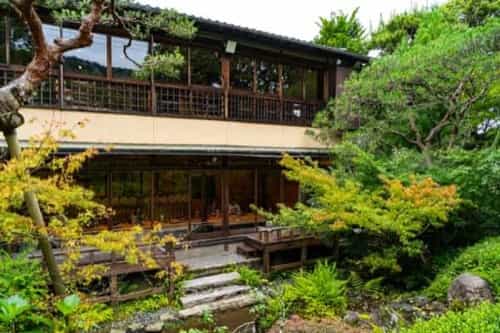 Kita-ku, Kyoto
The Kita-ku is on the outskirts of Kyoto and the easiest way to get there is on the bus. I loved this site because it's quintessential Kyoto. I think the reason I enjoyed Kyoto as much as I did is because I care a lot about architectural identity and Kyoto delivers in that aspect.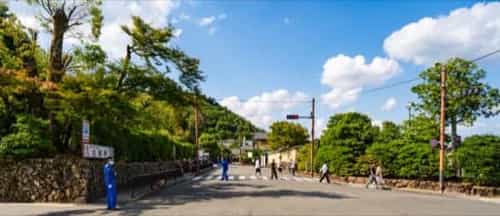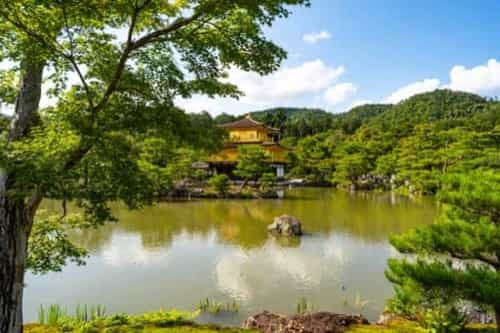 Arashiyama Monkey Park & Bamboo Forest
If you are in Kyoto you must see the monkeys. It's wonderful to see other primates behave in their own way, but also behave so much like the most populous primate— us. I spent about two hours just observing the monkeys. The monkey park is also on top of the mountain and provides incredible views of Kyoto.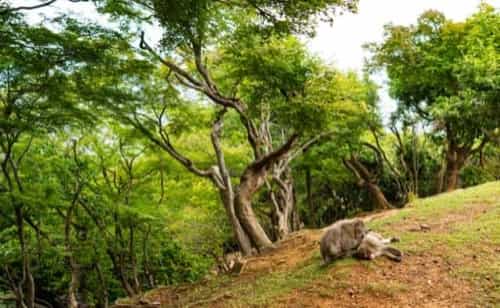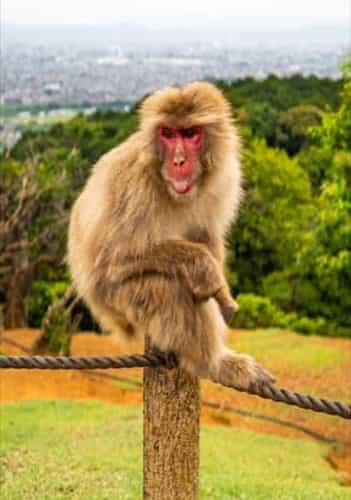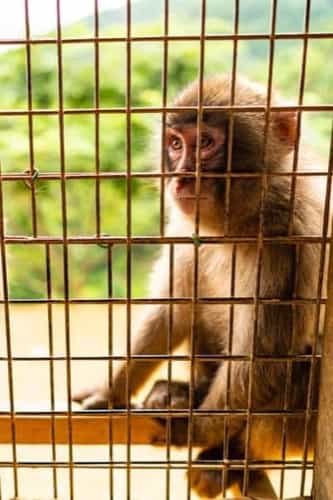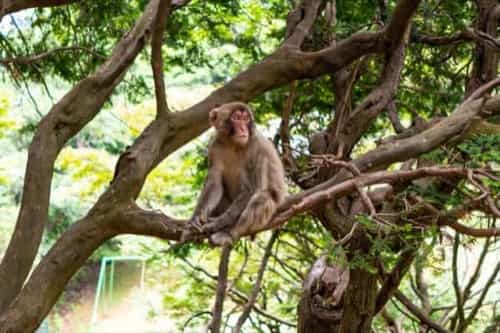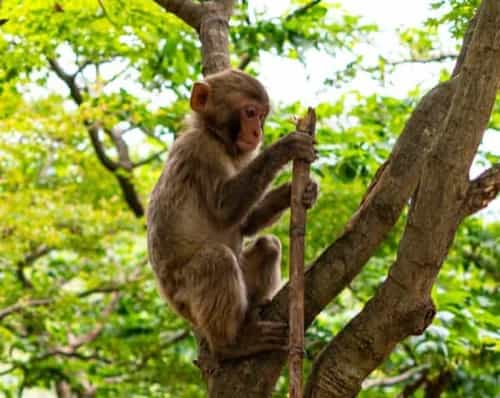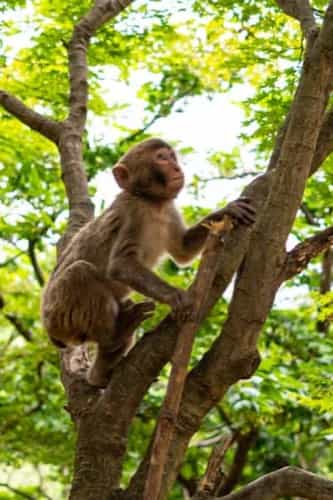 Bamboo Forest
The Bamboo Forest is a popular destination for tourists. It's remarkably small but it's a must if you're in Kyoto. While the forest was interesting, what is more interesting is what happened to me after descending from the monkey park. I live in Monterey, a small town on the central coast of California. I also frequent what I think is the best coffee shop in town, Captain Stoker. One of the baristas there mentioned earlier in the year about his trip to Japan. I shared details about my trip to Japan in June and we left it at that. As I'm looking for directions to the bamboo forest, I look up and there he is. We look at each other for a few seconds and realize that just happened; we ran into each other without planning anything. It sort of just happened. It was incredible.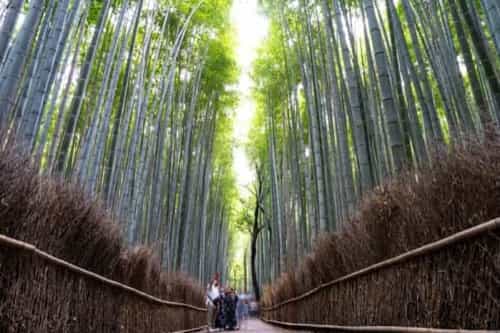 Fushimi Inari Taisha
Arrive by 7AM to beat the crowds
If you have seen photos of Kyoto, you've seen Fushimi Inari Taisha. There are endless shrines in Japan but this was my favorite. I'm glad I got up early that day and captured the photos I did. It would not have been possible if I had arrived by noon. The best thing you can do is get up early and beat the crowds. Public transportation is not as frequent during the early hours, but plan ahead.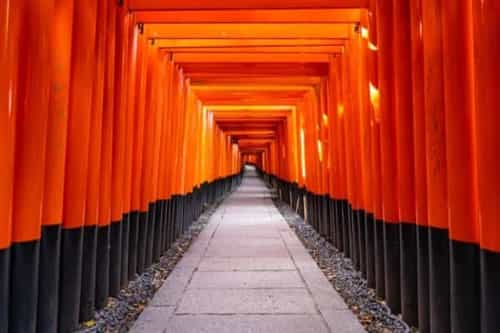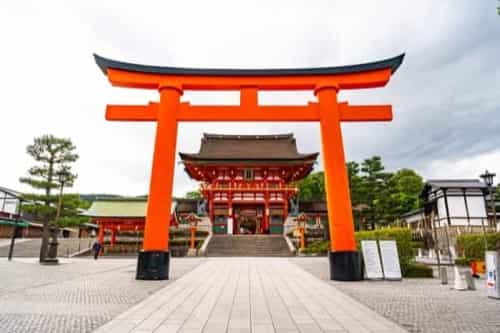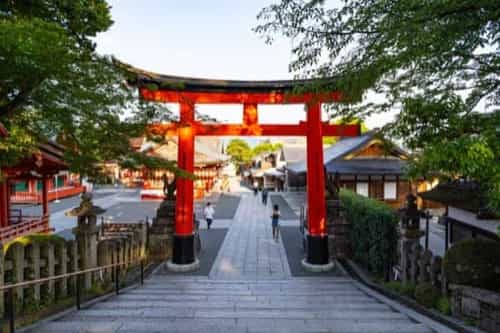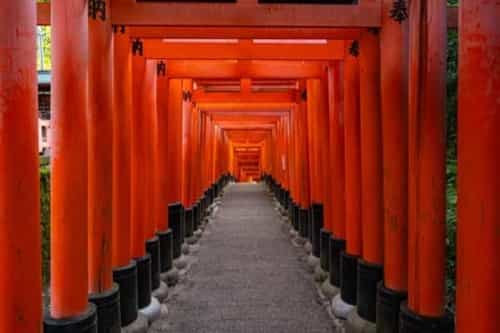 Hiroshima
A very surreal experience, walking through what was once a ball of fire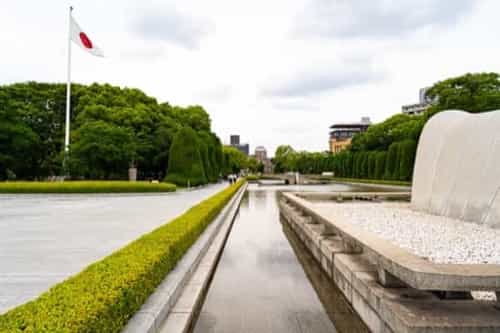 Hiroshima
A very surreal experience, walking through what was once a ball of fire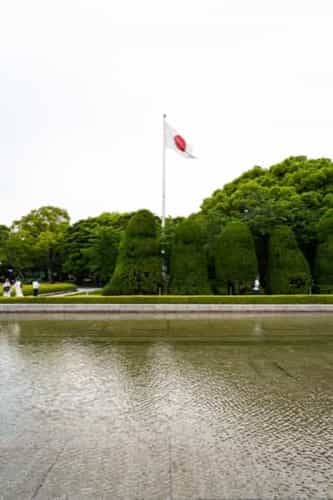 Hiroshima Before the Bombing
原爆投下前の広島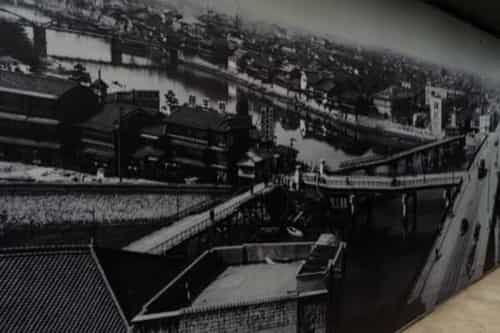 August 6, 1945
Reality of the Atomic Bombing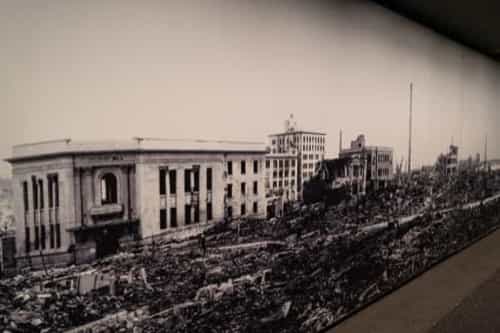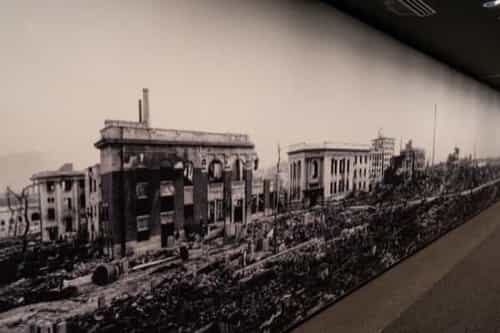 Help me! Water, please!
"An infant clung to the breast of a mother too weak to move. Another half-crazed mother cradled her small child, calling its name repeatedly and crying, "Open your eyes! Open your eyes!"
This was hell!
"Their hair was scorched and frizzy. Their faces, arms, backs, legs - their whole bodies were badly burnt. Blisters had burst and sheets of burnt skin hung from them like rags. The scene through my viewfinder was blurred by tears that streamed down my cheeks. This was hell."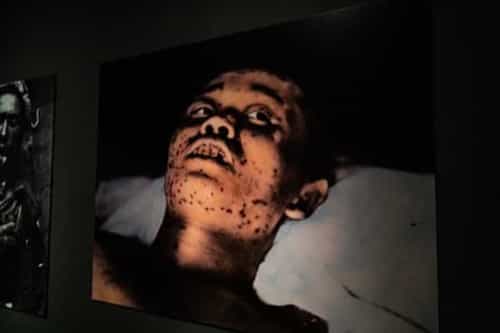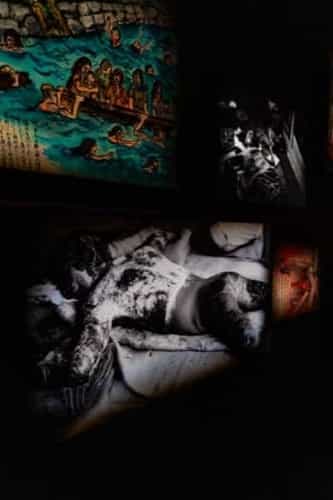 Children Who Lost Their Parents
"A mother trapped under the house was engulfed in flames. A father suddenly fell ill and died in agonizing pain. Some were at evacuation sites when they heard that their families were gone. Children who lost their parents suffered devastating sorrow."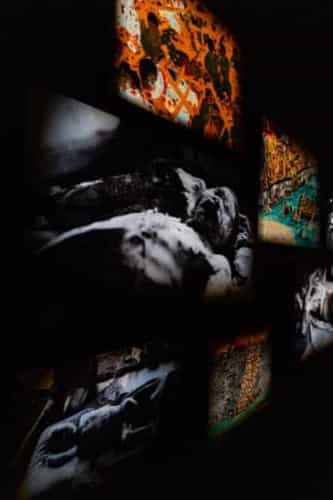 Total Casualties
"There has been great difficulty in estimating the total casualties in the Japanese cities as a result of the atomic bombing. The extensive destruction of civil installations (hospitals, fire and police department, and government agencies) the state of utter confusion immediately following the explosion, as well as the uncertainty regarding the actual population before the bombing, contribute to the difficulty of making estimates of casualties. The Japanese periodic censuses are not complete. Finally, the great fires that raged in each city totally consumed many bodies." - Atom Archive
Hiroshima Today
A home to 1.12 million people
Hiroshima is a quick two-hour train ride from Osaka, on the Shinkansen. Walking through Hiroshima is a very surreal experience. The bombing of Hiroshima happened 77 years ago, as of 2023. Walking through what was once engulfed in flames, by the absolute power of a nuclear weapon is powerful.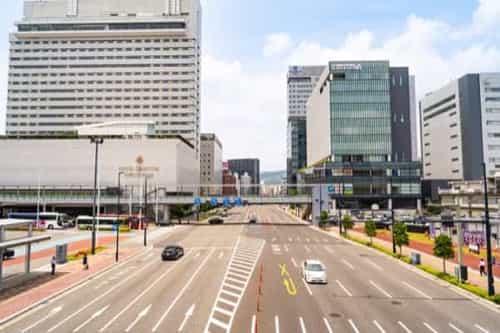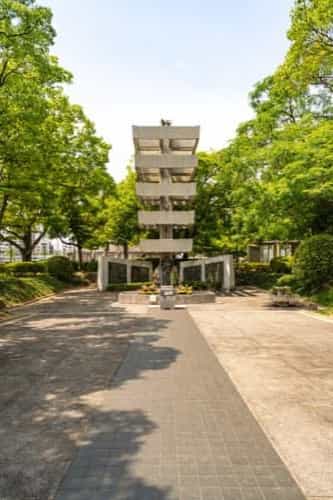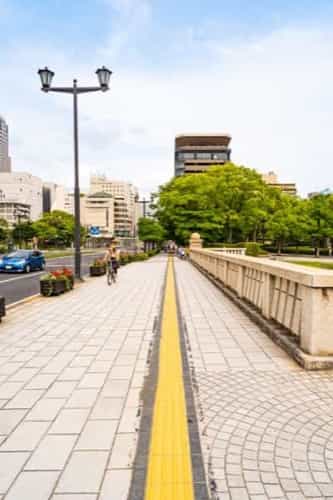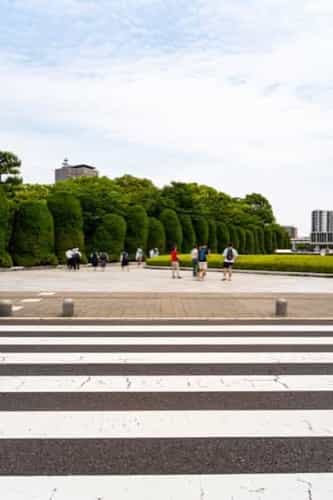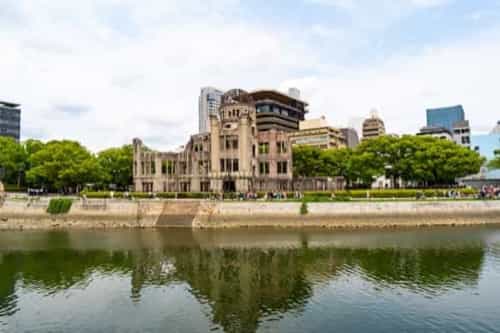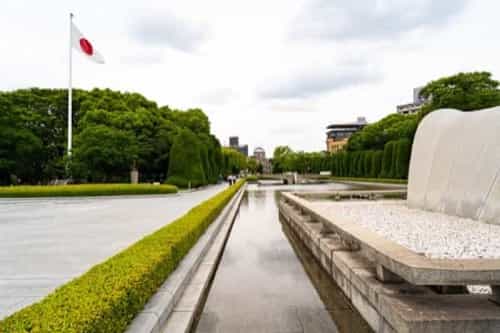 Tokyo
You need months to experience the biggest city in the world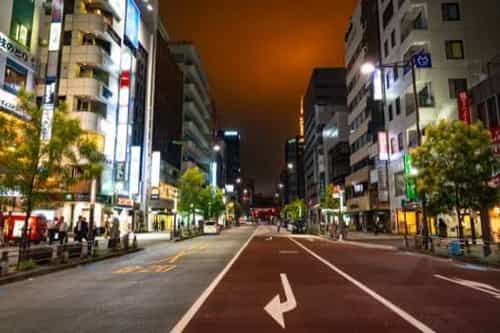 Toyko
You need months to experience the biggest city in the world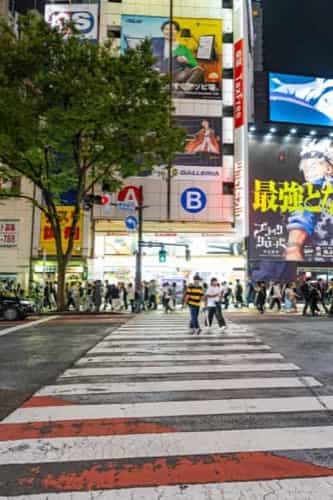 Tokyo is really big
It's hard to say you've truly seen Tokyo
I had a wonderful time in Tokyo. After exiting the airport and getting on the train, I was lost— as one usually is in a new country. However, the incredible hospitality of the Japanese was welcomed. I won't write too much about Tokyo because I feel like I didn't really see Tokyo. Tokyo is the biggest city in the world. I think Tokyo needs at least a month to truly experience what it has to offer.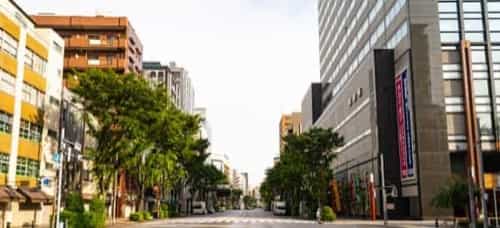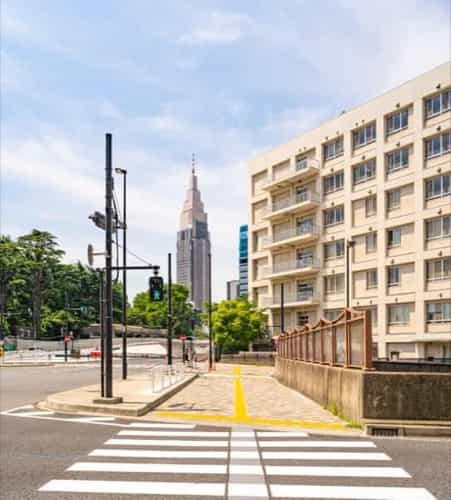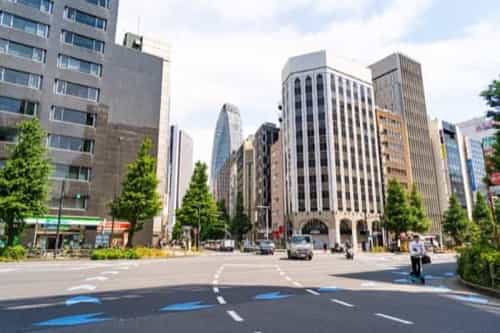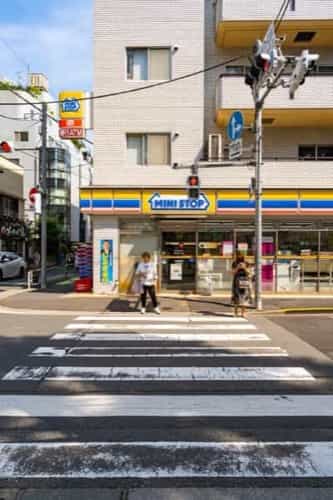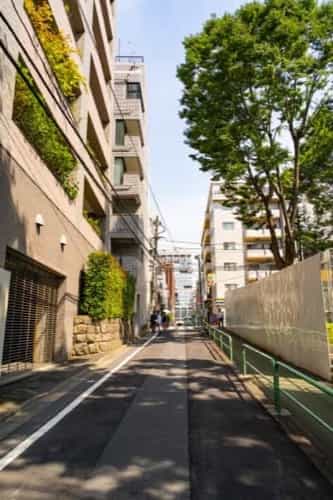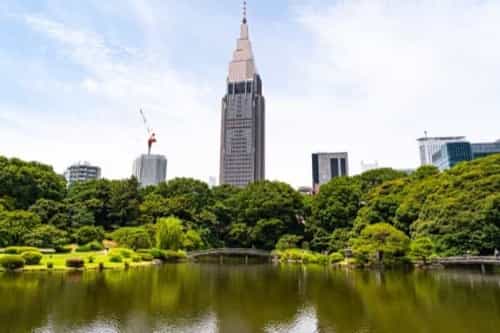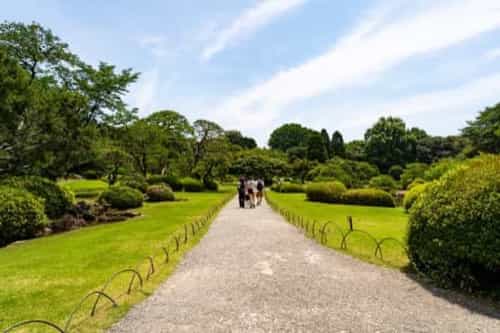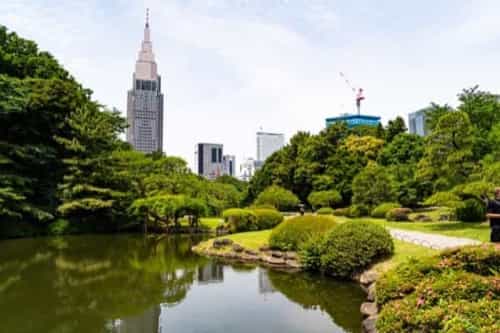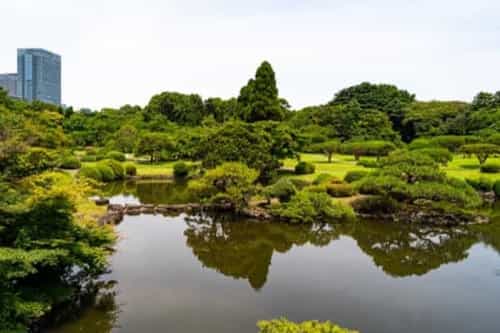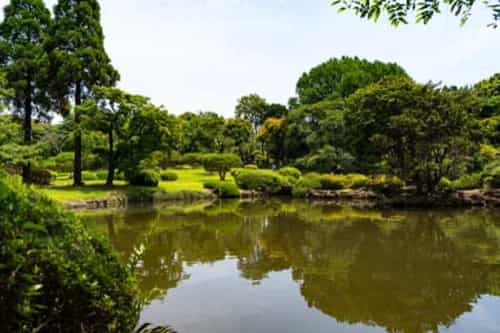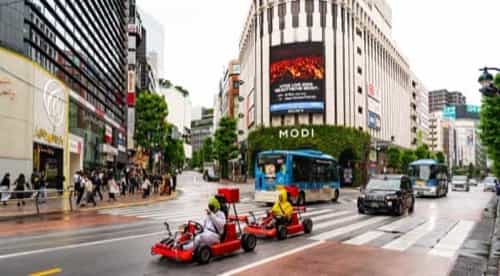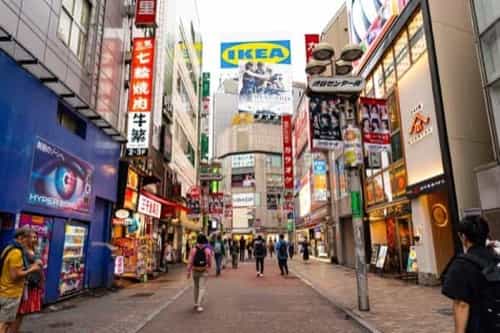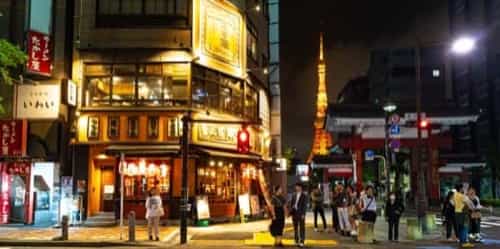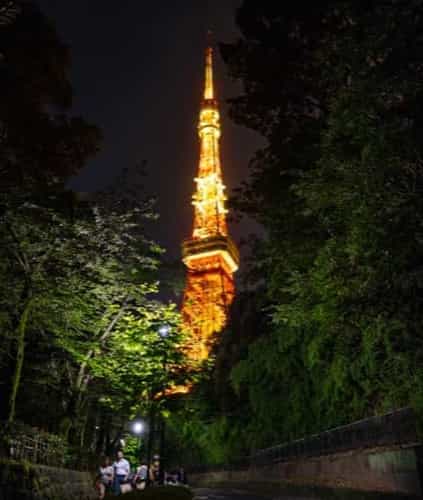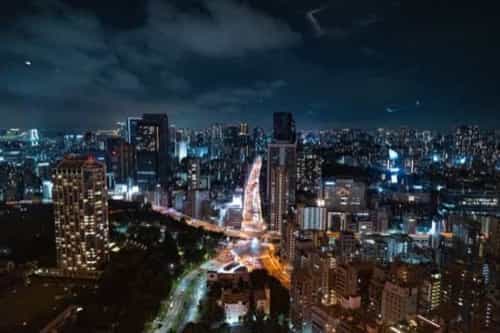 Yakiniku Itadaki
⭑⭑⭑⭑⭐︎ — $85.73
High quality meats, delivered with incredible service
This restaurant was recommended on reddit by locals. I didn't have a reservation but I showed up anyway and I managed to get a table as the restaurant was opening. I ordered two cuts of meat, two beers, and a salad and It totaled $85.73. The meal was delicious and the service was outstanding. Among my favorite aspects of Japanese hospitality is not having to tip. For $85.73, I was very impressed with the quality of the meat. This however is a trend for the rest of Japan. Yakiniku Itadaki — Google Maps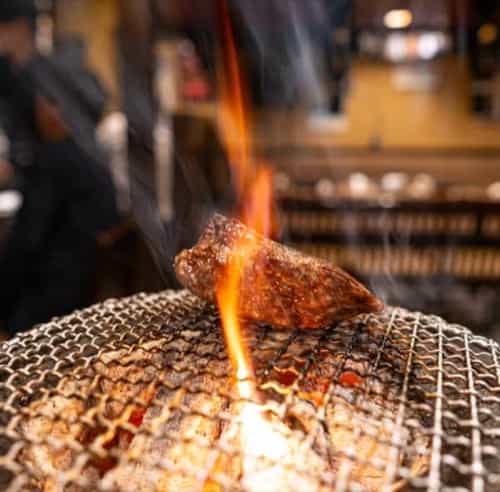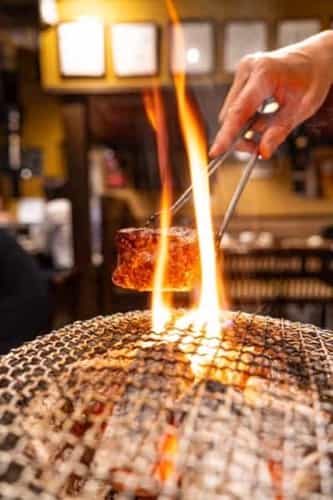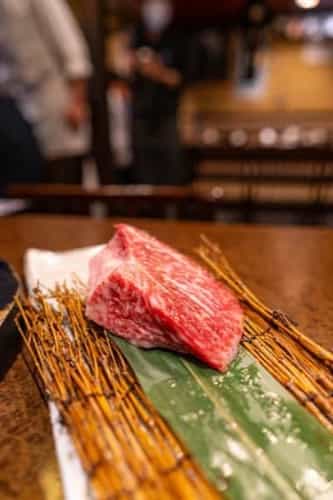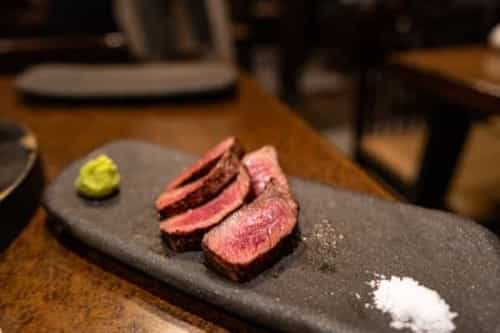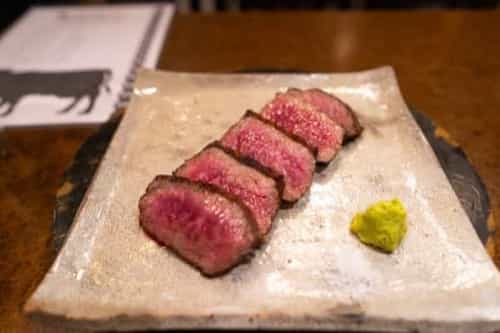 Osaka, Japan
Famous for the best street food in Japan
Osaka, Japan
Famous for the best street food in Japan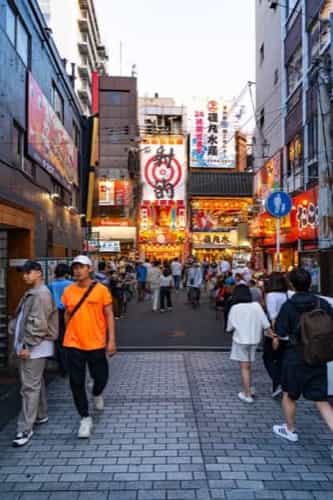 Osaka Castle
Osaka Castle is worth visiting, though probably the most underwhelming sight in Japan. The surrounding area is beautiful but there isn't much there. This is still a good option, as you make time for dinner. Osaka shines in restaurants and especially street food.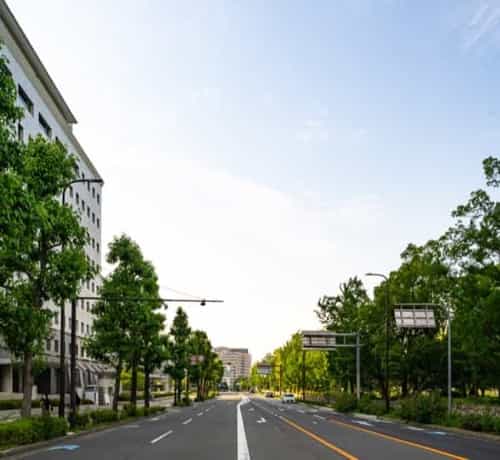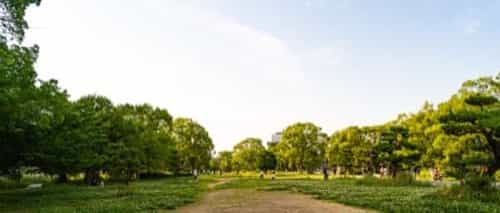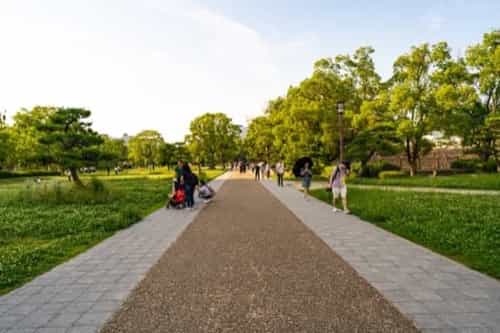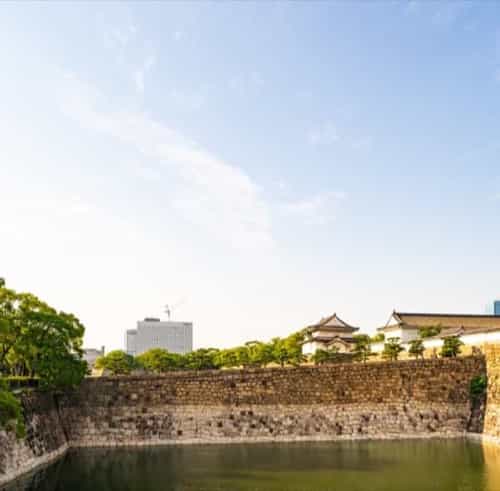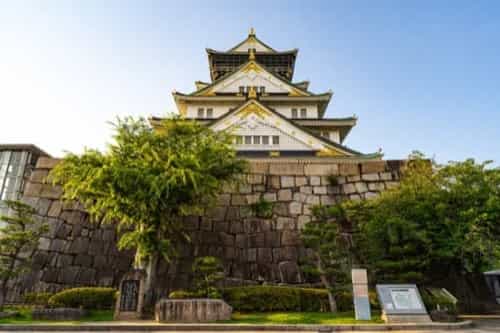 Dotonbori
Dotonbori is very touristy but it's great during the night. This is home to many street food vendors and a must if you're in Osaka. Japan Guide has a fantastic guide on the best street food in Osaka. Japan Guide - Osaka Food Guide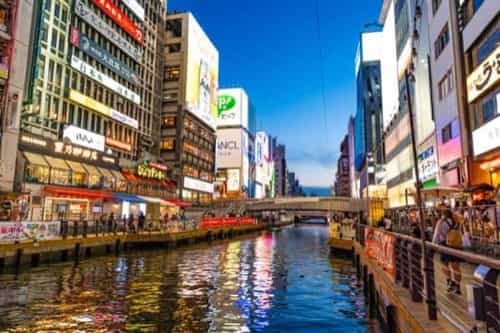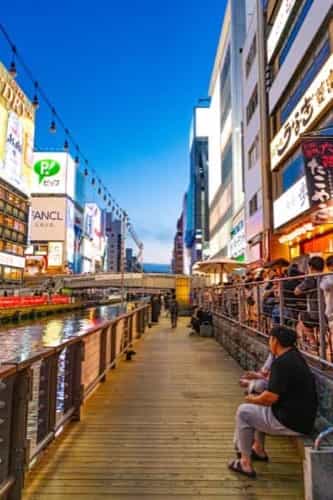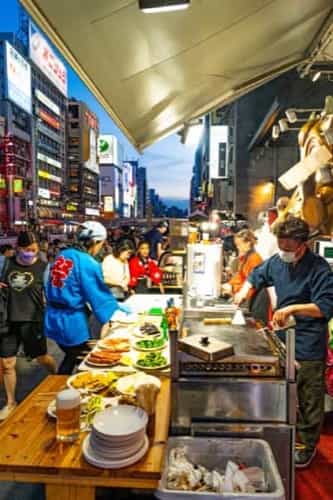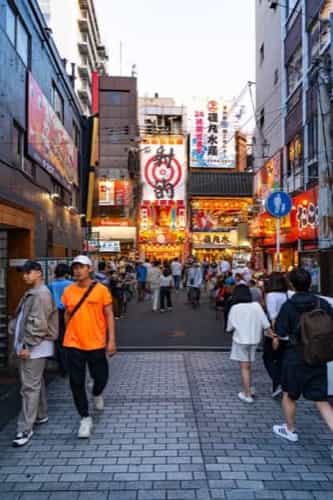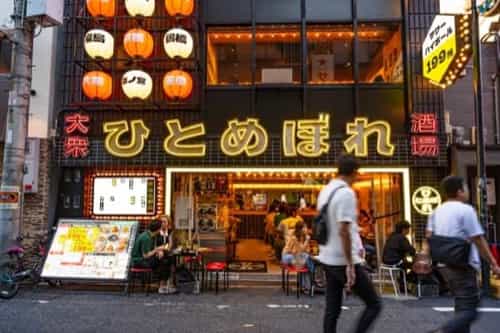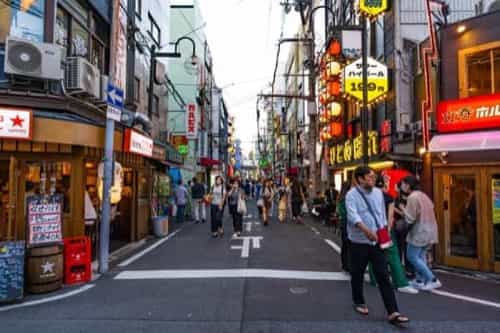 Kobe
I visited Kobe with the intention of eating the best kobe beef I can buy. As I waited for my dinner reservation, I explored the rest of Kobe. There is a cable car that will take you to the top of the hill, where you can oversee Kobe. The cable car is worth it but it's best to do it on the way down. You can hike to Nunobiki Falls and reach one of the cable car stations by foot.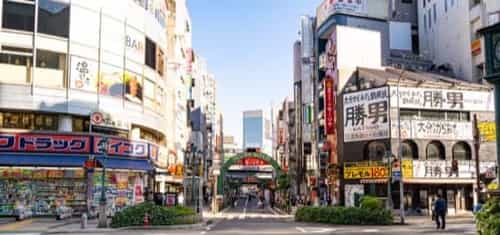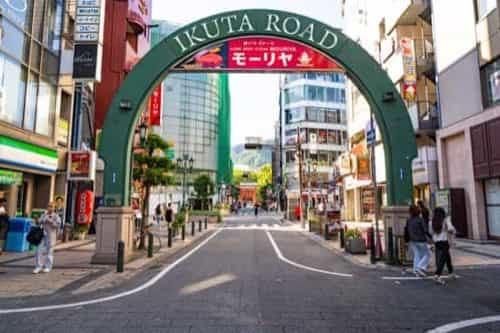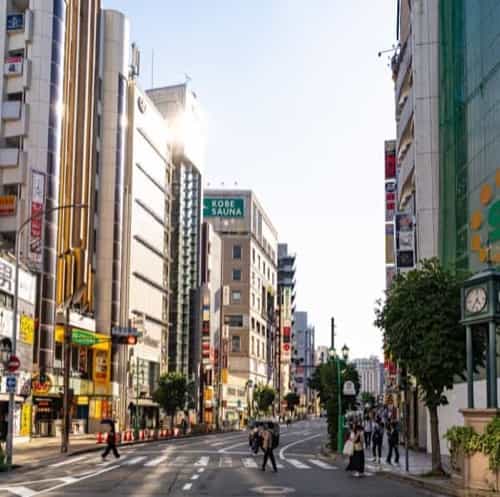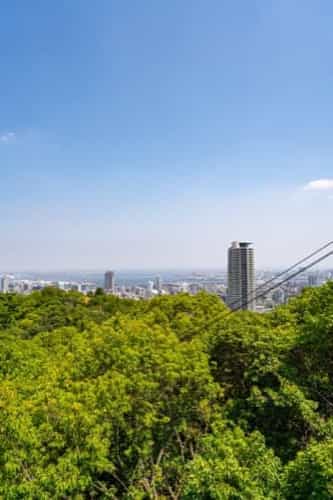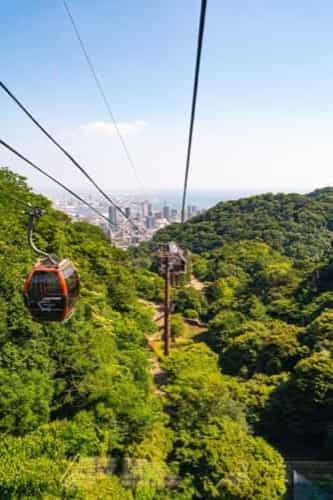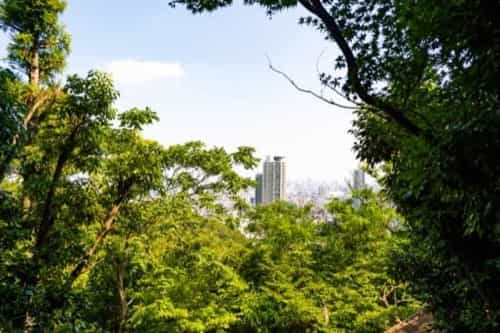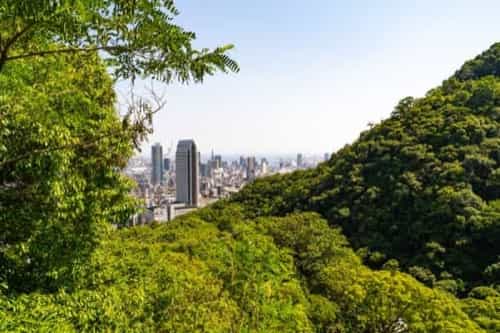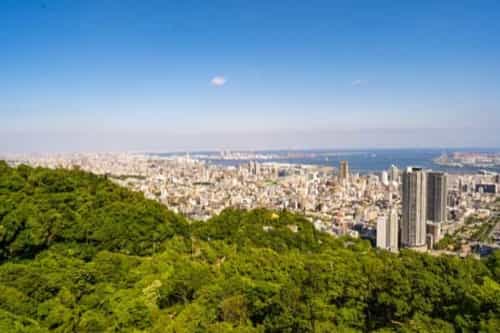 KOKUBU Steak House
⭑⭑⭑⭑⭑ — $110.67 USD
Excellent meal and a great price
The last meal in Japan was special. I was told to go to Kobe to have Kobe beef, and that's exactly what I did. I went to Kobe, explored during the day, and looked for the best Kobe beef restaurant. I found KOKUBU Steak House on reddit, as it was very well regarded by locals.

I attempted to get a seat and failed, the restaurant was booked for the night. The very nice chef encouraged me to make a reservation the next day, early in the morning. The next morning, I had my hotel call and arranged a reservation. I went back to Kobe the next day from Osaka, specifically to eat Kobe at what is regarded as the best restaurant in Kobe for Kobe.

This was the best restaurant on the entire trip. I saw the chef make my dinner and learn more about Kobe beef and the region. The experience was memorable and the meat was the best meat I ever had, anywhere in the world. KOKUBU Steak House — Google Maps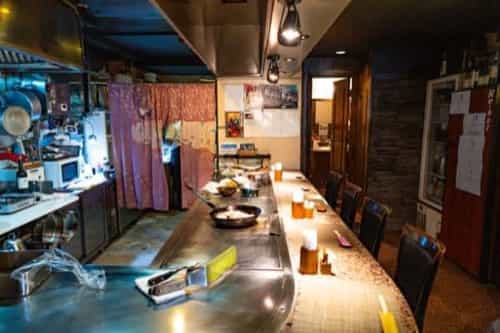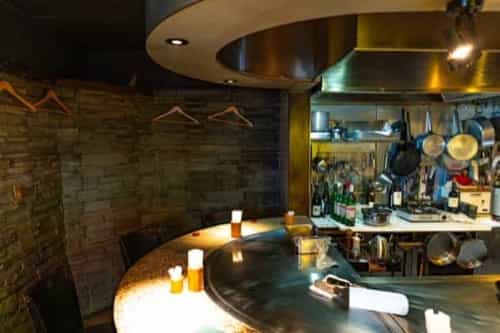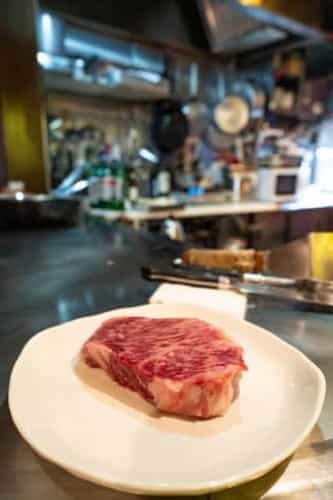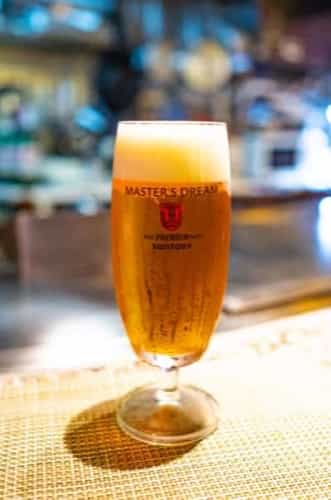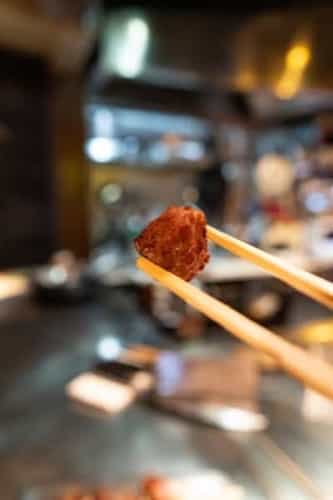 Fin
Japan was a good trip and I liked Japan but I didn't love it. I'm not the biggest fan of big cities, and Japan is encompassed by very large cities. I also felt that the cities in Japan lacked a soul, in terms of architecture. Kyoto is the exception, but the majority of cities in Japan lacked architectural identity.

Japan does a lot of things very well and better than a lot of countries. The hospitality from the people is excellent. People are incredibly friendly and willing to help, completely the opposite of Paris. I experienced Japanese people going out of their way to help me. I felt welcomed in their country and I loved that about Japan.

Safety in Japan is unparalleled to anywhere else in the world, with the exception of maybe Switzerland. I never felt unsafe in Japan, and that peace of mind is wonderful during a trip. This is especially the case when you're traveling alone and are traveling with expensive camera equipment.

Overall, I really liked Japan and I will go back. When is that? I don't know. But it's on the list of countries to go back to.