36 Hours in Canada
Quick weekend in Calgary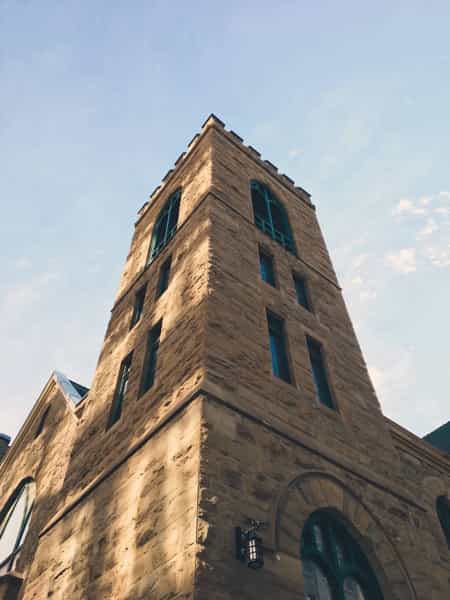 36 Hours in Canada
First week of March I decided it was time for a quick international trip, this time: Canada. I've had the urge to visit Canada for a while now and the American Airlines devaluation was coming up. $128 + 25k AA miles later I was in Canada. I was only there for about 36 hours but had a great time. Calgary is a great small city, filled with great restaurants, really nice parks and awesome people. Canadians are seriously awesome! Can't wait to go back. Really interested in seeing their national parks.
Quick weekend flight to Calgary, Alberta
Flying to Canada 🇨🇦
I flew to Canada through my home airport, SFO. I booked my flight from SFO to YYC for 25,000 American Airline miles and $130 dollars. I flew right before American Airlines started the small devaluation to their frequent flyer program. I probably didn't get the best return per mile, but the trip was worth it.






Arriving in Calgary, Canada 🇨🇦
I arrived late at night to Calgary. I was stopped at Canadian Customs, the idea of visiting a country for 36 hours seemed odd to them and I had to explain my trip, how it was funded, etc. I stayed at Hotel Arts in Calgary and it was a great hotel. Everybody was really nice to me, not just in the hotel but in Canada in general. Canadians were really nice to me, really friendly people. 😁







Starting the Day
The strategy for finding great places to eat or have coffee in new cities involves Foursquare. Foursquare is awesome for finding killer spots. It was incredible when I was in Iceland and it was great in Canada. First order of business: find the best coffee roasters in town. Foursquare returned a few results but I ultimately picked Analog Coffee.The name sounded cool and it had great reviews on Foursquare. They didn't take American Express cards but the coffee was great. After having my latte, I went for a really good breakfast spot that everyone was raving about. The place is called Galaxie Diner. It was great, there was a line but it was worth the wait.

























Exploring Calgary, Canada 🇨🇦
After having breakfast, I went exploring Calgary. First thing I noticed: Canadians really dig their oil. Oil giants everywhere in town. It seemed like they all have offices in Calgary. The city was pretty cool, never felt unsafe, LTE was awesome. I was really impressed by the selection of restaurants in town. I had pizza for dinner at this awesome bar called Una Pizza. Great atmosphere, super attentive staff. Loved Calgary, everyone took credit cards, few merchants didn't take American Express but most did. I personally never carry cash, I didn't take cash to Iceland and I didn't take cash to Canada and I was fine. I should probably take cash to Peru, I'm going to take a guess and say that the payment infrastructure isn't as reliable in Peru.




Ending my very short trip to Canada 🇨🇦
Canada was awesome. I wasn't there for long because I had to fly back to California for work but I had a great time. Before heading out back to the hotel, I had dinner and had a local beer. I forget the name but it was great. Would go back, not only to the city but to Banff National Park. It looks incredible and I can't wait to go back.